PlanIt Business Review
PlanIt Business is a business plan service based in Dallas, Texas. Businesses looking for SBA loans, immigration visas, venture capital and angel investors can all get plans through this service. You can expect to get a quality plan through this service, but it does cost more and can take longer than some services. One of the primary advantages of choosing PlanIt Business is that you can get a wide array of additional consulting services.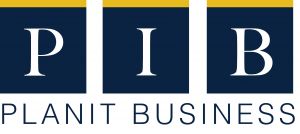 PlanIt Business
The Verdict
With an excellent array of consulting services, Plan It Business offers more than just business plans. Its plans tend to cost more than other services, and the turnaround time can be longer.
When you contact PlanIt Business and agree to have them write your plan, you'll begin with an interview call. After the call, they will send a proposal with an estimated timeline. At this point, you'll need to pay half of the agreed-upon cost.
PlantIt Business favors a modular approach, so they build your business plan piece by piece. You can expect to work with them to answer questions about your target market, your competitors as well as your finances.
Many business plan services use a questionnaire to initiate the process. PlanIt Business prefers to be more involved, so you can expect to be in touch with your plan writer throughout the process. There are benefits to this, since being asked these questions forces you to think about your business in different ways and can better prepare you for presentations or meetings with potential investors.
We evaluated the available sample plans of each business plan service we reviewed and compared them against a checklist of best practices. We looked for plans that include an analysis of your industry and target market as well as a competitive analysis and discussion of what makes your product different than the competition. Finally, a good plan should also include revenue and cash flow statements.
PlantIt Business scored an 80 percent business plan quality score, which indicates it's a high-quality plan that is missing a few pieces; in this case, it didn't distinguish the client's product enough from the competition. Still, the plan contained detailed financial projections and industry analysis.
One of the major benefits of using a business plan service is that they have subscriptions to a variety of market research databases. Getting a report from just one of these services can cost several hundred dollars, so using a service with access to multiple databases is a big advantage. PlanIt Business uses eight databases for its market research. These databases include the industry standard IBISWorld as well as Forrester, PrivCo and Gartner.
The costs and timeframes to prepare a business plan vary widely depending on your business and what you need a plan for. We based our cost and timeframe estimates on a brick-and-mortar business seeking an SBA loan. If your plan is different, say, you're a startup looking for venture capital funding, the plan may be more expensive and take longer to prepare.
PlanIt Business has a one- to two-week turnaround time with prices ranging from $1,800 to $4,000. This is the highest cost for any service we reviewed.
After receiving your first draft, PlanIt Business offers an unlimited revision period. You can expect to get a revised plan back in about week, but this expected delivery time can vary depending on how extensive the revisions are.
One area where Plan It Business shines is with the other consulting services it offers. Finding potential investors can be difficult, but Plan It Business has a business gallery where business plans are posted so potential investors can see your plan. Having your plan posted in the business gallery does cost a monthly subscription fee.
PlanIt Business is a business plan service that offers quality plans that make use of multiple research sources. Its plans are more expensive than other services and can take longer to complete. It offers you the option of having a plan posted in its business plan gallery, which can put it in front of a network of potential investors.
Image Credit: Getty Images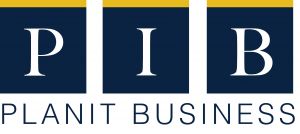 PlanIt Business
The Verdict
With an excellent array of consulting services, Plan It Business offers more than just business plans. Its plans tend to cost more than other services, and the turnaround time can be longer.

business.com editorial staff
business.com Member
The purpose of our community is to connect small business owners with experienced industry experts who can address their questions, offer direction, and share best practices.