PlanMagic Business Review
PlanMagic Business is one of the business plan software programs we reviewed that has specific software for each industry, including retail, construction and food services, to name just a few. It also has a program for nonprofits with its unique financial requirements and reporting procedures. Each program is designed to be easy to navigate and intuitive to use with step-by-step guidance and in-program help aids.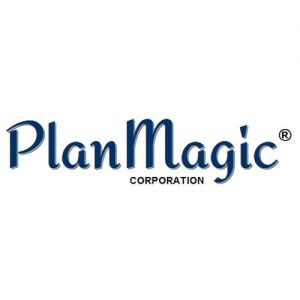 PlanMagic Business
The Verdict
PlanMagic Business is designed with your specific industry in mind, including industry-specific tools for finances and document creation.
PlanMagic has reliable financial calculators that take the numbers you enter and automatically configure your company's monthly budgets, depreciation values and years of financial projections. It allows you to import financial data from your accounting software or Excel spreadsheet, and it generates impressive charts and graphs from that information. Because each industry is different with the information that is required for an SBA loan or for an investor to seriously consider your idea, each individual software program includes the information you need for that particular industry.
This business plan-writing program includes all the necessary document-creation tools you need for writing your plan, such as spell check, document preview and the ability to import images. It also includes sample plans and templates to make it even easier to create your own business plan.
There are some drawbacks to this software application. First, it doesn't support immigration arrangements, which may be necessary if you're locating the business outside of the United States, sponsoring foreign workers or plan to secure overseas funding. Second, PlanMagic doesn't include an option for team collaboration. The top-rated business plan software allows multiple users to access the business plan and make changes at the same time, which is a great feature if you have business partners or even investors that need access to your business plan.
PlanMagic includes some of the best guidance and research resources available through a business plan program. You can access several statistical and market-analysis databases with the most up-to-date business trends and information for your particular industry. PlanMagic guides you through the various available funding options and can even help you identify specific angel investors, venture capitalists and personal investors that may be a good fit.
PlanMagic Business offers many tips and hints on its website to help you launch a great business and make it successful. It can help you prepare presentations so you can pitch your idea with confidence to investors. If you need expert guidance, PlanMagic has a group of advisors that can mentor you or even write the business plan for you.
PlanMagic offers great technical support. We received responses to our email questions within a half hour of sending our request. The support personnel we chatted with on the telephone and via live chat were very courteous and knowledgeable and answered all of our questions. This program has video tutorials, FAQs section and user manuals available on its website. You can also reach the company through Facebook and Twitter.
Even though it doesn't have immigration plans nor a team-collaboration feature, PlanMagic is an easy-to-use program with specific software designed for your industry, whether you're launching a nonprofit or a retail establishment. The financial and document tools, business tips, and sample plans are all designed around your business needs. The extra guidance and resource tools, such as investment identification and access to market-analysis databases, make this business planning program worth the investment.
Image Credit: Getty Images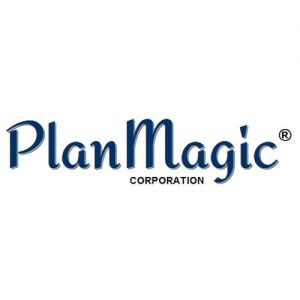 PlanMagic Business
The Verdict
PlanMagic Business is designed with your specific industry in mind, including industry-specific tools for finances and document creation.

business.com editorial staff
business.com Member
The purpose of our community is to connect small business owners with experienced industry experts who can address their questions, offer direction, and share best practices.