Printer Ink Warehouse Review
Top discount ink cartridge stores have extensive inventories, bulk-friendly pricing options and excellent customer support. With its focus on all of the above, Printer Ink Warehouse earns the Top Ten Reviews Bronze Award.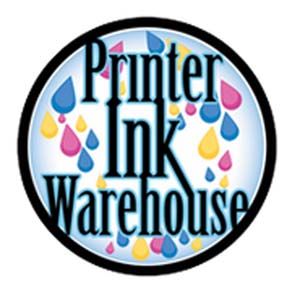 Printer Ink Warehouse
The Verdict
With its strong customer service options and inventory, Printer Ink Warehouse has a lot to offer for home and business users.
Printer Ink Warehouse has a standard slate of bulk purchasing options for printer cartridges. When you order two or more of the same product, the store offers a marginal item-specific discount. While some competing stores offer increasing levels of discounts for bulk purchases, Printer Ink Warehouse offsets this with optional purchase orders for corporate or large office buyers. Purchase orders make it easy to order large quantities of printing supplies at once.

All online discount ink cartridges stores have their own customer support vehicles. Printer Ink Warehouse has its toll free telephone lines open Monday through Friday from 9 a.m. to 6 p.m., EST. You also can contact a customer service representative by sending an e-mail or fax.
The site also features a cartridge troubleshooting section that has various walkthroughs for technical problems. These include detailed instructions on how to fill toner and ink refill cartridges, refilling tips, and common ink refill problems and possible solutions.
Printer Ink Warehouse ships all orders at a flat rate of $4.95. Orders totaling more than $45 are shipped for free. Same day shipping is guaranteed for all approved orders placed Monday through Friday before 5 p.m., EST. and before 11 a.m. on Saturday. If it isn't shipped the same day, the customer receives a 20 percent discount on their order.
This online store will ship to APO and FPO addresses for the same price as a domestic shipment. Because these orders are managed by the military, order tracking is not available. Printer Ink Warehouse is one of the few websites that offers international shipping to almost any location in the world, but customers can expect to pay a surcharge for these deliveries.
Printer Ink Warehouse carries ink cartridges and printer toner for nearly 100 manufacturers. Products are available for brands like Brother, Lexmark and Xerox. The store's selection of enterprise-centric add-ons has its limits, as it doesn't sell items like Ethernet and USB cables.
However, the store covers this gap with a thorough selection of printer maintenance add-ons. In addition to ink, Printer Ink Warehouse sells a line of ink and toner refill accessories, including replacement chips, hole burning tools and hand cleaner for removing ink stains.
This is one of the only discount ink cartridges stores that allows customers to pay by online or mailed in check. Customers also can pay for their orders using American Express, Discover, MasterCard, Visa, PayPal, Google Checkout Service and money orders.
The best ink cartridge stores feature offerings designed to meet the needs of professional and home users. With its large selection of inkjet and toner cartridges, Printer Ink Warehouse earns its billing as one of our top discount inkjet cartridge stores.
Image Credit: Getty Images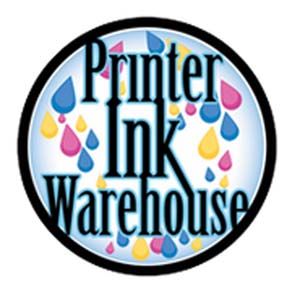 Printer Ink Warehouse
The Verdict
With its strong customer service options and inventory, Printer Ink Warehouse has a lot to offer for home and business users.

business.com editorial staff
business.com Member
The purpose of our community is to connect small business owners with experienced industry experts who can address their questions, offer direction, and share best practices.