PrintPal Review
Discount ink cartridge store PrintPal offers inventory and purchase options tailored for home and small business environments. The store's catalog includes inkjet cartridges for popular models including Epson, HP and Xerox. This online store also carries refill kits for color and black ink. For enterprise users who want to take care of their resupplying in a single purchase, PrintPal does have some notable limitations. Though the store carries accessories like toys and movies, paper and printer maintenance items are unavailable. This means that you have to find a secondary supplier or retail store for these printer supplies.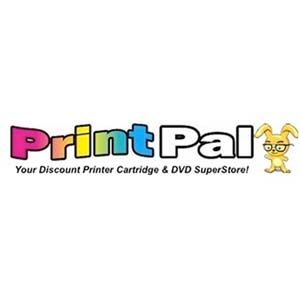 PrintPal
The Verdict
ASAP Inkjets has the pricing flexibility and catalog for home users.
In addition, the store also lacks flexibility if you are buying printer toner or other supplies for a business or large group. While competing stores typically offer discounts for large orders, no bulk purchase rates are available for general consumers. The store's site also lacks any available information about purchase orders, which make it easier to purchase large amounts of print supplies for a school or business.
You can mail or fax your order or place it online. If ordering by mail, you can choose to pay by check or money order. Fax and online orders must be paid with American Express, Discover, MasterCard, Visa or online payment service PayPal. All products sold at PrintPal are covered by a 180-day warranty and must be returned within 30 days of the warranty's expiration date. Only recycled products are covered, not repairs, cleaning or other expenses.
The highest rated online discount ink cartridges stores list how you can reach them if you have a problem. PrintPal's customer service representatives can be reached by email, its toll-free number or by fax. The company, which is based in Oregon, maintains regular weekday business hour availability for customer service issues via phone. However, its customer service schedule does end at 2 p.m. PST. In addition, the site has limited self-troubleshooting resources, as the site's FAQs section mostly focuses on purchase related questions.
PrintPal covers the basics shared among most discount ink cartridges stores. With its inventory of popular model and lesser known printers, it can be a suitable resource for your home printer supply needs.
Image Credit: Getty Images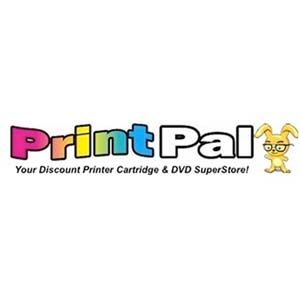 PrintPal
The Verdict
ASAP Inkjets has the pricing flexibility and catalog for home users.

business.com editorial staff
business.com Member
The purpose of our community is to connect small business owners with experienced industry experts who can address their questions, offer direction, and share best practices.