Prizmo Review
By Business.com Editorial Staff
Last Modified: December 11, 2018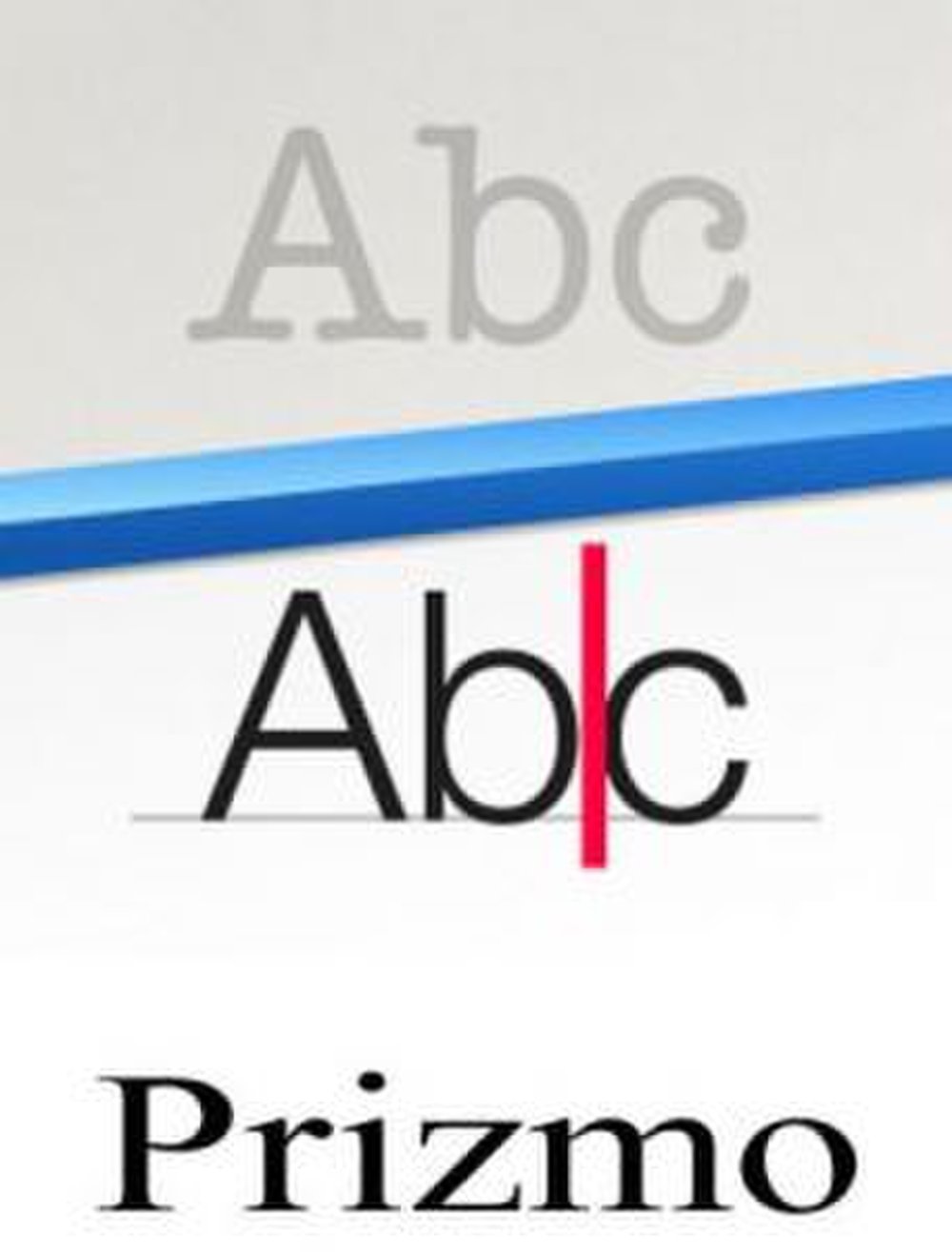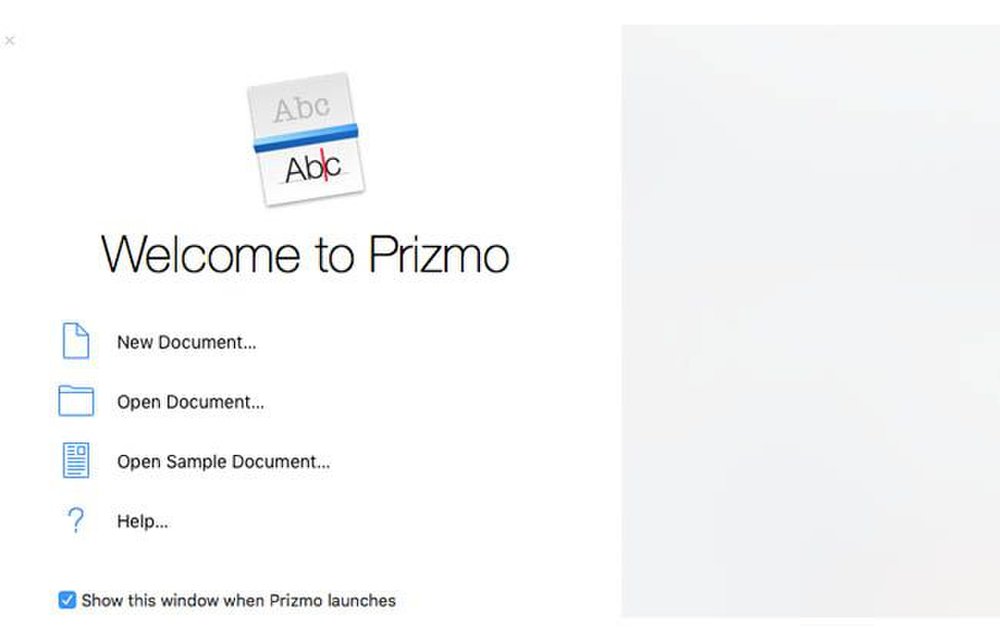 Prizmo image: This software provides immediate access to its help menu.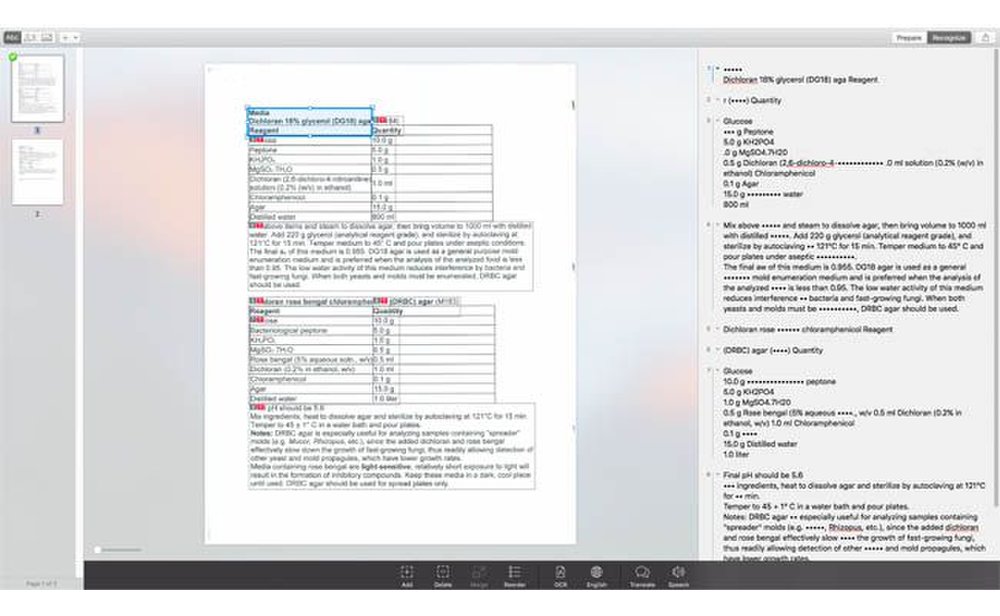 Prizmo image: After you convert the document, it automatically places text into text boxes so you can adjust the format accordingly.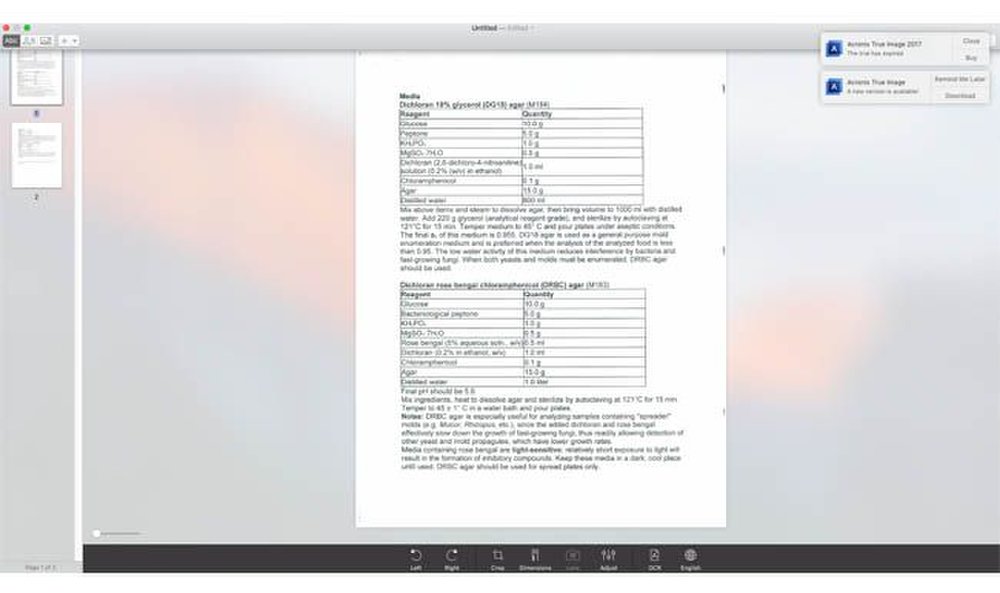 Prizmo image: The software's lower panel displays the OCR and editing tools.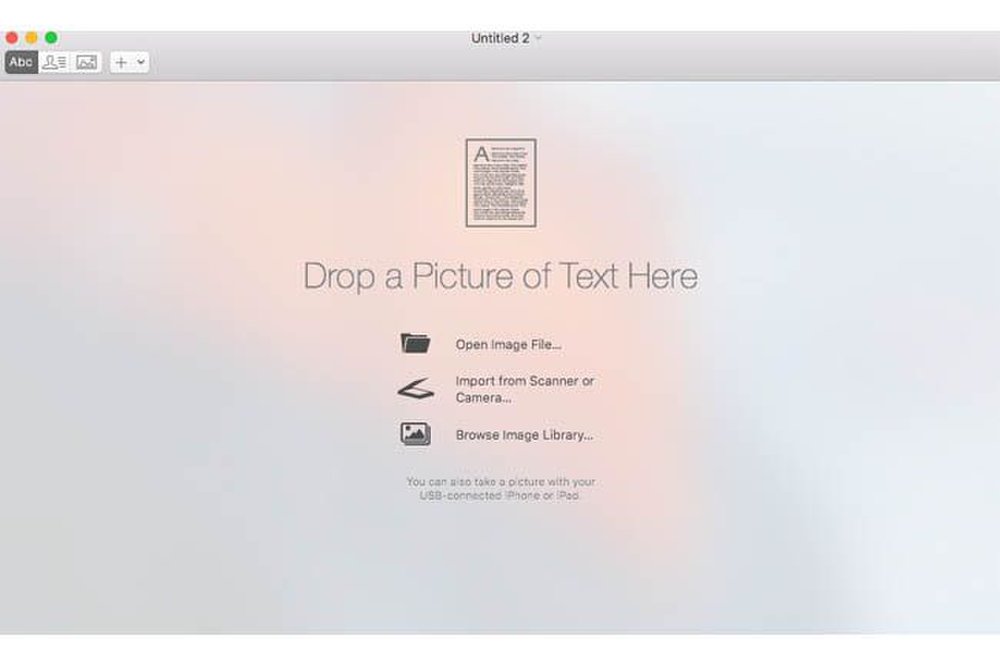 Prizmo image: You can convert files that are already in electronic form or import them from your scanner or camera.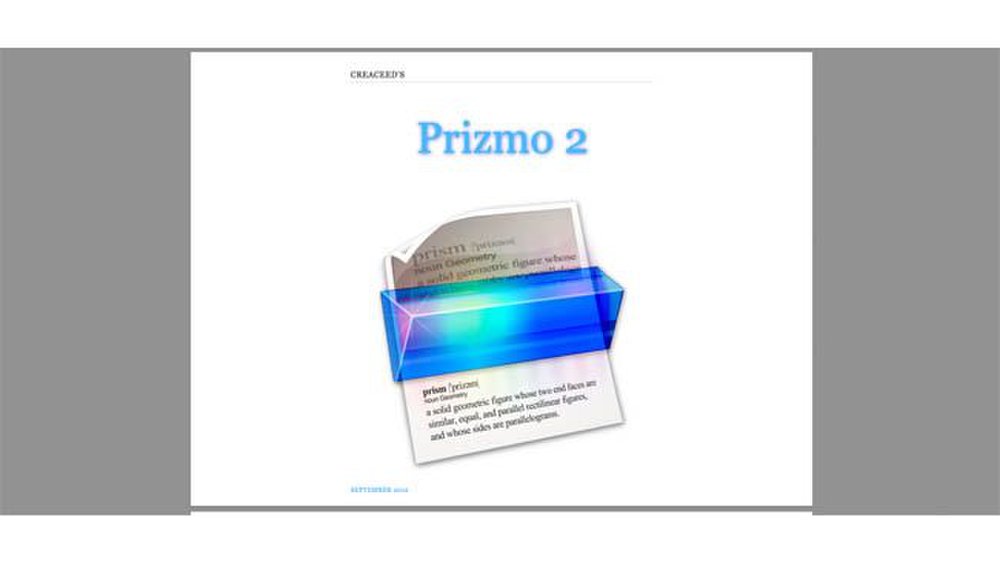 Prizmo image: You can access the PDF user guide as a support resource.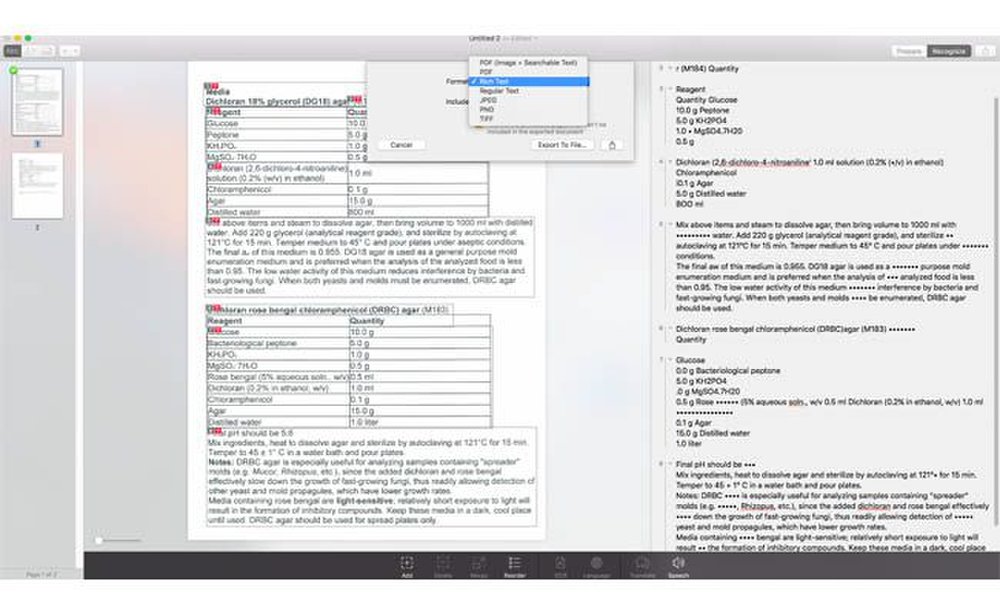 Prizmo image: This software converts files to PDF, RTF, TXT, JPG, PNG and TIFF formats.
Prizmo optical character recognition (OCR) software works exclusively on Apple products, including many iPad and iPhone devices. You download the software onto the device(s) you plan to use. However, you must purchase the Prizmo Pack, a combination of Mac and mobile device downloads, in order to access your files on different devices. Unfortunately, the software only works on Mac computers and Apple devices. The company does not currently have plans to make a version for Windows.
Compared to other OCR programs on our list, Prizmo excelled in usability and consistently converted files with a high accuracy rate. While you must download the software to each device you use, the ability to access files from anywhere makes this a versatile option. We found that the program's setup wizard was useful when we were first learning how to use the software.

We converted several documents with images, tables and complex formatting. Prizmo's OCR function consistently accurately converted files while maintaining the correct document formatting. However, the software does not directly convert a file from PDF to Microsoft Word. Instead, if you are using that word processing application, you must first convert it to an RTF or TXT format and then save it as a Word document. As such, this method does not retain formatting. If you need to convert files to Microsoft Office formats, this software is not ideal. As we discovered while testing Prizmo, the protracted conversion process affected the accuracy of the files that were scanned. As a result, we gave Prizmo a lower accuracy score.
This OCR software app has editing tools to help deskew images and correct warping and other distortions. These tools improve the conversion process. The program recognizes 10 different languages, and you can install up to 30 more languages.
You can convert digital documents, photos of text documents, mobile device images and scanned documents. For multipage documents or multiple text documents, the software offers batch OCR functionality to speed the process while still maintaining high degree of accuracy. The program integrates with several cloud services, including iCloud, Box.net, Dropbox and Google Docs. This also helps if you want to access documents from a different device.
While we found the program easy to use, it has numerous support options you can turn to if you need help. The company's website hosts video tutorials, user guides and manuals. It has frequently asked questions and a knowledgebase as well. If you need to contact technical support, there is an email address listed on the website.
While Prizmo is easy to learn and offers a quick OCR solution, there are several features that limit its usefulness. The software only works on Apple products and does not directly integrate with Microsoft Office. While there is a workaround, the accuracy of the document decreases. If your company works exclusively with Macs, this is one of the best OCR software for Macs available.

Ready to choose your The Best Document Scanning Services of 2019? Here's a breakdown of our complete coverage:

Business.com Editorial Staff
The purpose of our community is to connect small business owners with experienced industry experts who can address their questions, offer direction, and share best practices. We are always looking for fresh perspectives to join our contributor program. If you're an expert working in your field – whether as an employee, entrepreneur, or consultant – we'd love to help you share your voice with our readers and the Business.com community. We work hard to only publish high-quality and relevant content to our small business audience. To help us ensure you are the right fit, we ask that you take the time to complete a short application: https://www.business.com/contributor/apply/ We can't wait to hear what you have to say!