Project Insight Review
By Adam C. Uzialko
Last Modified: January 9, 2019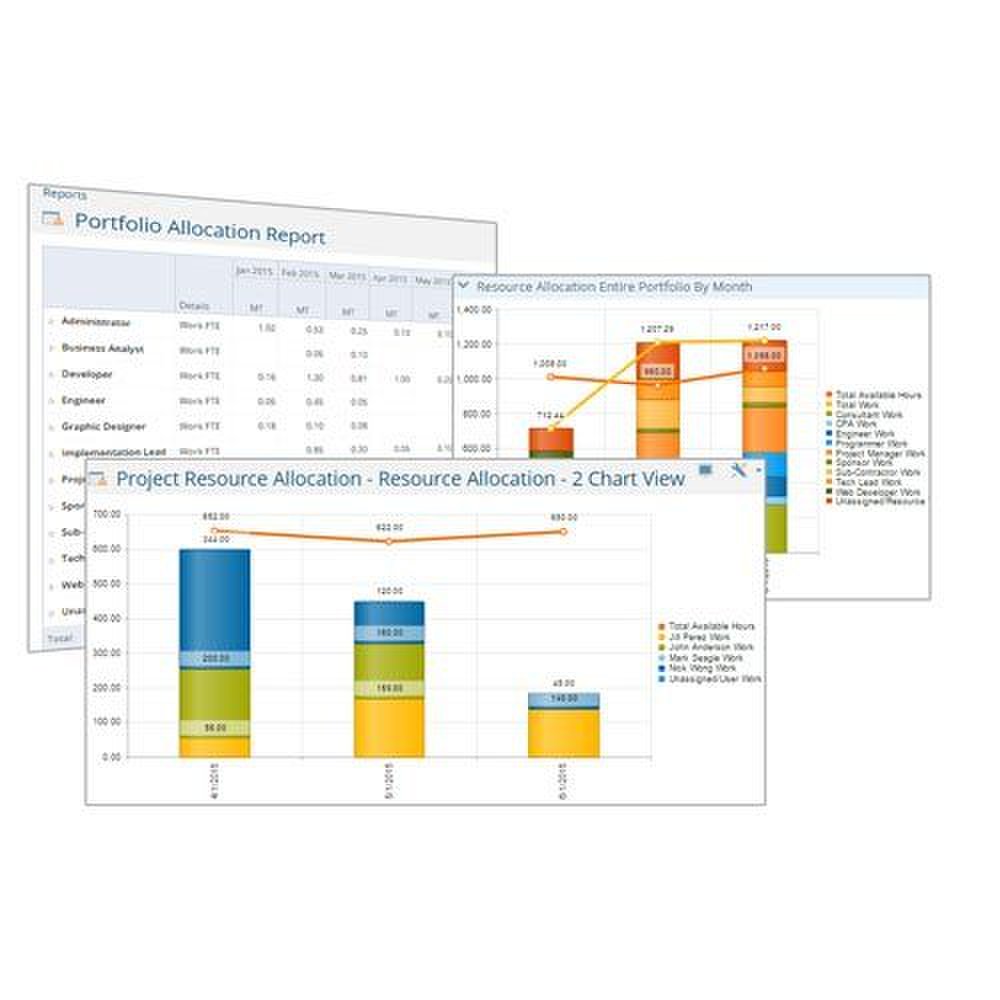 Project Insight image: Project Insight provides unlimited reporting options and supports numerous chart types.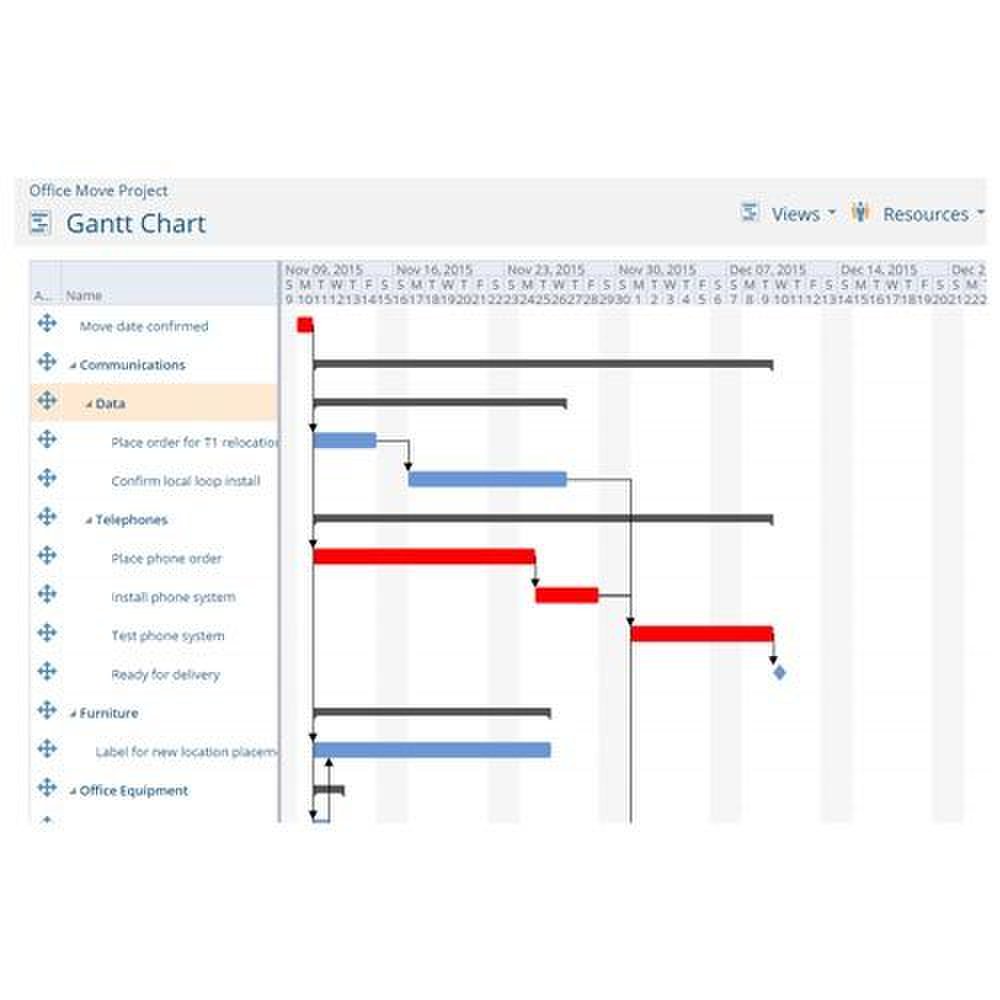 Project Insight image: The Gantt chart is interactive and can be used to quickly alter information.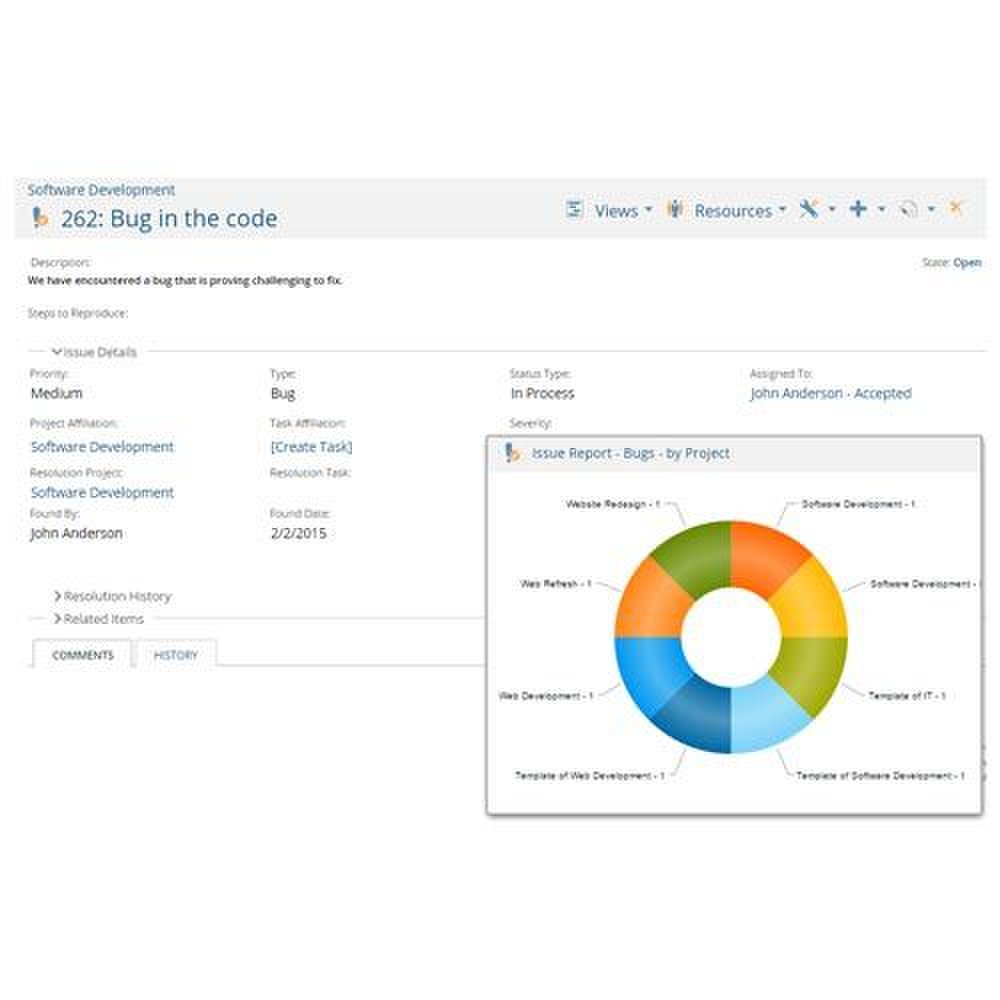 Project Insight image: Here is an example of Project Insight's doughnut chart. This particular chart displays information about existing bug issues in these hypothetical software projects.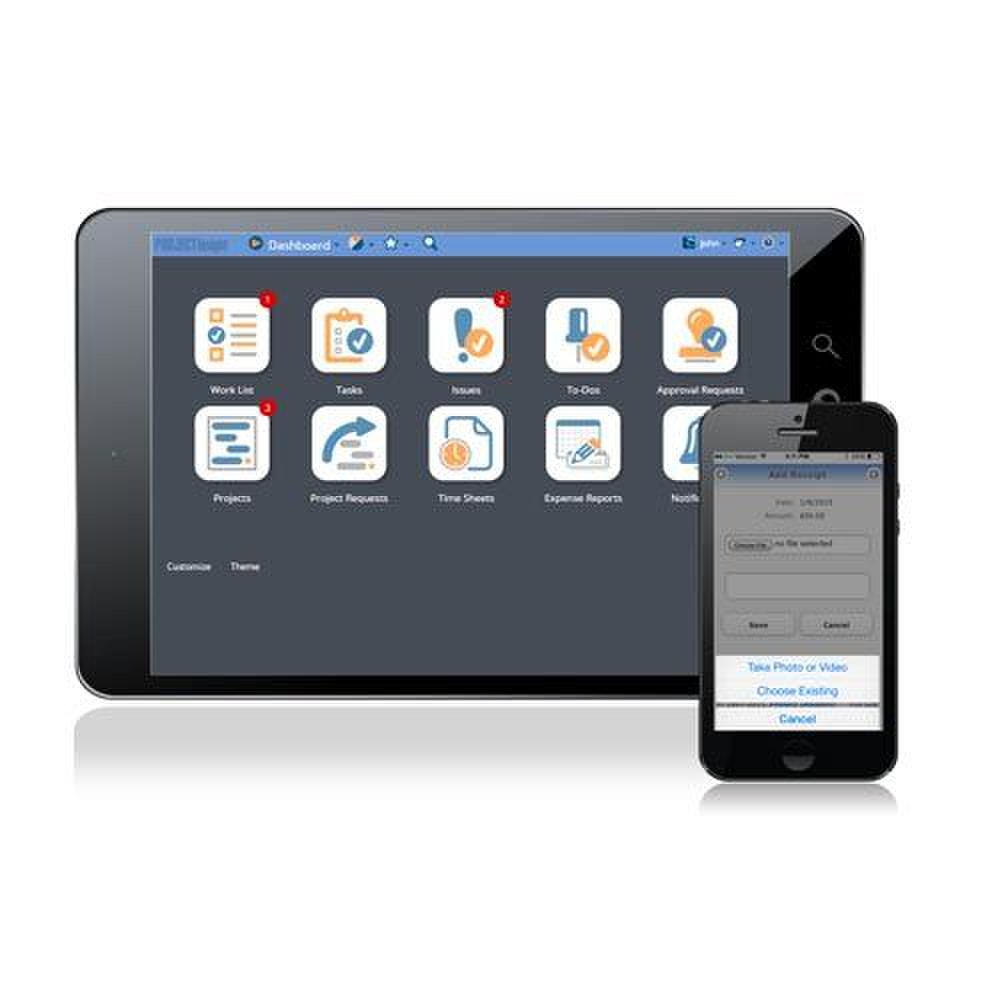 Project Insight image: The app is simple to use, and the large icons are easy to understand.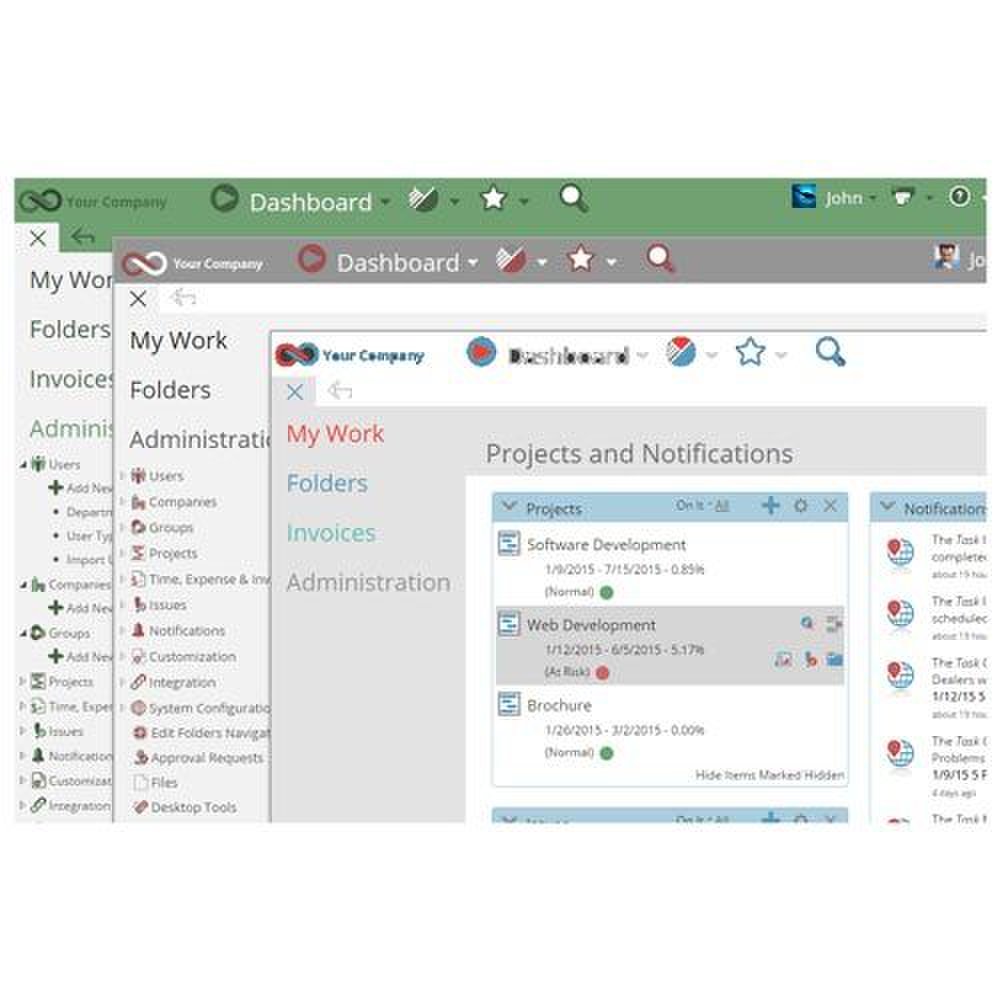 Project Insight image: You can brand the dashboards with your company's logo and name.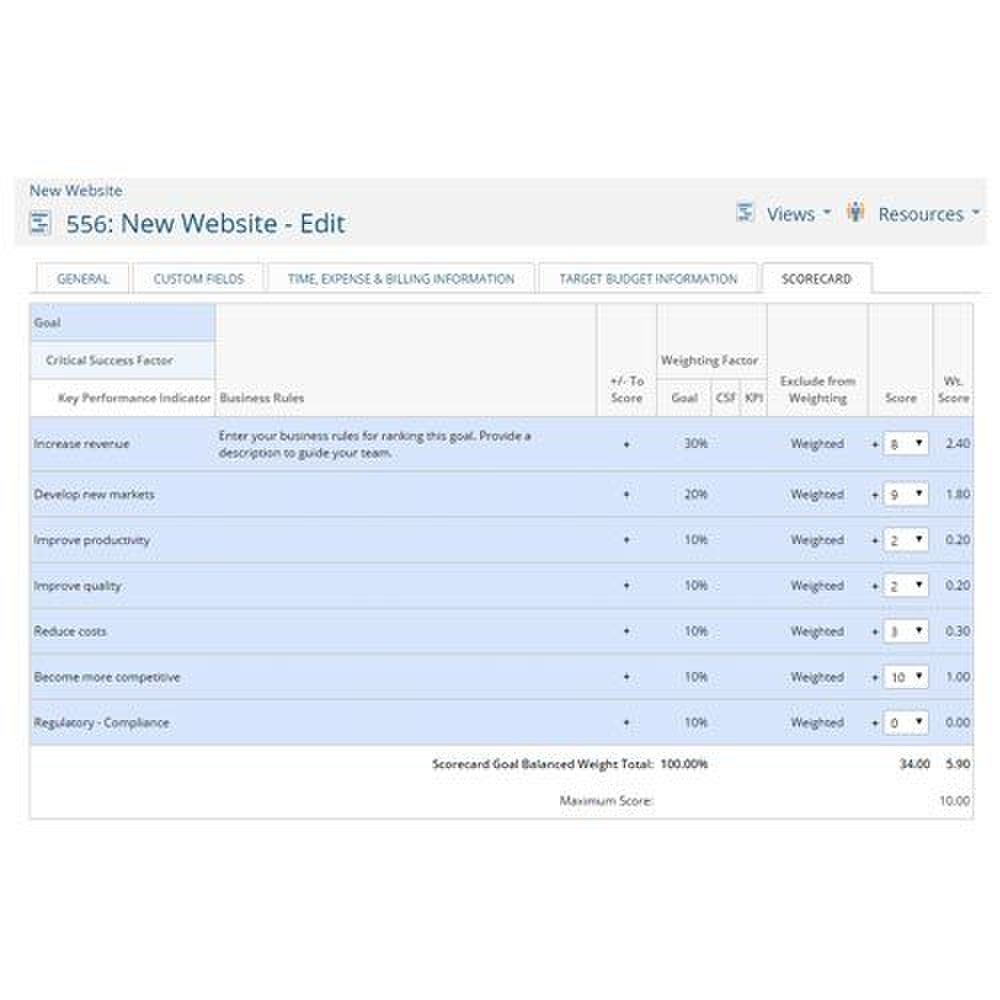 Project Insight image: You can manually weight business goals to help you make better decisions across multiple projects.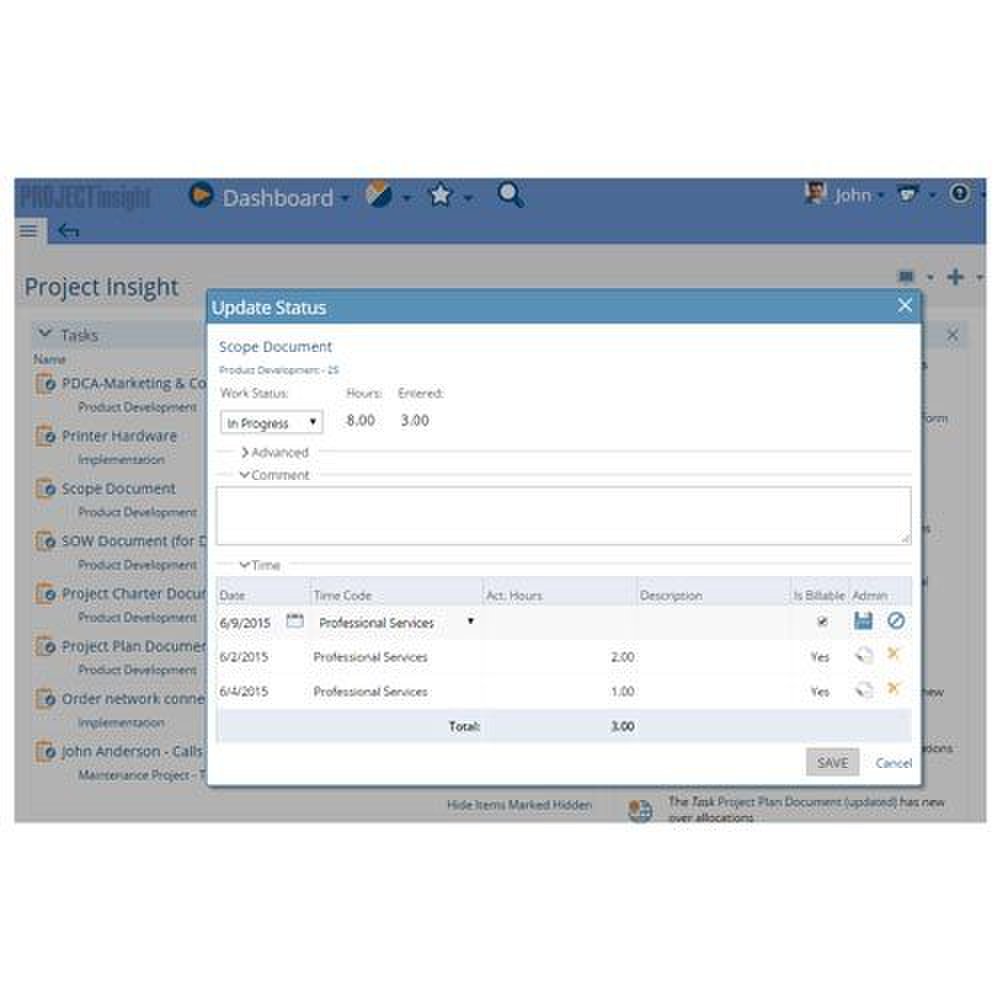 Project Insight image: This software includes tools for scope management. Using this feature, managers can compare the scope of the project versus the scope of work.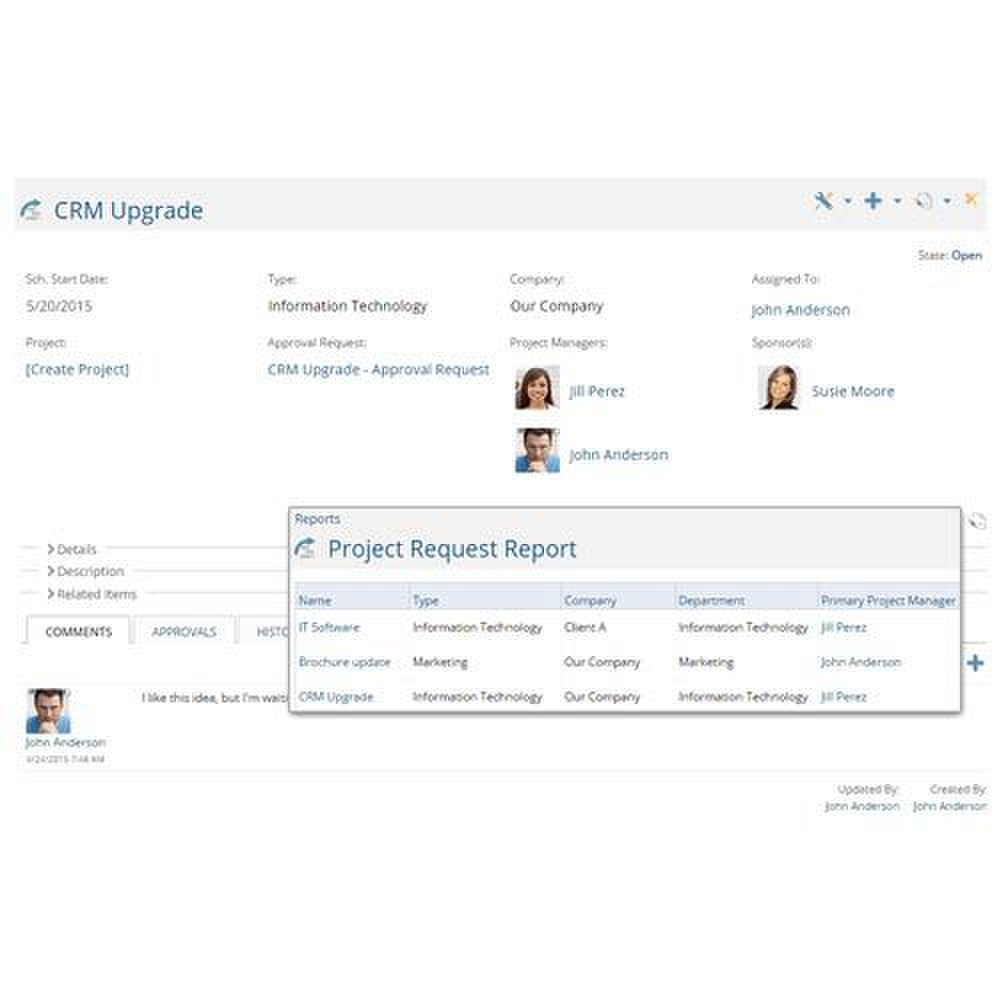 Project Insight image: This project management solution can automatically manage project requests.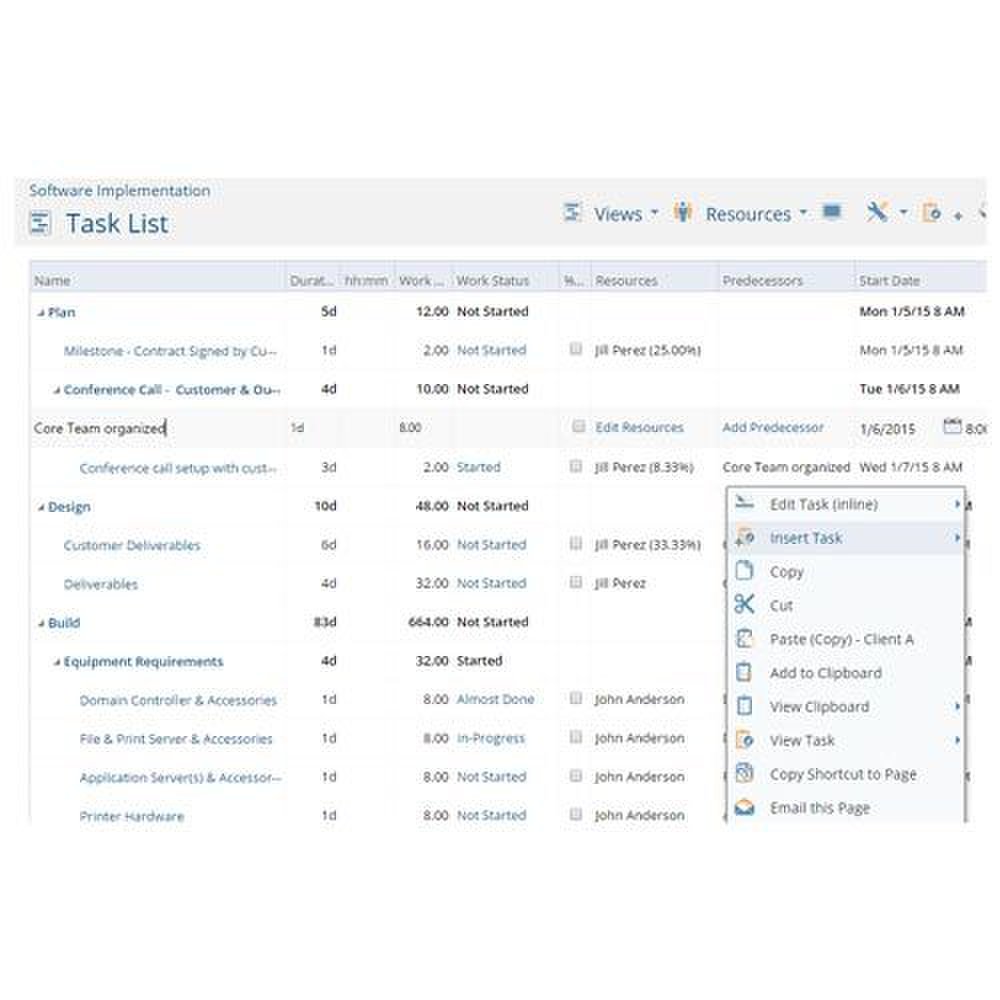 Project Insight image: The task list view can help managers easily glean important details such as work statuses and expected task duration.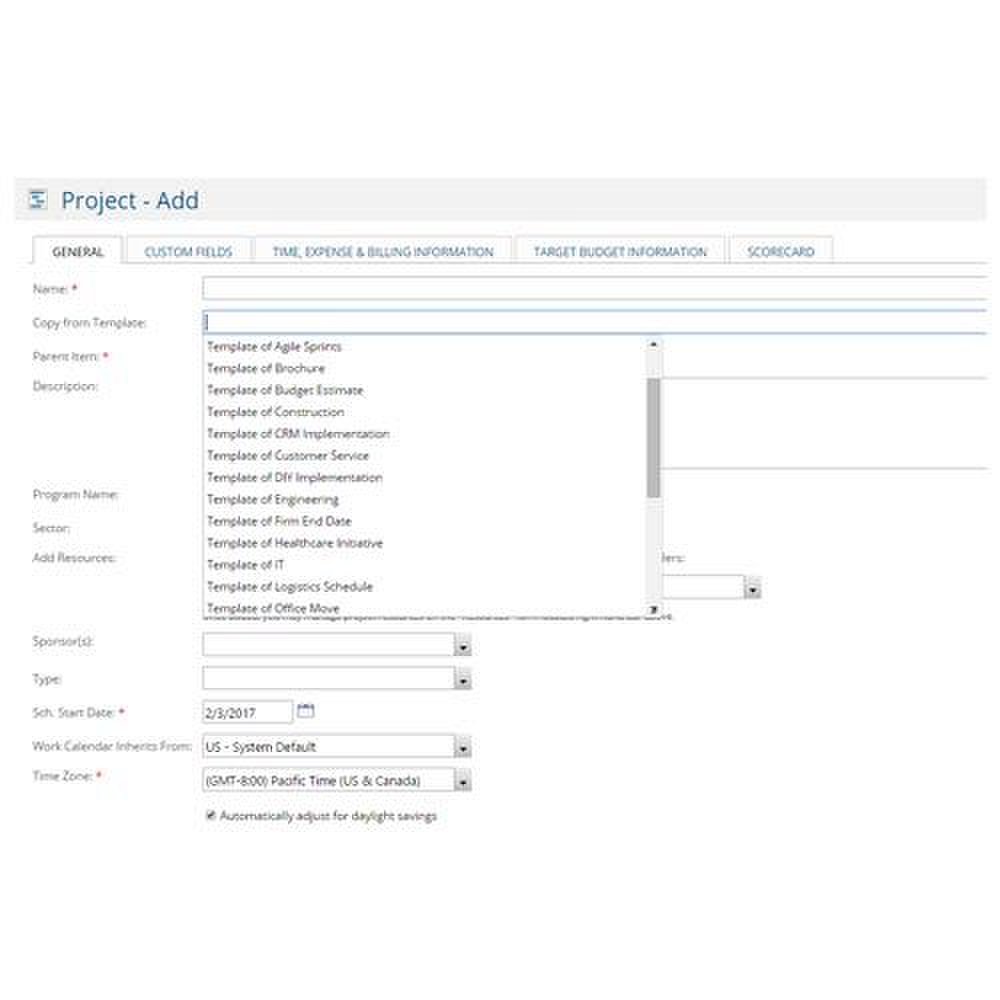 Project Insight image: You can choose from a long and varied list of project templates.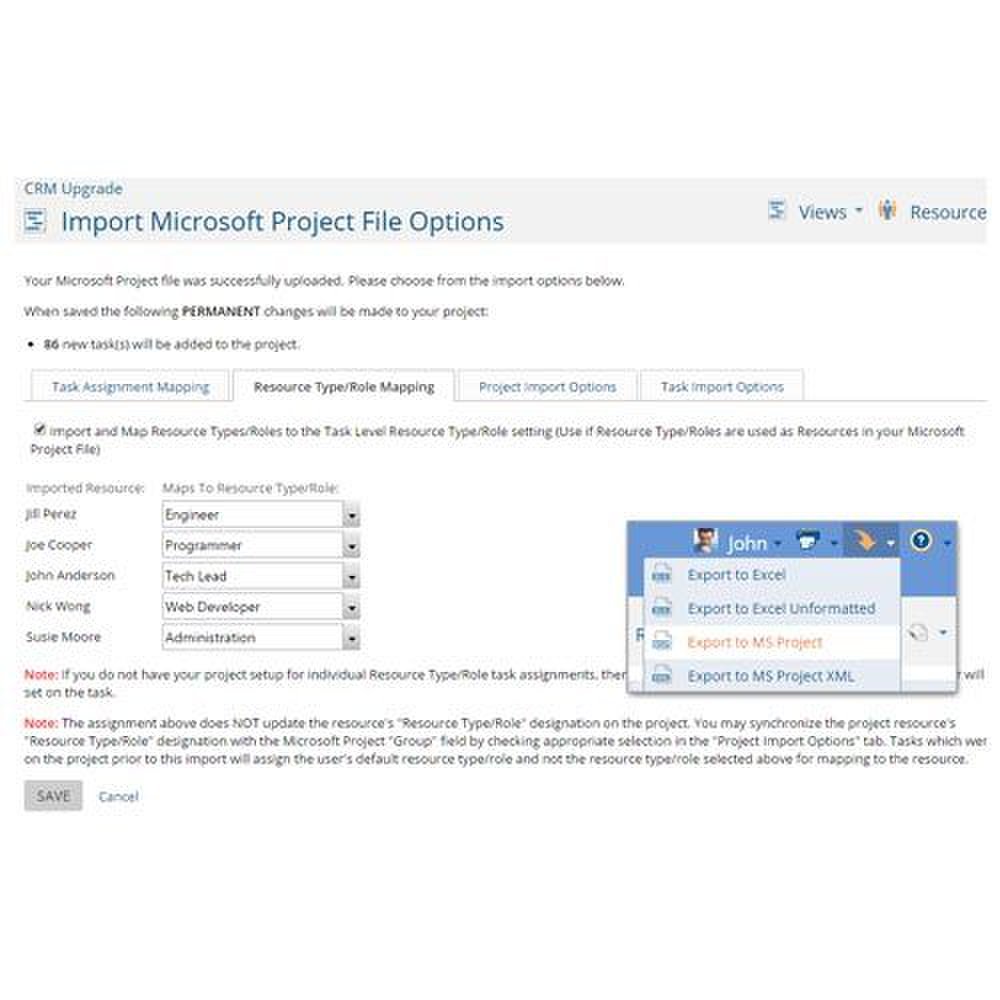 Project Insight image: You can import or export project information to and from Microsoft Project.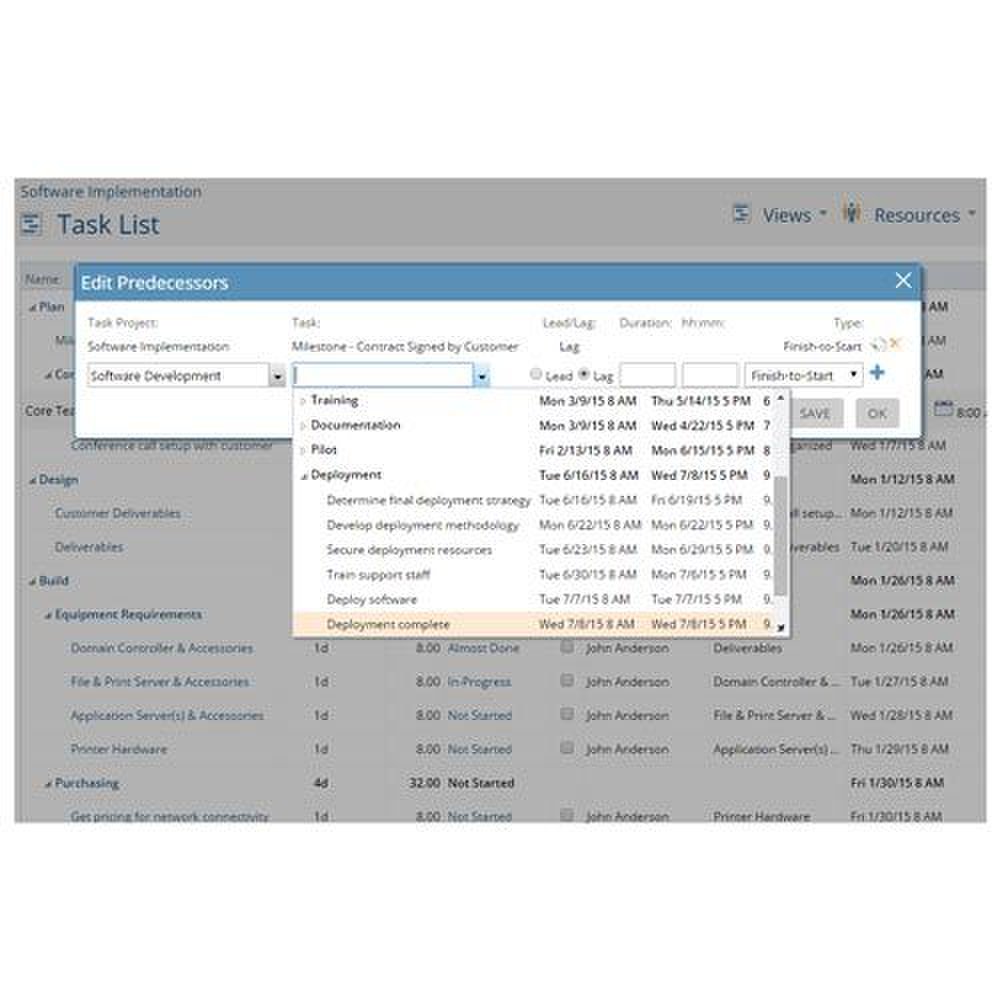 Project Insight image: Task dependencies can be altered using the predecessor tool, a popular and familiar tool to Microsoft Project users.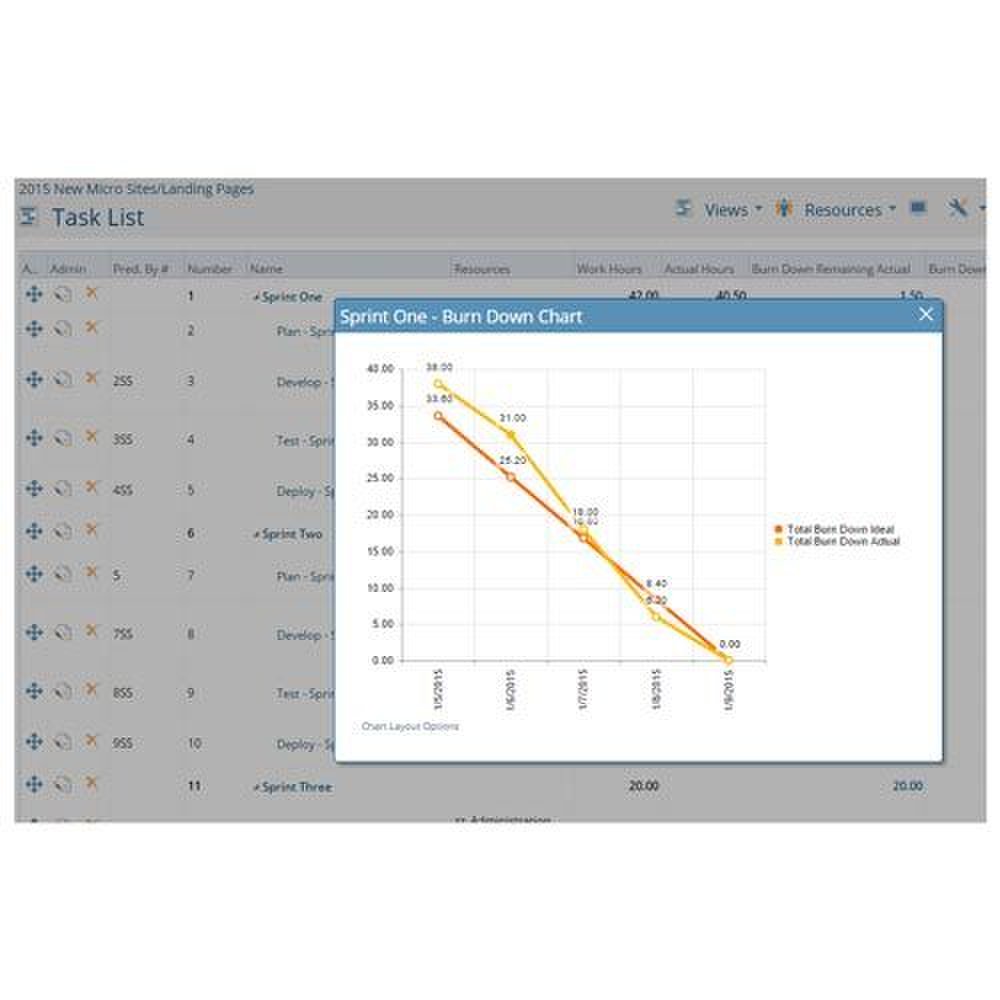 Project Insight image: This project management tool supports Agile and Sprints, including burndown charts, which illustrate the work left to do in the remaining time.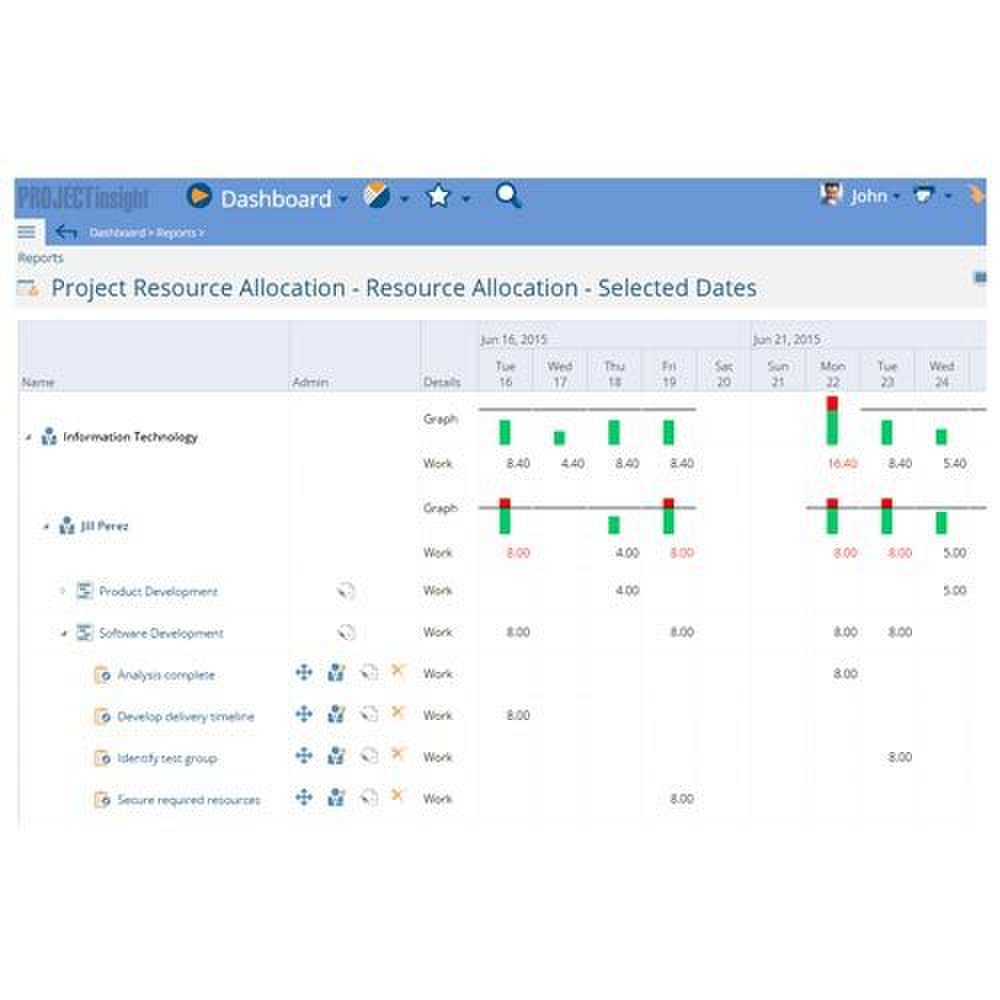 Project Insight image: Using this tool, managers can easily manage resource workloads and quickly see which human resources are overtaxed.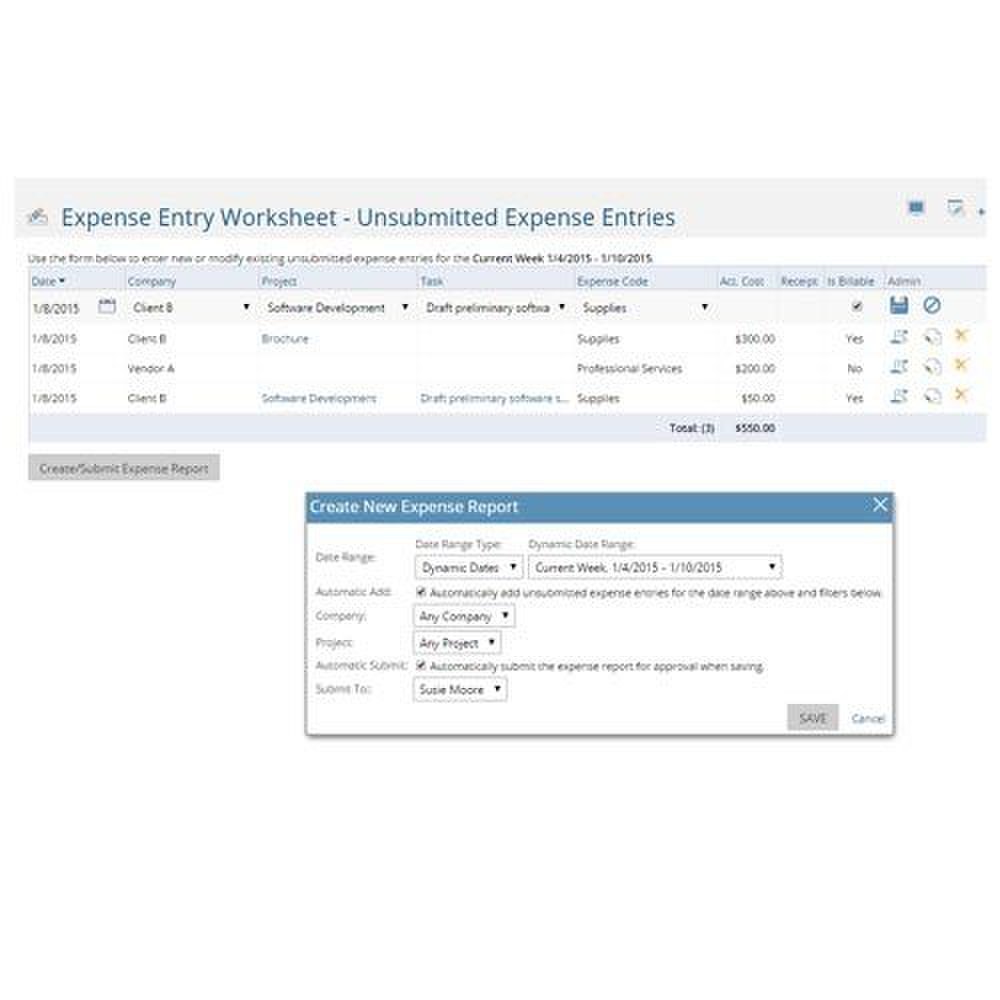 Project Insight image: This software can manage project-related expenses.
Project Insight image: It can easily manage files and documents as well as access project permissions.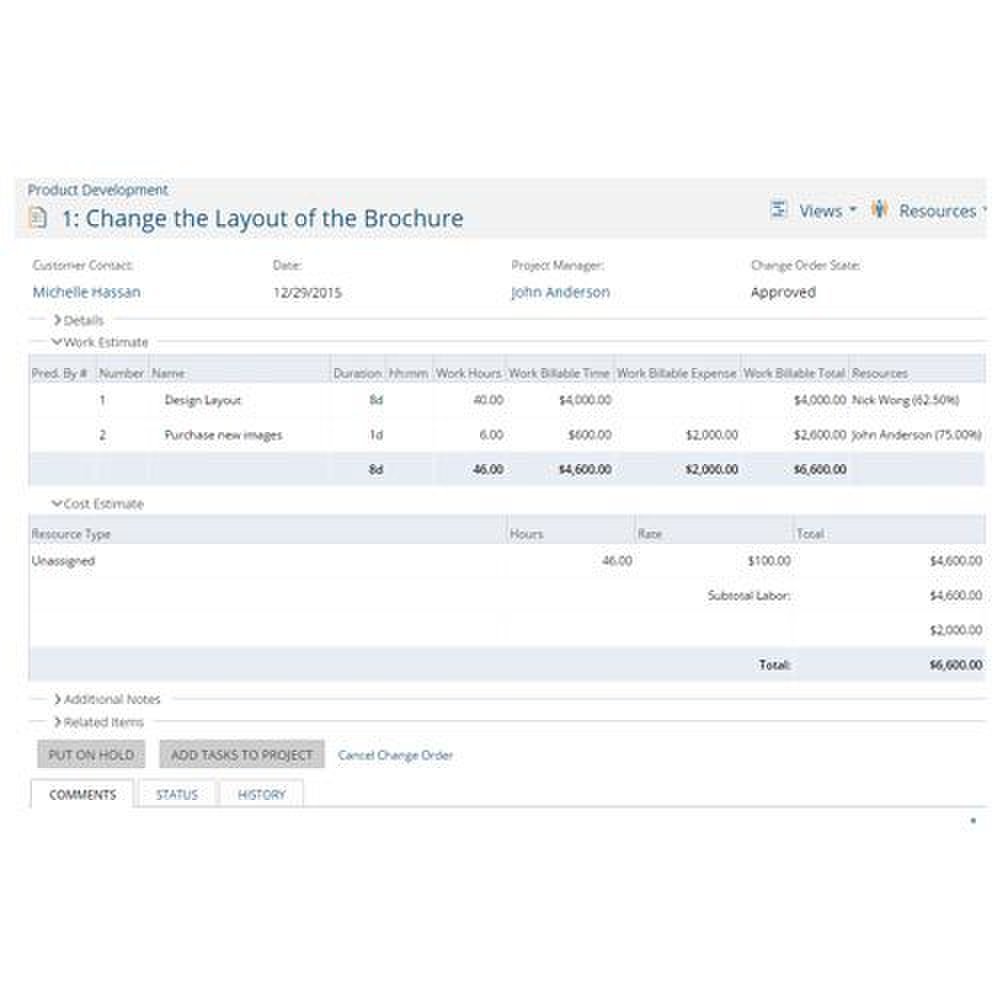 Project Insight image: Project Insight can manage things such as billable and non-billable time.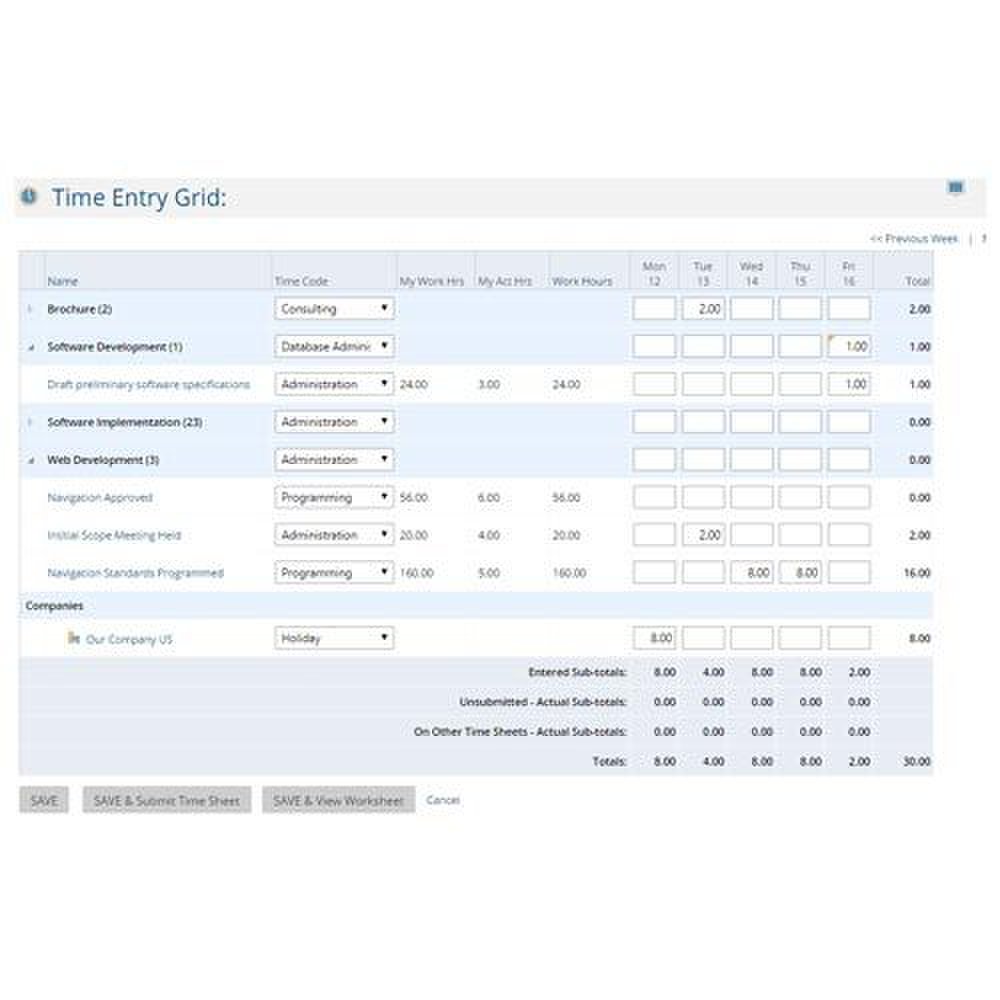 Project Insight image: This is the time entry grid where you can enter time worked using time codes by job role.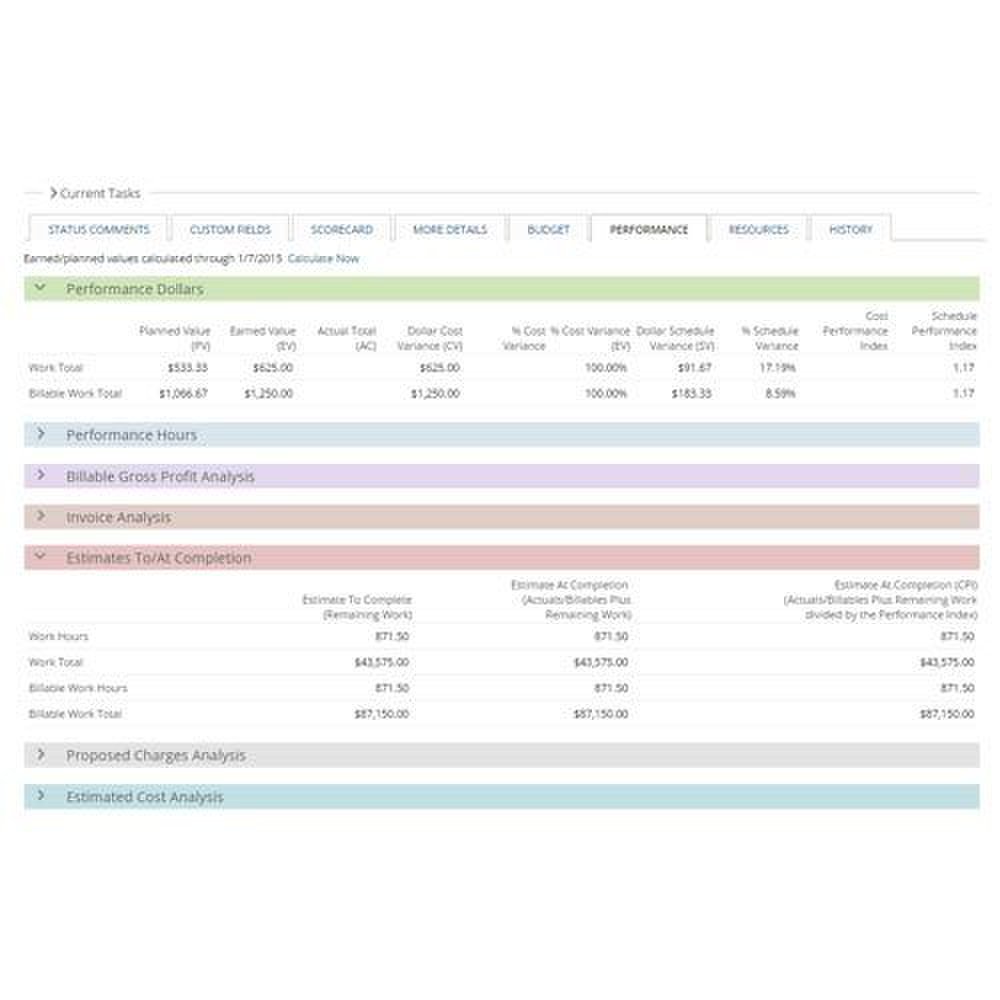 Project Insight image: This shows some performance numbers, such as estimated time to complete a project.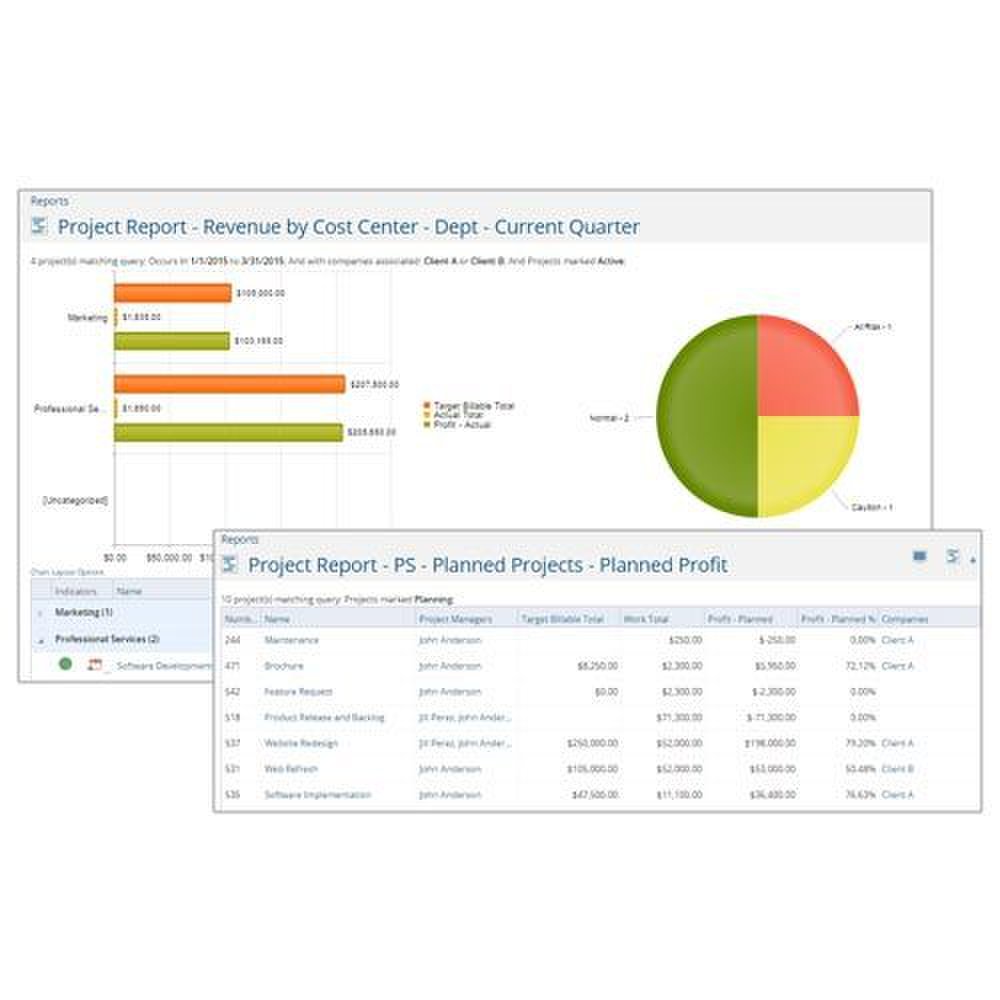 Project Insight image: This report displays the status of numerous projects. You can customize the report view according to the data you want to see.
Project Insight raises the bar. Its system is fully customizable, follows the Project Management Institute's (PMI) standards, includes free training for everyone, and provides comprehensive project-prioritization tools. It is a midmarket project management solution, with over half of its customers being in the professional services, IT or software development industries. There is also a sister product called Pantera Project Insight configured specifically for the construction industry.
This is one of the best project management systems for project prioritization and reporting. If you need to prioritize multiple projects at once and perform budget forecast reports, Project Insight can help you streamline your project-analysis processes. Using this software, you can rate and weigh project parameters against your company's critical success factors to evaluate the success of each project. It also includes over 100 preconfigured reports and can run customized reports.

This online project management software is available in two license types: power users and team members. Discounts are available for larger contracts and those who pay in advance. You can also qualify for additional discounts by signing an extended contract (two or more years). It offers 100MB of storage per user; actual project data such as tasks, items or projects are not deducted from your memory allotment. Additional file storage is available for a low monthly fee.
Project Insight lets you plan multiple projects simultaneously with dependencies and resources interwoven across all projects. It can automatically route proposals, and it supports customized forms for tracking project-planning data. Client-collaboration tools help project managers track back-and-forth communications with clients to ensure the project is built out in such a way to satisfy the client's needs and concerns. Project Insight also includes stakeholder-collaboration tools for keeping executives, managers or other stakeholders informed with the key information pertinent to each team member.
New projects can be created a number of ways: on the fly, by cloning active or archived projects, or using a template (the preconfigured template library is extensive). This software supports all traditional project management methodologies, such as Waterfall, Critical Path, and Agile and Sprints, with burndown charts.
The software can create custom workflows and interactive Gantt charts, and it includes a complex capacity planner that can sort resources by details beyond just availability, such as rate or skill level. All elements are color-coded and include simple-to-interpret icons so managers can quickly pick out relevant project information. For example, the capacity planner will display in red if a resource is overallocated.
This online project management system provides a long list of reporting options to keep projects on track and for archiving a project. Basically, any kind of customized report can be created, and this software supports custom fields to track any type of data. It can run open-item reports so you can see if any part of the project was not completed.
Project Insight can also create lesson-learned reports to help your team learn how to improve upon processes for future projects. It can even create team performance reports that show the efficiency of your resources. Issue and change-order reports are also simple to create. Financial reports are also available. Of course, archived projects and its associated reports can be viewed at any time, and you can easily clone archived projects.
This company not only provides extensive training, but training is available to everyone, including non-licensed persons. Right now you can visit the Project Insight website and watch training videos, sign up for a webinar or review the manual. You can even earn Professional Development Units (PDUs) required to maintain your Project Management Professional certification. Project Insight professionals will also help your team set up the software, project templates and processes.
You can create custom integrations, and the software is fully compatible with Microsoft Office applications. Project Insight provides what is called MS Outlook Connector for connecting the software to your corporate email system.
Using the connector, you can upload emails from Outlook, add time entries and percentages complete from Outlook Tasks. You can also convert emails to tasks or issues easily. For added convenience, it can synchronize calendars between Project Insight and your Outlook calendar so you're not managing multiple calendars.
When we tested the software's administration features, we found the layout clean and well conceived. We were able to easily create new projects, add resources, manage tasks and run reports without training. The interface is quite refreshing and streamlined, the color scheme attractive and professional, and many items link to helpful training videos. Most items simply take one click to access. The dashboards are customizable, folder structures are configurable, and it provides numerous right-click options.

Our team-member testers all rated Projects Insight's mobile interface as the best among the project management applications we reviewed. It utilizes HTML5 technology, which is increasingly popular, and the screen is kept clean with large, easy-to-use buttons.
Our testers, who did not have any prior training with this software, also evaluated the team-member functions available through a standard browser using a business PC. For the most part, they found performing routine functions, such as commenting on tasks, attaching documents and submitting time worked, easy to figure out. The only obstacle they encountered was distinguishing between a task and a to-do as used in the software, but once that was figured out, everything else was easy. (This would be a nonissue for your business, as team members would receive training.)
Project Insight is hosted on secure servers and provides technologies for securing your data. You can create role-based permission profiles, plus secure individual files or items if needed. You can configure the software to utilize single sign-on technology so your team can easily sign in securely.
Using this software, you can also create project spaces that preclude different groups of employees from seeing what management or other team members are working on. For secure data transfers, you can apply SSL encryption technology to your site. If you want to manage your own security, on-premises versions are available.
Project Insight provides comprehensive tools for project managers and team members alike to monitor a project's status, issues and risks as the project is underway. It can easily manage issues, change orders and requests. It can even allow team members to request help from others directly by using to-dos.
It includes a variety of ways for resources to track their time worked on projects and project-related expenses, and you can even input these items from your mobile device. The software also includes tools for managing documents with the ability to track comments between collaborators. Managers can utilize project health indictors to quickly gauge a project's progress. Ad hoc reports can also be run at any time.
If you need advanced project prioritization and analysis tools, Project Insight should indeed be on your short list of prospects. As we learned during our evaluation of PM software, prioritization and analysis tools, especially across multiple projects, really separate the high-end solutions from the introductory products.
With Project Insight, you can use the system to score and rank projects based on such components as goals, key performance indicators, critical success factors or custom criteria. Once the projects are ranked, you can view them in portfolio, project or resource reports to help you make informed decisions about the projects you want to take on. You can view portfolio reports in pie, area, line, bar or doughnut charts, depending on what view works best for you. You can also run risk-analysis, capacity and profit-forecasting reports for more insight. Few project management systems offer this level of analysis.
Project Insight is a well-thought-out project management system, and the extensive project management training it provides can help you maximize the software and improve your career skills. It is a particularly suitable solution for those who manage multiple projects simultaneously, since it includes advanced project prioritization and analysis features.

Ready to choose your Project Management & Task Management Software Buying Guide? Here's a breakdown of our complete coverage:

Adam C. Uzialko
Adam C. Uzialko, a New Jersey native, graduated from Rutgers University in 2014 with a degree in Political Science and Journalism & Media Studies. In addition to his full-time position at Business News Daily and Business.com, Adam freelances for a variety of outlets. An indispensable ally of the feline race, Adam is owned by four lovely cats.