ProjectManager.com Review
By Kayla Harrison
Last Modified: January 9, 2019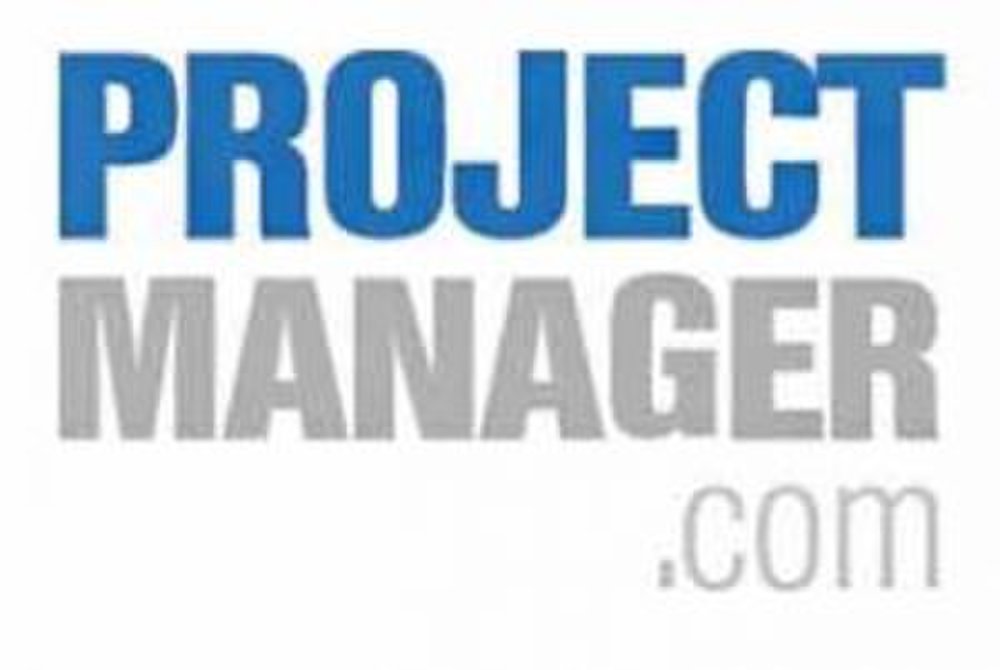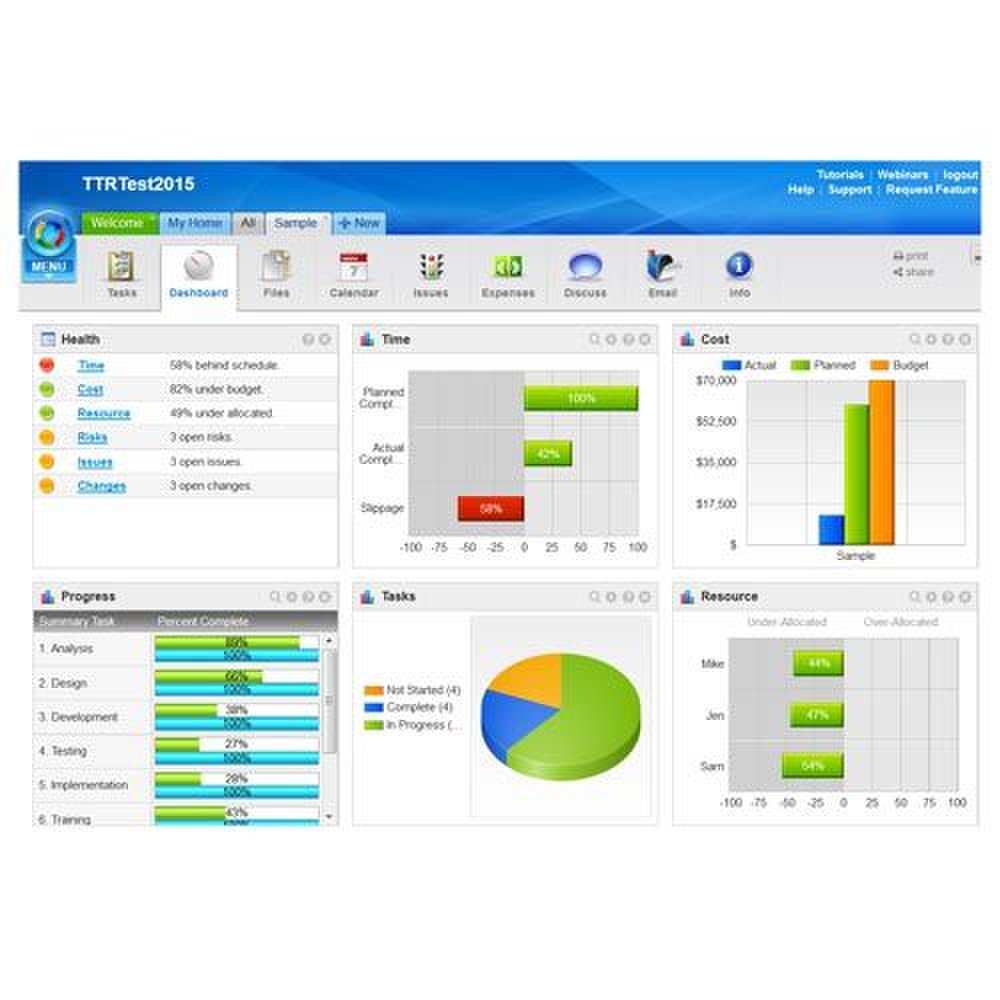 ProjectManager.com image: The dashboard can be configured to display useful information such as project status, task status, costs and project time.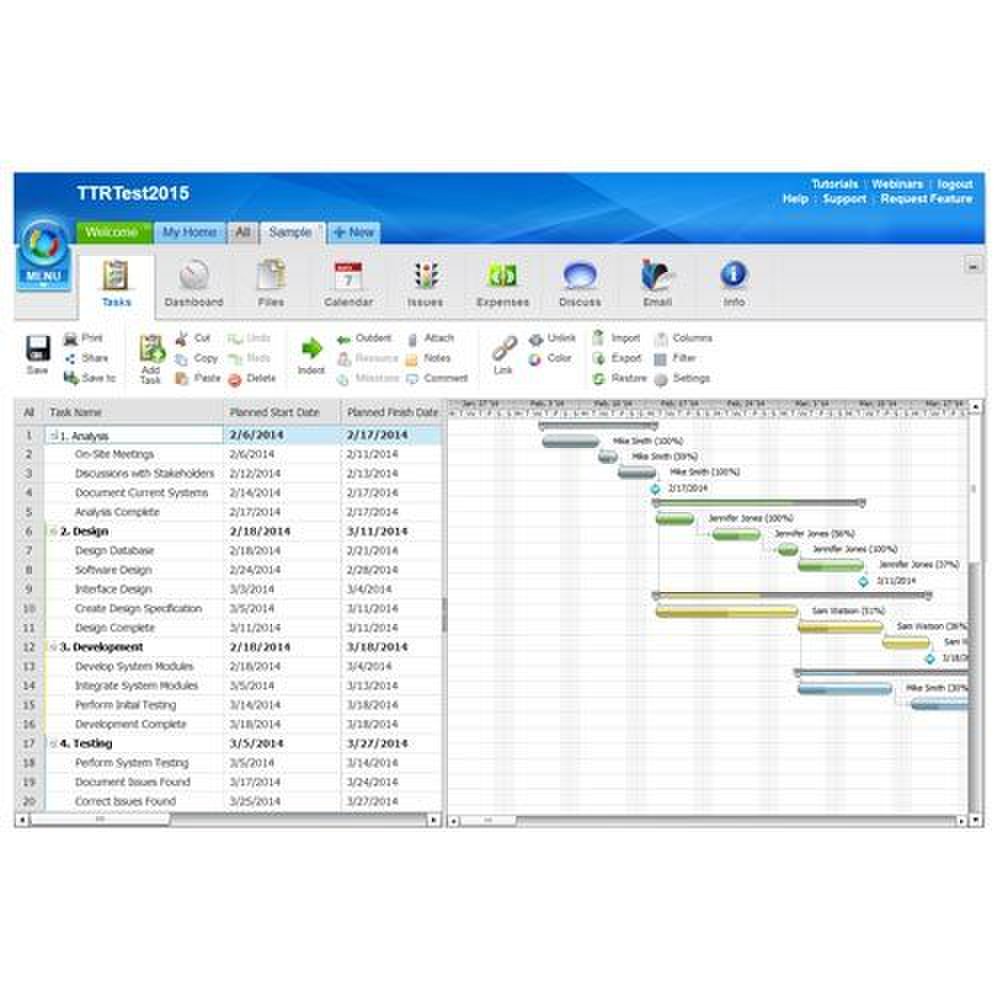 ProjectManager.com image: Managers can use the interactive Gantt chart to adjust schedules, add tasks, change due dates and more.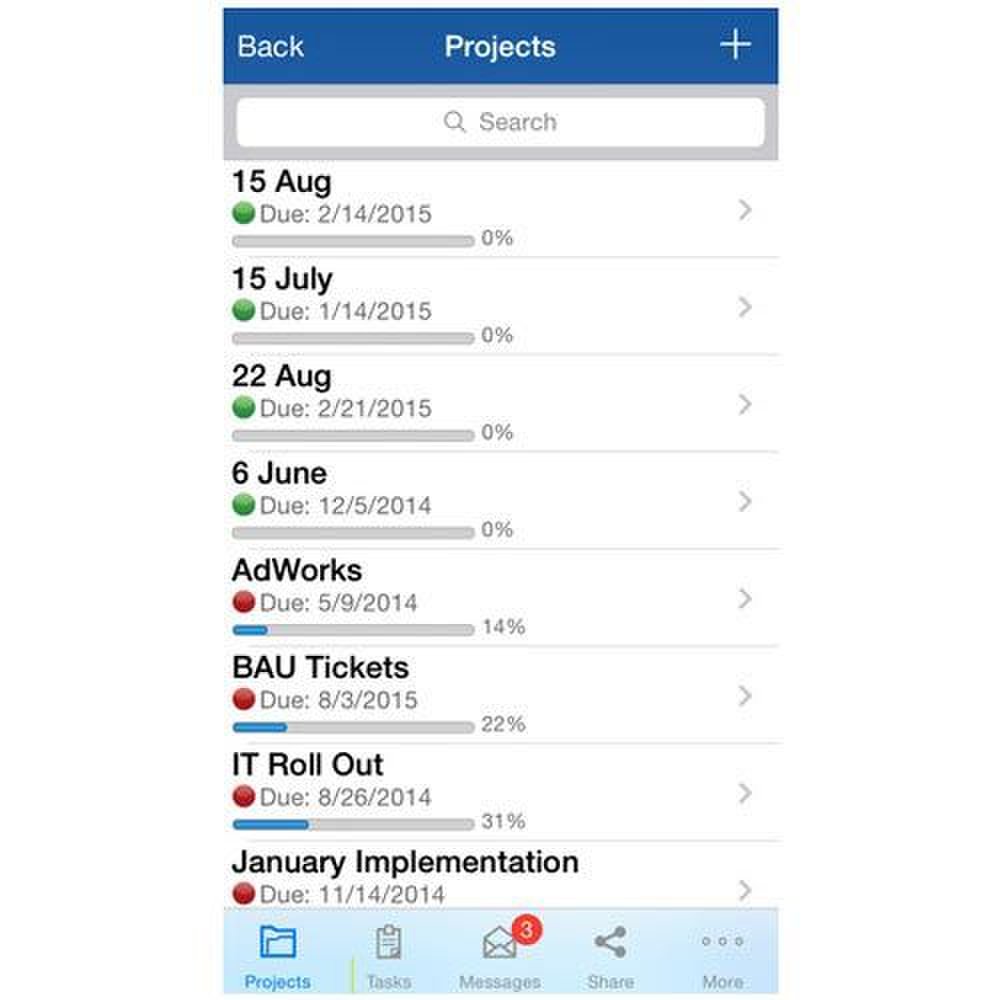 ProjectManager.com image: The mobile version has a clean interface, and our test users found it simple to use.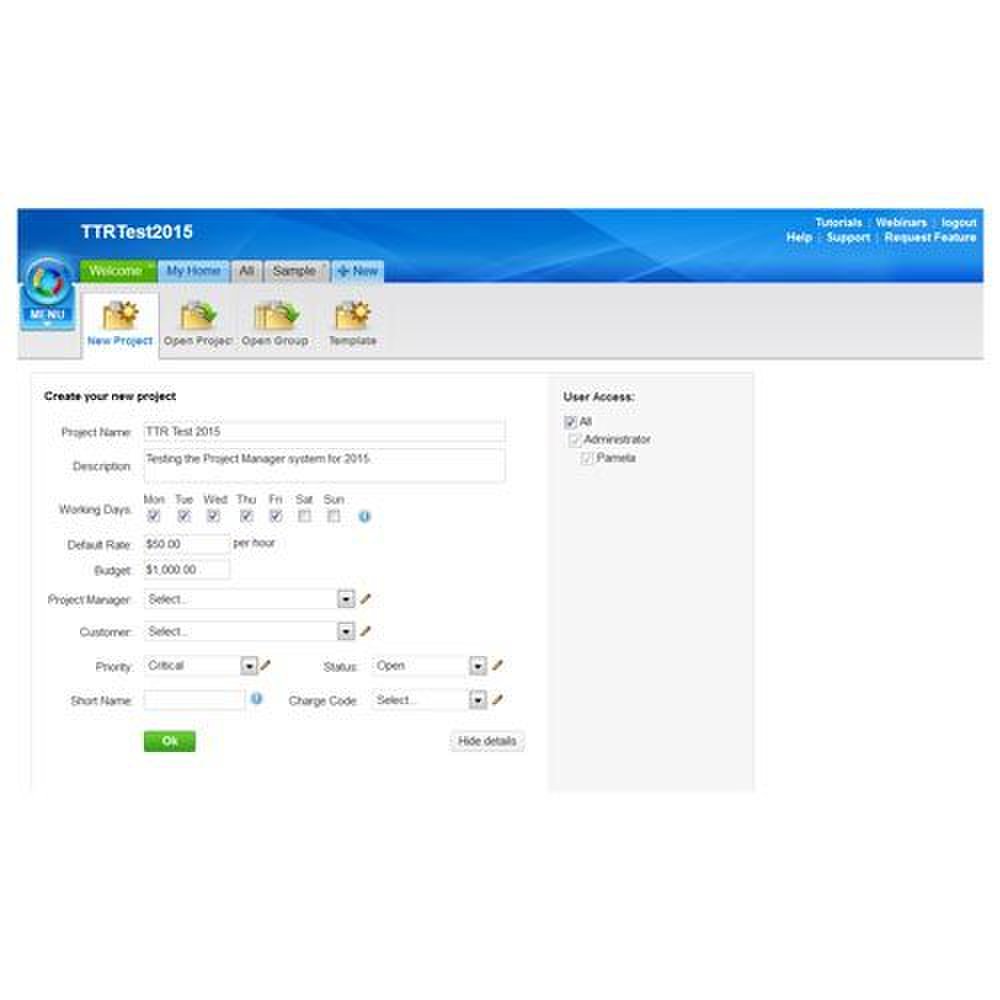 ProjectManager.com image: You can quickly create projects, or you can import or clone project details.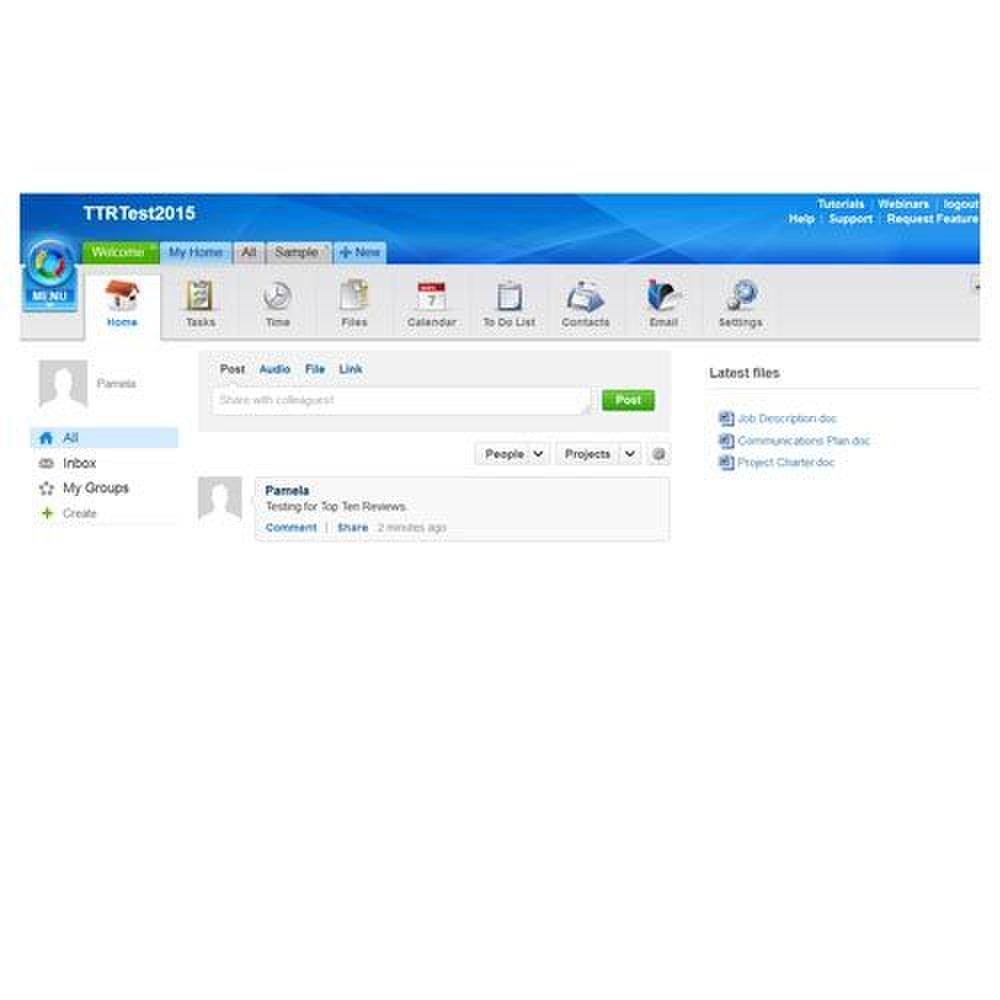 ProjectManager.com image: Home screens are configurable, and team members can easily access other areas using the top navigation bar.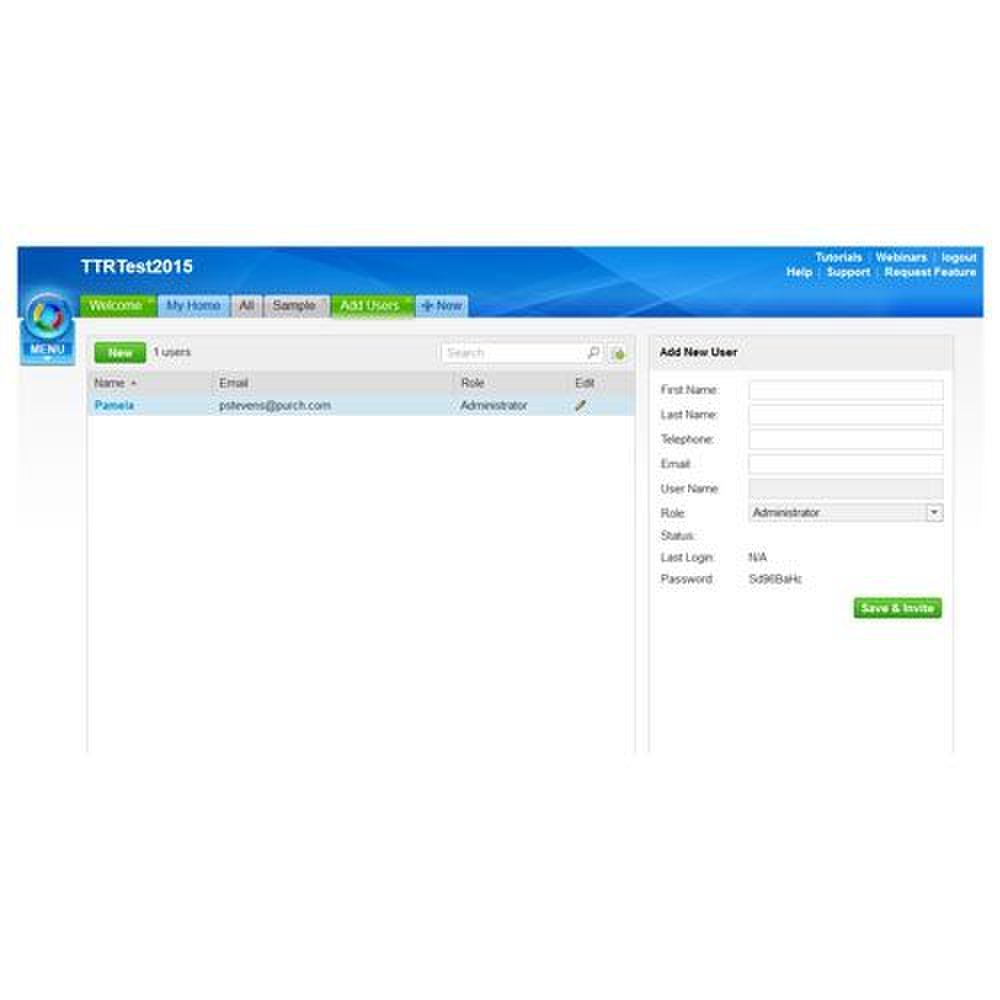 ProjectManager.com image: Resource information that can be managed includes employee contact information and roles. Managers can also track logins and passwords.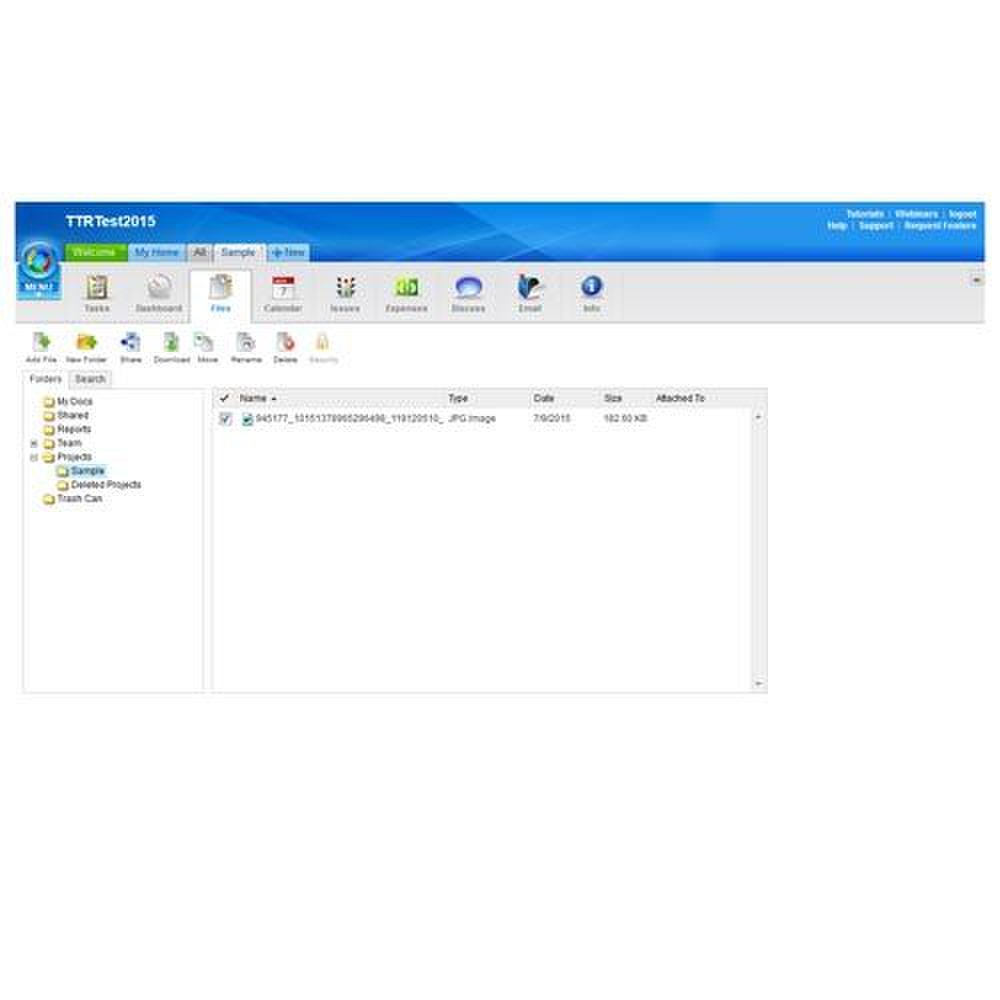 ProjectManager.com image: This project management software can manage documents in a file system similar to Windows.
ProjectManager.com is a complete online project management system that performs routine tasks easily. This company has been in the industry since 2008 and has customers in more than 100 countries using the software. Its clients include NASA, the United Nations and the U.S. Postal Service. Extensive training is provided to new customers, and the company regularly blogs helpful tips and supports active social media discussions on sites such as LinkedIn.
This project management system is priced by license type, with the lowest tier starting at less than $30 per month. However, as with many other project management programs, the end cost is negotiable. All accounts include free file storage, free client logins and unlimited projects. For those interested in a custom integration, APIs are available.

As part of our evaluation of this software, we assessed the admin features as well as team member tools to determine ease of use. As one would expect with project management software, there is training and a learning curve involved; however, team member tools should be relatively easy to use with minimal training.
Overall, we found ProjectManager.com average in ease of use compared to other products. The admin dashboard is customizable simply by clicking and dragging the elements into the desired location. Reports are also easily customizable and exportable as a PDF, CSV, Excel or Word file. You can also easily send reports to executives or stakeholders by email directly from the software. When we tested the demo version, we found most of the routine tasks, such as creating products, scheduling resources and building task lists, to be simple and intuitive. You can also clone projects and utilize custom fields.
You can request a free working demo of this product and a guided demonstration; however, you'll have to submit credit card information first. You have 30 days' access before your card is charged. And you cannot simply cancel the demo within your account settings – you'll need to contact ProjectManager.com to close your account if you go with another system. Although we were able to cancel our test account via email, not being able to cancel within the program's internal settings was annoying.
Without any prior training, team member evaluators were tasked with completing such basic functions as creating tasks, adding comments and attaching project-related files. Our testers also looked at the mobile version of the application. Once they learned basic navigation of ProjectManager.com, they found performing routine tasks simple. They liked that you can create tasks without having to attach it to a specific project. This feature makes it easier for team members to track their personal tasks. Our testers also liked the layout of the mobile version, reporting that the screen is not overly cluttered and that the buttons are large and simple to use.
It is easy to use this software to plan out and schedule your projects. While it nimbly manages resources, we didn't see a way for it to manage physical assets or equipment. However, you could assign assets to a resource file or use custom fields to manage whatever information you need to track as a possible workaround. As mentioned, this application can clone archived projects, but it can also import projects from Microsoft Project. You can import tasks as well. The filing system it uses is similar to Microsoft products, so you'll most likely find it simple to navigate.
This is one of the few services we reviewed that provides all of the security features we were looking for, including secure data centers and encryption of transferred data. It utilizes secure dedicated, managed hosting using a Tier 1 provider with a 24-hour monitored facility. It provides SSAE 16, ISO 9001 and ISO 27001 certifications. Client data is backed up twice daily and secured with 256-bit secure certificates. For those who want to manage their own security, this program can be deployed on-premise.
In terms of the information you can control, you can set permissions for nearly every item. For example, you can block team members from seeing financial information and make it so clients can't see tracked issues. This project-planning software tracks audit trails in case you need to investigate a compliance issue. It can also safely interact with other business products such as Dropbox, Jira and OneDrive.
When a project is first proposed via a request or other means, you can easily create a new project from scratch or by importing an existing or archived project and cloning it. You can schedule out actual or generic resources and evaluate budgets and possible expenditures. This project management system allows you to assign priorities to projects and track progress using the dashboard.
While you can easily view concerns such as project statuses, issues, change requests and project health, we found the project prioritization analysis tools to be less complex than some of the other products we evaluated. For example, some programs allow you to put in place a range of project metrics with assigned priority levels for automatically evaluating projected project success, ProjectManager.com provides limited project analysis tools.
Recently, ProjectManager.com released its new API and integrations support to help its customers build custom integrations using REST APIs. It connects to commonly used Microsoft and Google business apps, and it can transfer data to and from popular apps such as Salesforce, QuickBooks, Xero and Zoho CRM. If your company uses several task management systems, you can also exchange data with Jira, Basecamp and Asana.

ProjectManager.com provides a large volume of free training, and it populates its social media pages with relevant project management articles. It provides online training, but you can also schedule train-the-trainer meetings, onsite training and team training. Basically, you can arrange any type of training you feel works best for your company. While the software's development team resides in New Zealand, its support team is in Texas and can provide training throughout North America.
This project management software comes preloaded with reports, or you can create customized reports. For example, you can create a report that shows your unfinished or open items that need to be addressed before the product can be delivered to your client. You could also run issue or request reports to ensure that every one of your client's requests have been satisfied.
ProjectManager.com also runs reports, including a best-practices report that you can use to improve your processes for future projects. You can share reports with client or stakeholders online or by converting the reports to a PDF, Excel or CSV file. Since it supports custom fields, you can configure the system to report on any type of information, including end-of-project reports.
Not only is the ProjectManager.com dashboard 100 percent configurable, it can manage status task updates instantaneously, and the Gantt charts are easily manipulated. One useful tool unique to this software is that it compares a project's actual vs. planned progress. This tool can help you see how off target your projects are so you can make adjustments as needed. You can also quickly view charts, roadmaps and workload pages to estimate project progress. Statuses are customizable, and you can drill down on specific items to further investigate issues such as late or incomplete work.
While ProjectManager.com can help manage all types of projects, it is well suited for those who need to manage their security carefully, which makes it a good fit for government and civic organizations, the healthcare and legal industries, and new product development teams. The software is also relatively easy to use, making it easy to roll out to teams with limited project management software experience.


Kayla Harrison
Kayla Harrison is a current Writing Arts graduate student at Rowan University and editor at The Urban Howl. She began freelancing during her junior year of college and fell in love with it. You can learn more on her blog, insearchofthewritedirection.weebly.com.