ProMerchant Review

Jamie Johnson
business.com Contributing Writer
Updated Nov 07, 2022
ProMerchant is new to the credit card processing industry. However, the company stands out, thanks to its transparent fees, low monthly pricing and engaged customer support. It will also work with businesses in industries that are typically considered high risk, making it a great choice for retailers and businesses in highly regulated or otherwise risky industries, such as firearms sales, liquor stores or check-cashing businesses.

ProMerchant
The Verdict
ProMerchant is our pick as the best processor for emerging businesses, because it works with volatile and highly regulated industries that many other credit card processors avoid.
ProMerchant
| | |
| --- | --- |
| Pricing | 8.0/10 |
| Contract | 8.0/10 |
| PCI Compliance Fee | 7.0/10 |
| Early termination Fee | 10/10 |
| Quick Deposit | 7.0/10 |
| Editor's Score | 8.0/10 |
Pricing and Terms
ProMerchant does not publicly display its pricing, so it isn't easy to compare its prices to other credit card processors. To find out what you will pay with ProMerchant, you need to fill out an online form on its website. You'll be asked to provide your contact information, along with your business type, the average sales transaction dollar amount and your anticipated monthly sales.
There are two pricing models to choose from: an interchange plus fixed rate plan and ProMerchant's flat-rate plan. Both plans do not include hidden fees and are month to month. This allows you flexibility to find the plan that's best for your business. Here's more about ProMerchant's two plans.
Interchange Plus Fixed Rate Plan
The interchange plus fixed rate plan comes with a few benefits, primarily low monthly fees and transparent pricing. The rates won't change unless Visa or Mastercard raises their interchange rates.
Also, ProMerchant representatives will review with you the interchange rates charged by Visa and Mastercard, and explain which ones will typically apply to your business. A cost analysis can help identify where you could save money with your credit card processor.
An additional benefit of the interchange plus fixed rate plan is that it makes it easier for you to predict future expenses, which is not always the case with other credit card processors. 
Flat Rate Plan
The second plan charges a flat percentage and transaction fee on all credit card transactions. A flat rate can significantly reduce the cost associated with accepting credit cards. If you choose ProMerchant's flat rate pricing model, you aren't charged subscription or membership fees.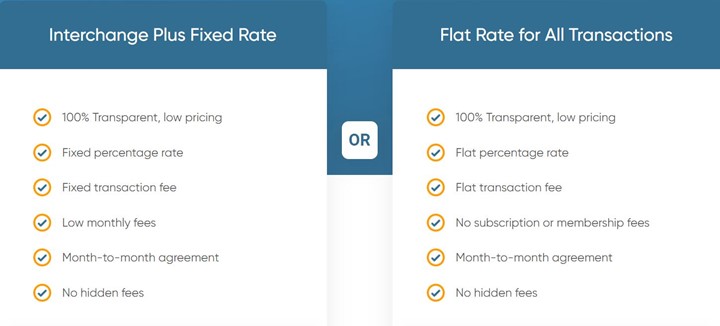 Features
There are a lot of benefits to choosing ProMerchant as your credit card processor. The company has a number of standout features that make it a good choice for small businesses. Here are the primary features you'll gain by choosing ProMerchant.
Easy Application Process
When you apply for a merchant account with ProMerchant, there are no tedious applications to fill out. The online application process is quick and easy, and once you enter your information, you'll receive a free online quote. There's no obligation to sign up after receiving a quote.
You should know whether or not your application has been approved within a few days. Most applicants receive a response within 24 hours. According to ProMerchant, it works with customers who have a low credit score.
Once you've been approved, ProMerchant will overnight the equipment to you. That means you can begin processing credit card transactions within days of being approved. And once your account is set up, you can easily access your statements online.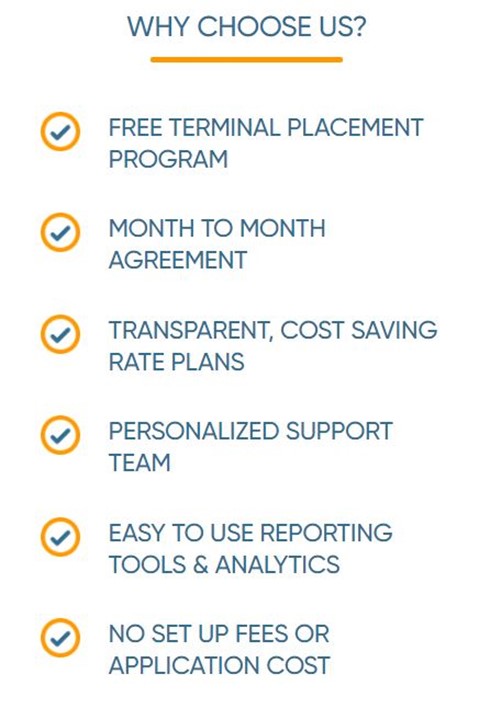 Month-to-Month Agreements
With ProMerchant, you aren't bound by a long-term contract. The company offers month-to-monthly agreements, so you can cancel at any time without paying an early termination fee. Most transactions are deposited into your account 24 to 48 hours, depending on which program you select.
Personalized Support Team
When you sign up with ProMerchant, a dedicated support team is assigned to you and is available for however long you work with the company. Your support team is available from the moment your account is approved. They'll take time to learn about your business and give you personalized advice. The support team is available 24/7 by phone or email. Regardless of where you're located, you can contact a support member and receive answers to your questions.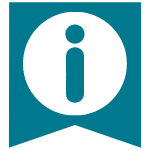 Did You Know?: If you're not sure which pricing model is best for your business, ProMerchant's support team will walk you through both models and help you choose the best one for your business.
Free Terminal Placement
ProMerchant can also equip you with the appropriate terminal and equipment dependent on your personal needs. Businesses can choose from a point-of-sale (POS) system, which is EMV chip compliant, or a virtual terminal so you can accept payments online.
If you don't want the free processing solution ProMerchant offers, you can purchase the equipment of your choice.
Payment Processing Solutions
ProMerchant offers the following types of payment processing solutions:
Retail
Restaurants
Phone/mail order
Mobile
POS systems
E-commerce
High-risk merchant accounts
High-risk merchants typically encounter barriers in getting approved for a merchant account. This may be due to a low credit score or the type of business they run. ProMerchant is willing to work with businesses in this situation.
The following credit cards can be processed using ProMerchant equipment:
Mastercard
Visa
Discover
Diners Club
FSA debit cards
Flex cards
WEX Fleet fuel cards
Voyager fuel card
PCI Compliant
Security is a high priority with any business, and ProMerchant understands this. Payment Card Industry Data Security Standard (PCI) compliance ensures all businesses store and process their customer's credit card information securely.
To become PCI compliant, you will need to a PCI DSS self-assessment questionnaire annually. The questionnaire is required for all businesses, regardless of size. You will be charged noncompliance fees if you fail to become PCI compliant. Once you complete the questionnaire, you will receive a certificate you can display on your website. Another requirement of PCI compliance is that you will need to conduct quarterly scans of your processing solution.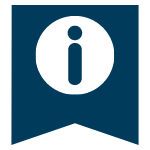 FYI: To become PCI compliant, business owners must complete a PCI DSS self-assessment questionnaire once a year. Also, you will need to conduct quarterly scans of your processing solution.
Limitations
One drawback of ProMerchant is that it doesn't offer a free trial. However, because the agreement is month to month, there may not be a pressing need for a free trial, since you can cancel at any time. This flexibility is an advantage for businesses wanting to test the service out and make sure it's right for them.
Another drawback is that as a relatively new company, ProMerchant may not have an extensive list of references available for prospective clients to examine. This could make the selection process more difficult, requiring some trust on the part of a small business owner to verify that ProMerchant will live up to their standards. However, with flexible pricing, no setup fees, and month-to-month contracts, ProMerchant makes it easy for dissatisfied customers to leave if they choose to.

ProMerchant
The Verdict
ProMerchant is our pick as the best processor for emerging businesses, because it works with volatile and highly regulated industries that many other credit card processors avoid.

Jamie Johnson
business.com Contributing Writer
Jamie Johnson is a Kansas City-based freelance writer who writes about finance and business. She has also written for the U.S. Chamber of Commerce, Fox Business and Business Insider. Jamie has written about a variety of B2B topics like finance, business funding options and accounting. She also writes about how businesses can grow through effective social media and email marketing strategies.