Promt Review
By Business.com Editorial Staff
Last Modified: May 20, 2019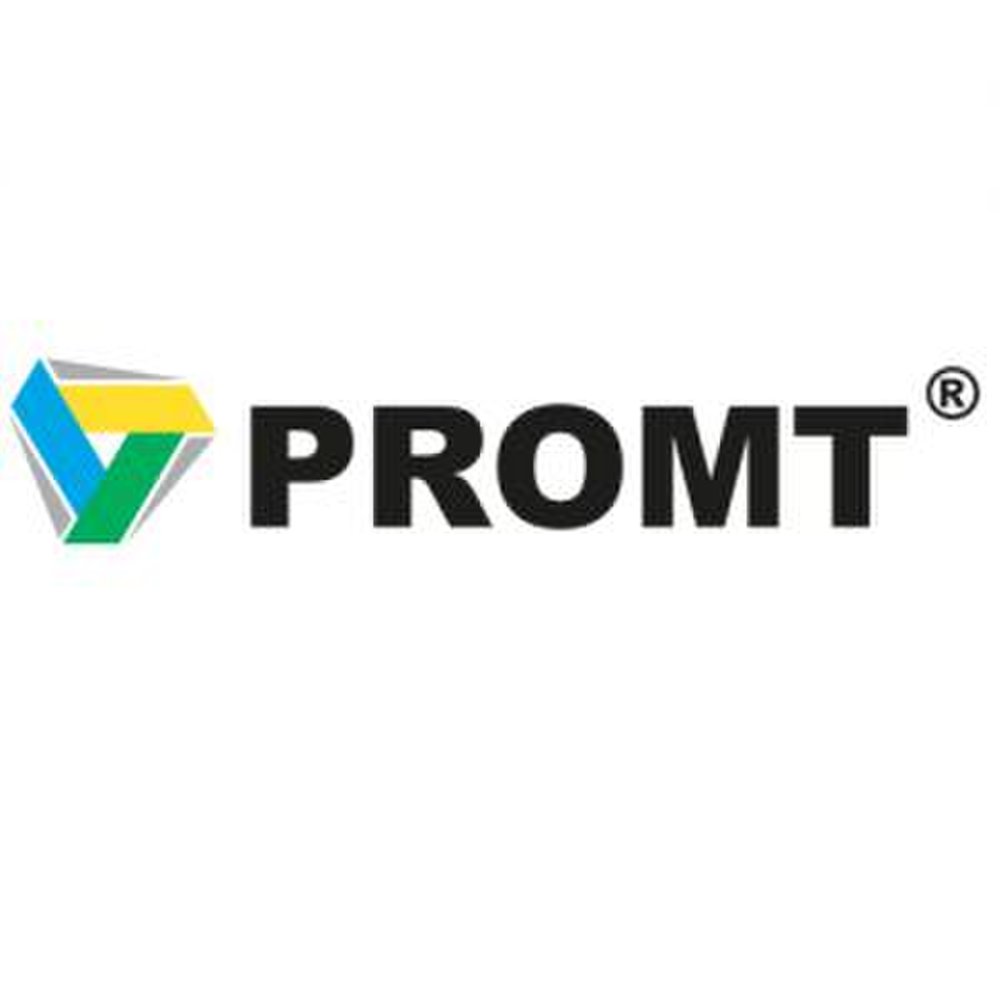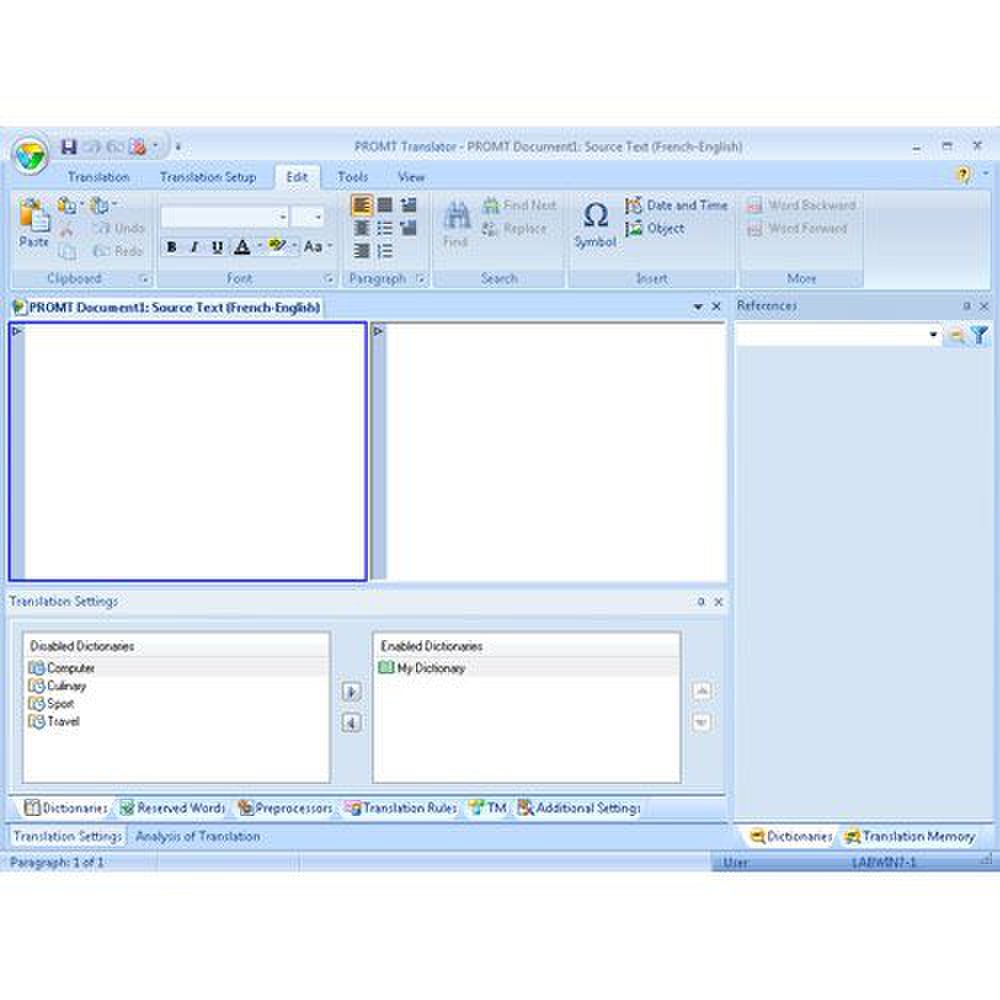 Promt Professional 10 image: Various dictionaries can be enabled for better translation accuracy.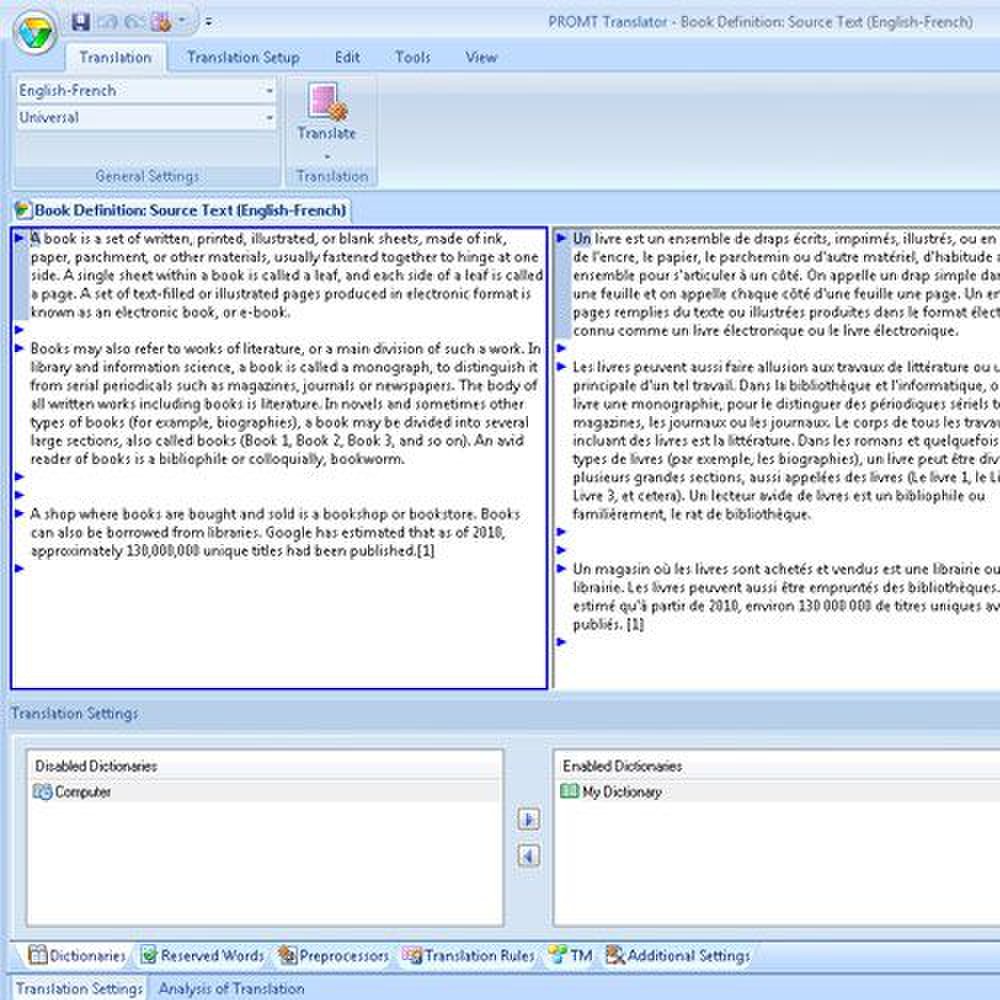 Promt Professional 10 image: You can easily import a document in English and translate it to French by clicking the Translate button.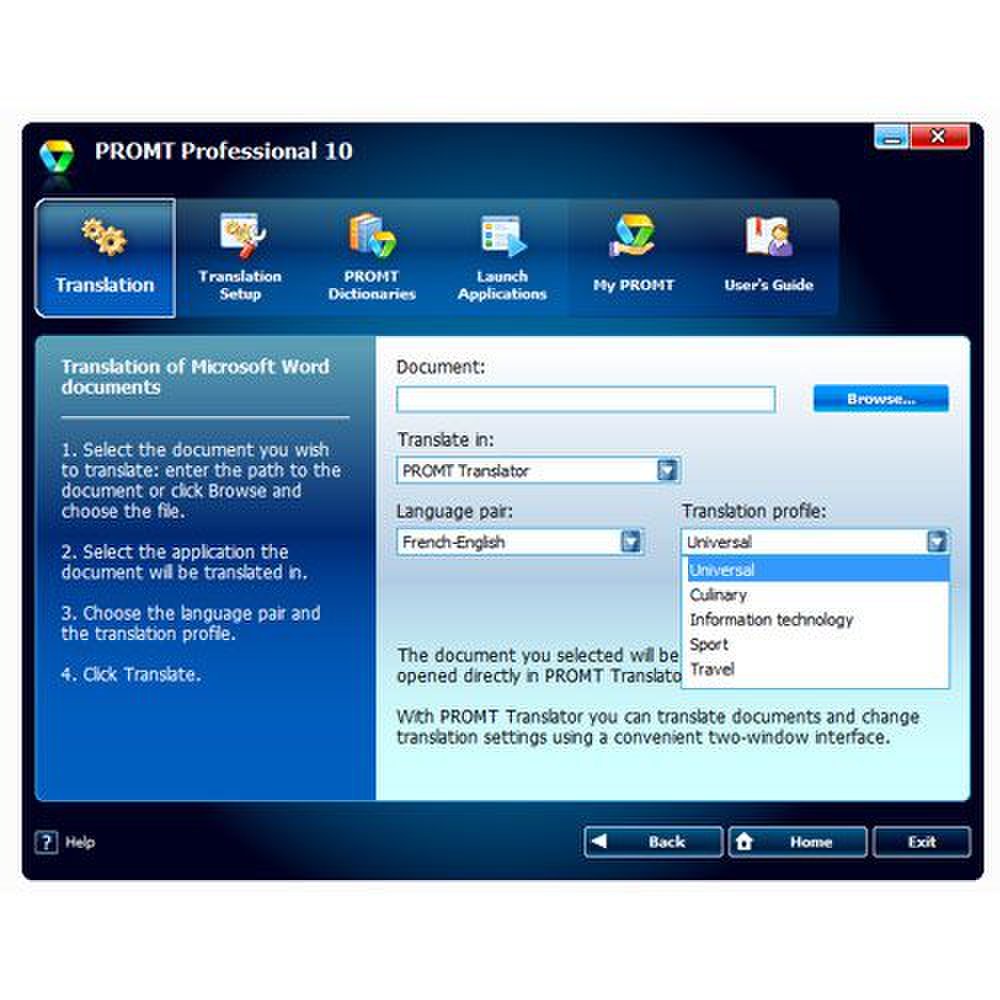 Promt Professional 10 image: Translation profiles help give context and make translations more accurate.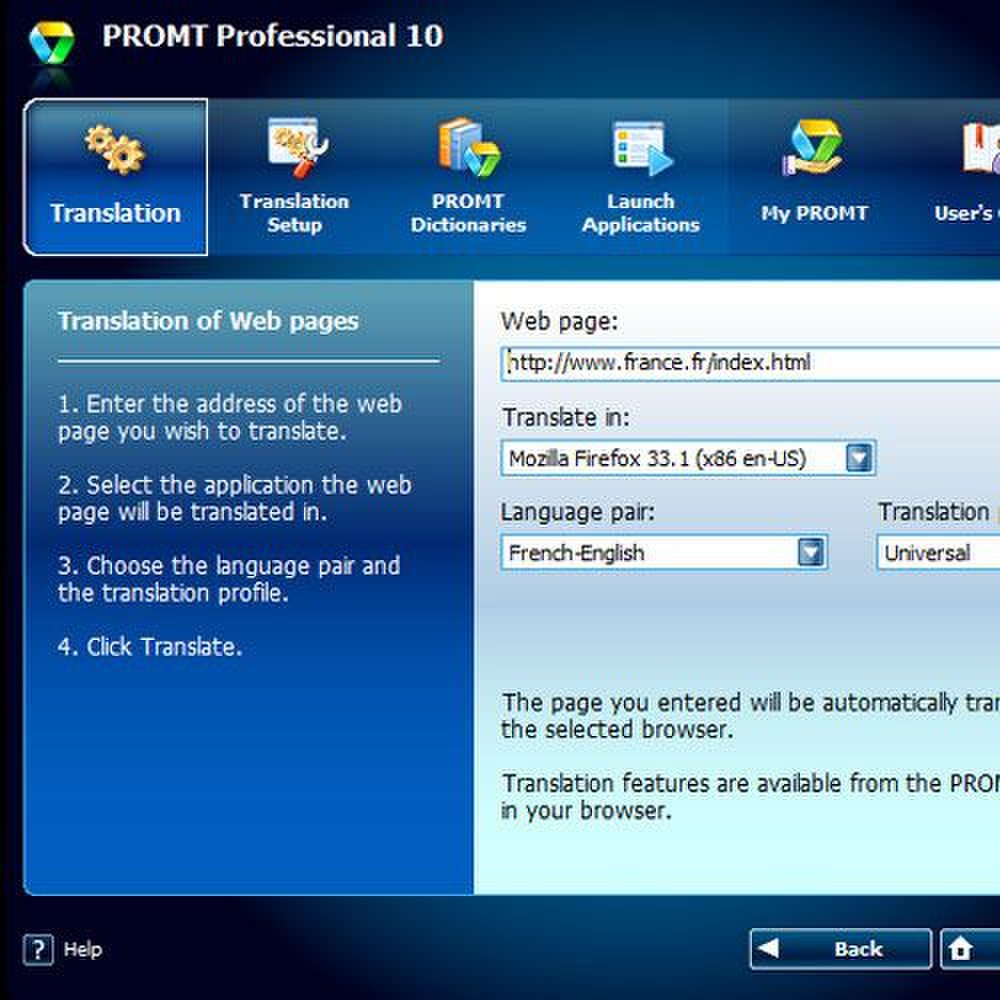 Promt Professional 10 image: You can open a webpage and designate the language you would like the page to appear in.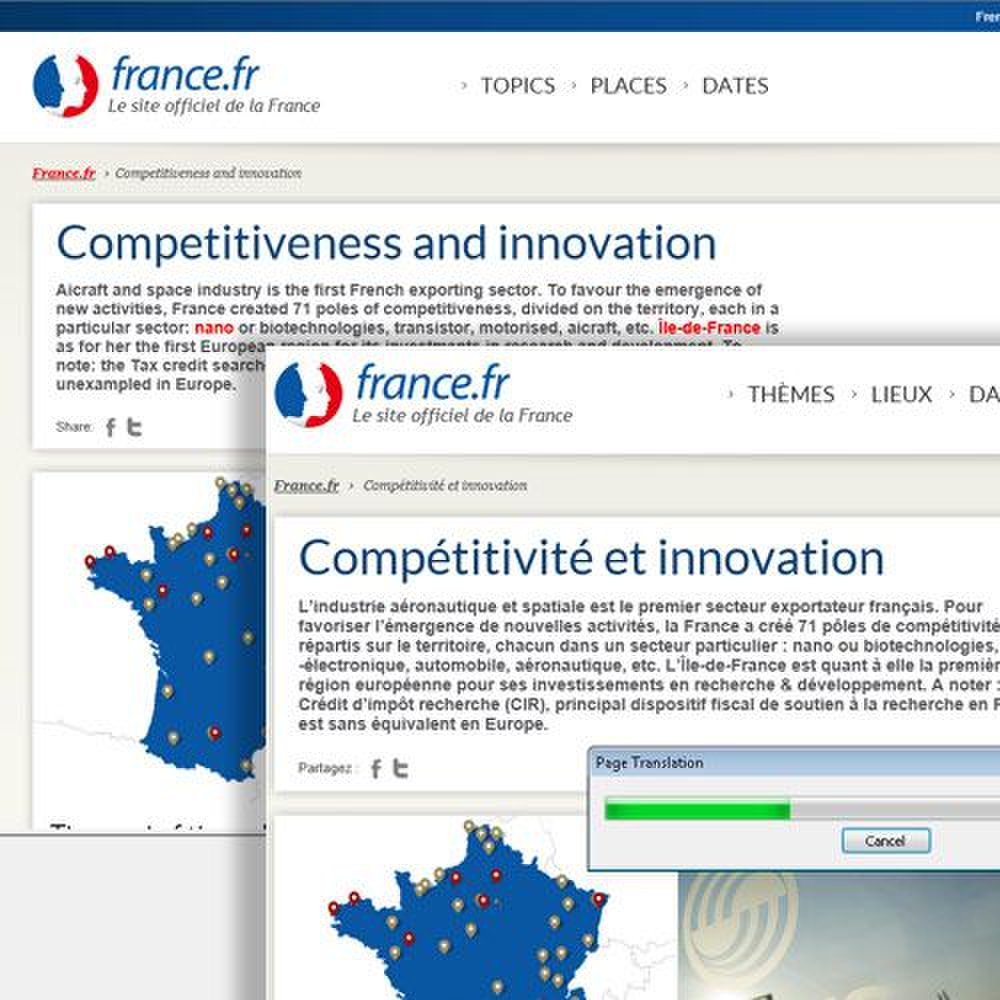 Promt Professional 10 image: The finished webpage translation follows the original design and can be saved.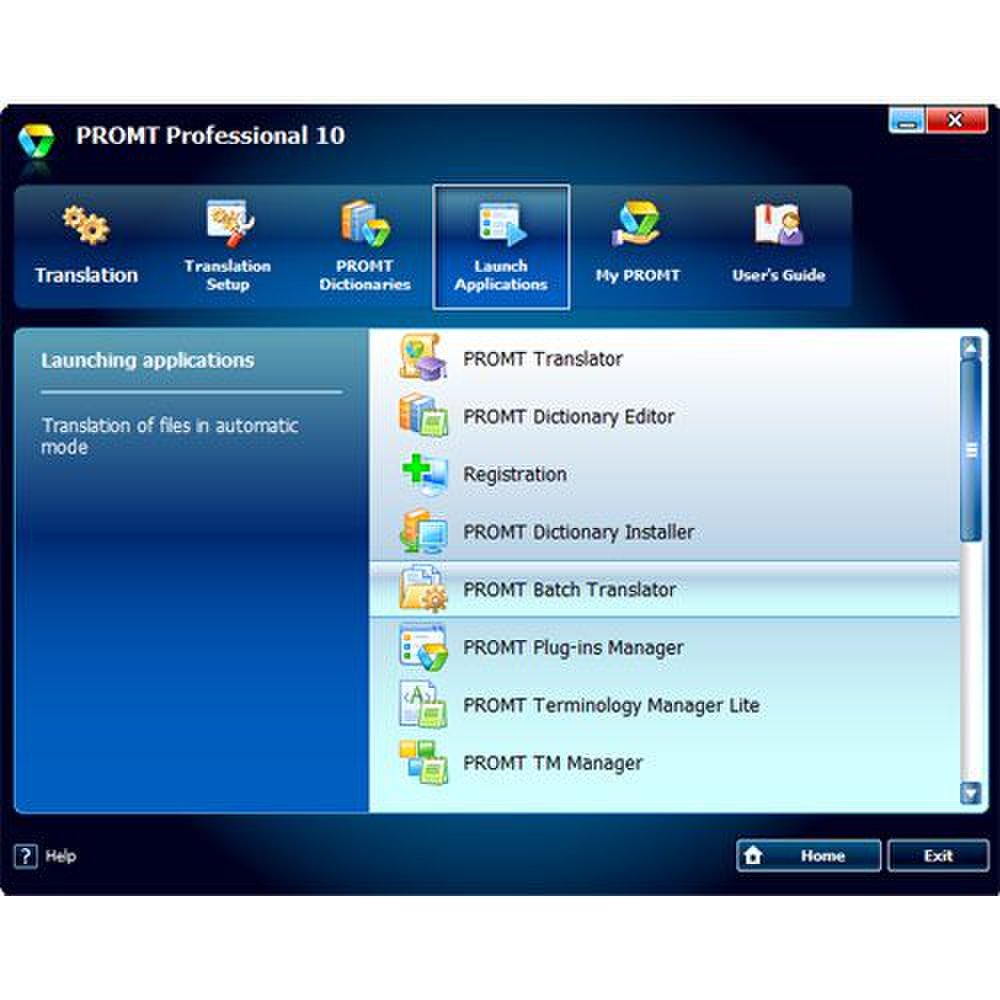 Promt Professional 10 image: A Batch Translator allows you to import many files at one time.
Promt Professional 10 image: As batch files are translated, they are shown in the Batch Translator window.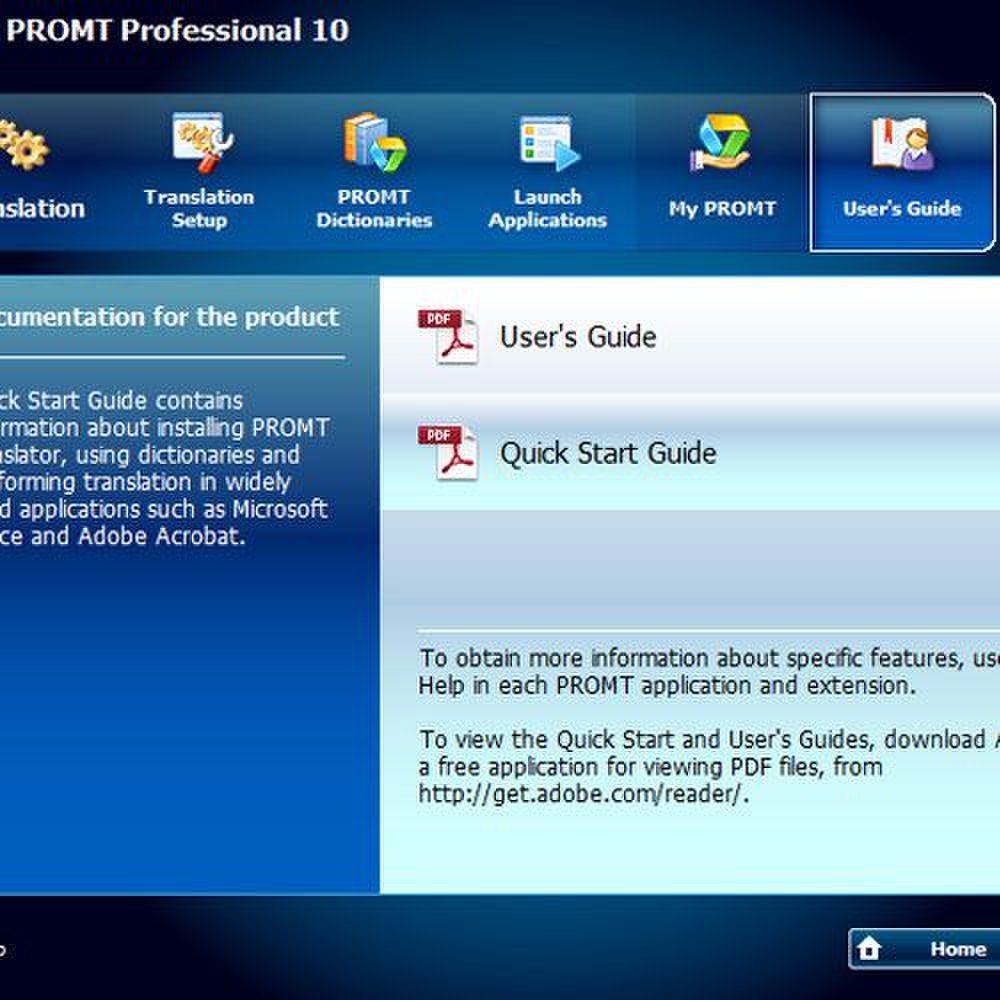 Promt Professional 10 image: A User's and Quick Start Guide are built into the application and can be accessed at any time.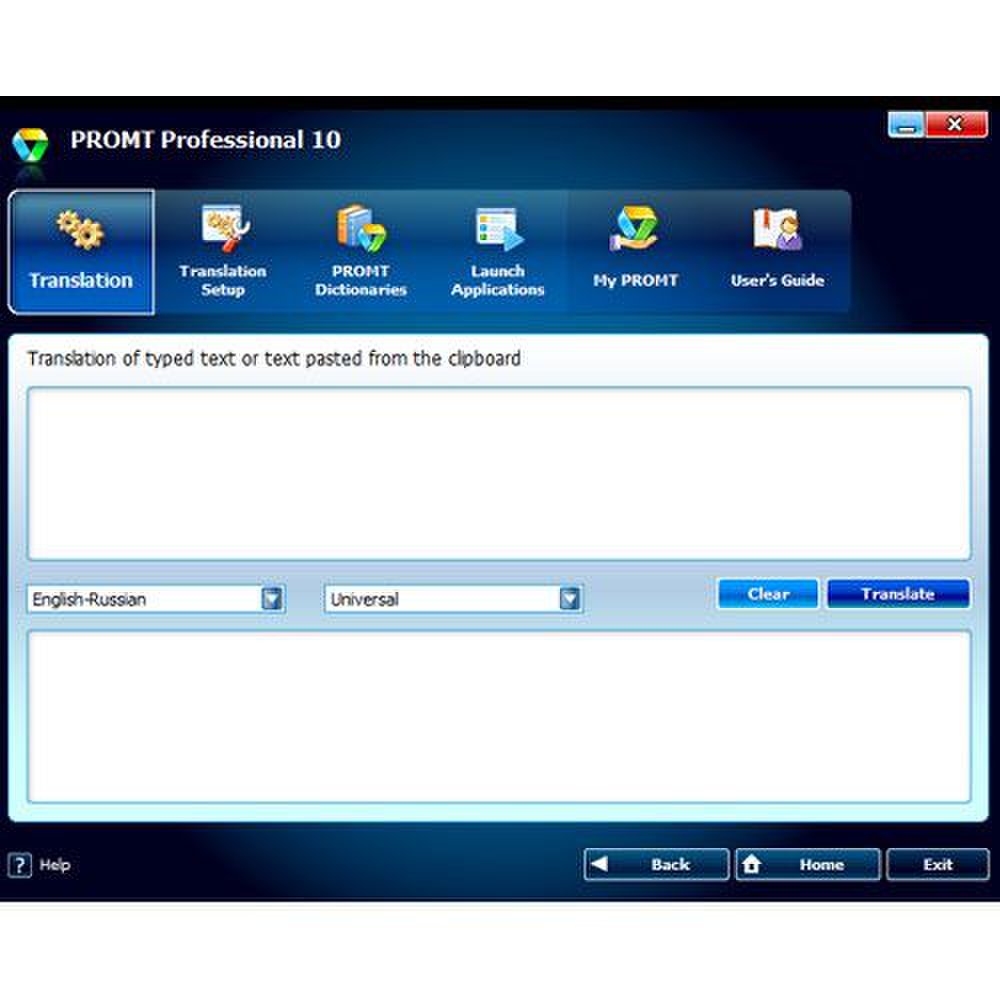 Promt Professional 10 image: You can cut and paste words or phrases into a special editor.
Promt Professional 10 image: You can translate entire emails or select a few sentences to have a translation hover above your text.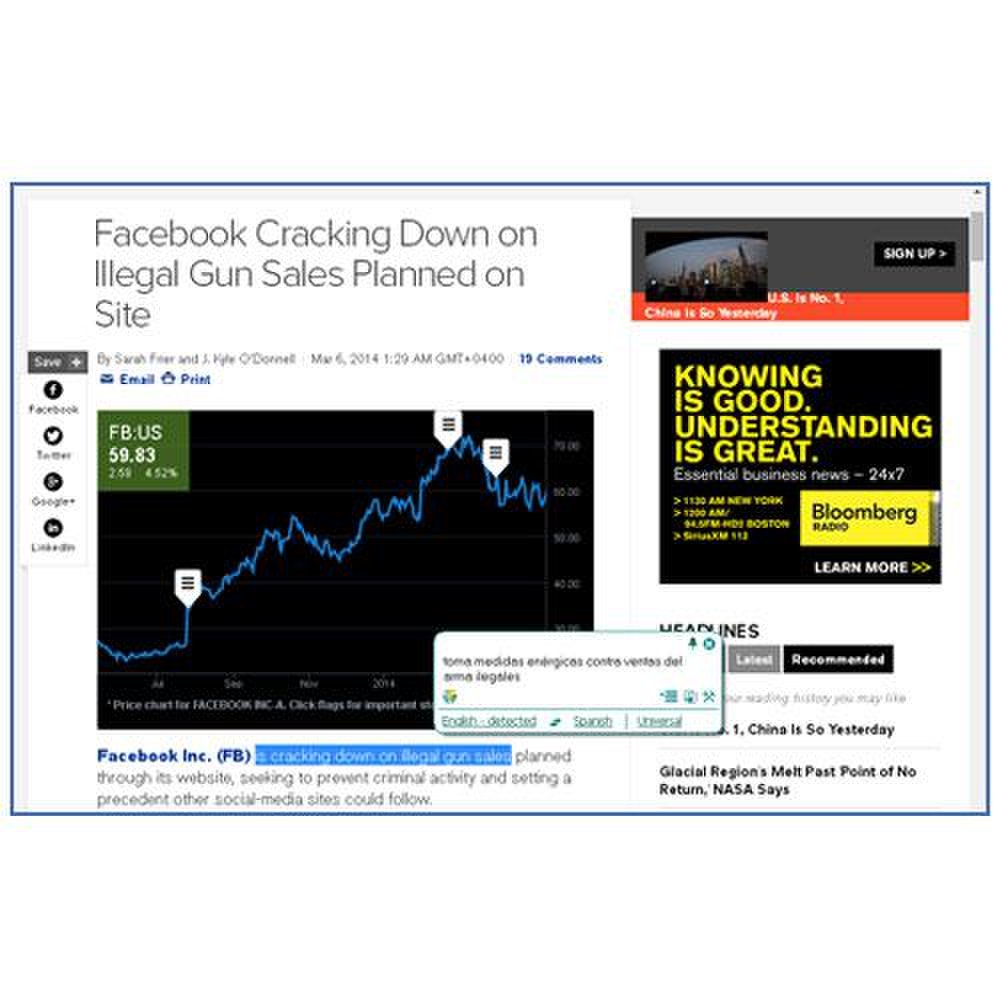 Promt Professional 10 image: You can translate entire sites or select a phrase or two to have the translation appear in a box above your text.
Promt offers several language translation programs with versions that cover up to 16 languages. This review is based on the Promt Professional 10 English Multilingual version, which translates back and forth between English and Russian, German, Spanish, Portuguese, French and Italian. Promt's translation software is rich in functionality and supports many file formats. We chose the Promt Professional 10 software as our Bronze Award winner for its ease of use, variety of supported file formats and ability to translate entire documents from any Microsoft Suite application.
The long list of file formats that language translation software Promt Professional 10 supports include all the common formats that business need, like PDF, DOC, DOCX, RTF, XLS, XLSX, PPT, PPTX, XML, MSG, and HTML files. Microsoft Suite use is always high in the business arena and Promt Professional 10 is particularly good at handling the Microsoft Suite file formats. You prepare your Word, PowerPoint or Excel document in English, open it up through your Promt application, press translate and receive your foreign language version. Accessing and translating webpages using this software is just as easy. You simply enter the URL and the language you need and select your preferred browser from a drop down menu. Your browser then brings up your selected page in the language you requested. One of the only things missing from Promt Professional 10's long list of supported formats is Mac capability. A specifically Macintosh version of this software is not available.
Promt Professional 10 came out ahead as one of our best translation software programs, in part for its wealth of features. Easy translation of batch files makes conversion of entire file folders a speedy task compared to opening file folders one by one. And for cleaner and more appropriate translations from the very beginning, Promt Professional 10 has an automatic language checker that ensures your original text is correct before translation is attempted.
This service also has specialized dictionaries that can be selected by topic. This feature is far more important than it sounds. If you are translating a cookbook, the word "burner" may have a different connotation than if you use the term while you are reviewing a chemistry paper. You can select the dictionary that best represents the area you are working in and the program understands what your intentions are with far more precision than if your translation approach is more general.
Another feature that saves you time and frustration is the ability to designate a word or phrase with a Do Not Translate command. If you are translating travel documents, for instance, you never want the Notre Dame part of Notre Dame Cathédrale to be translated. Once you apply the Do Not Translate command to a phrase in the Promt Professional 10, it is remembered and is always left in its original form.
Several of our lower-ranked software versions charge you separately for every language pair, but Promt Professional 10 provides several multilingual packages. Sixteen languages are available in total for translation to and from English. They include Arabic, Bulgarian, Chinese, French, German, Italian, Japanese, Kazakh, Latvian, Polish, Portuguese, Russian, Spanish, Turkish and Ukrainian. The languages inside the English Multilingual version we chose to review are English to Russian, German, Spanish, Portuguese, French and Italian. If you only need a single language pair that goes back and forth from English, you can purchase French, Russian, German or Spanish for about half the price of the multilingual product. And if English is not your base language, a far higher number of languages pairs that focus on Russian as the standard language are available in other versions.
Promt's website provides many support options, including an online form, email and phone. In addition, the site offers helpful FAQ pages and white papers. During our testing of this software, we found it fast and easy to use. Translating Microsoft Suite documents, emails, reports and presentations was especially simple.
Promt Professional 10 English Multilingual is an easy-to-use and fast application. Impressive support for Microsoft Suite applications, rich functionality for webpage translation and a myriad of economical language combinations makes Promt Professional 10 English Multilingual one of the best translation software options around.

Ready to choose your The Translation Software and Services for 2019? Here's a breakdown of our complete coverage:

Business.com Editorial Staff
The purpose of our community is to connect small business owners with experienced industry experts who can address their questions, offer direction, and share best practices. We are always looking for fresh perspectives to join our contributor program. If you're an expert working in your field – whether as an employee, entrepreneur, or consultant – we'd love to help you share your voice with our readers and the Business.com community. We work hard to only publish high-quality and relevant content to our small business audience. To help us ensure you are the right fit, we ask that you take the time to complete a short application: https://www.business.com/contributor/apply/ We can't wait to hear what you have to say!