Quartix Review

Matt D'Angelo
business.com Contributing Writer
Updated Feb 08, 2019
Quartix is a reputable telematics company that provides small businesses with reliable fleet tracking and data analytics services. It has some of the best reporting features of any company we reviewed. You can view metrics in real time and schedule fleetwide reports on a regular basis. It also has driver IDs, so you can manage data from a driver perspective as well as a vehicle perspective.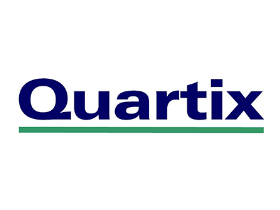 Quartix
The Verdict
Quartix offers real-time reporting and metrics as well as several scheduled reports you can run on your fleet. It is our pick for the GPS fleet tracking service with the best reporting features.
To view all our recommendations for GPS fleet tracking software, visit our best picks page.
The company has good online reviews, but it earned a C+ rating from the Better Business Bureau. (We couldn't find reviews on Facebook or Google). It provides good hardware and software options, and offers live chat, phone and email support. For these reasons, Quartix is our pick for the GPs fleet tracking services with the best reporting features.
Pricing and Contract
Quartix is one of the few companies we reviewed that's transparent about its pricing and contract structure, which you can find on its website. The company's deals start with year-long contracts. There's an option for longer contracts, which likely go up to at least three years. One to three-year contracts are common in this industry.
You can choose among three plans: Info Point, Info Plus, and Info Plus & Driver ID. All have varying features and price points. Info Point is the least expensive, costing $14.90 per month. It offers basic features and an update frequency of 2 minutes. It lacks geofencing, driving-style reports and IFTA mileage.
Info Plus, the next plan, features refresh times of one minute and includes all the features Info Point lacks. Info Plus plans cost $18.90 per month.
The most expensive plan, Info Plus & Driver ID, is $22.90 per month. It includes all the features of Info Plus and adds Driver ID features. At the time of writing this review, Quartix was waving hardware fees for its customers. This may still be the case, but it's important to ask Quartix sales representatives if there are additional hardware or installations fees.
Quartix doesn't have a vehicle minimum requirement for its services, so you'll be able to partner with Quartix regardless of how big your fleet is. The refresh time on Quartix's software varies between one and two minutes, depending on which plan you sign up for. In terms of compliance, Quartix supports all your basic requirements for ELDs and IFTA. Quartix also has a YouTube channel, so you can watch videos about the company's product offering and software.
Here's more about Quartix.
Features and Services
Hardware and Installation: At the time of this review's writing, Quartix was providing free hardware with its plans. It's not clear if this hardware is OBD II port devices or more advanced hardware that requires more complex installation. This is something you should ask the Quartix sales team about before signing up.
Safety: Quartix provides a standard set of safety features, with driver assessments and alerts for speeding, harsh acceleration, and harsh braking. You can view collected data on a defined timespan to better understand how drivers compare in relation to one another. This data provides you with specific feedback that is ideal for providing incentives to good drivers while providing coaching points for your fleet's other drivers. You can also use Quartix's features to better manage fuel and vehicle efficiency. Quartix monitors vehicle maintenance as well, ensuring you never miss scheduled tune-ups. You can read more about Quartix's safety features here.
Fuel Performance: Quartix provides standard features to better manage fuel efficiency. You can estimate fuel consumption and compare it to actual fuel claims. You can also better manage unauthorized fuel claims. While Quartix provides good fuel reporting, we didn't find a lot of details on its website regarding fuel cards to manage fuel purchasing. You can read more about Quartix's fuel features here.
Maintenance: This company provides extensive dashboards for managing vehicle maintenance and getting a quick view of your fleet's overall health. You can see when vehicles need inspections, services or even the insurance needs to be renewed. You can set reminders and track of vehicle milestones, like if a vehicle reaches a certain number of miles. It's also possible to view idling time, travel time and maximum speed per vehicle. Here's more about those features.
Alerts: Quartix offers a number of scheduled reports, including ones for mileage and gas usage, maximum speeds, driver shift times, and route mapping. You can also schedule reports and alerts on driver performance. One great feature Quartix offers is the ability to view metrics in real time – you can see the percentage of vehicles in use, real-time status and the number of vehicles away from their overnight location. You can also set real-time alerts to receive important information immediately.
Customer reviews: Quartix only scored a C+ with the Better Business Bureau and isn't an accredited business. The company has good reviews on other review websites, so keep this discrepancy in mind as you search for the right telematics service for your business.
Pros and Cons
Pro

Quartix is a transparent company. You can find its pricing and learn more about its features on the company's website.
Its reporting features are among the best of the services we evaluated.

Con

Quartix doesn't have a good reputation with the Better Business Bureau.
Ease of Use
Quartix's software works on mobile as well as desktop, so you can tune in to your fleet's whereabouts wherever you are. The dashboard provides a good fleet overview. You can view vehicle location as well as daily vehicle logs and driver timesheets. Overall, the software is intuitive, if not as sleek as some of our other best picks. It has a 2-minute refresh time, which you can upgrade to one minute depending on your plan. You can also view traffic data – the GPS engine is backed by Google Maps. You can't, unfortunately, view weather data as well. You can create geofences to get alerts when a vehicle enters or leaves an area.  
Editor's Note: Looking for a GPS fleet tracking system? Click the Compare Quotes button below to have our sister site Buyer Zone connect you with vendors that can help.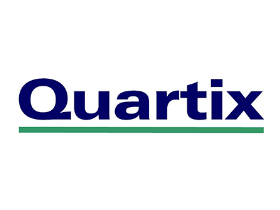 Quartix
The Verdict
Quartix offers real-time reporting and metrics as well as several scheduled reports you can run on your fleet. It is our pick for the GPS fleet tracking service with the best reporting features.

Matt D'Angelo
business.com Contributing Writer
I've worked for newspapers, magazines and various online platforms as both a writer and copy editor. Currently, I am a freelance writer living in NYC. I cover various small business topics, including technology, financing and marketing on business.com and Business News Daily.