Quench Review
Quench provides businesses with bottle-less water coolers, which are an eco-conscious option in line with the current water delivery trends. Instead of delivering hundreds or thousands of plastic bottles to your business every year, Quench provides machines that offer water without the use of a bottle, making the service one of the most environmentally friendly on the market. The company earns our pick for the most environmentally friendly water delivery service because its models are reliable, the bottle-less coolers reduce plastic waste, and the customer support is solid. Overall, Quench is a quality company for an office's water delivery needs.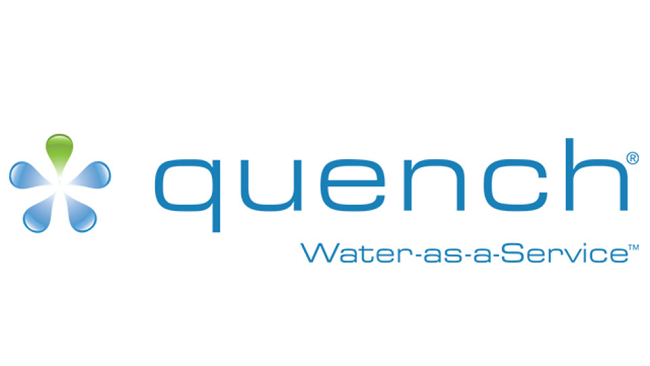 Quench
The Verdict
Thanks to its bottle-less water dispensers, Quench earns our pick for the most environmentally friendly water delivery service on the market.
Quench's Bevi machine offers flavored sparkling and still water, and while the model is a little pricier than other options, it's a great solution for small and midsize businesses looking for extra flair in their water choices. The machine provides flavored and sparkling water, which can be a nice perk for employees or customers. Each of these dispensers holds four flavors of water, which you can choose from over 14 flavors, such as blackberry lime, coconut and watermelon. On the touchscreen, you can choose your flavor (or just regular water), whether it's still or sparkling, and whether it's unsweetened or lightly sweetened.
The Bevi costs $299 a month for a 36-month term. The machine's installation costs $500, and CO2, which is used to create sparkling water, costs $30 initially and $70 for refills. For a 50-person business with average sparkling water consumption, the CO2 should last a few months before you need a refill, according to Quench. This smart water cooler does need internet access to monitor your CO2 levels. If your office doesn't have internet access, Quench can install OptConnect for $20 per month.
The $500 installation fee covers setup for the software and installation of the CO2 and the four flavors. Flavor refills cost $90 each. According to a conversation we had with the Quench team, a 50-employee business generally needs one flavor refill per month.
Quench also offers the Q7, which is a top water cooler option for small businesses. The machine costs $45 a month for a 36-month term, with a $49 installation. Annual filter changes and unscheduled maintenance are included in the flat monthly rate of $45. For the machine to work, there needs to be a water source within 200 feet and an electrical source within 6 feet.
In terms of pricing, a small business will likely prefer the Q7 to the Bevi. It doesn't offer sparkling water or assorted flavors, but the model is affordable, provides both hot and cold water, and doesn't require plastic bottles.
Quench recently unveiled its newest flavored water machine – the Elkay Smartwell. The new beverage system allows you to create healthy, flavored water without disposable bottles or cans. With its touchscreen interface, the Elkay Smartwell allows various combinations of fruit flavors and vitamin and electrolyte enhancements, with still or sparkling filtered water.
Quench separates itself from competitors by offering small machines that don't require individual bottle delivery. This helps Quench remain an environmentally friendly option while providing businesses with quality water options.
Quench also offers quality customer support. The company doesn't post much of its pricing online, which can make the decision process more difficult; fortunately, in our experience, the online customer service representatives respond quickly and thoroughly with pricing and product information. It's not so easy to reach the customer service team by phone, though.
Image Credit: LightFieldStudios / Getty Images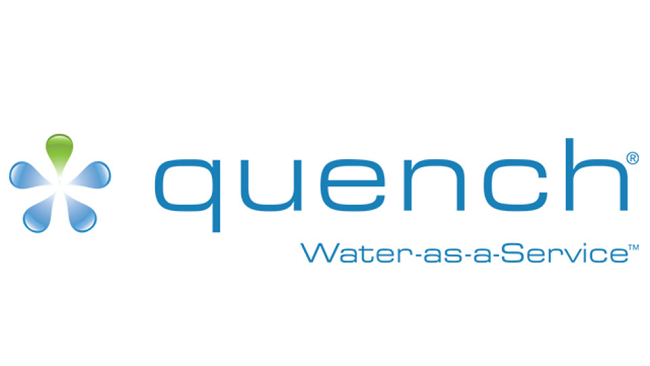 Quench
The Verdict
Thanks to its bottle-less water dispensers, Quench earns our pick for the most environmentally friendly water delivery service on the market.

Joshua Stowers
business.com Staff
Joshua Stowers is a business.com and Business News Daily writer who knows firsthand the ups and downs of running a small business. An entrepreneur himself, Joshua founded the fashion and art publication Elusive Magazine. He writes about the strategic operations entrepreneurs need to launch and grow their small businesses. Joshua writes about choosing the choosing and building business legal structures, implementing human-resources services, and recruiting and managing talent.