Radware Review
By Business.com Editorial Staff
Last Modified: December 18, 2017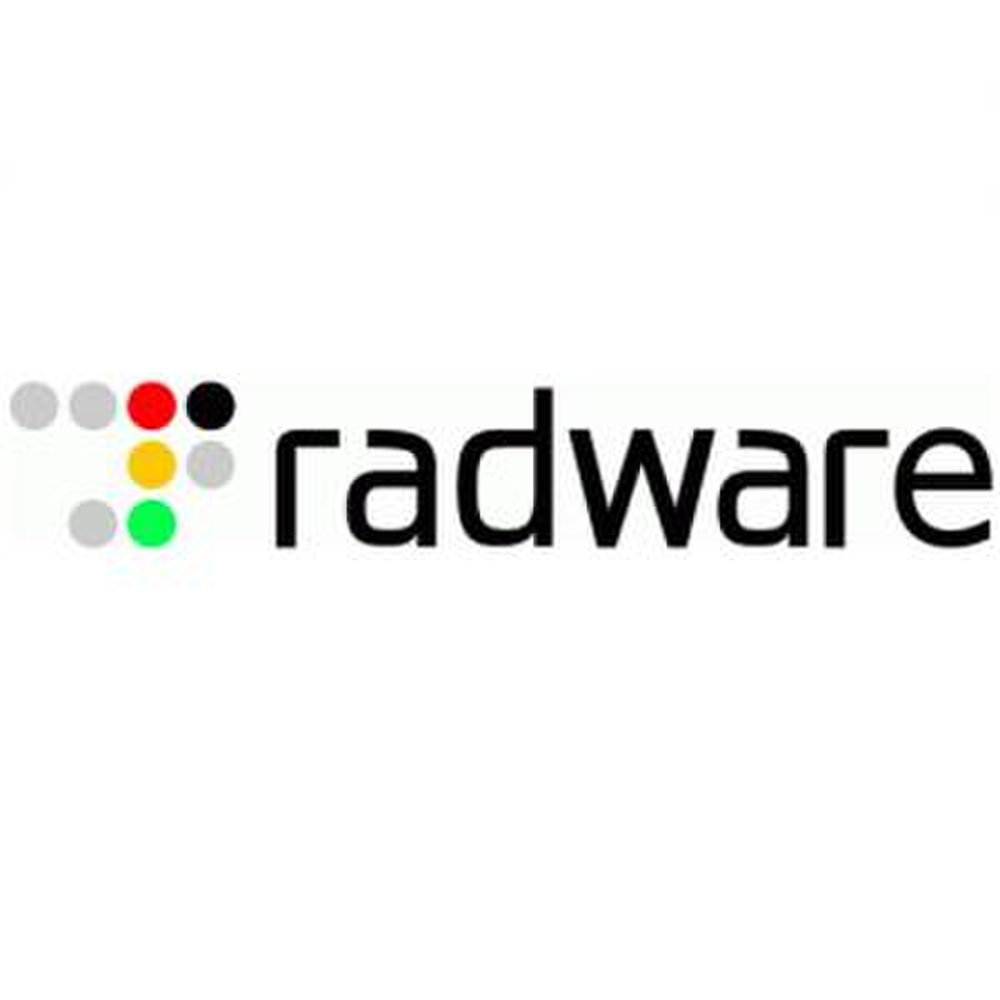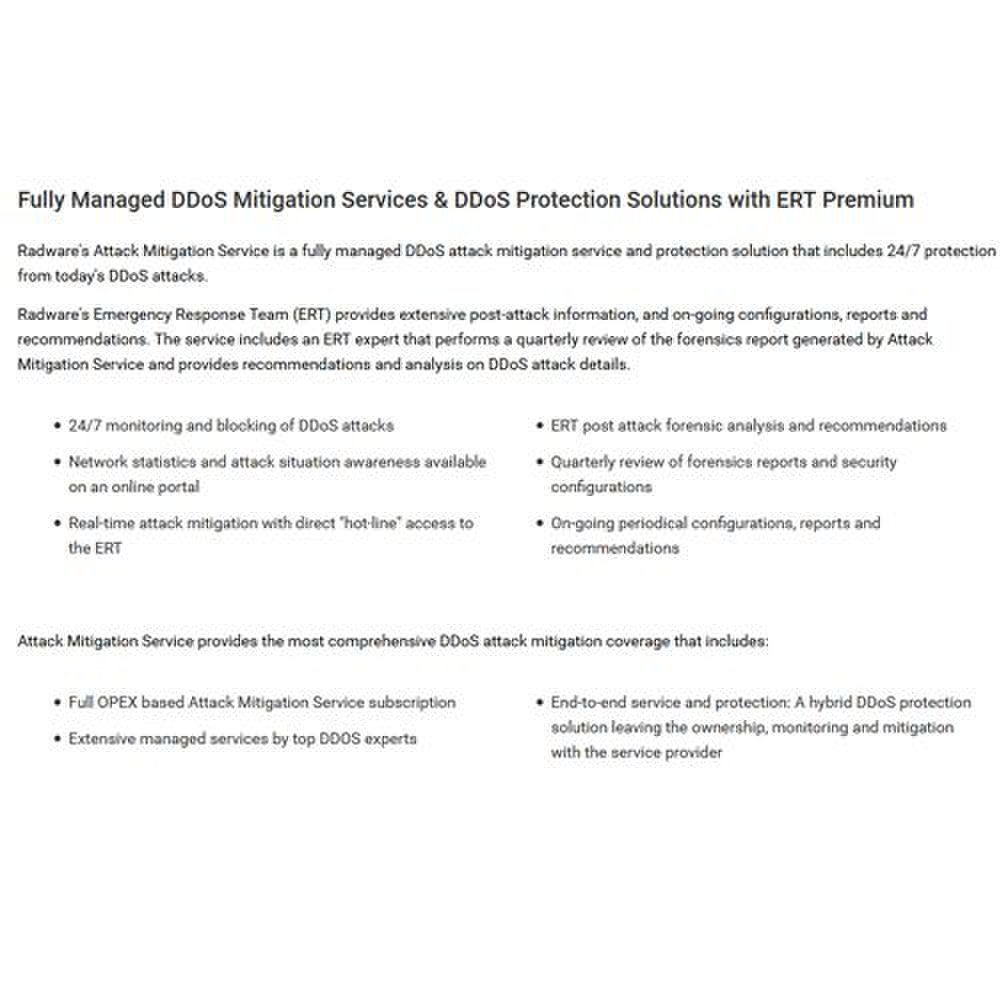 Radware image: This chart describes some of the ways the mitigation service protects you from attacks.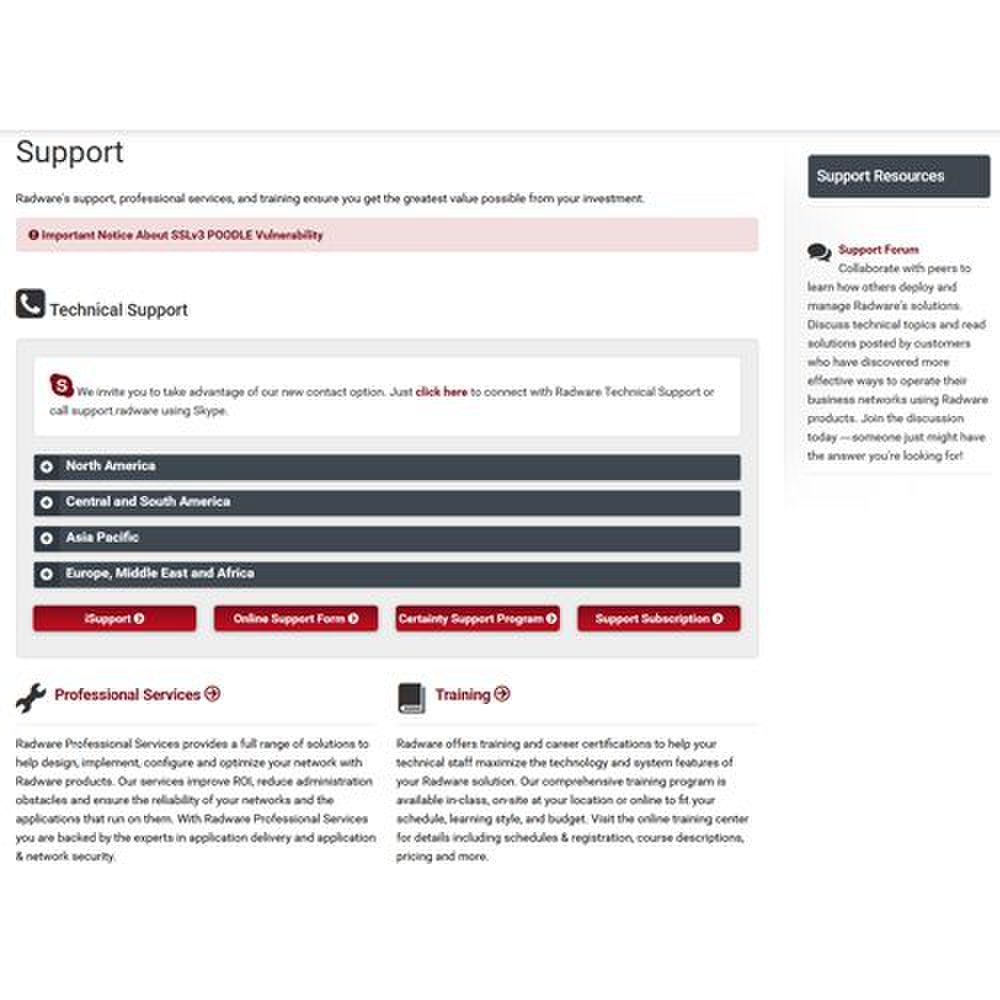 Radware image: You can reach Radware support at any time or day of the week.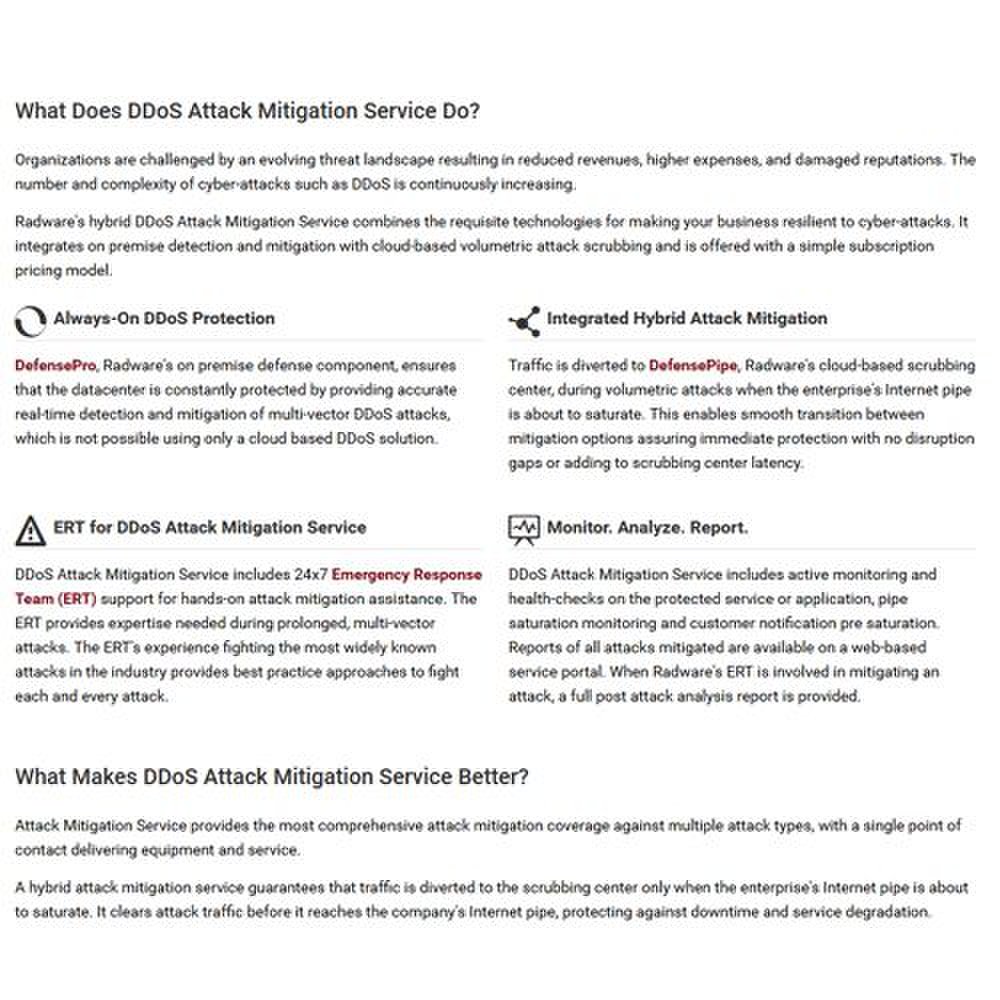 Radware image: This chart displays the different ways that Radware protects you from DDoS attacks.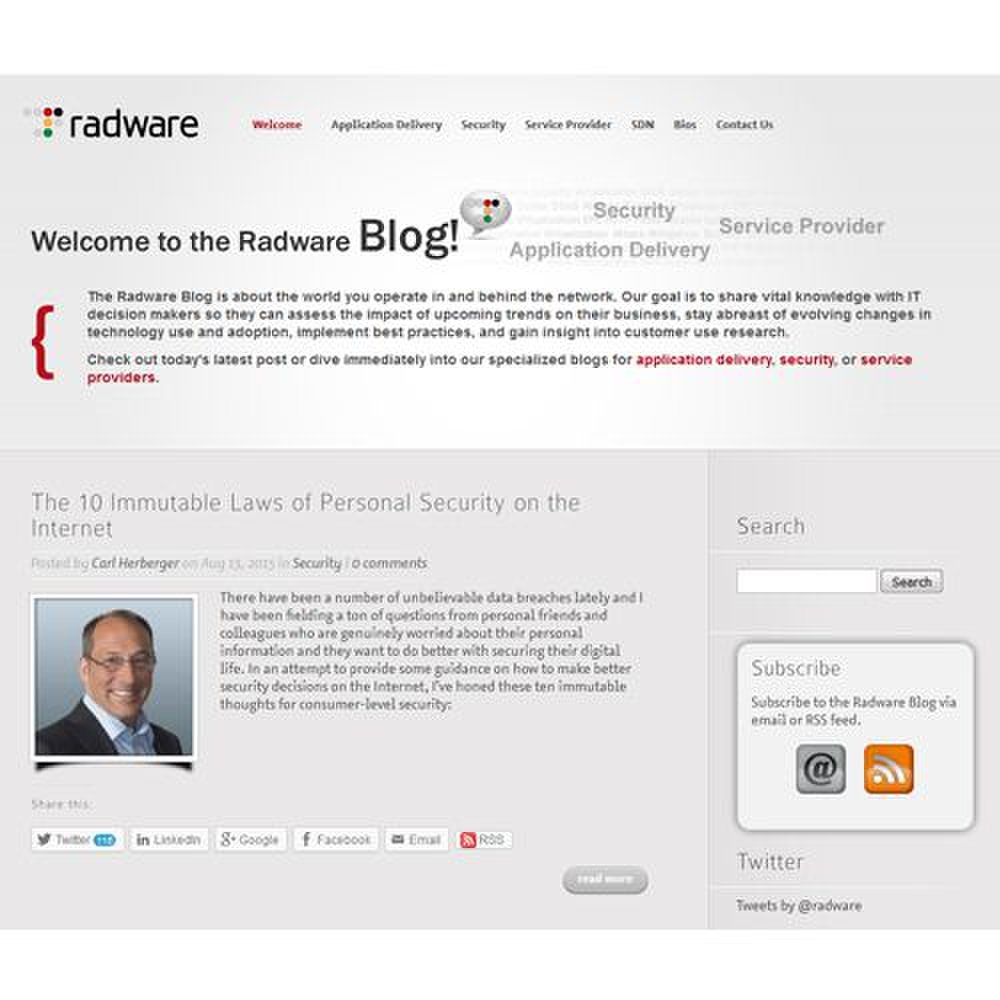 Radware image: The company blog offers a variety of articles about DDoS attacks and the various tools that are being used to protect you on both a consumer and business level.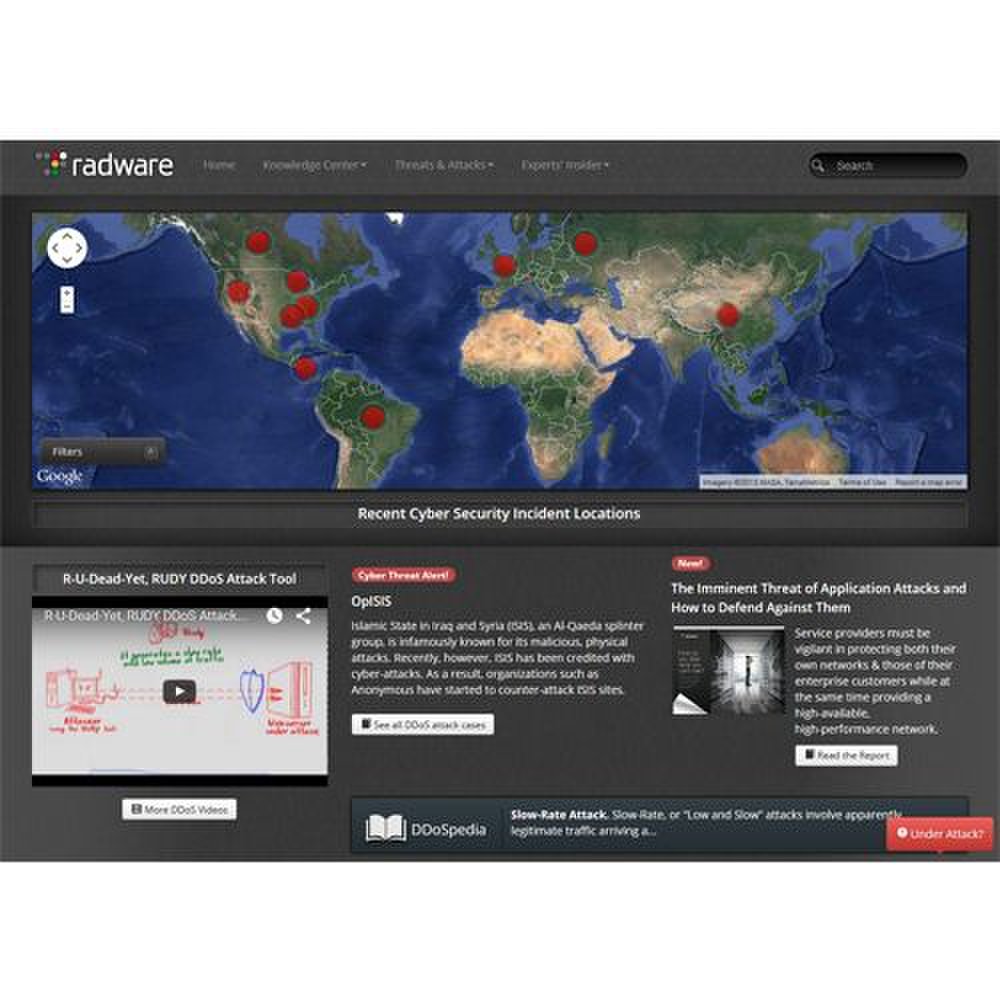 Radware image: This map shows the various places across the world where security incidents have happened.
Editor's Note: Radware has informed Business.com that they offer additional features and services, including BGP, DNS, web proxy, deep packet inspection, real-time monitoring, unlimited mitigation and more. We will evaluate, rank and review these features when we next update the DDoS Protection Services site.
The Radware Attack Mitigation Service offers a pure cloud solution, an on-premises DDoS protection solution and a hybrid solution with both on-premises and cloud-based mitigation techniques. The service uses patented and integrated technologies, including DefensePro, an onsite defense component and DefensePipe, the company's cloud-based scrubbing center. By combining these mitigation technologies, Radware helps your business prepare for a potential DDoS attack, including volumetric, application layer and protocol attacks.

Radware
DDoS Protection Services
The Verdict
Unlike several other DDoS services that require you to pay for network capacity you may not need, Radware allows you to customize the capacity you need to protect your organization.
Compare Quotes ▶
Once installation is in place, the hybrid model can divert traffic to DefensePipe, Radware's scrubbing center, and clear it before it reaches company infrastructure. This approach protects you against downtime and service degradation.
One unique feature of this service is that Radware offers "pay-as-you-grow" scalability so that you only pay for the network capacity you need. Because it offers customized network capacity based on the scale of your own network, the service does not disclose its network and scrubbing capacity.
Radware uses a variety of detection and protection tools it has at its disposal, including intrusion prevention systems in place, denial-of-service protection, network behavioral analysis, IP reputation tools and a web application firewall. While several of these are available on the cloud, DefensePro, the on-site component, provides real-time detection and mitigation.
The service offers flexible deployment options. You can select on-premises, cloud or hybrid protection, depending on the type of DDoS protection you need. The service offers both always-on and on-demand service options. With these options, you can customize a mitigation strategy to fit your company's IT infrastructure and decide whether you want it managed in the cloud or on-site.
You can keep up to date on your site with access to an online portal where you can find real-time monitoring reports as well as any past reports of mitigated attacks. Each time there is an attack that requires Radware's emergency response team, you receive a full post-attack analysis report. This report is available 24 hours a day, seven days a week. In addition, an expert performs quarterly reviews of forensic reports and security configurations, providing recommendations and analysis of the attack details.
With constant monitoring and customer service, you can contact Radware anytime via telephone or email, but live chat support is not available. The service offers a dedicated support manager. The service's website hosts a strong support page with a knowledgebase full of helpful resources.
With DDoS attacks so prevalent, a mitigation service is necessary to protect online services. Radware's Attack Mitigation Service deploys on-premises protection as well as cloud-based defense techniques. By doing so, the service offers a comprehensive approach that protects you from a variety of sophisticated DDoS attacks.

Radware
DDoS Protection Services
The Verdict
Unlike several other DDoS services that require you to pay for network capacity you may not need, Radware allows you to customize the capacity you need to protect your organization.
Compare Quotes ▶
Ready to choose your DDoS Protection Services? Here's a breakdown of our complete coverage:
Business.com Editorial Staff
The purpose of our community is to connect small business owners with experienced industry experts who can address their questions, offer direction, and share best practices. We are always looking for fresh perspectives to join our contributor program. If you're an expert working in your field – whether as an employee, entrepreneur, or consultant – we'd love to help you share your voice with our readers and the Business.com community. We work hard to only publish high-quality and relevant content to our small business audience. To help us ensure you are the right fit, we ask that you take the time to complete a short application: https://www.business.com/contributor/apply/ We can't wait to hear what you have to say!