ReadyTalk Meeting Plan Review
ReadyTalk offers audio and web conferencing services that span the globe. Its interface offers many features for a smooth web conferencing experience, and its security exceeds the industry's standard. Further, its toll-free options work well for international web conferencing.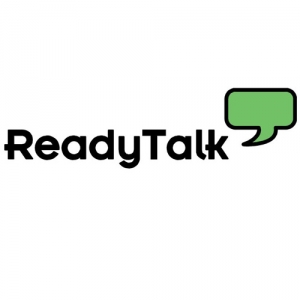 ReadyTalk Meeting Plan
The Verdict
ReadyTalk provides an easy-to-use and well-featured web conferencing service for local and international businesses of any size.
This online-conference service only requires the host to install a one-time download, and participants can join a meeting without downloading any applications. ReadyTalk can support meetings throughout the world, with international toll-free numbers and rates in over 100 countries and local toll numbers in more than 75 countries. VoIP is also an option for calling in via the computer.
This service requires that attendees enter a seven-digit access code, which is sent out with the meeting invitation. While this feature limits who can join your meeting and strengthens the platforms security, it can adversely affect the user experience.
With ReadyTalk, there is no need have an additional conference calling service. In addition to having meeting participants connect via their computers, ReadyTalk allows participants the option to call in to every meeting. This allows you to turn any online meeting into a conference call. It also opens up your meeting to those who won't be in front of their computer or tablet when the conference is scheduled for. When scheduling a meeting, participants are provided with a link to connect online, as well as phone number to connect via a telephone. Once in the meeting, those on the phone can participate just as someone who is connected with their computer can.
As a presenter, you can customize and prepare your meeting well before it takes place and even run through it with a ReadyTalk representative. If you are holding a large web meeting and are worried about technical hiccups, you can schedule remote support to stay with you through the entire meeting for an additional fee.
The interface is a little more complex than some of our top-rated web conferencing services but is still intuitive. You can load a presentation into the room, and it lets you change slides from the presentation screen. This particular feature adds a line of slides to the bottom of the screen, which allows you to preview each slide before projecting it to the audience.
This webinar software does not allow for breakout rooms in the interface, which would let you create meetings-within-meetings for collaboration within smaller groups. While this feature helps with collaboration, you can create multiple web conferences scheduled for the same time and use them in a similar way.
At any time, the host can give controls to a participant and have him or her lead the discussion. Guests can ask questions by clicking on the raise-hand icon. Only the moderator (usually the host) can see the hands-raised notification on the participant list. At that point, it's up to the host to answer the question or to have a co-presenter respond via private chat.
You can access your conference from mobile devices and computers. This service has 256-bit AES encryption, which goes beyond the industry standard.
The help and support features include the usual FAQs and video tutorials as well as 24/7 phone support and live chat. You can call tech support right from the software and have a private or conference chat with the representative. Chat is available during ReadyTalk business hours.
ReadyTalk has a good balance of video, audio and interactivity features. Its toll-free and local toll numbers across the globe make it especially useful for international web conferencing. However, the online meeting software lacks several web platform tools that limit its capabilities for both presenters and attendees.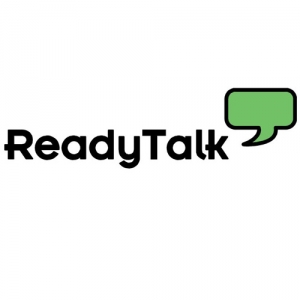 ReadyTalk Meeting Plan
The Verdict
ReadyTalk provides an easy-to-use and well-featured web conferencing service for local and international businesses of any size.

business.com editorial staff
business.com Member
The purpose of our community is to connect small business owners with experienced industry experts who can address their questions, offer direction, and share best practices.