Rent Manager Review
By Business.com Editorial Staff
Last Modified: December 18, 2017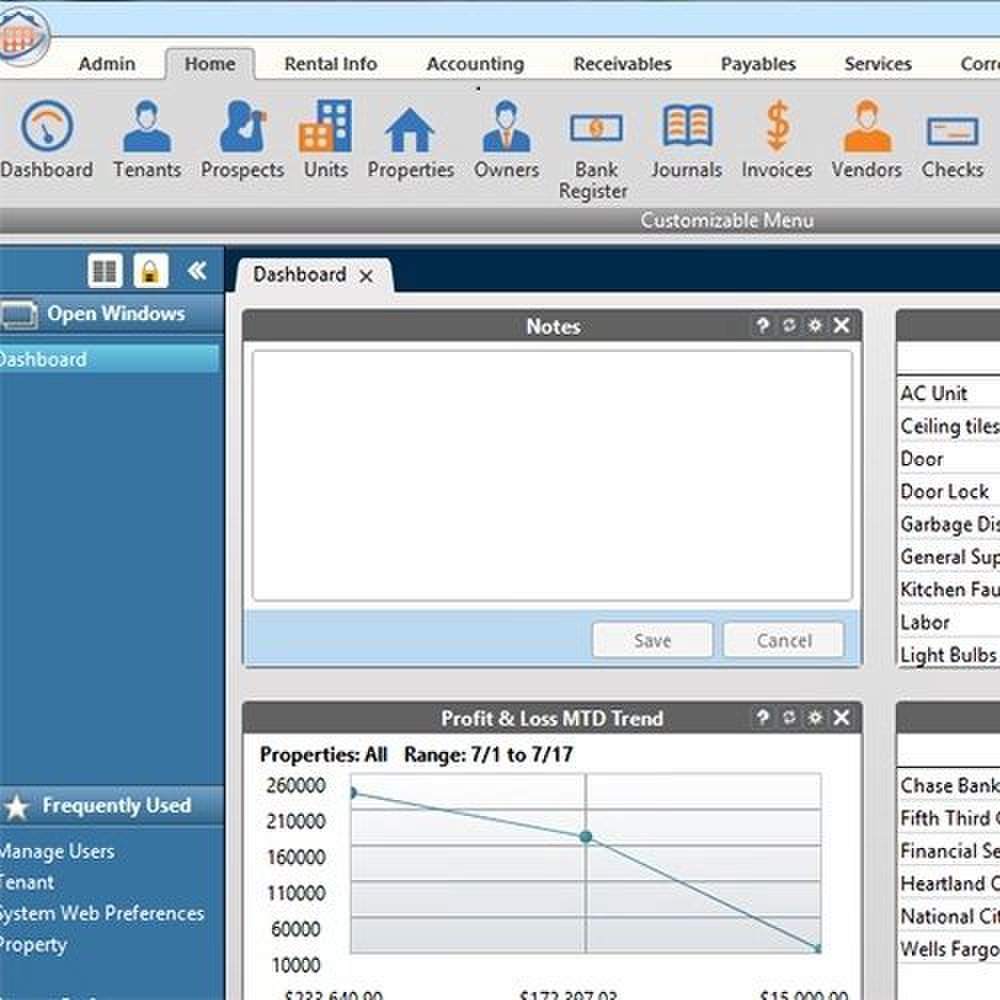 Rent Manager is designed to help property managers stay on top of every detail with their properties. On the application's dashboard, you can customize the information you want to include, such as financial information, vacancies, inventory levels, etc.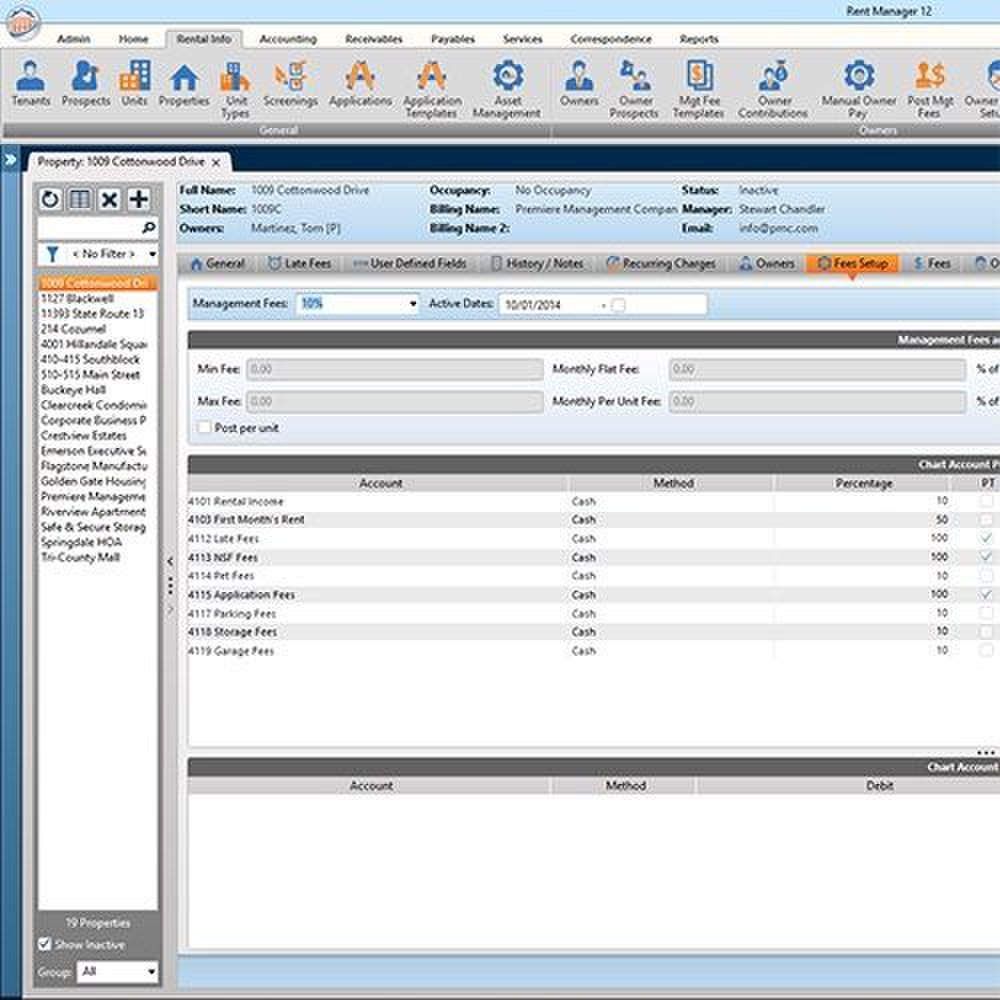 When inputting the management fee structure, you can choose Rent Manager's default management fees, or you can specify your own fee structure.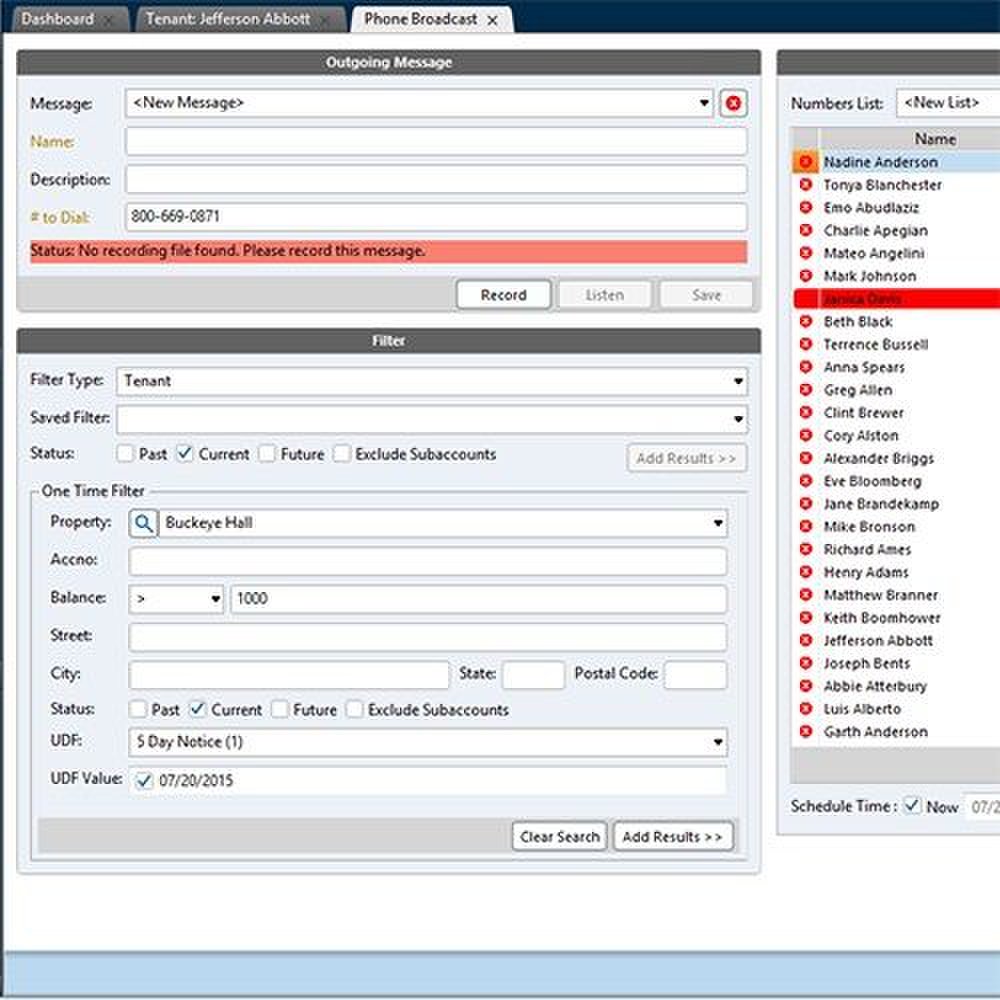 With Rent Manager's Phone Broadcast feature, you can transmit a recorded message or text to tenants, owners, employees and other groups.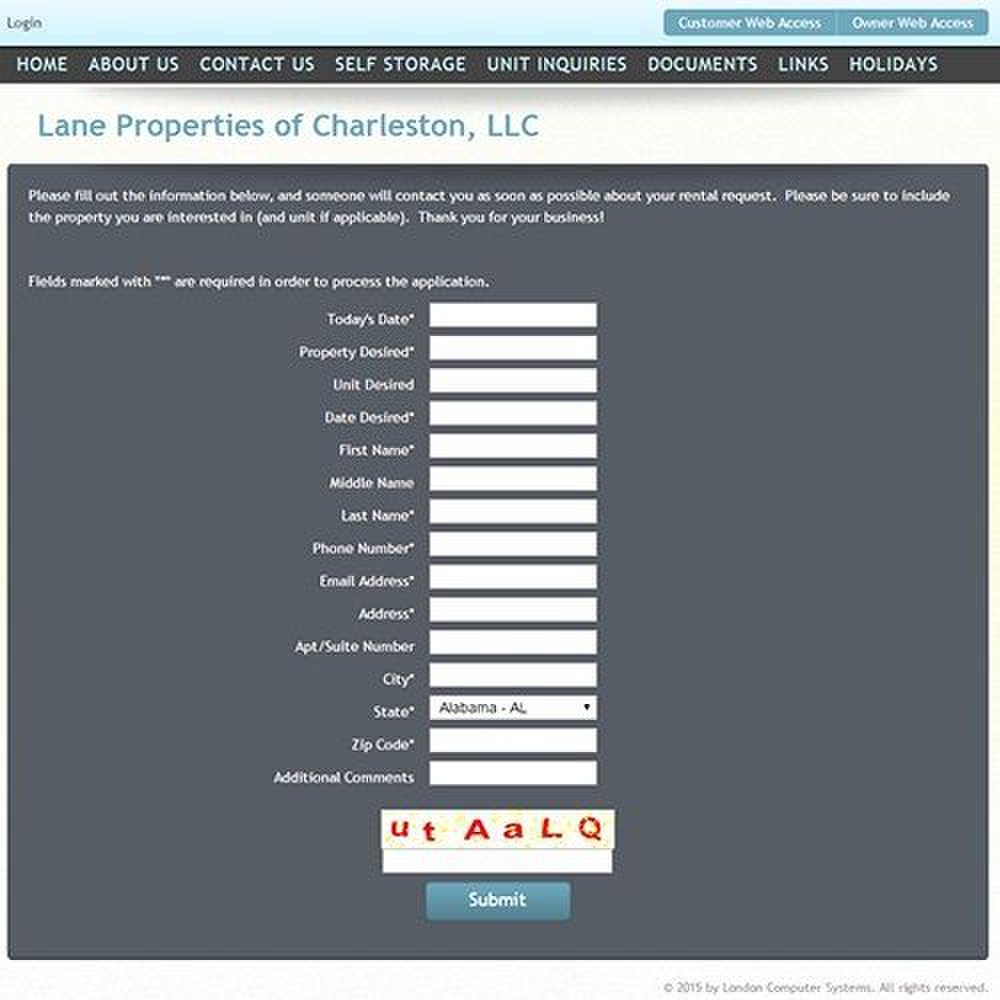 Rent Manager's online application feature allows property managers to integrate an electronic application, which prospective tenants can fill out and submit via your website.
Rent Manager, from London Computer Systems Inc., is among the best property management software solutions for fee-based managers with thousands of properties to manage. It isn't as easy to use as other online property management software, but it becomes easier to use once you get used to it.
This property management software supports multiple levels of user access and tracks modifications by individual user. Owners have web access to their accounts in the system. You can create many different types of reports and process the reports in batches to multiple owners.

Rent Manager
Best Property Management
The Verdict
Rent Manager is highly customizable, and it offers a powerful set of tools to help you input and access information quickly. It isn't as easy to use as other property management software, though.
Visit Site ▶
Tenants have web access in order to make online payments. Managers or owners have access to detailed customer information, delinquencies, lease information and late notices. A bird's-eye view feature shows aerial maps that display managed units. Customizable color codes reveal unit availability, occupancy and aged delinquencies. When using this property manager software, you can digitize your own maps or outsource the project to the vendor.
A built-in service manager allows for the creation, printing and tracking of one-time and recurring service tickets linked to tenants, units or properties. Service tickets support the billing of tenants for damages and allow you to create bills to pay vendors. Rent Manager tracks vacancies, notes and correspondence with vendors, vendor-insurance renewal dates and vendor credits.
Rent Manager supports a unique feature: a metered utilities module that receives utility meter input and calculates consumption by tenants. The module can receive utility information by manual input or it can receive data from handheld utility readers. It then bills the tenants and prints reports and statements.
At the heart of Rent Manager lies a robust integrated accounting system. It manages the books for multiple companies within one general ledger. It can memorize journal entries, calculate net operating income, provide an audit trail and track gross potential rent.
This property solution incorporates comprehensive methods for calculating commissions and fees due to property managers with multiple owner-clients. You also have fine levels of control over flat fees, per-unit fees and per-occupied fees. A letter writer and a project manager are also included. Rent Manager can pay owners via ePay.
Since it is designed for the needs of fee-based property managers as well as owners, Rent Manager operates on either a cash or accrual basis. This product includes more than 120 default accounting reports.
The interface of this online property management system is crisp, powerful and extremely customizable. A global search tool organizes information by type to enable rapid access to missing checks, tenant names and phone numbers. This online property management product can be customized to a great extent with user-defined fields and assignment of user buttons for the tool bar. You can change default system preferences according to user requirements.
Support includes training videos and free online webinars with different weekly topics. Fee-based customer training is available. You will receive prompt responses to your support inquiries. The online user forum is available to users and prospects. Forum participants can exchange information and communicate with product managers.
Rent Manager is an online property management product that incorporates a rich feature set that anticipates the requirements of the most demanding managers and owners, and is comparable to some of the higher-ranked programs in this category in that regard. Its marketing section isn't as sophisticated as others, and it may take a while to learn the system, but, overall, it's an easy-to-use system.

Rent Manager
Best Property Management
The Verdict
Rent Manager is highly customizable, and it offers a powerful set of tools to help you input and access information quickly. It isn't as easy to use as other property management software, though.
Visit Site ▶
Ready to choose your Best Property Management? Here's a breakdown of our complete coverage:
Business.com Editorial Staff
The purpose of our community is to connect small business owners with experienced industry experts who can address their questions, offer direction, and share best practices. We are always looking for fresh perspectives to join our contributor program. If you're an expert working in your field – whether as an employee, entrepreneur, or consultant – we'd love to help you share your voice with our readers and the Business.com community. We work hard to only publish high-quality and relevant content to our small business audience. To help us ensure you are the right fit, we ask that you take the time to complete a short application: https://www.business.com/contributor/apply/ We can't wait to hear what you have to say!