Replicon TimeAttend Review
By Chad Brooks
Last Modified: March 5, 2019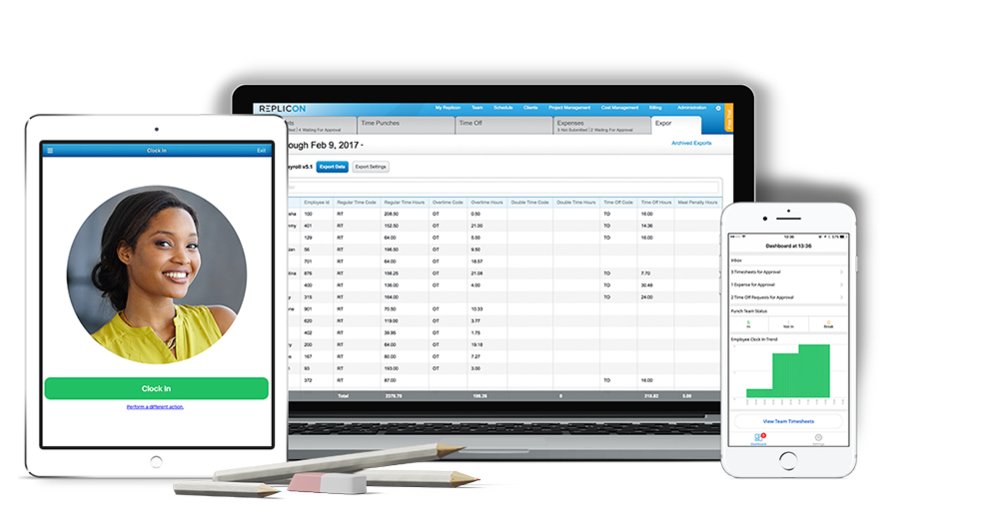 With TimeAttend, employees can manage their time via computers, smartphones and tablets.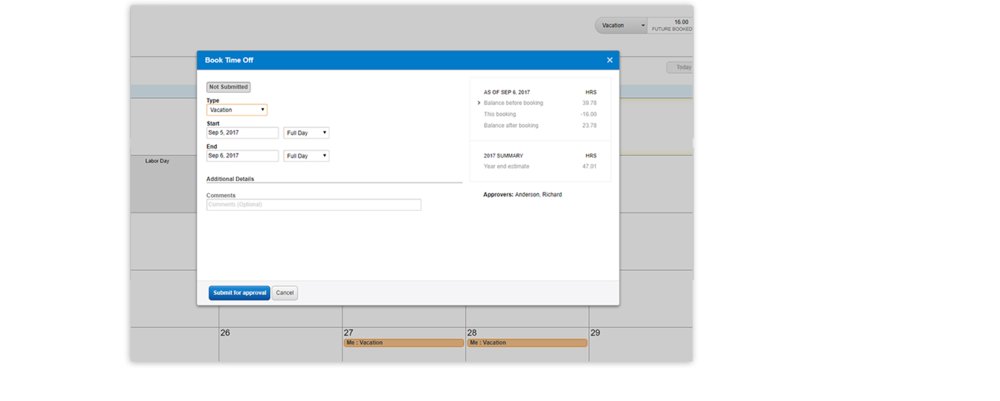 TimeAttend has full paid-time-off management. It keeps track of accruals and allows employees to ask for time off and managers to approve or reject those requests.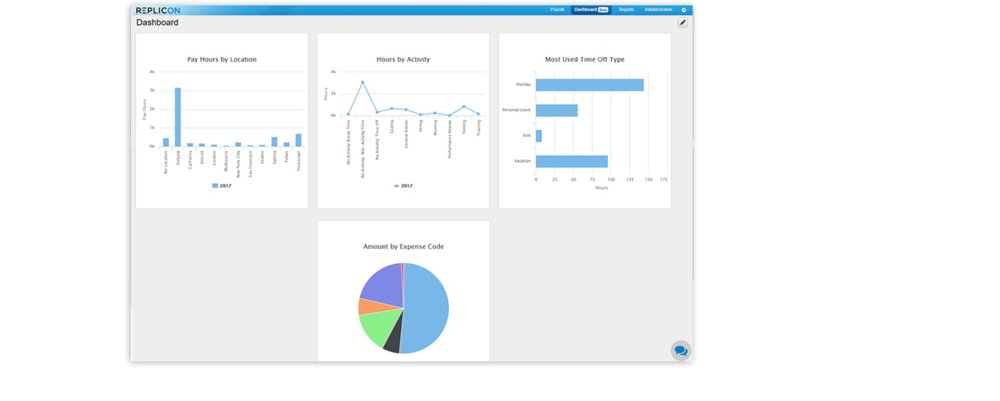 TimeAttend offers a range of payroll, attendance and summary reports that can be configured and filtered any way you like.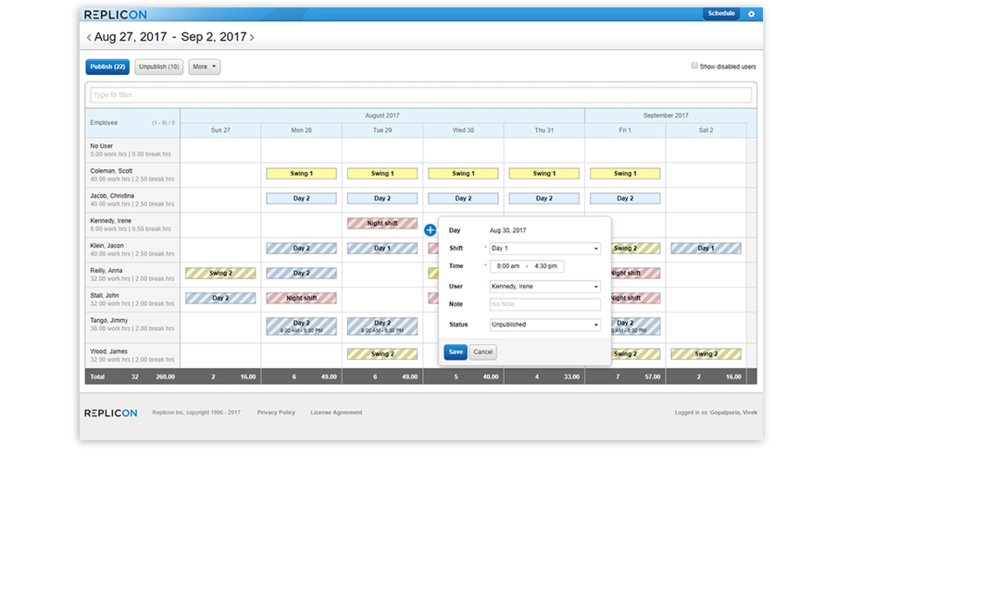 TimeAttend has full scheduling capabilities that allow employers to create schedules, add shifts, see a summary of the hours each employee worked and the shifts they were assigned to.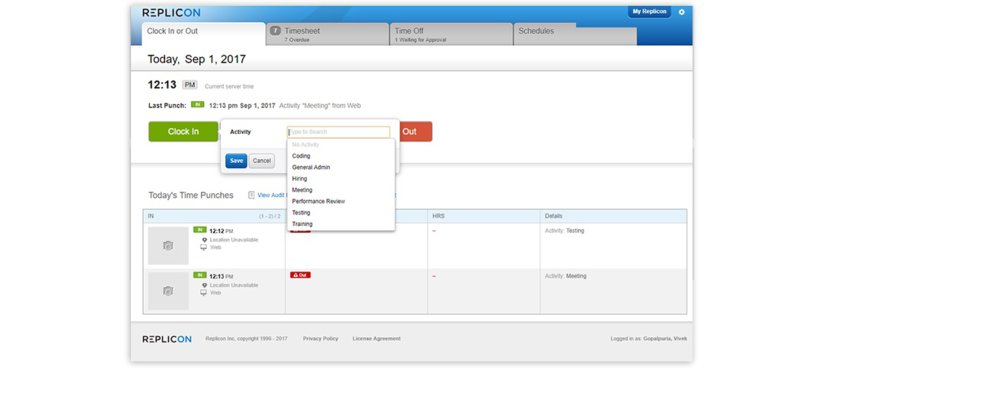 TimeAttend's digital timesheet makes it simple to track how long employees work each day and week.
TimeAttend from Replicon is a cloud-based time and attendance system that helps you automate time recording and reporting. The system can be used by businesses that have hourly, salaried and contract employees. It integrates with many business programs, including payroll and accounting services and has a mobile app and employee portals with an hours tracker and productivity tools.
View all our recommendation for time and attendance systems on our best picks page.

Pricing
TimeAttend is available in three service plans: Quick Start, Plus and Premier. Pricing for the Quick Start plan is $30 per month for up to five employees. Each additional employee is $5 more per month. The Quick Start plan includes the ability to clock in and out, meal breaks, rounding, activity tracking, some time off management, reports and integration options. TimeAttend provides customized pricing for the Plus and Premier plans, so you'll need to contact the company directly for a price quote. Among the features those plans offer that the Quick Start plan doesn't are scheduling tools, advanced time-off management capabilities, report sharing and a range of customization options.
You are required to sign an annual contract to start. The company offers a 14-day free trial.
Features
Depending on the plan you choose, TimeAttend can handle some, or all, of your time-tracking needs.
Multiple time-tracking methods. Employees can clock in and out using any web browser or the mobile app. Employers can also turn iOS tablet into a kiosk that can serve the entire office's clocking needs. The system can track not only when employees come and go, but also how long they work on specific projects and in certain locations.


Mobile app. The mobile app, available on iOS and Android devices, allows employees to clock in and out, enter the hours they've worked, view the status of their timesheets and take pictures and record locations when punching in and out. The mobile app can also be used to request time off and check accruals.


PTO management. TimeAttend has full paid-time-off management. It keeps track of how much paid time off employees have and have used and allows employers to set their own accrual rules. Employees can also request time off and managers can approve or deny those requests.


Scheduling tools. The system has full scheduling capabilities that allow employers to create schedules, add shifts, see a summary of the hours each employee worked (and the shifts they were assigned to), and publish schedules so all employees can see in advance time when they are slated to work.
Additional Considerations
There are a number of other factors that make TimeAttend a useful time and attendance system. We especially liked the following:
The employee self-service function allows employees to clock in and out and request time off. The portals include productivity tracking tools that allow employees to assign hours to certain tasks or activities.


Using the administrator portal, those in charge can quickly check employees' status and see who's on the clock, who's on a break and who's out of the office in addition to seeing any time-off requests needing approval.


You can set up email or mobile notifications that alert you when you need to approve timesheets or correct missed punches. You can also set up notifications to alert employees when it's time to clock in or submit their timesheets.


TimeAttend allows you to review and approve employees' timesheets before uploading them to payroll. You can set up a workflow to designate which manager or supervisor approves which employee's timecards. Timecards can be approved one at a time or in batches.


The system integrates with several other business programs, including ADP, QuickBooks and Paychex. If the software doesn't integrate with your payroll service, you can export your data as CSV files.


TimeAttend offers a wide range of payroll, attendance and summary reports that can be configured and filtered any way you like.
Drawbacks
There are couple drawbacks to TimeAttend, including that the CloudClock kiosk option isn't available on Android devices. In addition, Replicon doesn't offer traditional timeclocks for TimeAttend.
In addition, we were less than impressed by the company's live-chat support option. Each time we had a question, the answers we received were unclear or didn't answer our question – it often took a drawn-out exchange to finally get the answers we needed.
Editor's Note: Looking for a time and attendance system? Click the Compare Quotes button below to have our sister site Buyer Zone connect you with vendors that can help.

Ready to choose your The Best Time and Attendance Services and Software 2019? Here's a breakdown of our complete coverage:

Chad Brooks
Chad Brooks is a Chicago-based writer and editor with nearly 20 years in media. A 1998 journalism graduate of Indiana University, Chad began his career with Business News Daily in 2011 as a freelance writer. In 2014, he joined the staff full time as a senior writer. Before Business News Daily, Chad spent nearly a decade as a staff reporter for the Daily Herald in suburban Chicago, covering a wide array of topics including local and state government, crime, the legal system and education. Chad has also worked on the other side of the media industry, promoting small businesses throughout the United States for two years in a public relations role. His first book, How to Start a Home-Based App Development Business, was published in 2014. He lives with his wife and daughter in the Chicago suburbs.