Revel Systems Review

Revel Systems is a point-of-sale company headquartered in San Francisco, with offices in the U.S., Australia, Singapore, Lithuania and the U.K. It works with businesses of all sizes, from those with one register at a single location to enterprise-level companies with many locations such as Auntie Anne's, Cinnabon and Estee Lauder. It primarily serves restaurant and specialty retail businesses, with a focus on quick-service and fast-casual restaurants, though it's well suited for full-service restaurants and bars as well. Revel Systems runs on the iPad, and you can access reports and other management tools from any device with a browser.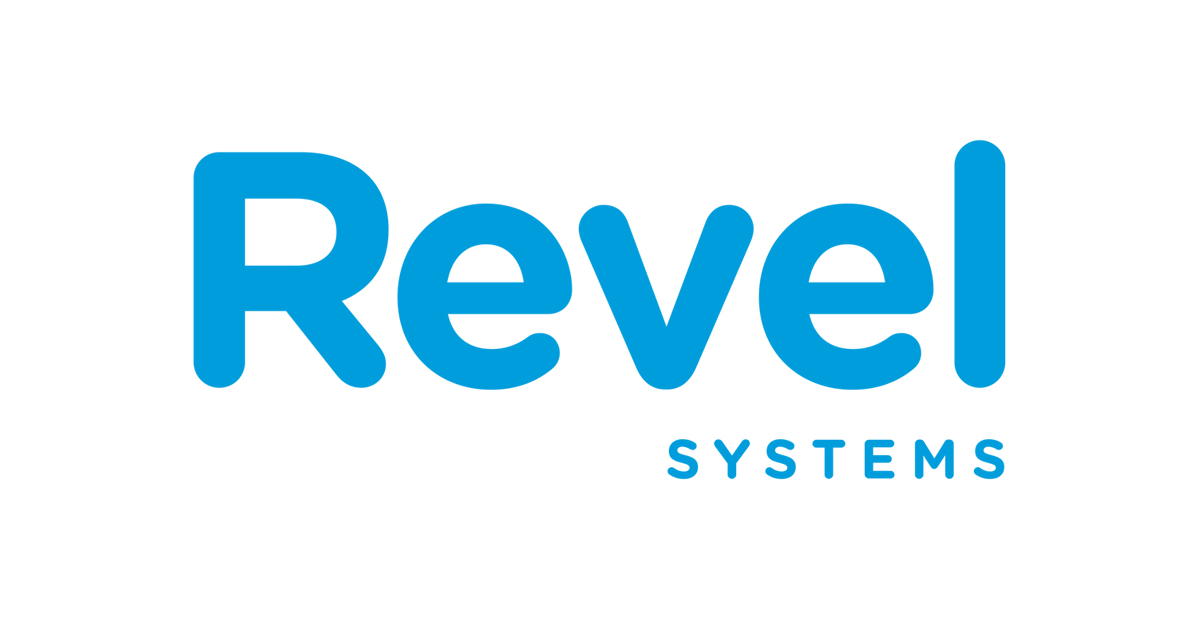 Revel Systems
The Verdict
Though it requires you to sign a lengthy contract, Revel Systems' impressive feature set makes it the best POS system for established restaurants and chains.
Visit our reivews of the best iPad POS systems to see all of our recommendations for restaurant iPad POS systems. 
Revel Systems POS is a terrific solution for established quick- and full-service restaurants because it's an omnichannel platform with a comprehensive feature set. It has the tools your servers need for tableside order and payment acceptance, the back-office management features you need to run your restaurant, and advanced options, such as self-service kiosks and online ordering through a website or a custom-branded mobile app. 
Revel Systems Pricing and Terms
Revel Systems posts some of its pricing online, enough to give you an idea of whether or not it's within your budget. For pricing specifics, you'll need to call the company and speak with a sales agent who can tailor a plan for your business. There isn't a free trial available, just a demo, so you'll want to be prepared with a list of the features you need so you can ask questions that help you decide if this POS system is right for your restaurant. 
Revel Systems is upfront with the fact that it requires you to sign a three-year contract. This is significantly longer than the month-to-month and one-year subscription plans some of its competitors offer, so it's best suited for well-established restaurants. 
POS Software
Revel has two plans. Revel Essentials is designed for restaurants with up to 20 locations. Revel Enterprise is for those with more than 20 locations. This review focuses on Revel Essentials. 
Revel Essentials POS software costs as low as $99 per month, per terminal. It supports an unlimited number of users and includes automatic product updates and 24/7 phone and online customer service. 
As with many POS systems, pricing is based on annual billing. In addition to signing the three-year contract, you must also use Revel Advantage, the company's in-house credit card processing service. 
Revel Systems offers professional installation and implementation services to help you set up your system correctly. Onsite and remote options are available, with pricing for onboarding starting at $649. Other services available include menu consultation and account and project management. 
POS Hardware
Revel Systems is an iPad-based POS system: It works with the iPad, iPad Pro and iPad Mini. If you already own POS hardware, such as cash drawers, receipt printers, iPad stands and barcode scanners, you may be able to continue using them. The company recommends you use the POS equipment models it lists in its catalog of preferred hardware to ensure compatibility. 
In addition to the usual iPad POS peripherals, Revel connects to a variety of scales and a caller ID devices. If you need new POS hardware, you can buy it from Revel Systems as a complete, preconfigured bundle or one piece at a time, but you'll need to request pricing information from your sales rep, as it isn't posted on the company's website. 
This is a hybrid system that stores your sales data in the cloud but uses a local network to sync data between iPads. The benefit of a hybrid POS system is that it doesn't wholly rely on the internet, so if you lose your connection, you can continue working using the system's offline mode, and when the connection is restored, it syncs your data to the cloud. It also gives you the flexibility of cloud reporting, allowing you to access your reports and back-office features from its reporting app or any device with a browser. 
Features
Revel iPad POS shines in features. In addition to register features and its reporting, inventory tracking, customer database, and employee management tools, it has advanced restaurant-specific features like kiosk ordering, customer-facing displays, online ordering and delivery management, though some of these services cost extra. A loyalty program, gift cards and dedicated account management are available at an additional cost. 
Restaurant Management Features
Revel has tools to help you manage your menu, tables and seats, reservations, catering, and delivery. You can add items to the system one at a time through the POS and the management console, or you can import them in bulk using a spreadsheet. You can then organize them into categories and subcategories or use Revel's matrix inventory feature to organize items by attribute, such as size, color and flavor. The system supports modifiers, combos and custom pizza orders, making it easy for your servers to note customer preferences as they take orders. 
You can set up mobile and online ordering for patrons, arm servers with mobile order takers for taking orders tableside and set up self-service kiosks so customers can place their own orders. You can add photos of your menu items to the system, which is an especially helpful feature if your customers are placing their own orders, whether online or using an iPad as a self-service kiosk. 
This system includes features to gauge efficiency, such as tracking how long it takes a dish to be served after the order is placed and how often tables turn over. Coursing tools allow your wait staff to specify in which order dishes should be served, which is helpful if a customer orders an appetizer as a main course. The kitchen display system helps your kitchen staff prepare items efficiently. 
Inventory Management
Revel Systems has real-time inventory management tools and tracks on an ingredient level, so you always know exactly how much stock you have, including the raw ingredients you need to create menu items. You can set alerts for when stock is running low, and set the system to automatically generate and send purchase orders, saving you time and helping you avoid running out of supplies. It has inventory waste reports, which give you insights into how much food your restaurant actually uses (and how much it discards) so you can fine-tune your purchase orders. 
When it's time to take inventory, you can use Revel's inventory app. It uses the camera on your phone as a barcode scanner and syncs the scanned data to the POS system. 
Real-Time Reporting
You can run a variety of reports to analyze multiple aspects of your business and view the data as colorful charts and graphs. For instance, product mix reports identify your best- and worst-selling items, and hourly sales reports show you your busy and slow times of day, so you can optimize your staffing and labor reports that measure employee productivity and costs. 
When you're away from your business, you can use the Revel Insights app – available for both Apple and Android mobile devices – to monitor sales activity, manage employee schedules and view reports. 
Customer Management
Revel has built-in customer relationship management with a customer database. You can add email addresses, birthdays, loyalty program details and photos to customer profiles. The system links purchases to customer profiles, giving you insight into purchasing habits and helping identify your best customers. You can use your customer data to run targeted email marketing campaigns, promotions and discounts. You can also book and confirm appointments using the POS system. 
Employee Management
When you add your employees to this POS system, you can decide how much information and which tasks they access, either by role or individual employee. The system has a built-in time clock, so employees can clock in and out using either passcodes or a card. The system has tools that help you anticipate how busy you'll be and integrates with several scheduling and labor management applications so you can schedule the right number of employees for each shift. 
Another useful feature is tip pooling, which distributes tips and records them on your payroll report. You can choose whether tips are divided evenly, by sales made or by tips earned. The system also allows you to tip out employees – that is, you can take money out of the till to distribute tips, and it records the names of the employees who receive the tips and the amounts so your cash numbers are correct at the end of the night. 
Integrations
To extend the capabilities of this POS system or connect to business applications you already use, Revel offers a strong selection of integrations. Options include accounting software (including QuickBooks), employee management and payroll services, loyalty programs, online and mobile ordering, delivery management, and further reporting. An API is available, which lets you add custom integrations to the system. 
Additional Considerations
The option to work with the payment processing company of your choice is an important consideration if you're currently under contract or want to look for the best rates. Even though Revel Systems now offers its own payment processing service, Revel Advantage, and you're required to use it to get the pricing it publishes on its website, you can work with other credit card processors, such as Worldpay from FIS (Vantiv) and Adyen. Each of these options offers EMV-compliant payment terminals that allow you to accept chip cards from all major card brands, as well as mobile wallets such as Apple Pay and Google Pay. 
Revel Systems provides its customers with 24/7 phone and online support. It also offers RevelGuard, a device that connects to your system and automatically submits a ticket to Revel's support team if it detects an issue. In case you need help learning about the POS system or its features, the company offers Revel University, a collection of video tutorials and webinars. You'll also find its latest release notes there, which is helpful, since the company updates its software every few months. 
Drawbacks
Although Revel Systems now posts some of its pricing online, and it's useful information that can help you decide if this POS system is in your budget, it isn't a complete listing and doesn't specify which features are add-ons and how much they cost. It doesn't disclose pricing for its credit card processing service either. 
Revel Systems is one of the few iPad POS systems to require a three-year contract. Many of its competitors have one-year subscription terms, and the best offer month-to-month subscriptions that give you the freedom to cancel without penalty if the system isn't meeting your needs. 
There also isn't a free trial available for this POS software, which makes it harder to determine if this is the right POS system for your business, especially since you have to sign a lengthy contract. Make sure you do your research before choosing this system – watch training videos to learn how the system works, and ask detailed questions about features and pricing when you demo the software. 


Editor's note: Looking for the right POS system for your business? Fill out the below questionnaire to have our vendor partners contact you about your needs.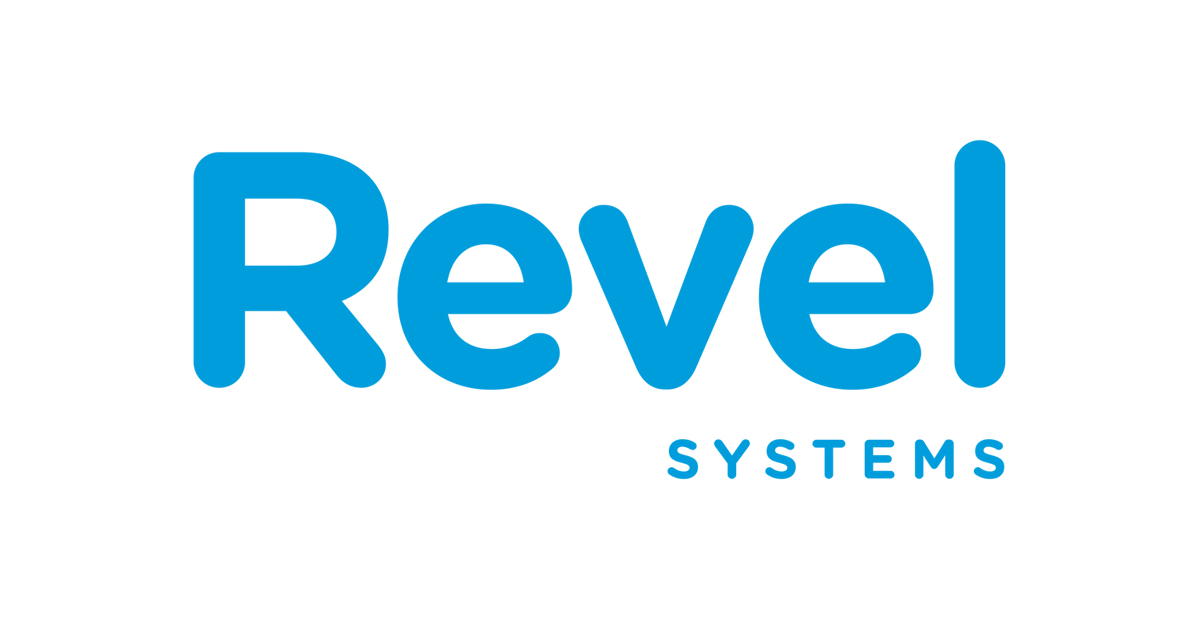 Revel Systems
The Verdict
Though it requires you to sign a lengthy contract, Revel Systems' impressive feature set makes it the best POS system for established restaurants and chains.

Skye Schooley
business.com Staff
Skye Schooley is a staff writer at business.com and Business News Daily, where she has written more than 200 articles on B2B-focused topics including human resources operations, management leadership, and business technology. In addition to researching and analyzing products that help business owners launch and grow their business, Skye writes on topics aimed at building better professional culture, like protecting employee privacy, managing human capital, improving communication, and fostering workplace diversity and culture.