RFR Capital Review
RFR Capital provides a range of lending opportunities to small businesses. SMBs interested in partnering with RFR Capital can apply for merchant cash advances, collateral-based loans, bridge loans, invoice financing, working capital loans, lines of credit, equipment financing and purchase-order financing. Other lenders we evaluated don't offer the range of loan products that RFR Capital does. On its website, RFR Capital says it makes close to 500 loans per month.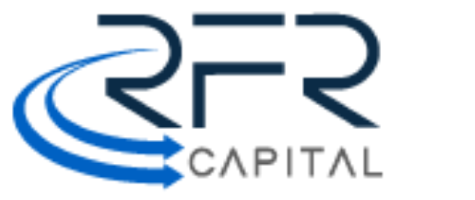 To view all our recommendations for small business financing, visit our best picks page.
RFR Capital is not an accredited business with the Better Business Bureau (BBB). However, it has an A with the rating company, and it doesn't have any complaints. There are also, unfortunately, no customer reviews on the website either. RFR lists specific details for its merchant cash advance (MCA) on its website, but we didn't find the similar specific details on RFR Capital's other loan products.
Pricing and Terms
For our review, we've focused on RFR Capital's merchant cash advance offering. If you're interested in RFR Capital, expect to take out a relatively short-term loan. Merchant cash advances are tied to credit card sales. Instead of making a fixed monthly payment each month, you will pay a fee on your monthly credit card sales. RFR Capital estimates its loan terms to be between four and 18 months. This is on a par with many other merchant cash advance lenders we reviewed.
For the interest rate, you should expect to pay a factor rate between 1.15 and 1.35%. You can calculate the "price" of your loan by multiplying the amount you're borrowing by the factor rate. On its website, RFR Capital provides a good breakdown of how this works: $10,000 with a 1.20% factor rate would mean you have to pay back RFR Capital $12,000 total. Keep in mind that merchant cash advances with RFR Capital don't require collateral.
RFR Capital also provides collateral-based loans, bridge loans, invoice financing, working capital loans, lines of credit, equipment financing and purchase-order financing. You can find some details online, but not nearly as much as merchant cash advances. For more information about these loans, you'll likely have to talk directly with RFR Capital. If you don't want to call, the company provides a live chat option in the bottom right-hand corner of its website.
Company Features
Here are more details on RFR's merchant cash advance offering.
Loan process: RFR Capital has an online loan process. You fill out your basic information and a representative from the company will contact you with more details about your potential loan offer. When you fill out your information, RFR provides the contact information of a loan specialist you can immediately speak with. You'll need to submit some special documentation, like a government-issued photo ID, before you're granted the loan.

Term: For merchant cash advances, terms range from four to 18 months, and these payments are tied to your monthly credit card revenue.

Qualifications: RFR Capital has three main requirements for merchant cash advances: You must be in business for at least four months, you need a credit score of 500 or above, and your business must make at least $120,000 in annual revenue. These relaxed qualifications make RFR Capital a good partner for businesses that can't qualify with a traditional bank.

Collateral: Merchant cash advances with RFR Capital are unsecured loans. Ask your loan specialist if you'll need to sign a personal guarantee.

Time until deposit: RFR Capital's merchant cash advance can be received within 24 hours of approval.
Special Documentation Needed
To apply for a loan with RFR, you'll need to provide the following:
Four months of recent business bank statements
Credit score information
Credit card processing statements (required if you process credit cards)
A voided check
Driver's license
Reputation and Customer Service
While RFR Capital offers several types of financing, it's not an accredited business with the BBB. The BB does give it an A, but there aren't any reviews or complaints. As of March 2019, the company scored five out of five stars on 42 reviews on Google. However, we didn't see a lot of reviews on the other big customer review sites, like G2 Crowd, Capterra or TrustPilot.
RFR Capital could be a good lending option for your business. Keep in mind that it's not accredited with the BBB, and make sure you vet the company and its offering before you sign anything.
Limitations
The biggest drawback with RFR Capital is its lack of accreditation with the BBB. As a relatively small lender compared to some of the other companies we reviewed, having that accreditation would cement it as a reliable small business lender. And although it is not a limitation, it would be beneficial for small business owners if RFR Capital provided as much information and transparency about its other loan offerings as it does with its merchant cash advances.
Editor's note: Need a business loan? Click the Compare Quotes button below to have our sister site BuyerZone connect you with vendors that can help.
Image Credit: Dutko / Getty Images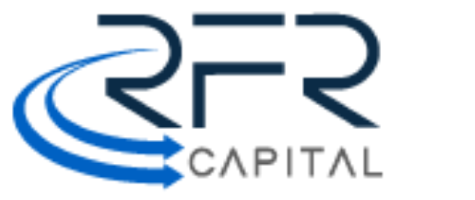 I've worked for newspapers, magazines and various online platforms as both a writer and copy editor. Currently, I am a freelance writer living in NYC. I cover various small business topics, including technology, financing and marketing on business.com and Business News Daily.