Rhino Fleet Tracking Review

Matt D'Angelo
business.com Contributing Writer
Updated Feb 08, 2019
While it's not listed as a best pick for business in 2019, Rhino Fleet Tracking offers an intuitive software platform and compelling plans for small businesses. There are no long-term contract requirements, and Rhino's software can easily scale down to meet very small business's telematics needs and up to meet the needs of larger fleets.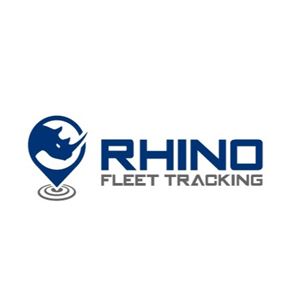 Rhino Fleet Tracking
The Verdict
Rhino Fleet Tracking provides a good offering with an attractive contract and pricing structure.
To view all our recommendations for GPS fleet tracking software, visit our best picks page.
It offers simple, plug-and-play devices, so you can get your fleet up and running with minimal installation headaches. There are more advanced hardware options for larger fleets. Rhino's short-term contract option, low price and compelling service make it a good option for small businesses looking to add fleet tracking to their business.
Pricing and Contract 
Rhino Fleet Tracking is one of the few companies we reviewed that doesn't require contracts. You can sign up and pay month to month for this service. (The industry standard is a contract lasting between one and three years.) Rhino Fleet Tracking allows you to commit on shorter terms and enjoy the flexibility of its services. 
The company is also transparent about its pricing. In terms of hardware, both its OBD II plug-and-play device and its more advanced device are $39.95 each. Keep in mind that this does not include activation or monthly service fees. Activation costs $20 per device, and monthly service is $16.95 per device. These price points are competitive with several other companies we reviewed. You can view Rhino Fleet Tracking's full pricing info here. 
The software refreshes every two minutes, with an option to upgrade that to every 30 seconds (also competitive with other companies we reviewed). Rhino Fleet Tracking doesn't have a minimum vehicle requirement.
Features and Services 
Rhino Fleet Tracking provides compliance for ELD, IFTA and HoS. You can read more about the company's ELD offering here. Rhino Fleet also has a YouTube channel where you can learn more about the software and the company's service offering. 
Hardware/installation: Rhino Fleet Tracking offers both plug-and-play OBD II port devices and advanced hardware, depending on what you need. The OBD II port devices are easy self-install devices. The more advanced hardware may require professional installation, but you can discuss this directly with Rhino Fleet Tracking. Some companies offer installation assistance, although it's not clear if Rhino Fleet Tracking provides this service.
Safety: Rhino provides data on speeding, harsh braking and acceleration, and idling. It also provides data on fuel consumption and how it relates to driving events, like speeding and idling. With these tools, you can better manage the fuel efficiency of your fleet. You can also track vehicle maintenance. You can read more about Rhino Fleet Tracking's safety features here.
Fuel Performance: Using Rhino Fleet Tracking, you can analyze idle times, speeding, fuel consumption and route optimization. Reports detail where you're spending too much on fuel and how you can mitigate those issues. You can learn more about Rhino Fleet Tracking's fuel offering here.
Maintenance: With Rhino Fleet Tracking, you can directly manage the health of your fleet, staying up to date on important repairs and inspections, like oil changes and tire checks. The system has diagnostics features that can be used to check a vehicle's engine and report on its condition. You can also set proactive alerts so you are on top of preventative maintenance with each of your fleet's vehicles. Read more about Rhino Fleet Tracking's maintenance offering here.
Alerts: Users can set up real-time alerts for several events, including excessive idle time or speeding. There are also 15 standard reports to choose from, which include your fleet's activity or overall fuel statistics. You can receive alerts via email or text, depending on what works better for you and your business.
Customer Reviews: Rhino Fleet Tracking is one of the few companies we reviewed that scored an A+ with the Better Business Bureau and is also accredited by the agency. Many of the companies we reviewed were either accredited and had low ratings or had high ratings and weren't accredited. Rhino Fleet Tracking had high ratings on other websites we analyzed as well. 
Pros and Cons
Pro

You're not bound by a long-term contract.
Rhino Fleet Tracking is upfront about its pricing and fees, which means you can get an idea of what their services will cost without having to go through the sales process.
It has solid features and services that are on a par with some of the best telematics providers in the industry.
It has a good online reputation.

Con

We couldn't find a lot of details on how hardware installation works for the Rhino Fleet Tracking's more advanced devices.
Ease of Use
Rhino's services are backed by Google Maps, allowing small business owners to use the same features on Rhino's interface as on a Google Maps application. Users can plan routes, use Google Street View and toggle between satellite and road map data. Users can also elect to see current traffic patterns, although Rhino doesn't provide an option to view weather. 
The software works on tablets, smartphones and computers, and it features an intuitive interface. In addition to these features, businesses can build geofences to get alerts on when a vehicle enters or exits a designated area. 
Editor's Note: Looking for a GPS fleet tracking system? Click the Compare Quotes button below to have our sister site Buyer Zone connect you with vendors that can help.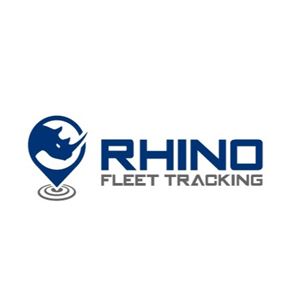 Rhino Fleet Tracking
The Verdict
Rhino Fleet Tracking provides a good offering with an attractive contract and pricing structure.

Matt D'Angelo
business.com Contributing Writer
I've worked for newspapers, magazines and various online platforms as both a writer and copy editor. Currently, I am a freelance writer living in NYC. I cover various small business topics, including technology, financing and marketing on business.com and Business News Daily.