RingByName Review
By Chad Brooks
Last Modified: December 23, 2018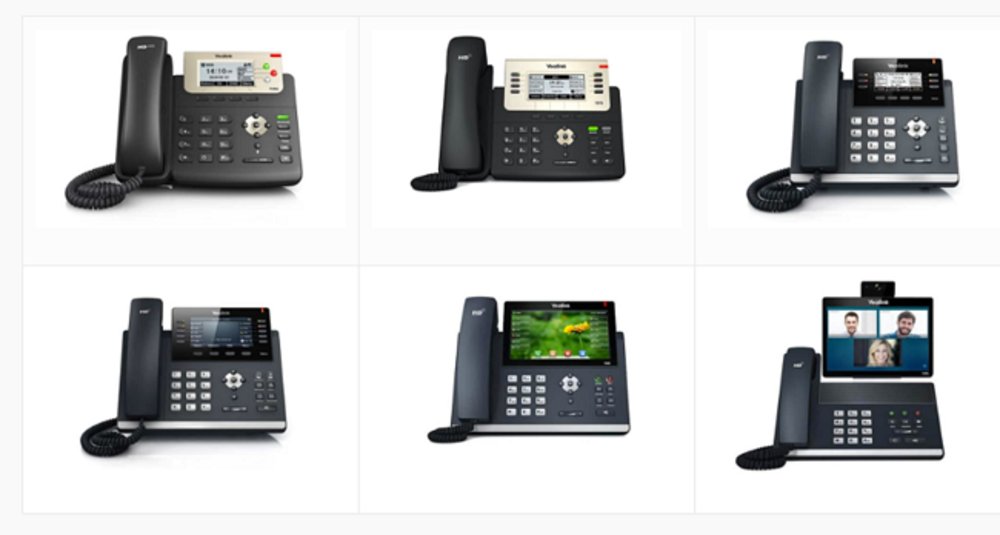 RingByName works with a variety of different phone options.

RingByName offers the choice of three different service plans that vary in features.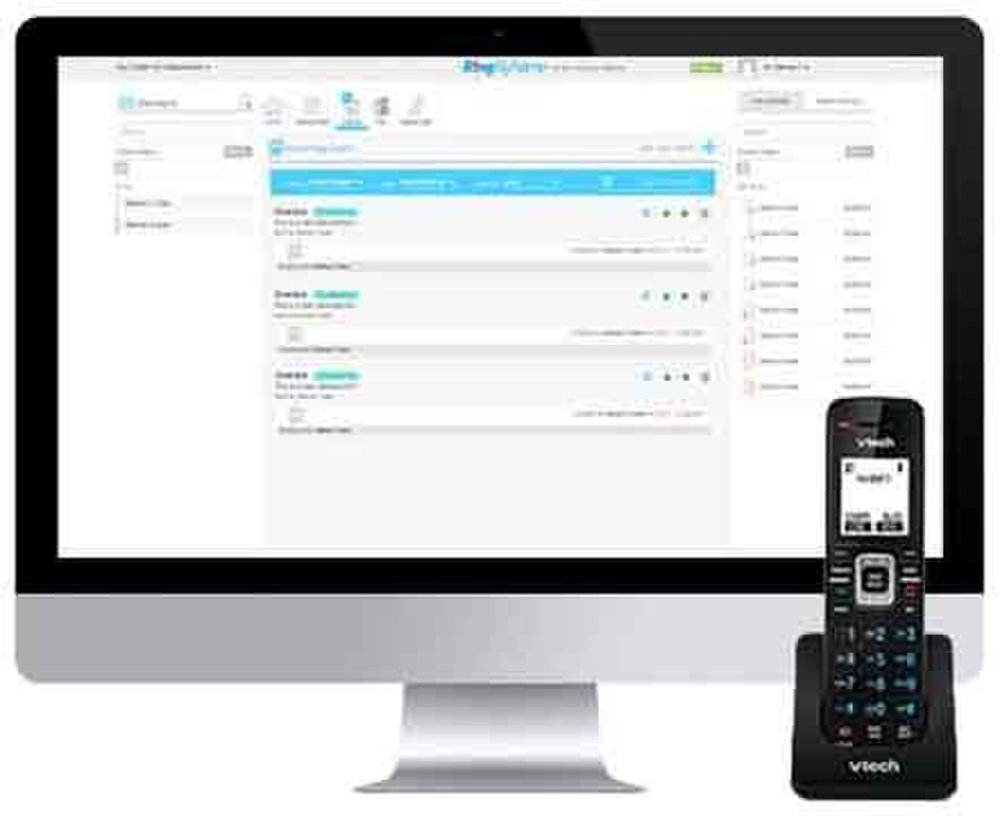 RingByName lets its users record phone calls, but it doesn't let its agents listen in on calls or jump in on pre-existing calls.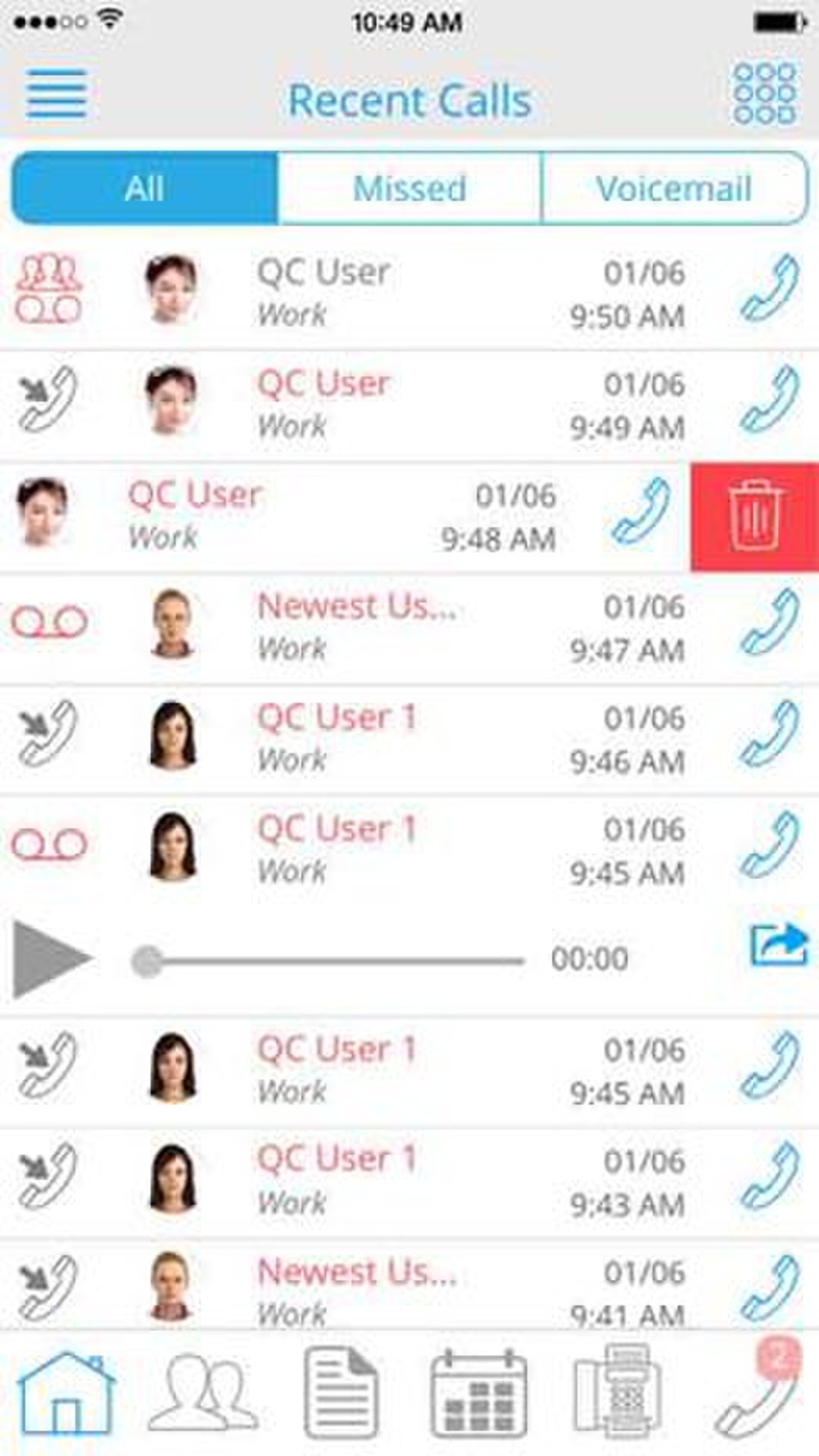 You can download a free app for iOS and Android to access your messages, voicemail and call log.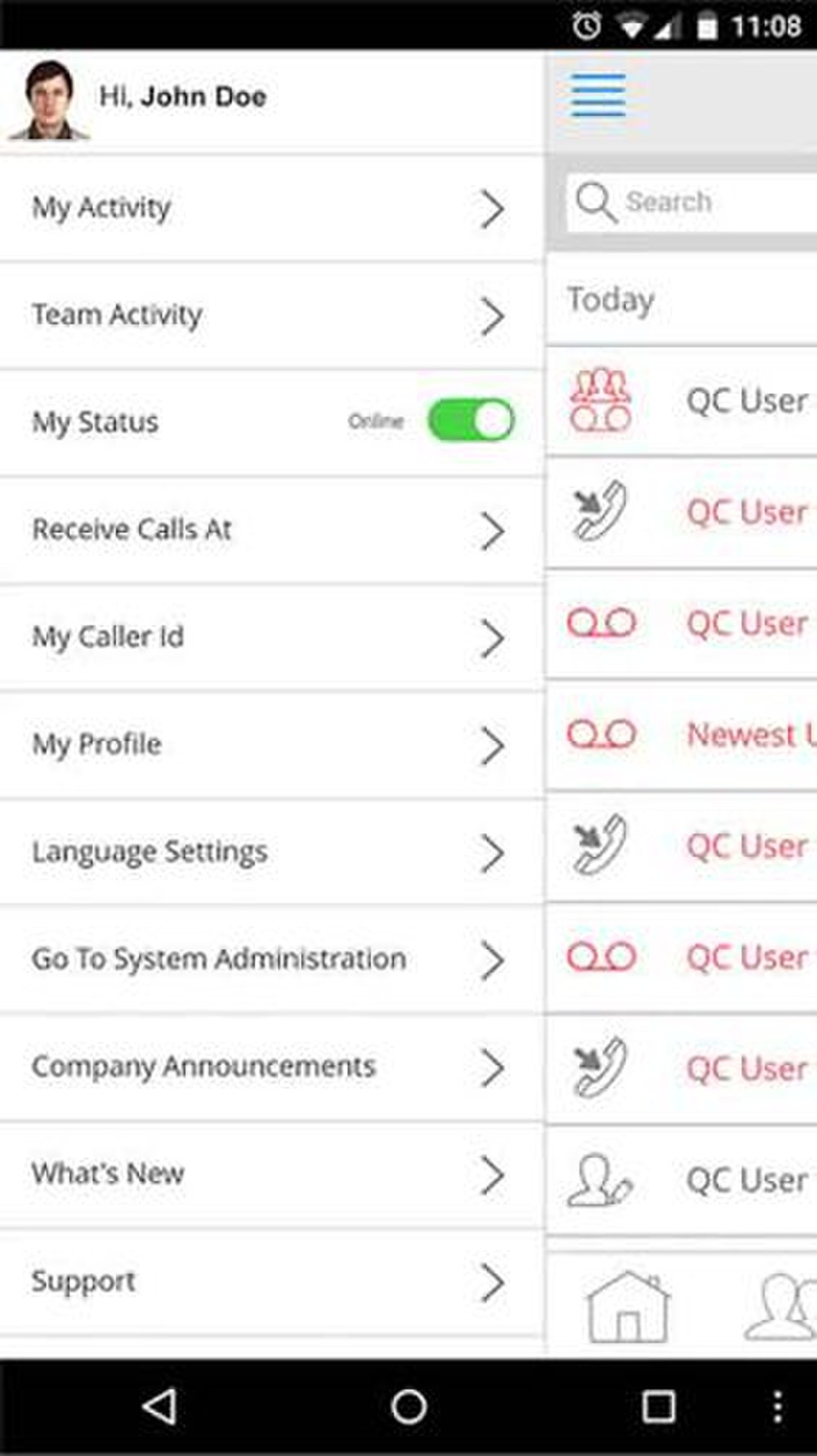 You can change your status on the app to let your colleagues know if you are online, away or busy.
RingByName is a cloud-based VoIP business phone system that doesn't require any special hardware or wiring. The business phone solution includes unlimited domestic calling with all its plans and offers a wide selection of important features, like call recording and a virtual receptionist. Additionally, it provides several tools that allow your business to provide customers with personalized service. It can also integrate with more than 1,000 third-party applications that you might already be using. The system can be self-installed and managed completely online, and it includes 24/7 customer support.
View all our recommendations for business phone systems on our best picks page.

Competitive Pricing and Terms
RingByName is available in three service plans. Each plan has a range of per-user prices – which is calculated by the number of devices you need, including desk phones, softphones, conference phones and fax machines – and your contract and payment terms. Per-user prices are lower if you have more users. There is a discount when you agree to an annual contract, and the price goes down even more when you agree to annual contract and pay for the entire year in advance.
Essential plan: Prices range from $19.95 per user per month $44.95 per user per month.
Advanced plan: Prices range from $29.95 per user per month to $54.95 per user, per month.
Enterprise plan: Prices ranges from $39.95 per user per month to $64.95 per user per month.
There are no setup or activation fees, and RingByName offers a 30-day money-back guarantee.
RingByName Features
RingByName offers more than 30 calling features and tools, nearly all of which are included in every service plan. All RingByName users can access the following features:
Hold music
Call presence
Call routing
Click-to-call
Business hours rules
Voicemail-to-email
Integrated message alerts
Call screening
Virtual receptionists
Three-way calling
Text messaging
Call queuing
Remote pickup
Online management
Customized greetings
Call reporting and analytics
Address book importing
Text-to-speech
Additional features included for free in the Advanced and Enterprise plans include online faxing and call recording.
The system also includes several features that not all other providers offer, such as the ability to recognize repeat customers based on their caller ID and greet them by name. The system can then ask if they would like to speak to the same person they previously talked to.
Conference Calling
RingbyName has a complete conference calling service built into its phone system. With the conference bridge feature, which comes included for no extra charge, each employee can hold their own conference call. The number of callers per meeting is based on the service plan selected. Participants per call range from five to 100.
If your company is looking to host conference calls with more callers than this phone system provides for, you will need to use a conference calling service. These services allow for hundreds, and sometimes thousands, of callers on each call. You can find more information on these services on our conference call services best picks page.
Additional Considerations
There are several other factors that make RingByName a business phone system worth considering:
RingByName offers a mobile app for iOS and Android devices. The mobile app allows you to make and receive calls from your business line; create, share and assign notes to contacts; manage and schedule calendar events; and keep work and personal voicemail messages separate.
RingByName has a built-in CRM that allows for quick note sharing, logs all inbound and outbound calls, and track activities, schedule events, and integrate with message alerts.
Using Zapier, organizations can integrate their RingByName system with more than 1,000 difference CRM, accounting, help desk and other programs they already use, such as Gmail, Slack and Mailchimp.
Callers can be defined as VIPs to receive prompt service, while others can be blocked and unable to receive attention.
RingByName integrates with Amazon's Alexa.
RingByName is an accredited member of the Better Business Bureau with an A+ rating.
Drawbacks
Among the drawbacks to RingByName is that there is no service-level agreement to vouch for the reliability of the company's fully redundant network.
Additionally, it doesn't offer all the features that some of its competitors do, such as call monitoring, whisper and barge. Another downside is that it charges some users extra for online faxing. Many providers include this standard to all users.

We were also disappointed that after-hours support is only available online and not by phone.
Editor's Note: Looking for a business phone system? Click the Compare Quotes button below to have our sister site Buyer Zone connect you with vendors that can help.

Ready to choose your The Best Business VoIP Phone Systems for 2019? Here's a breakdown of our complete coverage:

Chad Brooks
Chad Brooks is a Chicago-based writer and editor with nearly 20 years in media. A 1998 journalism graduate of Indiana University, Chad began his career with Business News Daily in 2011 as a freelance writer. In 2014, he joined the staff full time as a senior writer. Before Business News Daily, Chad spent nearly a decade as a staff reporter for the Daily Herald in suburban Chicago, covering a wide array of topics including local and state government, crime, the legal system and education. Chad has also worked on the other side of the media industry, promoting small businesses throughout the United States for two years in a public relations role. His first book, How to Start a Home-Based App Development Business, was published in 2014. He lives with his wife and daughter in the Chicago suburbs.