Riviera Finance Review
Riviera Finance is a non-recourse factoring service that was founded in 1969 and has a strong reputation in the industry. This company works with startups and small businesses, operates in most industries, and advances up to 95% of an invoice. Riviera Finance also boasts a stellar support team and fast factoring process, making it one of the best factoring services available.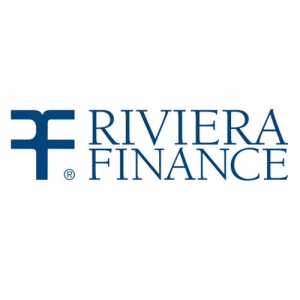 Riviera Finance
The Verdict
A non-recourse factoring company, Riviera Finance is a great solution to help small businesses with their cash flow.
See all our recommendations for factoring services on our best picks page.
Riviera Finance Rates and Fees
Once this factoring company buys your invoices, it funds up to 95% of the invoice amount back to you within 24 hours. This is a high initial percentage in this industry. However, you are not guaranteed this rate; yours may differ depending on various factors.
There is a limit to how much you can factor with Riviera each month. You must stay below $2 million in the accounts receivable you'd like to factor – which is plenty for most small businesses, but larger companies may find this limit too low.
After Riviera Finance buys your invoice, it works to collect money from your customers. Once your customers have paid Riviera Finance, it will pay you the remaining invoice balance minus its fees, which start at 2%. This is one of the highest rates of the companies we reviewed, meaning you pay more for each invoice than you would with many other factoring companies.
There is no startup fee to work with Riviera Finance. However, if you choose to stop factoring with this company and instead want to factor with someone else, you might have to pay a termination fee.
A major plus to working with Riviera Finance is that, while this company usually works with fresh invoices, it will buy invoices from you regardless of how overdue they are. Many of the other companies we reviewed have a number of delinquent days that your invoices must stay under to be factored. Riviera Finance is willing to work with your delinquent customers.
Finally, Riviera Finance is a non-recourse factoring company, which means that if your customers don't pay their invoices, you are not required to buy them back from the factoring company. This gives you security in your cash flow and business.
Minimum Requirements
Riviera Finance has low requirements, which makes it a good option for small companies and startups. These are the only requirements to factor with this company:
Your business must be based in the U.S. or Canada.
You must have verifiable accounts receivable.
Riviera Finance works with most B2B and B2G companies and doesn't evaluate your credit when you apply to factor with it.
There is no minimum invoice value that you have to provide to work with this company. However, you do have to make a minimum time commitment. While the company offers flexible contracts, the standard contract terms state you must work with Riviera Finance for at least six months.
Ease of Application
After you fill out an application on Riviera Finance's website, you can be preapproved in 24 to 48 hours. However, it may be up to seven days before you receive your initial funds. Once your account is set up and you are an established customer, you generally receive your funding within 24 hours of Riviera Finance buying your invoices.
Customer Service and Support
We reached out to Riviera Finance posing as a potential customer to test its customer service. We received a response within hours, and the representatives answered all of our questions without any problems. The people we spoke with were polite, direct and happy to provide information. They were very transparent and honest about the company's policies. Overall, we had an excellent experience communicating with this company.
Once you've been accepted to factor with Riviera Finance, you will be assigned a dedicated advisor who will work with you throughout your time partnered with this company. The company offers telephone, live chat and email support. Riviera Finance has over 25 branches located throughout the U.S. and Canada, so a physical office to visit might also be accessible to you.
Limitations
While Riviera Finance has low requirements and works with new and small businesses, it does have a few downsides. Here are a few things to consider before working with this factoring company:
It can take up to seven days to process your application and receive funds. Preliminary approvals typically take 24 to 48 hours.
Its rates start at 2%, which is a higher starting rate than other factoring companies we reviewed charge.
The company requires you to sign a contract, usually for six months. However, you can request to adjust the terms of the contract based on your specific needs.
Editor's note: Looking for the right factoring service for your business? Fill out the below questionnaire to have our vendor partners contact you about your needs.
Image Credit: wutwhanfoto / Getty Images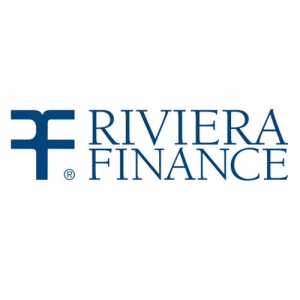 Riviera Finance
The Verdict
A non-recourse factoring company, Riviera Finance is a great solution to help small businesses with their cash flow.

Sean Peek
business.com Contributing Writer
Sean Peek has written more than 100 B2B-focused articles on various subjects including business technology, marketing and business finance. In addition to researching trends, reviewing products and writing articles that help small business owners, Sean runs a content marketing agency that creates high-quality editorial content for both B2B and B2C businesses.