Rocket Receivables Review
TSI's Rocket Receivables is an excellent collection service for any small business looking for help with delinquent accounts throughout the United States. This agency takes a self-serve approach that allows you to tailor the strategy of each account. It offers extensive online portal features, first- and third-party collection letters, thank-you letters, dispute resolution, and contact scheduling. Depending on your account type, it also offers supplementary services like bankruptcy screening, NCOA database screening, debt and asset validation, credit reporting, skip tracing, and litigation.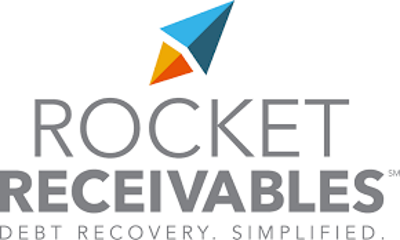 Rocket Receivables
The Verdict
Rocket Receivables is a good collection agency for small and midsize businesses that prefer a do-it-yourself approach. Unlike competitors, it offers two stages of pricing, depending on your account's age.
Rocket Receivables has transparent pricing, listing the costs for its services on its website. Unlike its competitors, this agency offers two different fee structures for the various stages of collections. On accounts less than 120 days delinquent, you can enter stage one and pay a fixed fee upfront. Fees range from $14.95 to $21.95 per account, but you keep all of the collected amount. With this option, Rocket Receivables guarantees you'll make double the amount you invest. On accounts over 120 days delinquent, you pay a 50% contingency fee based on what the agency collects on your behalf. If no money is collected, there is no charge. Accounts that age out of stage one are automatically rolled into stage two at no extra cost to you. Regardless of which account type you need, Rocket Receivables offers free quotes and no hidden fees.
View all our recommendations for collection agencies on our best picks page.
Best Features
One of the major benefits to collecting debts with Rocket Receivables is the access to multiple pricing structures. The fixed-fee to contingency-fee structure helps you get the best rate on your collections. Stage one guarantees that you will make double your investment, which provides business owners peace of mind in their agency selection.
Another benefit of Rocket Receivables is its extensive online portal, through which you have 24/7 access to your accounts. You can start, stop or suspend collection letters online. You can also view daily reports of each account. These reports can tell you the average age of your accounts, the recovery and response rates, and the cost to collect.
Rocket Receivables provides extensive educational resources. The agency takes more of a do-it-yourself approach and helps you remain educated on the collection process. It features a FAQs section, video tutorials and online training resources to help you stay up to date on its programs. It also offers practical advice for debt collection in the form of a newsletter and a blog on its website. For additional questions, you can contact customer service by phone or email.
Limitations
One downside to Rocket Receivables is the limitations of stage one. If your accounts are less than 120 days delinquent, they are categorized into the stage one collection process. This process is limited in the type of services and tactics it utilizes to collect on your behalf. This may be an issue for companies that want every possible measure taken on behalf of every delinquent account.
Another downfall to this agency is its rates. Although the first stage, which is designed for small businesses, is much cheaper than other solutions, the second stage's contingency fee rate of 50% is considerably more than many other collection agencies charge. If your accounts are over 120 days delinquent, they are automatically categorized into the stage two collection process and charged that 50% rate. With that in mind, an agency with lower contingency rates may be a better collection option if you have extremely old accounts.
Rocket Receivables' parent company, TSI, is not an accredited member of the Better Business Bureau, though it does have an A- rating on the site. The lack of accreditation may be a concern to some companies.
Industry Focuses
Rocket Receivables services a variety of both commercial and consumer industries, primarily for small and midsize businesses. In addition to servicing standard consumer and commercial industries, it focuses on a series of specialized industries:
It offers healthcare collections, including for ambulatory, chiropractic, dental and veterinary debts.
It serves the education industry, with debt collection for child care, colleges and universities, preschools, private and trade schools, and tutors.
For its business and professional service collections, it serves accountants and CPAs, and e-commerce, human resources and marketing businesses.
It offers collections on residential and commercial services, such as lawn and garden care, cleaning services, pest control, and utilities.
It collects on contracted service and trade debts for construction, electric, general contractor, plumbing and HVAC services.
General and miscellaneous businesses it serves include banks and credit unions, government agencies, leasing goods and services, retailers, and spas and salons.
You can read the full list of industries Rocket Receivables serves on its website. The agency also provides services to additional industries. If your small or midsize business is seeking collections on an account receivables type that is not listed among its industries, contact a representative by calling or filling out a quote online.
Editor's note: Looking for a collections agency to help your business recover customer debt? Click the Compare Quotes button below to have our vendor partners contact you about your needs.
Image Credit: AndreyPopov / Getty Images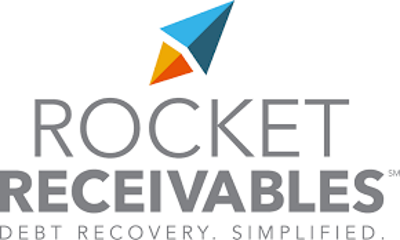 Rocket Receivables
The Verdict
Rocket Receivables is a good collection agency for small and midsize businesses that prefer a do-it-yourself approach. Unlike competitors, it offers two stages of pricing, depending on your account's age.

Donna Fuscaldo
business.com Staff
Donna Fuscaldo is a senior finance writer at business.com and has more than two decades of experience writing about business borrowing, funding, and investing for publications including the Wall Street Journal, Dow Jones Newswires, Bankrate, Investopedia, Motley Fool, and Foxbusiness.com. Most recently she was a senior contributor at Forbes covering the intersection of money and technology before joining business.com. Donna has carved out a name for herself in the finance and small business markets, writing hundreds of business articles offering advice, insightful analysis, and groundbreaking coverage. Her areas of focus at business.com include business loans, accounting, and retirement benefits.