RxNT Review
RXNT is a healthcare software company that provides electronic medical records (EMR) systems, medical practice management software, and comprehensive medical billing software for a competitive monthly price point. If you prefer to keep your medical billing operations in-house, or if you are a medical billing service provider that needs the right software for the job, RXNT has a solution. Its billing software makes it easy to manage a holistic medical billing process, from charge entry and coding to managing rejected or denied claims. It is not one of the best medical billing services like the other companies in our review, but RXNT can equip a practice or billing service with everything it needs to conduct billing operations in-house. For that reason, it is our best pick for medical billers. [Looking for third-party revenue cycle management? Check out our review of Kareo's managed billing program, which offers access to multiple billing services.]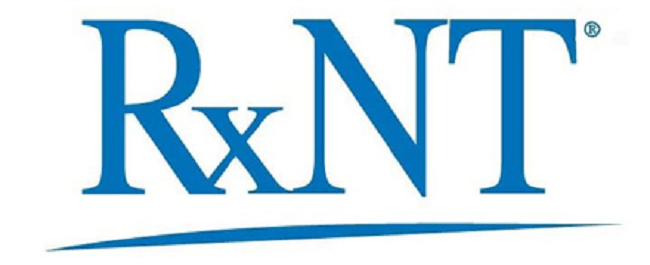 RxNT
The Verdict
RXNT does not offer medical billing services, but instead equips medical billers with the software they need to do their jobs. If you're keeping billing in-house or starting a billing service of your own, RXNT has the software solutions to support you.
RXNT Editor's Score: 8.8/10
| | |
| --- | --- |
| Pricing/value | 9.5/10 |
| EMR/PMS | 8.5/10 |
| Medical billing software | 9/10 |
| Ease of use | 9.5/10 |
| Customer support | 7.5/10 |
Editor's note: Looking for the right medical billing solution for your business? Fill out the below questionnaire to have our vendor partners contact you about your needs.
Why RXNT Is Best for Medical Billers
RXNT delivers medical billing software that is not only easy to learn and intuitive to use but also has a built-in claims scrubber and denial management dashboard. These critical tools are helpful to medical billers and practices that do their own billing. The software is also competitively priced, which is especially important for billing companies that only do well when their clients do well. RXNT includes everything necessary to run an efficient billing operation starting at $65 per provider, per month.
For practices keeping their billing in-house, RXNT's entire healthcare IT platform comes along with its medical billing software. This includes the EMR system and integrated medical practice management system, as well as patient engagement tools. A fully integrated software ecosystem means medical coders and billers can easily trace the claims data from the encounter onward. The denial management tools enable you to see which claims were denied by which payers and for what reason, allowing you to quickly revise, resubmit and collect the payments.
RXNT Pros
It offers a fully integrated healthcare IT suite, along with powerful medical billing software.
The software is easy to use and learn.
The subscription is cost-effective, starting at $65 per provider per month.
RXNT Cons
It does not conduct revenue cycle management (RCM) or offer coding services. If you need to outsource your whole billing process, you'll need to go with a full-fledged medical billing service. You can find a good example of a holistic medical billing service in our review of DrChrono.
It only includes 50 claims with a baseline subscription. Unlimited claims are available at a higher tier $150 per provider per month plan.
FYI: RXNT is not a medical billing service like the other companies in our review. It offers EMR, practice management and medical billing software rather than RCM services.
RXNT Pricing
RXNT has several pricing tiers, but only two include access to the medical billing software.
Practice Management Solution: This tier starts at $65 per provider per month. It includes 50 claims per month, as well as access to the medical billing software and features such as payment options via the patient portal, a central billing office module, claims and denial management tools, scheduling options, and appointment reminders."


Full Suite: This package starts at $150 per provider per month and includes unlimited claims. It expands on the PM Solution to include the EMR system and e-prescribing functionality, which costs an additional $75 per provider per year to maintain if you prescribe controlled substances.
RXNT offers the option of month-to-month subscription, but it provides a 10% discount on all plans if you sign a one-year contract.
RXNT Software
RXNT's software has a reputation for being easy to use, and the UX delivers. Monitoring billing, in particular, is very easy. The dashboard provides a 30,000-foot view, but the reporting module allows you to examine collections and denials down to the claim level. Reports are neatly organized into a spreadsheet format, in which every column can be sorted and filtered for easy review.


Similarly, the RXNT software has a built-in claims scrubber, which helps you ensure claims are clean before submitting them to the clearinghouse. The claims scrubber then flags corrections in each claim, allowing you the opportunity to revise them before forwarding them in the process. This reduces the volume of rejected and denied claims. When clearinghouses or payers do reject claims, though, RXNT's denial management module helps you revise them and stay on top of the claims to ensure they are then accepted.

Another useful aspect of RXNT's medical billing software is the ability to monitor patient balances. While collecting from payers is an essential part of billing, patients often have out-of-pocket expenses that need to be collected at the point of care or broken down for the patient in a mailed statement.
However, patients don't always pay. In addition to sending automated reminders and repeat statements, RXNT allows billers to follow up directly and require payment, getting medical practices the money they're owed and reducing days in A/R.
RXNT Customer Support
Customer support is included at no additional cost with all subscription plans. The support team is available by phone Monday through Thursday from 8 a.m. to 6 p.m. and Friday from 8 a.m. to 5 p.m. You can also reach RxNT support by in-product chat, in-product guides, phone lines, email addresses, a help center, a resource center, and frequently asked questions
The customer support team has mixed reviews, with some customers reporting they've filed multiple tickets only to receive no response. Others cite long waits to reach a customer service representative. When you use healthcare IT platforms, there will inevitably be bugs or downtime, which can disrupt your operations – and a responsive customer support team is critical to address those problems quickly.
Limitations
RXNT offers exceptional medical billing software but not, unfortunately, RCM services. If you want to outsource your practice's coding and/or billing, consider our review of athenahealth's medical billing service.
Also, RXNT only includes 50 claims with each subscription level, meaning organizations with high claim volumes could end up paying much more than the sticker price as claim fees pile up. However, it is worth noting that RXNT does not charge for setup, training, or support, which is uncommon among the software providers we reviewed and should save on upfront expenses.
Finally, RXNT's customer service has mixed reviews. Generally, representatives have positive reviews from customers online, but many also cite long waits for assistance or difficulty even reaching a representative. Although customer support is included in the subscription price, these mixed reviews should give pause to any organizations that make significant use of customer service or can't afford much downtime from their software.
What Is a Medical Billing Service?
Medical billing services are third-party companies that maintain a staff of medical coders and billers. They manage various aspects of a healthcare organization's revenue cycle, including denied claims. Generally, medical billing services work within specific medical practice management software – in fact, many offer proprietary solutions or even require their clients to utilize them. Usually, medical billing services charge practices a percentage of their overall monthly collections, which means the billing service is financially invested in its clients' success.
Methodology
We spent hours researching and analyzing medical billing services, including RXNT. Our research included software demonstrations, phone interviews and customer service calls. We also analyzed customer service reviews available on the internet, including on the Better Business Bureau website. When determining our best pick for medical billers, we examined ease of use, software features, customer support and user reviews. Based on these factors, we chose RXNT as the best software provider for medical billers.
Frequently Asked Questions
Is RXNT a medical billing service?
No. RXNT is a software company that serves healthcare organizations and medical billing companies. It provides the solutions that medical billing services use, or that healthcare organizations need to conduct their billing effectively in-house.
What does RXNT medical billing software do?
RXNT's billing software allows coders and billers to manage the entire billing process, from charge entry and coding to denial management. It includes healthcare insurance eligibility verification and an integrated clearinghouse tool. It also enables billers to send statements for out-of-pocket expenses to patients, and conduct follow-ups to collect outstanding balances. It shares data with RXNT's EMR system and medical practice management software to streamline billing for both payers and patients.
Bottom Line
We recommend RXNT's medical billing software for …
Medical billers who need a cost-effective, easy-to-use solution to manage their clients' coding and/or billing.
Healthcare organizations with an in-house billing department that want a unified system to manage operations, from the front office to the care provider to the billing department.
We don't recommend RXNT's medical billing software for …
Medical practices looking to outsource their coding and billing operations.
Very large healthcare organizations processing high volumes of claims.
Image Credit: Lisa S. / Shutterstock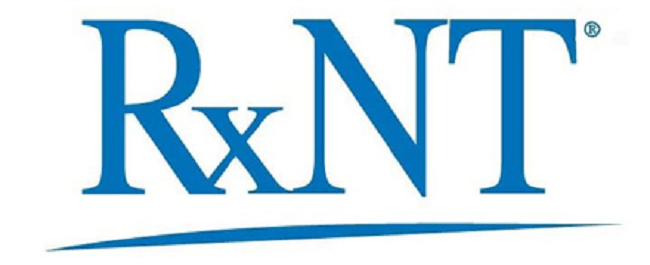 RxNT
The Verdict
RXNT does not offer medical billing services, but instead equips medical billers with the software they need to do their jobs. If you're keeping billing in-house or starting a billing service of your own, RXNT has the software solutions to support you.

Adam Uzialko
business.com Staff
Adam Uzialko is a writer and editor at business.com and Business News Daily. He has 7 years of professional experience with a focus on small businesses and startups. He has covered topics including digital marketing, SEO, business communications, and public policy. He has also written about emerging technologies and their intersection with business, including artificial intelligence, the Internet of Things, and blockchain.