Samsung Pay Review
Samsung Pay is a mobile wallet app that enables you to tap and pay using your Samsung Galaxy phone at brick-and-mortar locations. It's one of the most accepted mobile wallets because it utilizes dual technology, but it is only available for use with newer Samsung Galaxy phones, such as the Galaxy S6 Edge+ or the Galaxy Note5.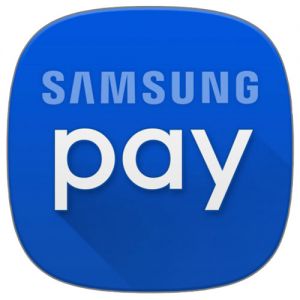 In addition to the near field communication (NFC) technology used by Apple Pay and Android Pay, Samsung Pay also utilizes magnetic secure transmission (MST) technology. MST technology is a significant addition to the digital wallet because it emits a magnetic signal that mimics the mag stripe, which means that you can use it with nearly every card reader. However, like most digital wallets, you can't use it at most ATMs, gas pumps or other self-checkout terminals that require you to insert the card rather than swipe it.
You can load up to 10 credit and debit cards on your Samsung Pay mobile wallet. It works with payment cards from the country's largest banks, including Bank of America, Chase and US Bank, with a full list of participating banks listed on Samsung's website. It also works with American Express cards but doesn't work with Discover cards at this time. You can add gift cards from 50 retailers to the digital wallet, and in addition to storing the gift cards on your phone and redeeming them in stores, you can use the wallet app to buy and send them to your family and friends.
Like Apple Pay and Android Pay, Samsung Pay secures your transactions using tokenization, a superior security measure for credit card processing which replaces your card numbers with a unique alphanumeric code. It also uses biometric authentication in the form of fingerprint recognition to authorize payments when you use the electronic wallet, although you can also choose to use a PIN instead.
Samsung Pay is a great mobile wallet for Samsung Galaxy owners. Although it doesn't work with as many banks or retailers as some of its competitors, it works with many of the biggest brands. The major advantage that Samsung Pay has over its competitors is the dual NFC/MST technology that makes the digital wallet compatible with most card readers.
Image Credit: Getty Images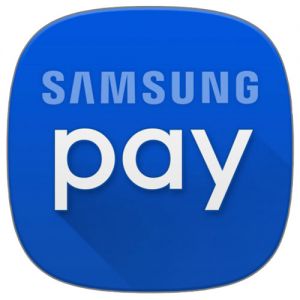 business.com editorial staff
business.com Member
The purpose of our community is to connect small business owners with experienced industry experts who can address their questions, offer direction, and share best practices.