SECockpit Review
By Adam C. Uzialko
Last Modified: August 20, 2018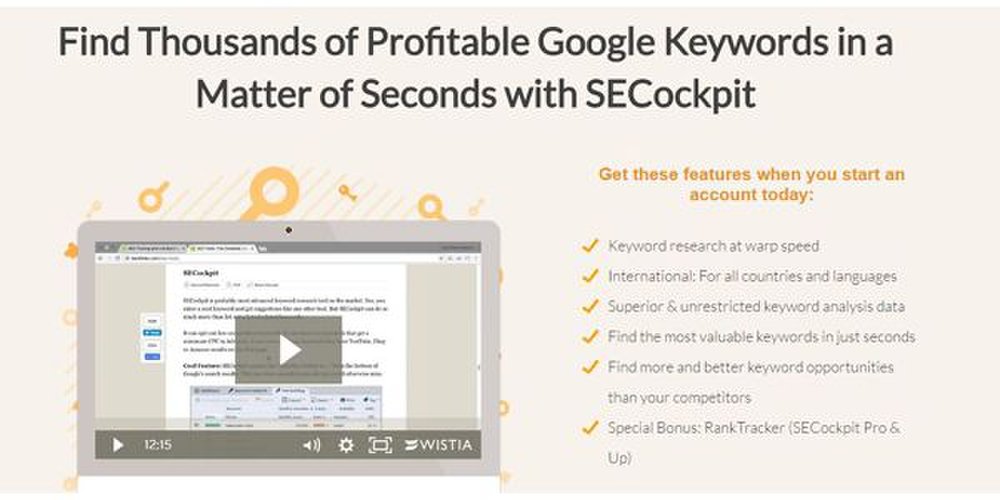 SECockpit image: This keyword research tool processes research requests in seconds.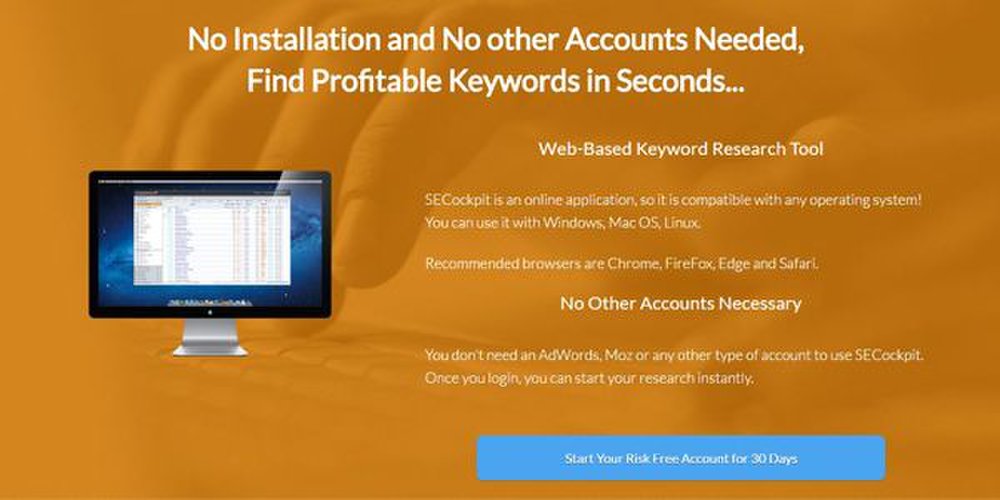 SECockpit image: SECockpit is cloud-based, so you don't need to install anything, and it works on any type of operating system.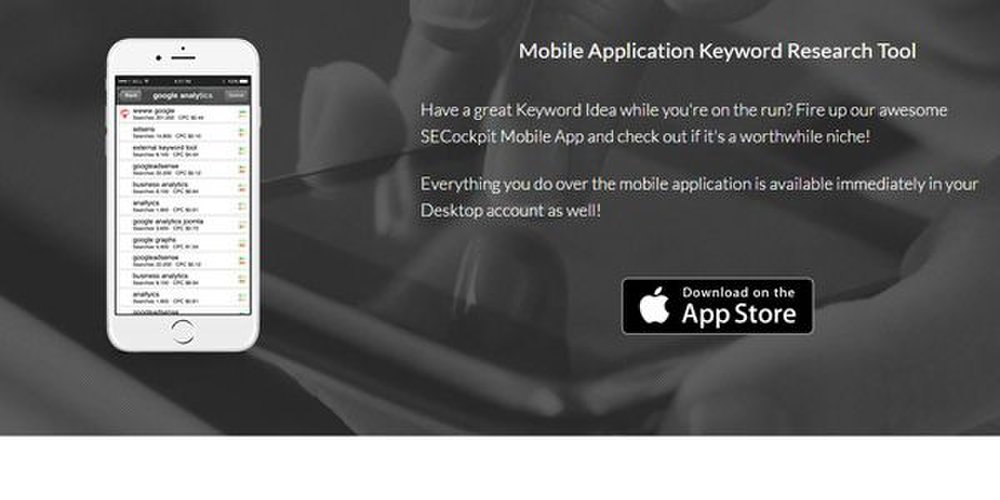 SECockpit image: This tool also provides a mobile app so you can work from any device.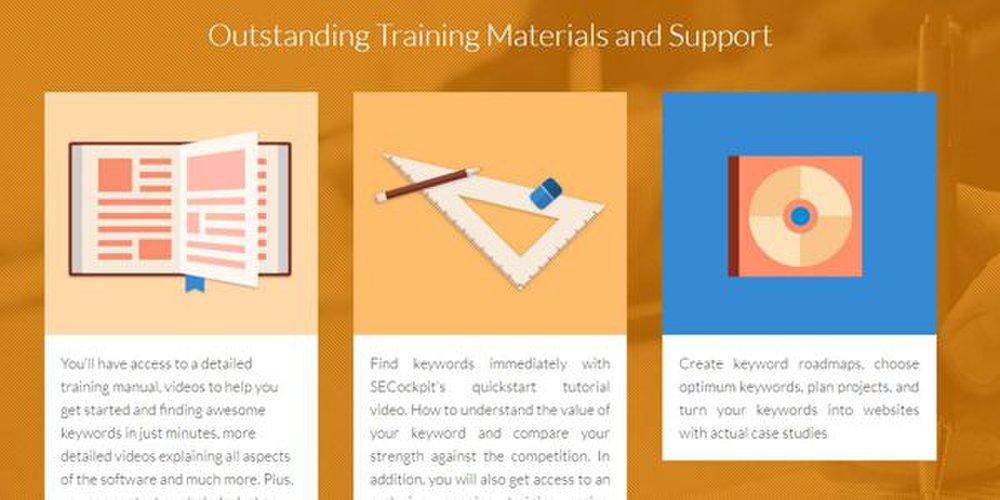 SECockpit image: SECockpit's website offers various customer-support options, including a user manual, video tutorials and a helpdesk.
SECockpit is a thorough and useful keyword research tool that helps you choose the best keywords for your SEO strategy. This tool not only provides helpful keyword options, but it explains whether any keywords are potentially problematic, the volume amount the keyword is searched for per month and other helpful information. It also provides information on AdWords and other advertising that might help your SEO campaign.
The best way to ensure that people find your website is to have the right keywords in your titles, metatags and web content. When someone enters a search term into Google, the search engine lists a number of websites that match that query. One of the things search engines look for in order to match your site with your potential customer is the keyword choices you use across your webpages. Choosing the right ones can be challenging, but it's an essential part of a successful SEO campaign. That's why a keyword research SEO tool is imperative, and our recommendation for this particular tool is SECockpit.

There's more to keyword research than figuring out what consumers are searching for. A good keyword research tool also notifies you how problematic certain keywords may be, how often a keyword is searched for per month and other important information. SECockpit provides all of this information in its keyword research report, including its recommendations on what keywords you can use to improve your rankings. It can also suggest keywords you should drop if they're not generating significant traffic.
One particularly nice feature about SECockpit is that it can help you find AdWords for your campaign, letting you know which terms have the least competition, the highest traffic and greatest earning potential. Additionally, this SEO tool gives you an analysis of the 10 sites currently leading on a certain keyword.
One of SECockpit's unique features is its impressive processing speed. This program runs in the cloud and, as a result, processes information quickly. This is one of the best SEO tools in regards to processing, as it returns up to 200 keywords, processed and analyzed, per minute. Most other SEO keyword tools, by contrast, are much slower. The manufacturer, SwissMadeMarketing, claims that SECockpit runs independent of your internet speed or processor, a bonus, especially if you have glitches with your internet connection.
Keyword research is essential if you want to run a successful SEO campaign. One of the best keyword SEO tools on the market is SECockpit, which runs SEO research at a high speed and offers detailed and thorough information on keyword choice, density and difficulty, AdWords campaigns and more. If you're looking to improve traffic on your site by using targeted keywords, SECockpit is a good choice.

Ready to choose your Best SEO Tools & Rank Trackers? Here's a breakdown of our complete coverage:

Adam C. Uzialko
Adam C. Uzialko, a New Jersey native, graduated from Rutgers University in 2014 with a degree in Political Science and Journalism & Media Studies. In addition to his full-time position at Business News Daily and Business.com, Adam freelances for a variety of outlets. An indispensable ally of the feline race, Adam is owned by four lovely cats.