SecureRecovery Review
By Business.com Editorial Staff
Last Modified: January 2, 2019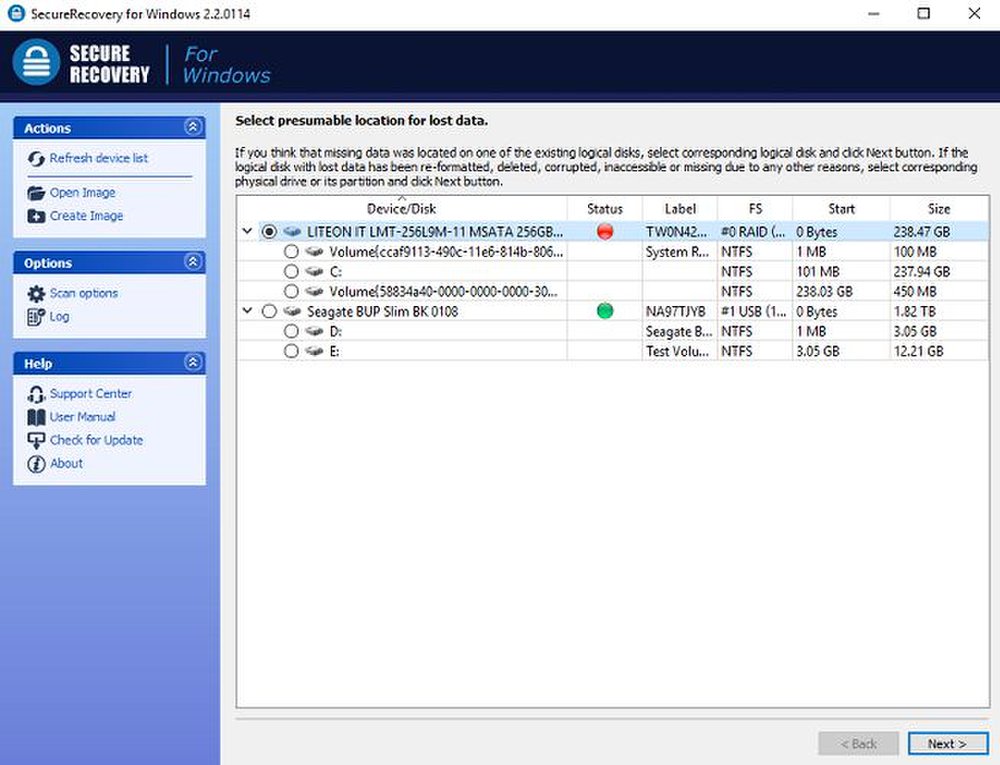 With SecureRecovery, you can scan entire hard drives or individual partitions and make images of the partitions.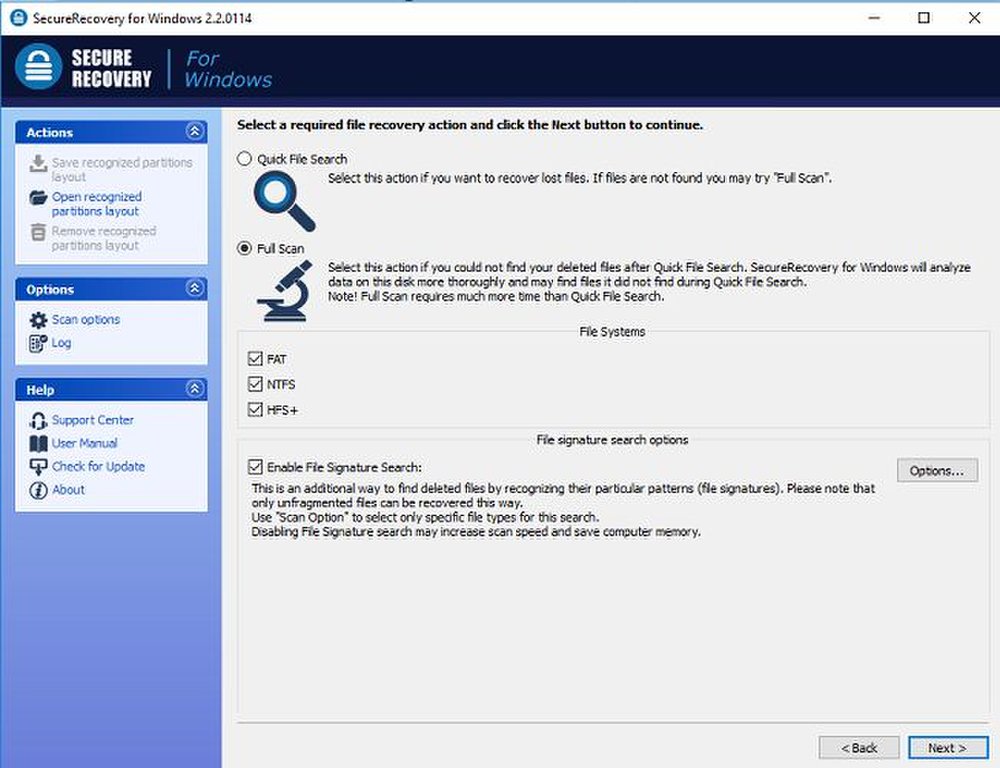 The full-scan option has settings to select different file systems.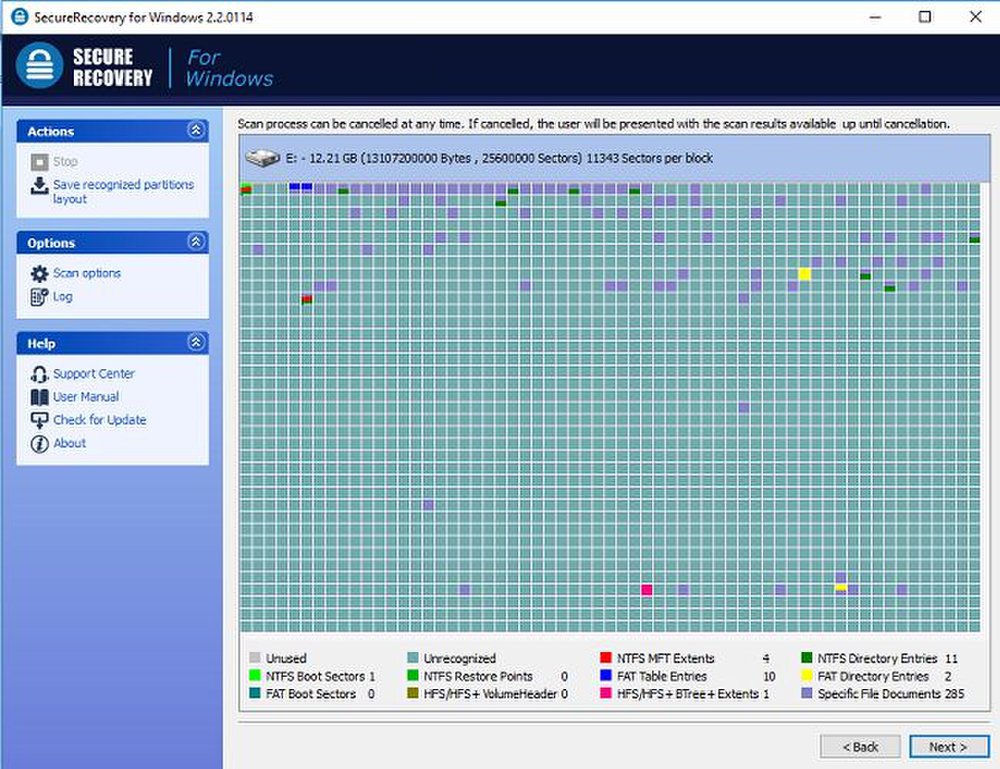 The scan process uses a block grid layout to help IT experts visualize disk damage.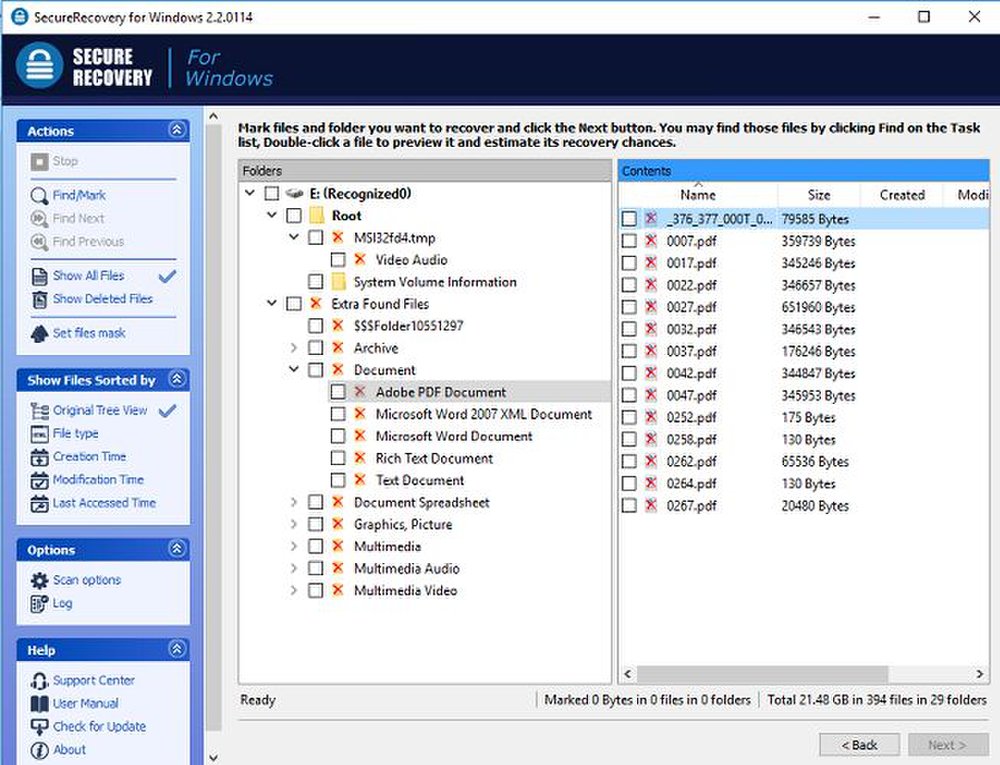 SecureRecovery gives you a file tree of the files it can recover.
Secure Data Recovery's disk recovery software, SecureRecovery, is a Windows-based program that recovers files from logically damaged Windows and Mac OS X volumes. SecureRecovery's strength is its ability to recover deleted files, especially images, audio and video. Whether the loss was due to deletion or reformatting, our testers were able to recover 100 percent of the lost data. This is great if you have a business that relies heavily on images, such as photography or design. It did not fare as well recovering reformatted documents, however, so if yours is a company of paperwork, check out our higher-rated disk recovery systems.
View all our recommendations for data recovery software and services on our best picks page.

Pricing
SecureRecovery for Windows is available in a free demo version that allows you to undelete and unformat an unlimited number of small files (up to 256KB each), which means you may be able to get the files you need without purchasing the full version.
The paid version of SecureRecovery is available for $95. This price includes a single license for installation on one PC. The company recommends downloading the free demo first to see if the data you want to recover shows up in a scan. If it does, you can recover them by purchasing a license for the full program.
Features
SecureRecovery can be used to recover deleted or reformatted data on Windows or Mac-formatted hard drives. This data recovery software has a very basic interface, making it easy to use. One interesting feature, which is useful for IT specialists, is the visual grid that shows the scanning process. This can help IT experts locate sources of damage in a hard drive to diagnose issues.
SecureRecovery also offers an option to save results for later examination. However, you don't see this feature until after you exit the program, which can cause confusion.
Customer Service
If you need help while using SecureRecovery, support is available by phone, email or ticket-based request. Customer service is available 24/7/365. Users can also access helpful articles on Secure Data Recovery's blog.
Drawbacks
This software is not the best choice for businesses with multiple computers. SecureRecovery's single computer limit may be a hindrance, especially since this software does not allow remote network access. While Secure Data Recovery service works with RAID systems, this software cannot handle complex servers. You also won't be able to use SecureRecovery on damaged drives. According to the company's website, the software is only "designed to address logical-level corruption and cannot recover data from devices that are physically damaged." Finally, this software does not offer the option to pause your scan, which may be an inconvenience if your scan is taking longer than expected.

Ready to choose your The Best Data Recovery Services & Software of 2019? Here's a breakdown of our complete coverage:

Business.com Editorial Staff
The purpose of our community is to connect small business owners with experienced industry experts who can address their questions, offer direction, and share best practices. We are always looking for fresh perspectives to join our contributor program. If you're an expert working in your field – whether as an employee, entrepreneur, or consultant – we'd love to help you share your voice with our readers and the Business.com community. We work hard to only publish high-quality and relevant content to our small business audience. To help us ensure you are the right fit, we ask that you take the time to complete a short application: https://www.business.com/contributor/apply/ We can't wait to hear what you have to say!