ShopKeep Review

ShopKeep, a POS system designed for small and midsize businesses in the retail and restaurant industries, is used at more than 25,000 businesses nationwide. Though it was originally an iPad-based system, you can now use it on the Clover Mini and the Clover Station as well. The company doesn't require you to sign a lengthy contract, allowing you to use its services on a monthly basis. However, you may receive a discounted rate if you're willing to commit to a longer term.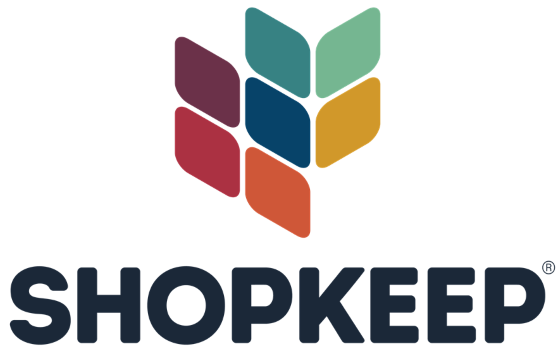 ShopKeep
The Verdict
ShopKeep has favorable terms and many features, but it lacks pricing transparency, and its customer support isn't as responsive as other companies we tested.
Visit our best picks page to see all of our recommendations for POS systems. 
ShopKeep Pricing and Terms
ShopKeep has favorable terms, as the company gives you a choice of using its POS software on a month-to-month basis or signing an annual contract. It also allows you to use third-party processors and hardware, even though the company offers these services. 
POS Software
ShopKeep used to post its monthly subscription rate on its website, but it now has quote-based pricing. To learn what ShopKeep would cost you, you must call and speak with a sales agent, which is less than convenient. The company has live chat on its website, which you can use to set up a phone call with a sales agent, but you won't have any luck using it to get pricing. 
In addition to its iPad POS software, ShopKeep offers an in-house payment processor called ShopKeep Payments. As with its POS software, though, it doesn't post rates for its payment processing online; again, you need to call the company for a quote. You can work with another processor if you prefer, though you might pay a monthly $20 gateway access fee for the privilege. 
POS Hardware
ShopKeep sells POS hardware, and you'll need to purchase your card reader from the company if you want your payment processor to integrate with the POS system. However, if you already own other POS hardware, such as receipt printers and barcode scanners, you may be able to use it. ShopKeep posts information about compatible hardware on its support page, which you can use as a guide if you want to purchase equipment from a third-party vendor. 
Features
ShopKeep has a good selection of features that will work well for most retail businesses and casual restaurants. It has most of the features we looked for in a retail POS system, along with extras such as employee time tracking. 
Inventory Management
This POS system supports an unlimited number of products, and you can use its inventory management tools to organize them by department, category or supplier. Using the raw goods feature, you can track the items that go into a finished product, which allows restaurants to track inventory at the ingredient level. You can set the system to alert you when items are low. Although it can store vendor contact information, you can't create purchase orders in this system. 
Customer Management
You can collect customer contact information in the system and use it to email your customers their receipts. An integration for Mailchimp is available if you want to run email marketing campaigns. 
Employee Management
You can create employee profiles, assign individual register permissions and decide who can access back-office features. Employees can use ShopKeep's register app to clock in and out, and you can use its reporting features to see when your business is busy and slow so you can optimize your staff's schedules. 
Reporting
Reporting is one of the system's strengths. It has reports for sales, inventory and employees. It shows you your sales volume by hour, which can help you identify busy times when you need to schedule more employees to work. It also shows you which products are your best sellers and which ones you make the highest margin on. You can export report data to another program in CSV, Excel and PDF formats, and you can access reports on the go using ShopKeep's Pocket App. 
Integrations
In addition to the Mailchimp integration, ShopKeep's integrations include QuickBooks accounting software and the BigCommerce e-commerce platform. 
Additional Considerations
For customer support, you can contact the company 24/7 by phone, text message, help ticket or online chat through the system's back office. In our testing, we found the chat option to be prompt, but the information the chat agent was able to provide was lacking. Calling the company was frustrating, as we spent more than 10 minutes on hold. Remote assistance is available if you have an issue with the back office, and the company can help you set up the system and import your data. If you have a hardware failure, you can order replacement parts to be shipped to you overnight. 
Drawbacks
ShopKeep isn't as forthcoming with its pricing as some of its competitors are. You'll have to call to receive a quote – and if you do contact the company by phone, you may find the wait time frustrating.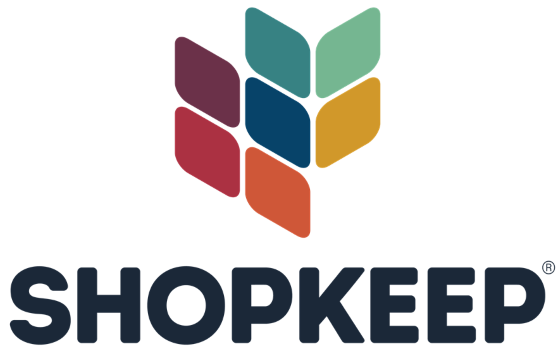 ShopKeep
The Verdict
ShopKeep has favorable terms and many features, but it lacks pricing transparency, and its customer support isn't as responsive as other companies we tested.

Lori Fairbanks
business.com Staff
Lori Fairbanks is a writer and editor for business.com and Business News Daily who has written about financial services for small businesses for more than seven years. Lori has spent hundreds of hours researching, analyzing and choosing the best options for critical financial-related small business services, including credit card processing services, point-of-sale (POS) systems and employee retirement plans. Lori's publishing experience is extensive, having worked as a magazine editor and then as a freelance writer and editor for a variety of companies.