ShowMyPC Review
By Business.com Editorial Staff
Last Modified: September 11, 2018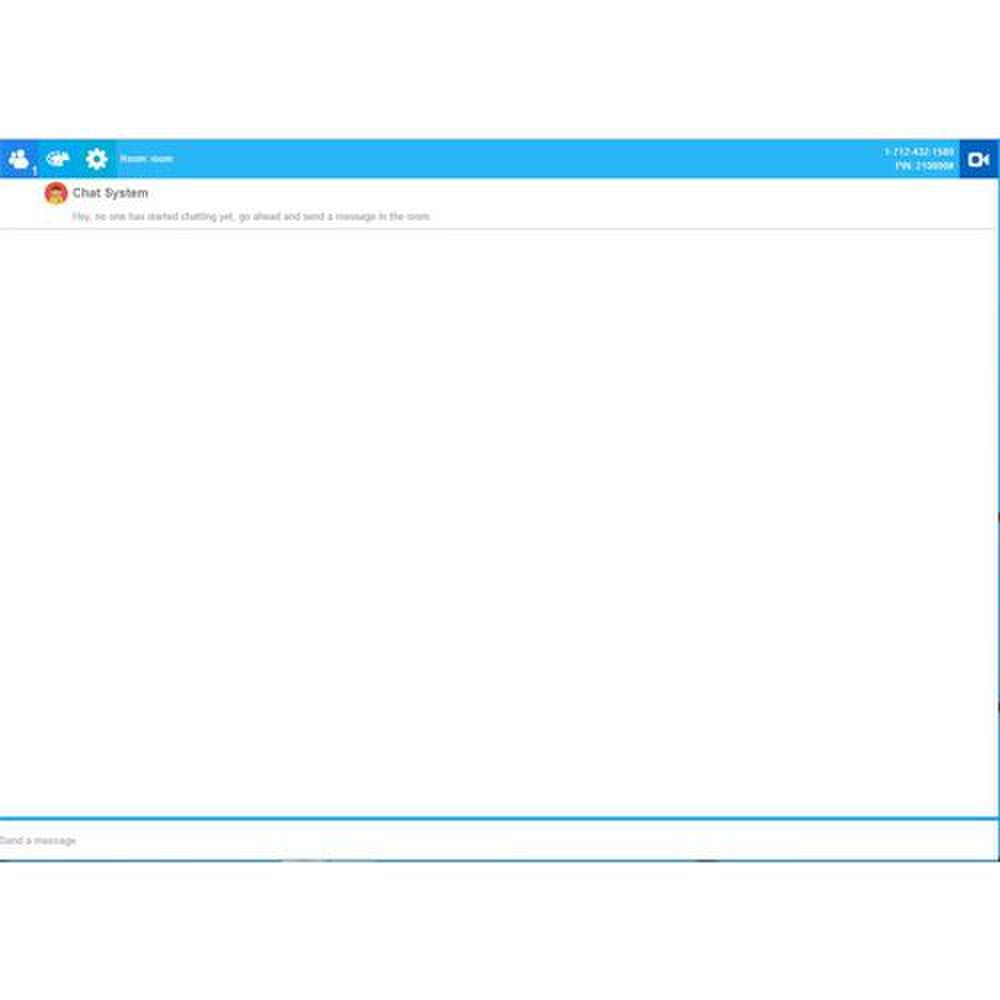 ShowMyPC image: Using the chat tool, you can communicate to the person sitting at the remote computer.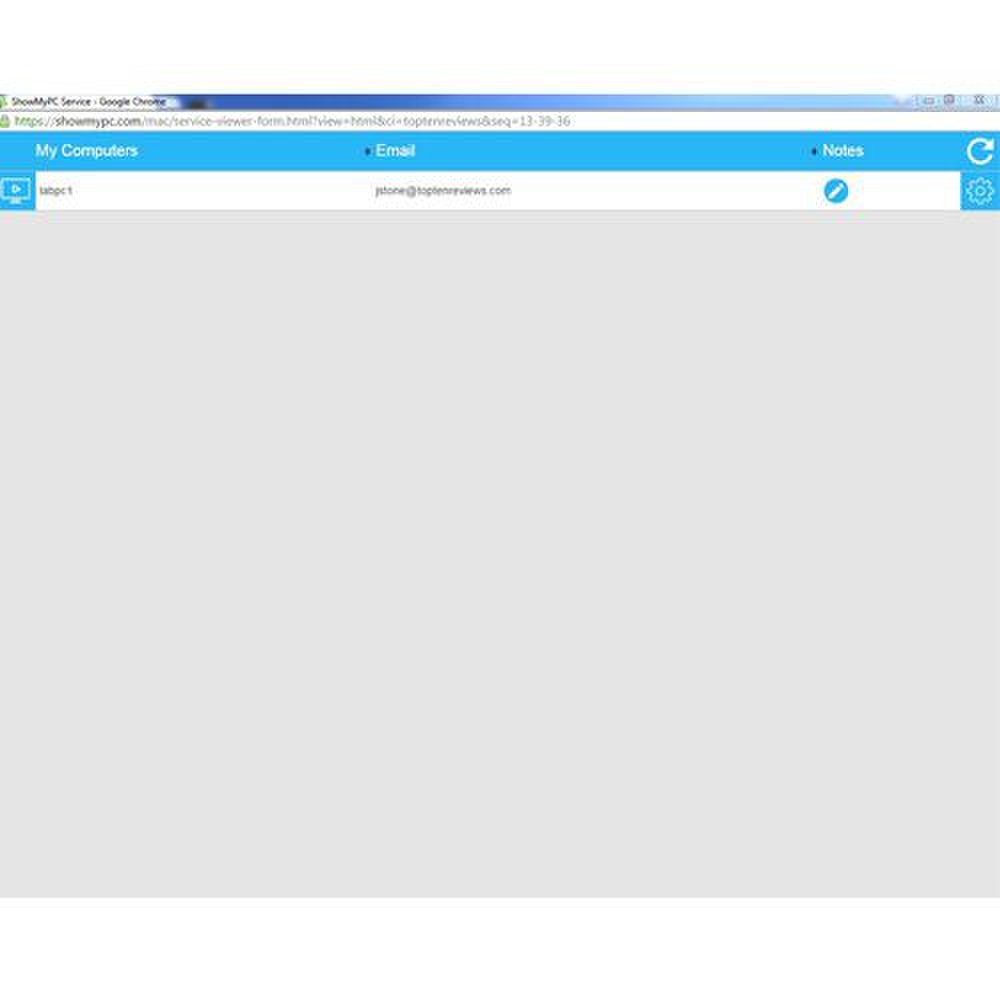 ShowMyPC image: You can access the software's dashboard from a web browser, making it quick and easy to gain remote access.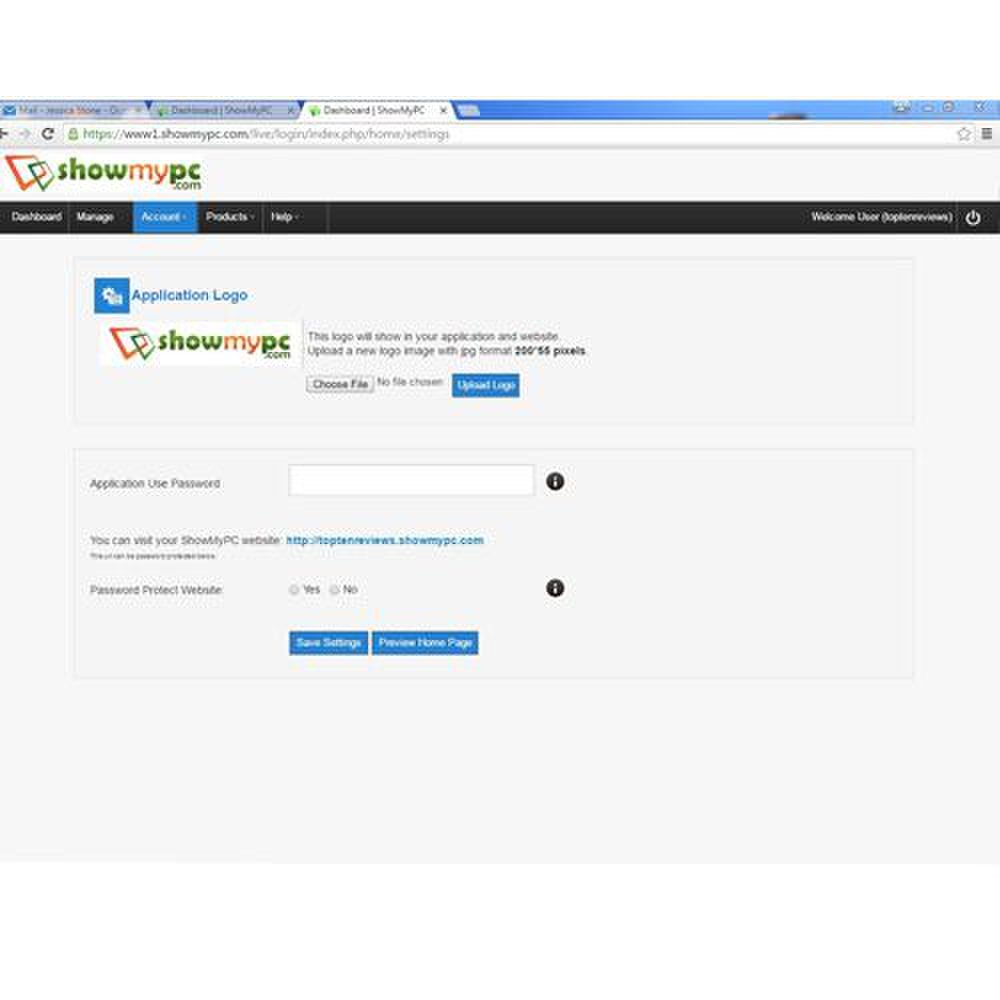 ShowMyPC image: When you create an account, ShowMyPC makes a website specific to your company so you can access your dashboard from a browser.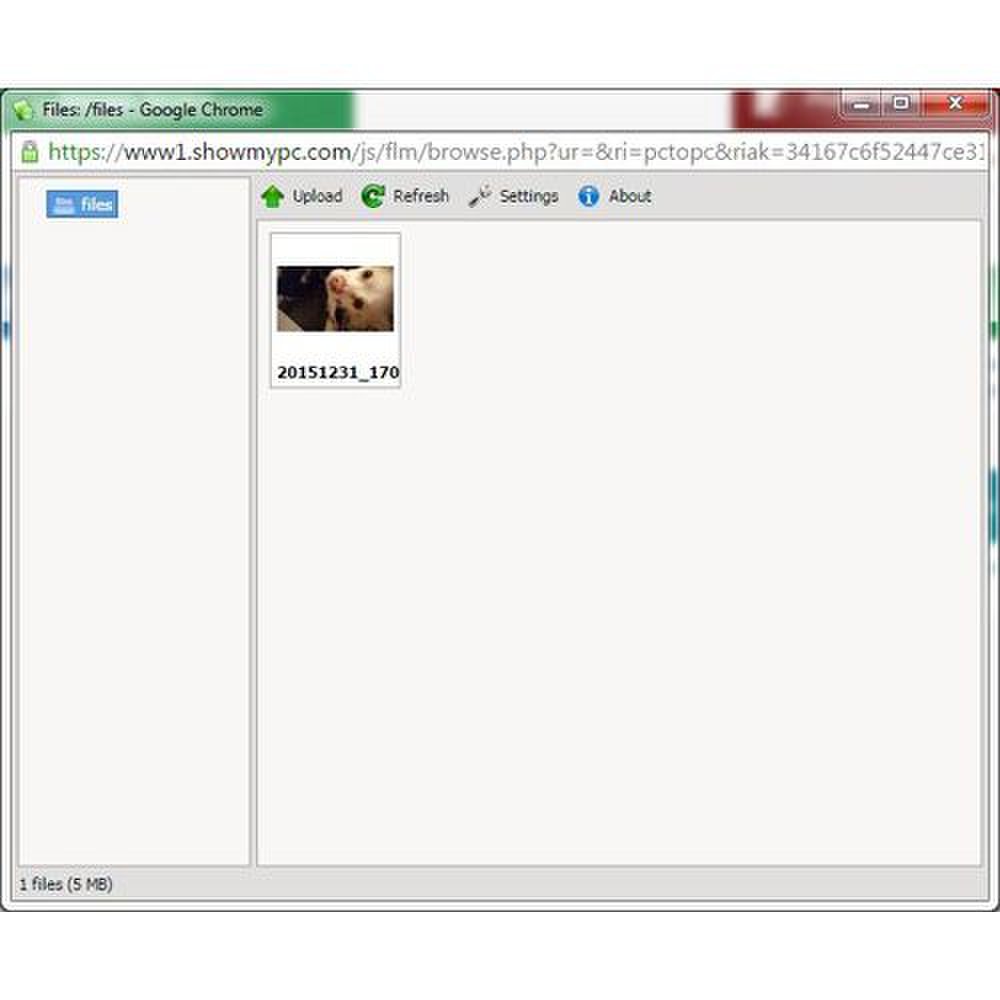 ShowMyPC image: This software has a data shared folder you can upload files to rather than directly transfer files.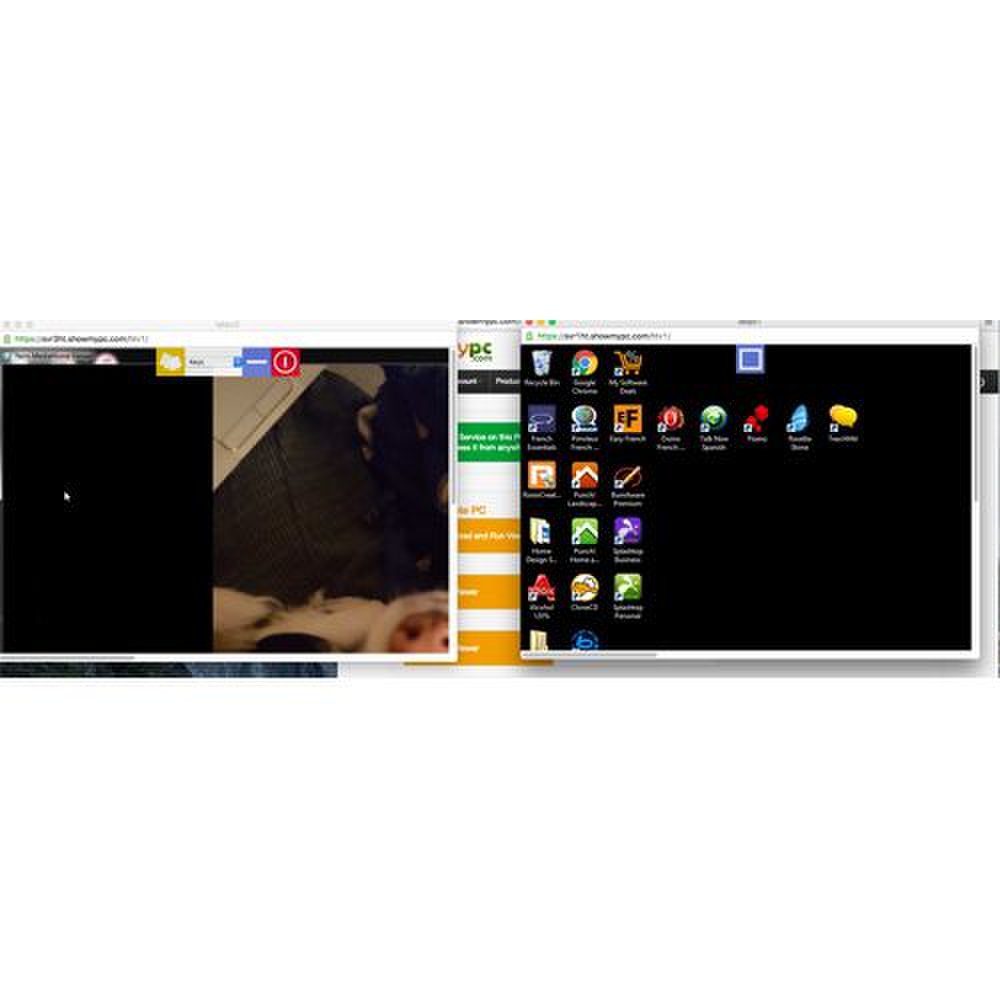 ShowMyPC image: You can control how many screens you view at once when connected to a remote computer.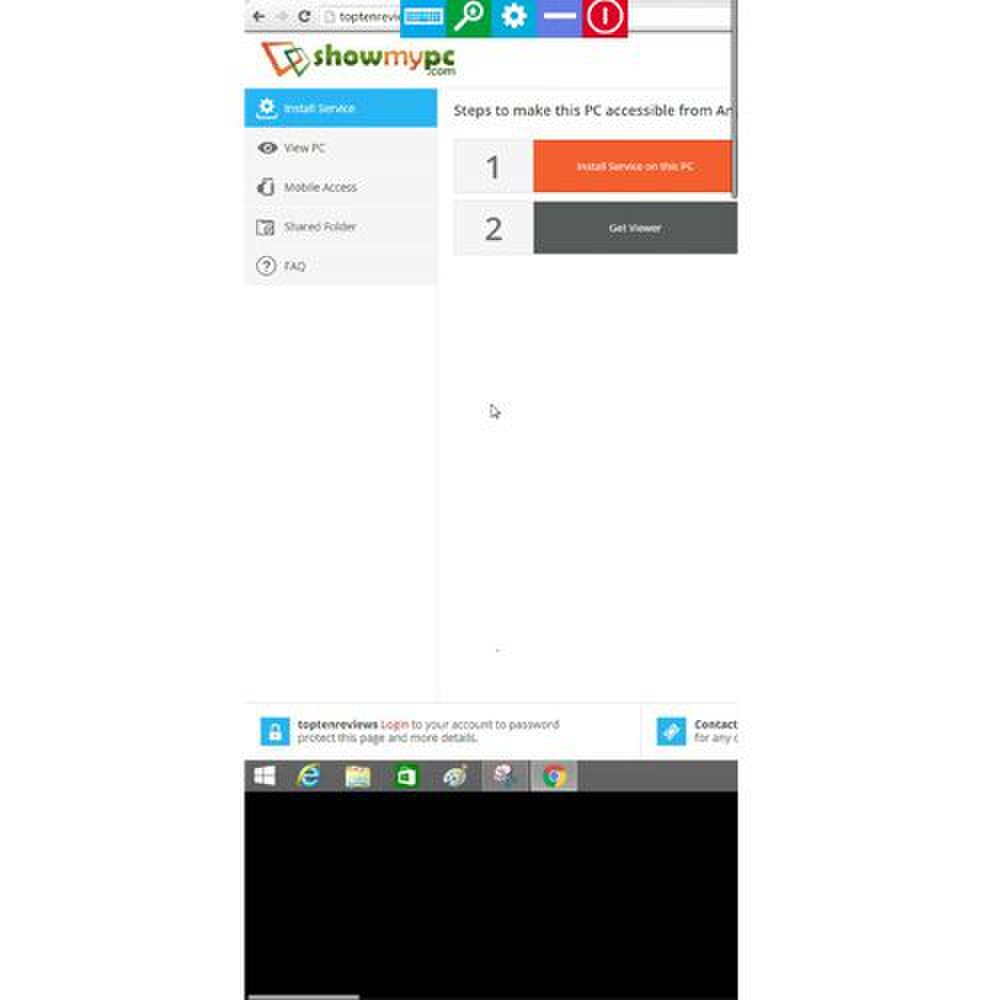 ShowMyPC image: Using the control panel, you can access the general settings for the software.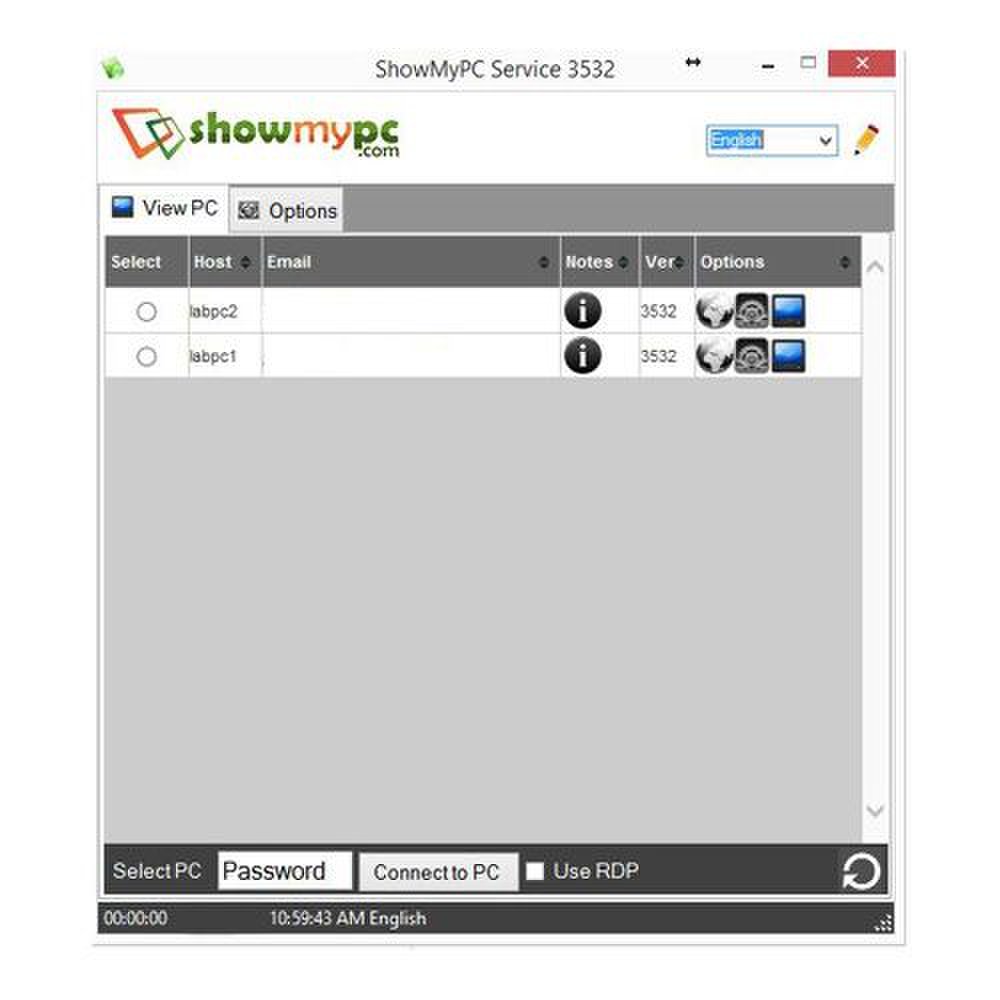 ShowMyPC image: The software's dashboard displays remote computers you can connect to.
ShowMyPC Service 10 is a good remote PC access software when it comes to offered features and affordability. However, the interface was not as smooth as with many of the programs we reviewed. In addition, the software produced a significant lag, making it difficult to navigate the host computer. As a result, there is a tradeoff between price and usability.
The installation process is different from the other remote desktops. It requires the administrator and client to access the ShowMyPC website you create when you register and download the server onto the computer you wish to access remotely. You can then download the viewer or access it from your ShowMyPC website. This feature is handy if you are not using your personal laptop, as you do not need to download an app, but it adds another level of complexity to the interface. You also cannot access a Mac computer remotely, since the server download does not support iOS.

ShowMyPC
Best Remote PC Access Software
The Verdict
ShowMyPC's affordability makes it worth considering, but there is a trade-off. The remote desktop program lacks usability between its significant lag times and confusing interface.
Visit Site ▶
When using the web interface, however, you do not have the convenience of the toolbar, so some functions get problematic. Most notable is the file sharing. To transfer files, you need to load them into your account and then allow the guest access to them for download. When transferring files, we found that the software quickly moved files from one computer to the other. Although, it does not have a drag-and-drop tool, which would greatly improve the usability of this software.
Some aspects of the PC interface are problematic. We found that the remote desktop connection froze on several occasions during our testing and required exiting the program completely. We also found that there was a significant lag when running any programs or browsing the internet. Whether you are using the web browser or the downloaded viewer, the dashboard is more confusing than the other program interfaces on our lineup.
The remote desktop has a chat feature available for telecommuters and IT technicians to use to communicate when both parties are logged in. It works through the ShowMyPC website, as opposed to an open chat room, and runs smoothly.
This software's standout feature is its ability to record a session. Few remote access programs support this type of feature. It can prove useful for times when you want to have a "paper trail" of the work you did on a computer or if you need to have a recording of the session to refer to later.
ShowMyPC has searchable FAQs, user guides and some basic videos that all serve as valuable resources when first using this program. The company provides phone and chat support during U.S. business hours. Chat support was quick and helpful when we contacted it. If that team is not available, it responds by email to your questions in a timely manner.
ShowMyPC has some useful features not found with every remote access software in our lineup, and the recording function is a handy feature if you need a record of your activity beyond login times. However, its slow speeds and difficult interface can make it a challenge to use. If affordability and features are more important than speed, it's worth considering.

ShowMyPC
Best Remote PC Access Software
The Verdict
ShowMyPC's affordability makes it worth considering, but there is a trade-off. The remote desktop program lacks usability between its significant lag times and confusing interface.
Visit Site ▶
Business.com Editorial Staff
The purpose of our community is to connect small business owners with experienced industry experts who can address their questions, offer direction, and share best practices. We are always looking for fresh perspectives to join our contributor program. If you're an expert working in your field – whether as an employee, entrepreneur, or consultant – we'd love to help you share your voice with our readers and the Business.com community. We work hard to only publish high-quality and relevant content to our small business audience. To help us ensure you are the right fit, we ask that you take the time to complete a short application: https://www.business.com/contributor/apply/ We can't wait to hear what you have to say!