SimilarWeb Review
By Adam C. Uzialko
Last Modified: August 20, 2018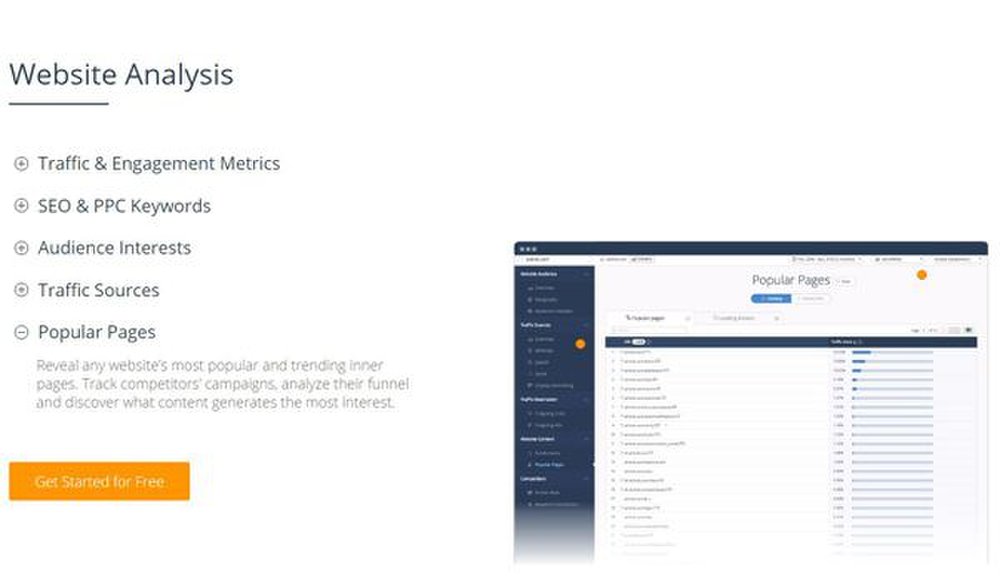 SimilarWeb image: This SEO tool analyzes your competitor's website for metrics on traffic, keywords and more.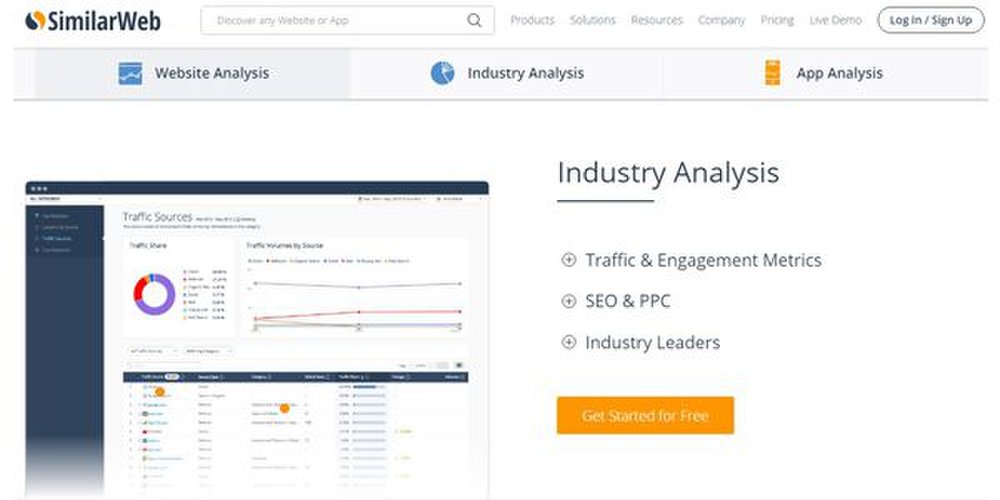 SimilarWeb image: SimilarWeb gathers information on your market, including who the industry leaders are and any new companies you need to watch.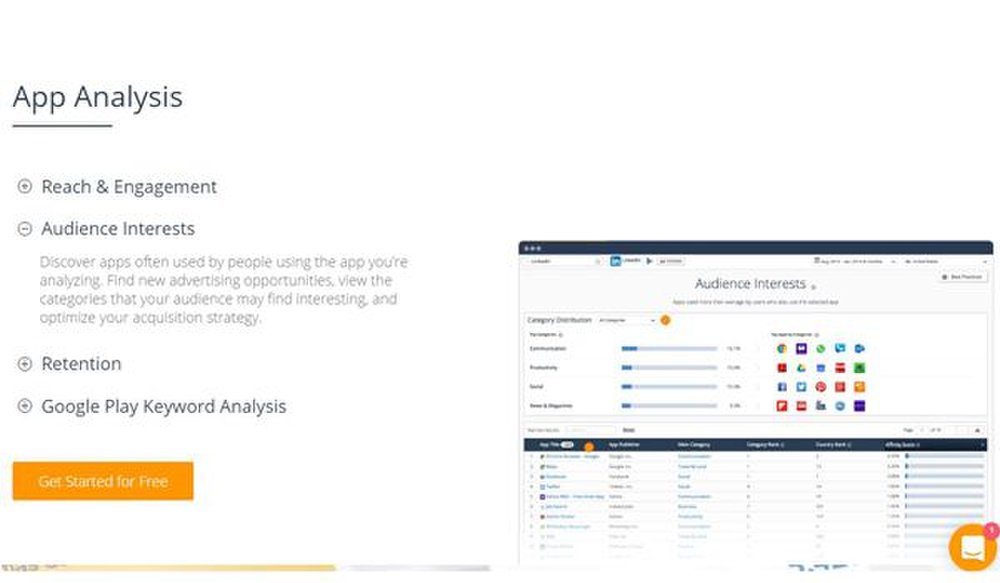 SimilarWeb image: You can analyze your app and the apps of your competition with this SEO tool.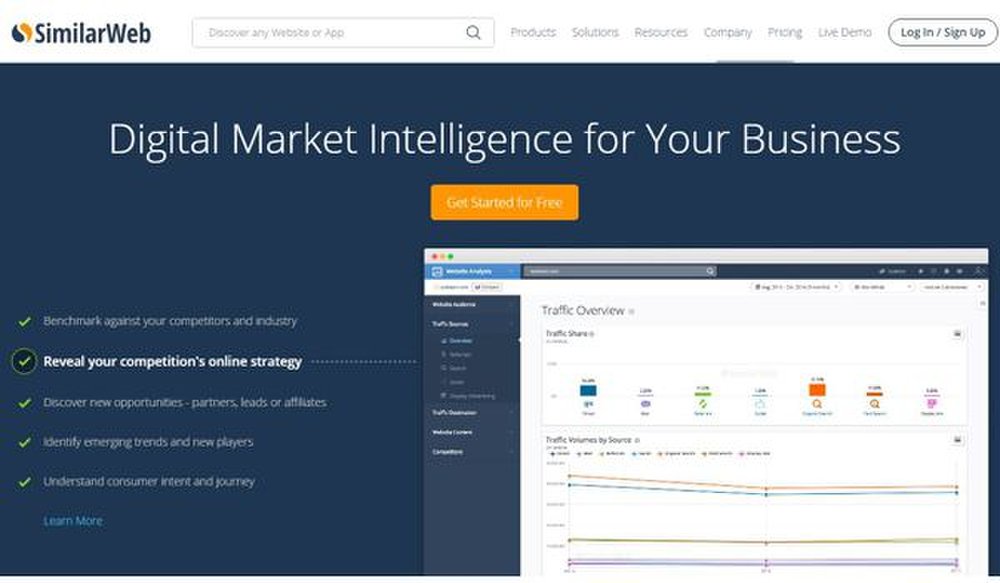 SimilarWeb image: By gathering information on your competitors and industry, SimilarWeb helps give you a better understanding of what your customers are interested in and how you can reach them.
SimilarWeb provides accurate and informative data on businesses in your market so you can easily see what your competitors are doing. This search engine optimization (SEO) analysis tool collects important metrics on traffic, engagement, SEO keywords and more on your competitors, giving you an overview of what you're up against and how you can gain an edge in your market.
If you want to gain the upper hand in your industry, you need an SEO tool that provides accurate and high-quality data on your competitors. Information on your competition's SEO strategy, the keywords they use and other data help you see not only how you can improve but how you can go above and beyond what they're doing. This insight can be invaluable in a highly competitive market.

SimilarWeb gathers data from multiple sources, including international panels, ISP data, and, of course, crawling the websites you want information on. Then, the program selects the best and most relevant data, categorizes it, and using an algorithm, processes and delivers it to your dashboard in clean, easy-to-read reports, charts, and graphs.
When SimilarWeb analyzes websites, it looks for information on overall visits, bounce rates, page views and the average amount of time a consumer spends on your competitor's site. It then compares this data against yours so you can see how you're measuring up against the leaders in your industry. It also gathers information on SEO and pay-per-click (PPC) keywords, the sources of your competitors' traffic, and which webpages are the most popular or are trending.
A unique and helpful feature of this SEO monitoring tool is its industry analysis. There are several competitor analysis tools out there, but few can look at your industry as a whole and give you key metrics on your market. This is where SimilarWeb shines. It shows you relevant trends, up-and-coming players to watch, the leaders in your industry, their SEO and PPC campaign strategies, and more.
Another unique feature SimilarWeb provides is its app analysis. This is an especially helpful feature if you're invested in the mobile market and want to know how you're performing against competitors there. SimilarWeb provides data on audience interest and retention, reach and engagement, Google Play keywords, and compares you directly against your competitors.
SimilarWeb gives you thorough information on how your competitors are performing, comparing your data against theirs so you know how you measure up and what you can do to improve your standing. It also provides detailed analytics on your industry and gathers information on app performance for you and your competitors. SimilarWeb is one of the best SEO tools available for competitor analysis and is worth considering for your business.

Ready to choose your Best SEO Tools & Rank Trackers? Here's a breakdown of our complete coverage:

Adam C. Uzialko
Adam C. Uzialko, a New Jersey native, graduated from Rutgers University in 2014 with a degree in Political Science and Journalism & Media Studies. In addition to his full-time position at Business News Daily and Business.com, Adam freelances for a variety of outlets. An indispensable ally of the feline race, Adam is owned by four lovely cats.