Skyline Review
By Business.com Editorial Staff
Last Modified: December 18, 2017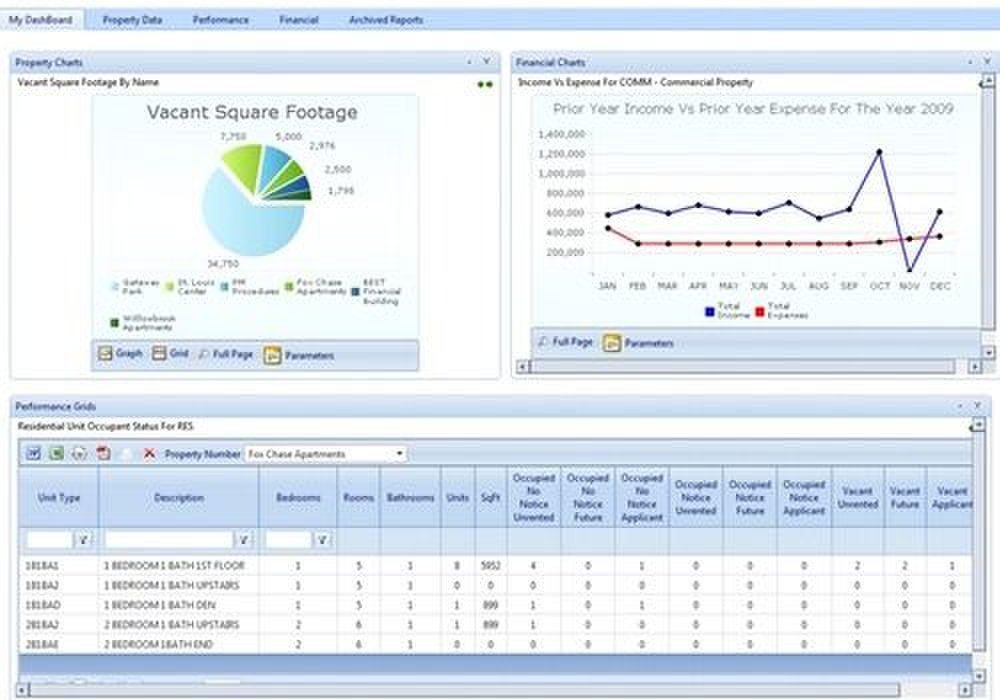 Skyline image: The dashboard can support multiple windows open for various categories.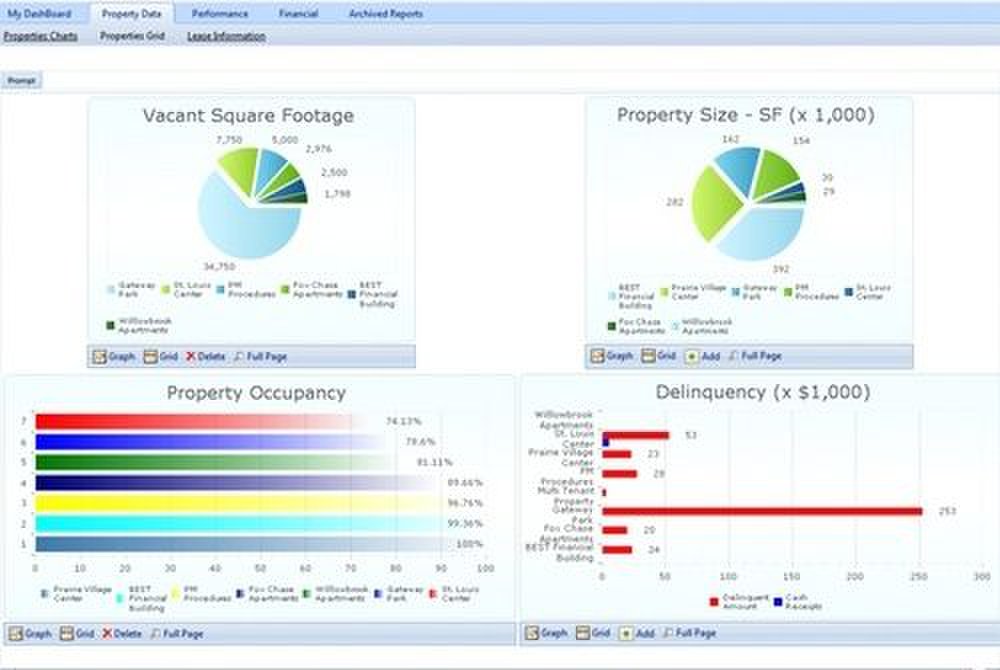 Skyline image: You can sort through property data and statistics through this property manager software's reports.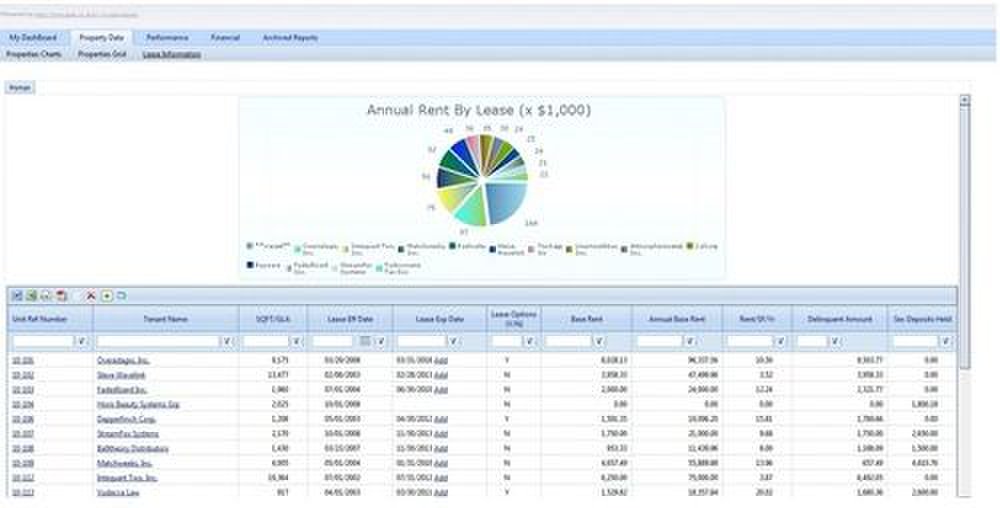 Skyline image: You can arrange lease information to your preference in this property management software.
Skyline by SS&C Technologies is online property management software that offers customization to its users. In addition to customizing almost anything you can think of pertaining to property management, Skyline also provides a suite of resources for marketing, tenant management, maintenance and accounting.
This property management software offers a strong marketing platform that helps you find new tenants through common rental websites and online applications. You can quickly assess whether a potential prospect is going to be suitable for your vacant unit based on background checks that you can run within this rental property management software, saving you time and money.

Skyline
Best Property Management
The Verdict
Skyline gives you control over how you collect information from potential renters, and you can easily track information on your units in one central location.
Visit Site ▶
Owners can access financial statements about their properties via the owner portal. They can also communicate with property managers to better understand the current state of their properties. The biggest issue with Skyline's property manager software, however, is that it isn't as intuitive or intelligent as other programs. You're likely going to have more clicks, more steps and more typing in this application because fields don't auto populate.
The best property management software offers tenants an online portal where they can pay rent, submit maintenance requests and communicate with you, and Skyline is no exception. If your tenants need to review important documents such as lease agreements, they can access those documents in electronic format as well. You can also add custom fields to applications and forms, so you can get exactly the information you need from a customer, client or vendor.
There are a bevy of maintenance features included in the software that make maintenance go smoother. Maintenance staff can access work orders anywhere using their smartphones and easily inform managers and owners when the service requests are complete. Skyline's customization is especially helpful when adding or tracking specialized or unique service requests.
The accounting features consist of a general ledger that handles cash or accrual-based accounting, an assortment of reports, and the ability to import or export account data to and from other software solutions. Skyline has the ability to export data as CSV files for use in Excel or QuickBooks. You likely will never need this feature because the accounting features are powerful and can handle any task that a property manager may need to do. For professional property managers, Skyline can calculate commissions and fees automatically on a case-by-case basis.
Property managers designed Skyline, which makes it one of the most reflexive, user-friendly property solutions on the market. The direct support options are limited to phone and email, as we were unable to find a live-chat support feature. You can also get support by searching the FAQs and user manual. New features are frequently added to the software each year based on feedback through client-driven interactions.
Skyline has much to offer to property managers. Its features give you full control to customize the software to suit the specific needs of your business. The user-friendly interface was designed with property managers in mind, but it isn't the most intuitive program you can use.

Skyline
Best Property Management
The Verdict
Skyline gives you control over how you collect information from potential renters, and you can easily track information on your units in one central location.
Visit Site ▶
Ready to choose your Best Property Management? Here's a breakdown of our complete coverage:
Business.com Editorial Staff
The purpose of our community is to connect small business owners with experienced industry experts who can address their questions, offer direction, and share best practices. We are always looking for fresh perspectives to join our contributor program. If you're an expert working in your field – whether as an employee, entrepreneur, or consultant – we'd love to help you share your voice with our readers and the Business.com community. We work hard to only publish high-quality and relevant content to our small business audience. To help us ensure you are the right fit, we ask that you take the time to complete a short application: https://www.business.com/contributor/apply/ We can't wait to hear what you have to say!