SocialClout Review
By Business.com Editorial Staff
Last Modified: December 12, 2018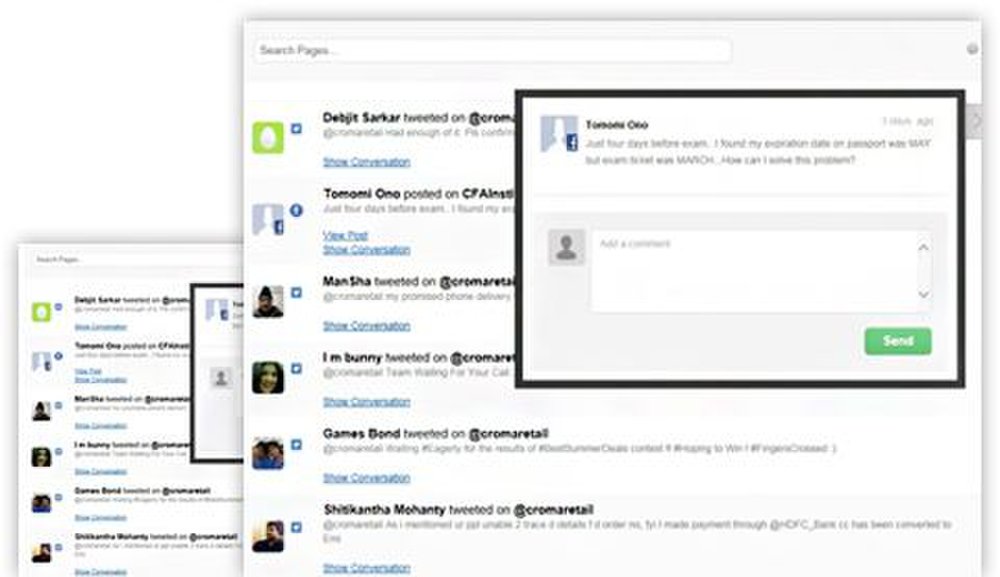 SocialClout image: You can get alerts to kudos or complaints so you can respond quickly.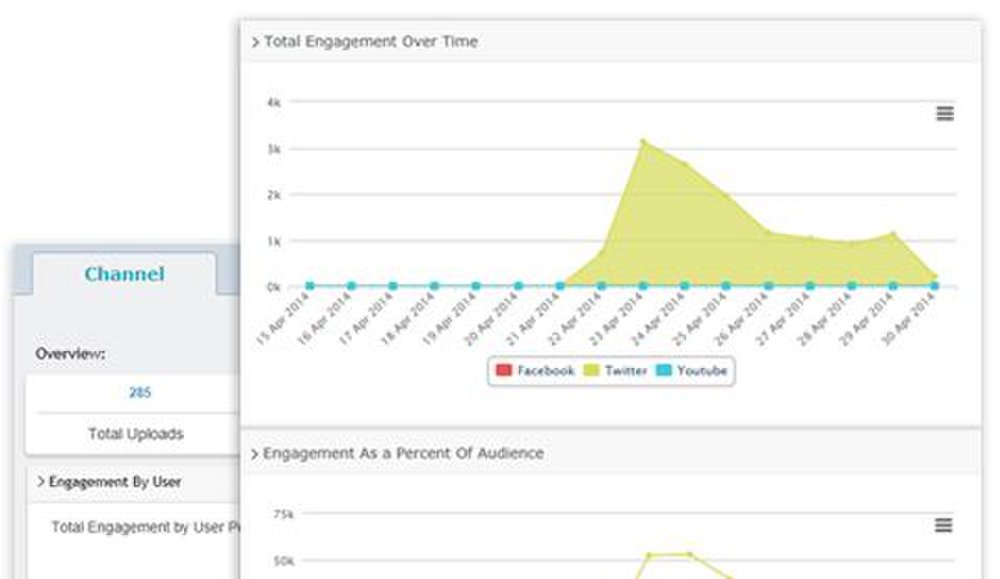 SocialClout image: The software lets you monitor engagement such as mentions of your company on social media.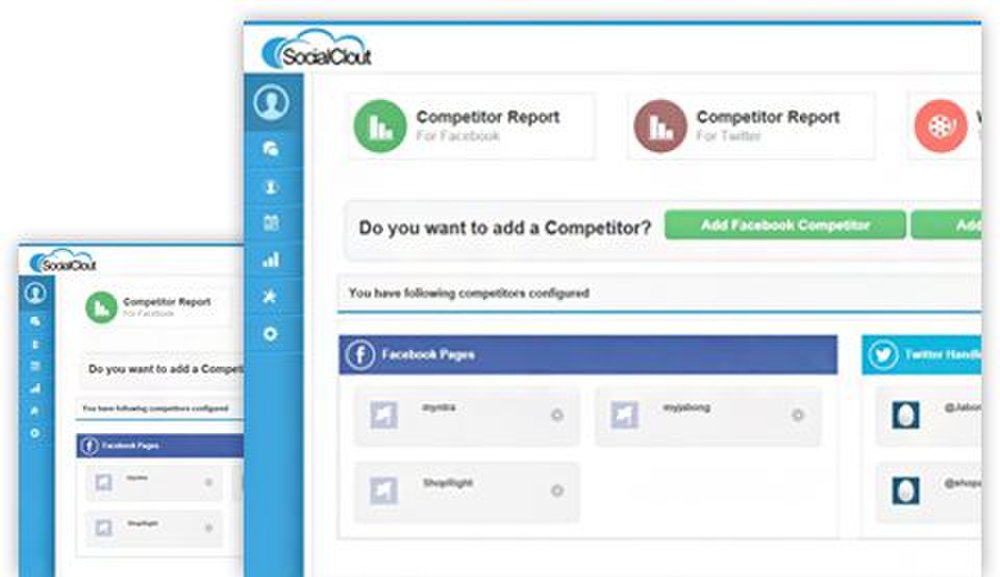 SocialClout image: You can add competitor names to see how you stack up and identify potential influencers and customers.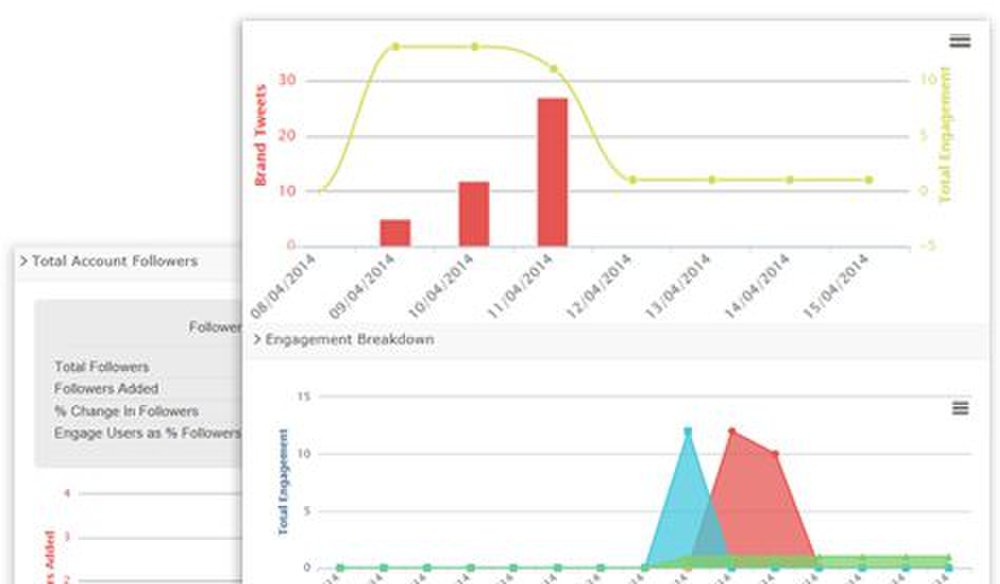 SocialClout image: This software uses Natural Language Processing techniques to determine positive, negative or neutral sentiment of messages.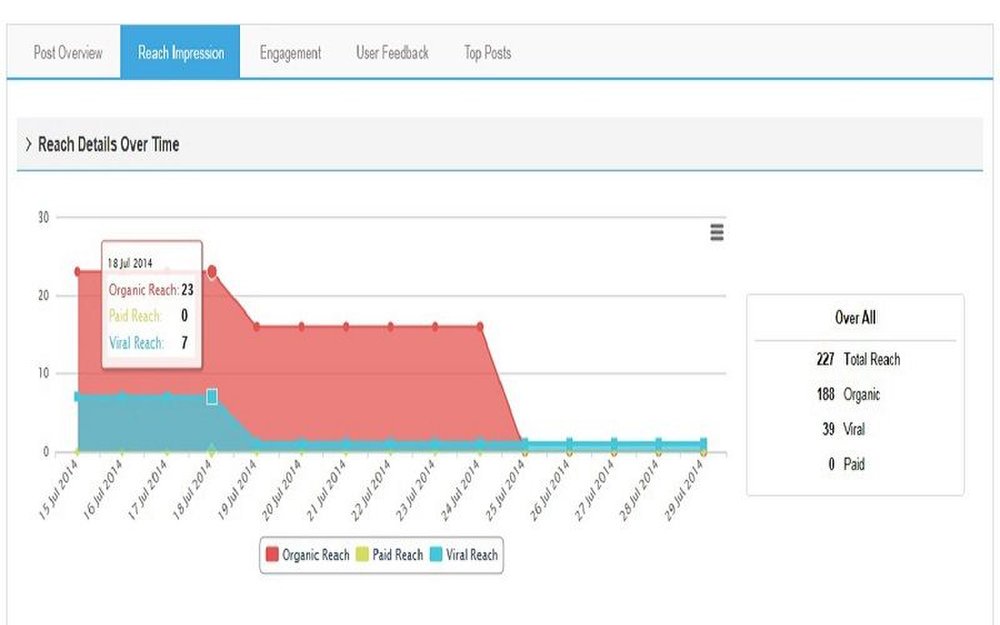 SocialClout image: This software analyzes your own posts and campaigns as well as reposts to judge your overall performance.
Not every business needs to monitor millions of news sites for mentions. Small businesses can get the information they need from standard social media. SocialClout is social media monitoring software geared toward small businesses that monitors social networks, blogs and forums. It has social analytics software, which includes sentiment analysis and demographics and out-of-the-box reports. In addition, it lets you integrate up to five social media venues for quick responses to posts. While it bills itself as suitable for enterprise-level businesses, its competitive pricing makes it a good choice for SMBs.
This social media software looks for mentions of your brand across Facebook, Twitter, Instagram, LinkedIn, YouTube, blogs and forums. You can designate keywords and key process indicators as part of your search. You can set up competitive analysis to see how your rivals are faring as well. The competitor analysis tool lets you drill down to posts to see what is affecting their ratings and to identify dissatisfied customers to target as sales leads.
SocialClout keeps a database of all posts from Facebook, Twitter, YouTube, Instagram or LinkedIn, allowing you to do trend analysis as well as keep up with current posts vital to your business. It does not offer monitoring or translation of multiple languages, however.
In addition to leads from dissatisfied customers, the social listening software can analyze posts in general for intent to buy or needs. These can be funneled to your salespeople as potential leads, or you can respond quickly via the platform with an offer, a discount or an encouraging suggestion.
Its automated sentiment analysis engine helps you understand whether the online mentions and posts and comments on your social channels are positive, negative or simply neutral. Its technology is based on Natural Language Processing techniques, which are shown to be 70% to 85% accurate. Humans average an 80% accuracy in determining the sentiment of posts.
In addition to sentiment, you can conduct demographics analysis to discover who your target consumers are. It also shows statistics that can help you identify key influencers. These are people who have a following among your target customers. Once you identify these people, you can follow them, join their conversations or even offer them products for review.
While it does not offer a platform for posting to all your social media platforms, SocialClout does have a campaign planner to help you develop the most effective campaign and monitor the results. It offers multiple reports to make sense of all the data. It also has video and written tutorials to help you learn to use the software to its best effect.
While there are many extensive – and expensive – social media monitoring tools, SocialClout is inexpensive, comprehensive and easy to use. It does not have as many tools for in-depth analysis as some enterprise-level programs, but it does an excellent job of meeting the social analysis needs of small businesses.
Ready to choose your Best Social Media Management and Monitoring Tools? Here's a breakdown of our complete coverage:
Business.com Editorial Staff
The purpose of our community is to connect small business owners with experienced industry experts who can address their questions, offer direction, and share best practices. We are always looking for fresh perspectives to join our contributor program. If you're an expert working in your field – whether as an employee, entrepreneur, or consultant – we'd love to help you share your voice with our readers and the Business.com community. We work hard to only publish high-quality and relevant content to our small business audience. To help us ensure you are the right fit, we ask that you take the time to complete a short application: https://www.business.com/contributor/apply/ We can't wait to hear what you have to say!