NetVizor Review

While most employee monitoring software is narrowly focused on keeping tabs on your employees, others can support other necessary tasks as well. NetVizor not only offers the core activity monitoring features we looked for in our review, but it also allows excels at network management, the top-level administration and maintenance of a business network. Network management is essential to a holistic cybersecurity strategy that identifies threats before it is too late and allows administrators to plan, monitor and react to vulnerabilities across the wider network. So, while NetVizor's employee monitoring suite offers you protection against internal threats, its network management component can help you prepare for external threats. Best of all, these tools are wrapped up in a relatively easy-to-use platform that comes with significant customer support.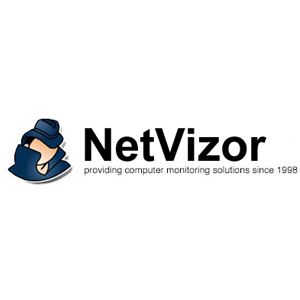 NetVizor
The Verdict
NetVizor is employee monitoring software with a long list of features, and it can also serve as a content blocker and network management tool.
See all of our reviews and recommendations for employee monitoring software on our best picks page.
Pricing
NetVizor's pricing model is based on a one-time licensure fee, which includes tech support and software updates for the first year. Every year after that, tech support and software updates cost 50 percent of your original licensure fee. You can choose to use the software but forgo the updates and tech support if you don't want to renew the subscription.
NetVizor offers eight different pricing packages that support from five devices to as many as 1,000, making it a flexible solution for businesses of all sizes.
Up to 5 computers: $295 ($59 per license)
Up to 10 computers: $495 ($49.50 per license)
Up to 25 computers: $895 ($35.80 per license)
50 computers: $1,095 ($21.90 per license)
100 computers: $1,595 ($15.95 per license)
250 computers: $2,995 ($11.98 per license)
500 computers: $3,995 ($7.99 per license)
1,000 computers: $4,995 ($4.99 per license)
Features
NetVizor's strongest quality is its wide array of features and attention to detail. Beyond simple activity monitoring, it includes advanced tools, as well as content blocking and network management. Here's a look at some of the features NetVizor has to offer.
Web activity: NetVizor's web activity monitoring tools include the typical tracking of employee web browsing and search queries, but the software offers a real-time activity tracker that shows what each logged-in user is doing at any given moment and enables admins to take remote control of the computer from a central dashboard.
Connections: Admins can track all web sessions on the computer regardless of where or how the device is connected to the internet.
Email: NetVizor logs and stores any emails sent by users across email clients and webmail services.
Live chats: The software surveys conversations on popular instant messaging platforms, recording the participants, content, dates and times of the conversation.
Applications: NetVizor keeps tabs on all application usage, tracking when programs are launched and closed, as well as how long a user uses each program. The software also tracks when a program is installed to the monitored device, labeling it with the installation path.
Events timeline: NetVizor compiles an events timeline that give you a bird's-eye view of all activities, including when a program is launched or closed, when a webpage is accessed, and when documents are opened or edited. This timeline also shows a user's active and idle time.
File transfers: Any uploads or downloads a user engages in, as well as any changes to files stored on the monitored computer, are all tracked and subject to review by an admin.
Documents: The software stores any documents a user creates, edits or opens, and each can be displayed in its entirety.
Print jobs: NetVizor tracks any print jobs a user requests, and it keeps a copy of any document sent to any printer by a monitored device.
Keystrokes: The software tracks all keystrokes across all applications and browsers. Admins can review any action a user takes on the keyboard.
Mouse clicks: In addition to keystrokes, NetVizor monitors all mouse clicks, noting the window title and the application in which the click occurred.
Microphone audio: You can set a decibel threshold that, when reached, triggers automatic microphone audio recording. Recordings are captured and stored in the software for later review.
Remote device control: NetVizor grants admins immense control over monitored computers. For example, you can remotely browse any files stored on an employee's device, lock down the desktop, freeze applications or even freeze the mouse movements. Admins can take virtually full control over monitored computers at any time.
In addition to these core employee monitoring features, NetVizor includes useful network management tools, such as a visual network overview. This feature shows administrators thumbnail screenshots of each device connected to the network at any given moment. It also allows administrators to configure multiple network subnets to ensure the network is properly segmented to insulate it from threats. It also includes a security audit feature that can provide a high-level analysis of the network's defenses. Finally, administrators can remotely control one or more devices the moment a threat is detected.
Ease of Use
Despite its breadth of features and additional components, NetVizor packages its features in a user-friendly interface. There are a lot of tools, so a slight learning curve is to be expected, but NetVizor doesn't overwhelm with a cluttered interface or clunky navigation. NetVizor is somewhat more technical than the other tools in our review, but assuming the network management suite is going to be manned by an employee with IT knowledge, it shouldn't prove too difficult.
The interface is a bit outdated, slightly reminiscent of the Windows XP era. However, it remains practical and functional. The only major drawback we found with the NetVizor user interface is that there is not much differentiation in the way of stylization, which can make it difficult to pick out specific lines of information. Still, the software setup is intuitive, and it shouldn't take long for savvy users to become comfortable with the program.
Customer Support
NetVizor's customer support center is available around the clock. The company uses a helpdesk ticket system and responds to each request for support within an average of 12 to 24 hours. In addition to the company's technical support team, you'll also have access to a complete library of how-to guides, FAQs and other reading material that will help you become better acquainted with the software. These include an installation guide, help documentation and a new updates section.
Limitations
NetVizor's biggest limitation is its learning curve. While the software does a good job of remaining as navigable as possible, it is simply so expansive that it will inevitably require some sort of guidance. While how-to guides and a support team are available as resources, it is not a software solution that you can pick up in an hour or two by just clicking around. The upside is that you'll have access to every tool you need to keep an eye on how your employees are behaving on company time.
Editor's Note: Looking for an employee monitoring solution that will help you ensure your employees are on task and productive? Fill out the questionnaire below and our vendor partners will contact you with more information.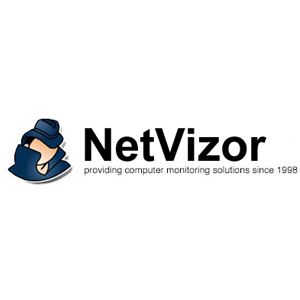 NetVizor
The Verdict
NetVizor is employee monitoring software with a long list of features, and it can also serve as a content blocker and network management tool.

Adam Uzialko
business.com Staff
Adam Uzialko is a writer and editor at business.com and Business News Daily. He has 7 years of professional experience with a focus on small businesses and startups. He has covered topics including digital marketing, SEO, business communications, and public policy. He has also written about emerging technologies and their intersection with business, including artificial intelligence, the Internet of Things, and blockchain.