Square - iPhone Card Reader Review
Square is one of the most popular brands for iPhone credit card processing. It charges no monthly or annual fees and has one flat-rate processing cost for all swiped transactions. This processor also has a quick, simple application process.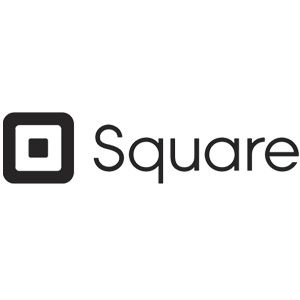 Square - iPhone Card Reader
The Verdict
With its competitive rates, no fees and pay-as-you-go service, Square is the best mobile credit card processor for iPhone users.
After signing up for Square, you're shipped a free magstripe credit card reader for your iPhone. An EMV-compliant mobile card reader that plugs into the headphone jack is available for $29. It also offers an EMV-compliant mobile card reader equipped with NFC technology that allows you to accept contactless payments like Apple Pay. This reader costs $49 and connects to your iPhone or iPad via Bluetooth.
Once you order an EMV-capable card reader, Square assumes responsibility for fraudulent charges that may occur using the magstripe swiper until you receive the new EMV-compliant equipment.
Square also offers accessory equipment that lets your iPad double as a POS system, such as an iPad stand, a cash drawer and a printer. In addition to the free Square Register that you use for accepting payments and the free Square Dashboard app that gives you analytics tools, it also offers add-on programs that you can subscribe to for a monthly cost. For example, if your business provides services, you can take advantage of the Square Appointment app, which lets you schedule and track appointments. Additional subscription-based programs for employee management, payroll and customer loyalty are also available.
If you plan to expand your business online, Square also has online processing options. It has no processing limits; however, if you process more than $100,000 a year, you may have to open a merchant account.
While many credit card processors have complex pricing structures with different rates for different types of cards, Square offers a simple, flat-rate pricing plan, with a 2.75 percent processing cost for every swiped card. This processor doesn't distinguish between different card types, so whether it's a debit, credit, rewards or corporate card, your rate is 2.75 percent. If you have to enter a card's number manually, however, you're charged 3.50 percent plus a $0.15 per-transaction fee.
Apart from the aforementioned processing costs, Square has no monthly or annual fees you have to pay. This may be an advantage for small businesses with tighter margins, especially since you can gauge the cost of this service each month based on your monthly sales.
Square combines all of its user accounts under one umbrella account rather than giving you your own a merchant account. This is typical in this industry and helps limits your costs by eliminating typical credit card processing fees, such as the PCI-compliance fee.
Square earned top marks for transparency and consistency in our review. It provided our reviewers with thorough, accurate information, which was consistent with the detailed data posted on its website.
Square has some of the best setup and service terms of all of the mobile processors we reviewed. It earned 100 percent for our ease of application score as you can sign up online with only a few information requirements, which makes it a quick process.
Square doesn't require a lengthy contract, which means you don't have to worry about cancellation fees. This was something we felt was important when reviewing mobile processors that provide iPhone card readers, because it allows you to move on from a service if it's not working for you.
With Square's setup process, you can usually process cards the same day you sign up. It can take up to 10 days for your swiper to arrive, so if you need to accept credit cards before you receive the equipment, you can manually enter card data, but you're charged the higher, keyed-in rate. Alternatively, you can purchase a Square magstripe reader at a local electronics store and receive a refund on the purchase price.
This mobile processor that provides iPhone card readers doesn't have some of the customer service features we looked for. No live chat option is available on its website, and there's no dedicated representative offered for your account. It also lacks 24/7 phone support, and you have to be a Square user to access its telephone support. This means that if you have questions about Square's service before you sign up, you cannot call and ask questions.
You can find in-depth information about Square's services on its website, and you can email the company with your questions. Square earned a lower customer service score because we couldn't reach a representative by phone. However, when we contacted Square via email, company agents were helpful and quick to follow up with us.
Square is one of the most popular mobile processors that offers iPhone card readers. We scored it highly in our review due to its competitive pricing and no fees as well as its quick setup time and lack of contractual requirements. However, like many mobile processors, Square doesn't offer some customer service features, such as 24/7 support and dedicated account representatives.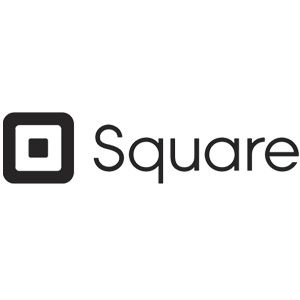 Square - iPhone Card Reader
The Verdict
With its competitive rates, no fees and pay-as-you-go service, Square is the best mobile credit card processor for iPhone users.

business.com editorial staff
business.com Member
The purpose of our community is to connect small business owners with experienced industry experts who can address their questions, offer direction, and share best practices.