Stellar Review
By Business.com Editorial Staff
Last Modified: December 14, 2018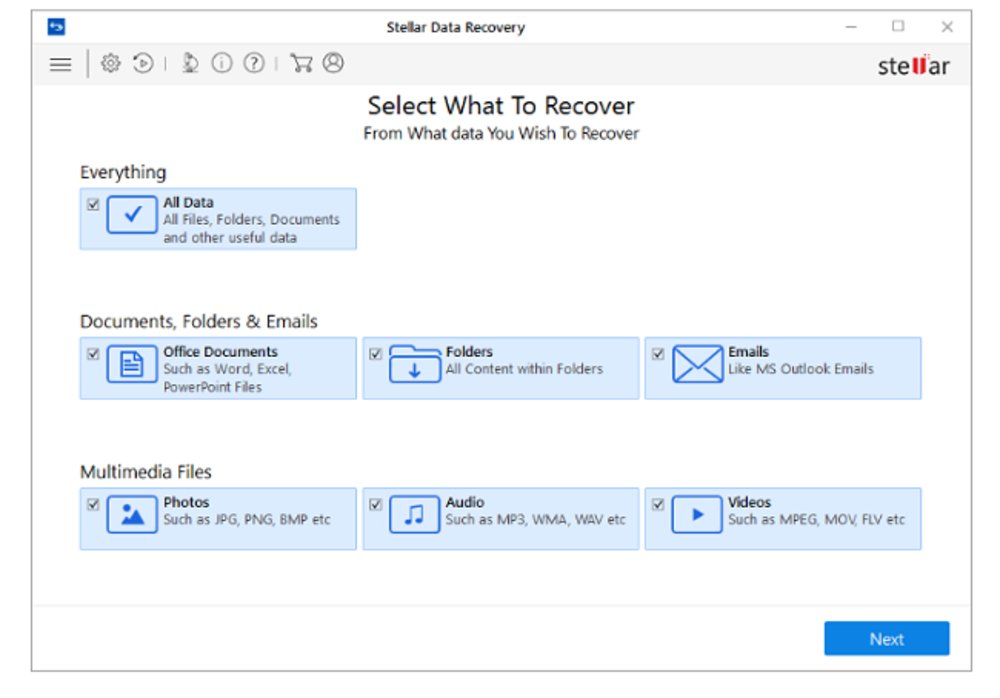 The user dashboard is fairly straightforward.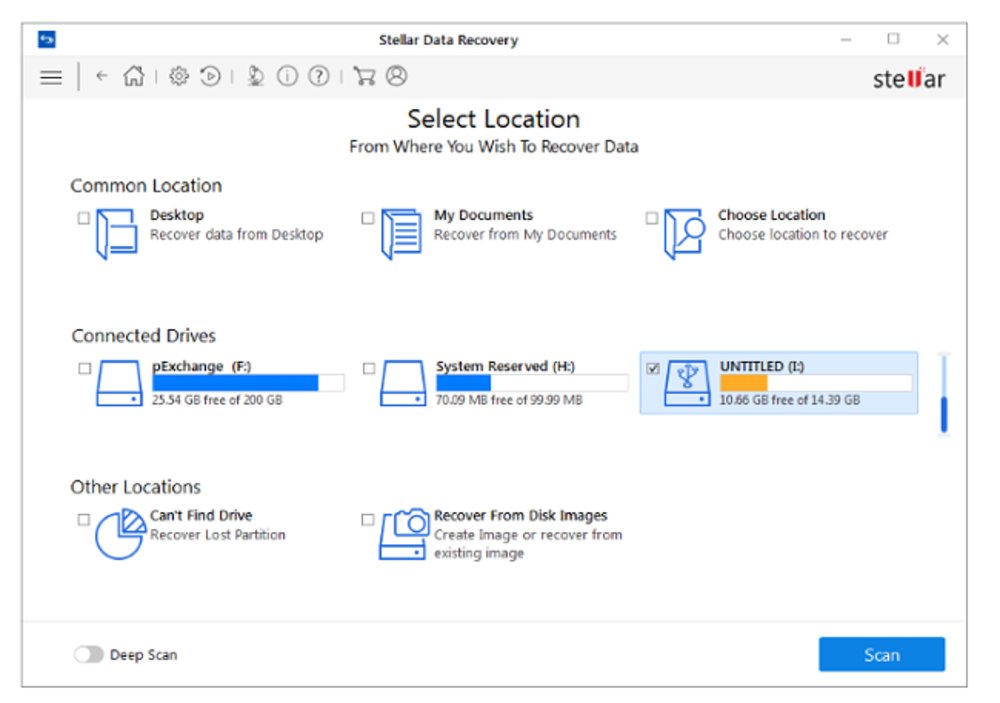 You can select where on your computer you're looking to recover data from.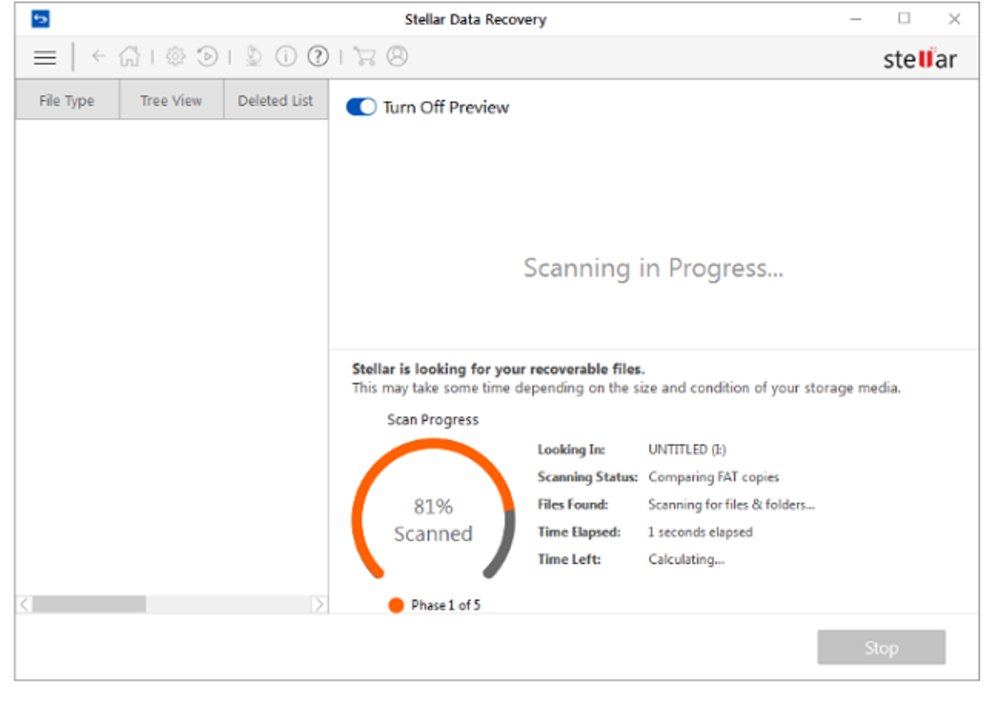 The dashboard provides a time elapsed and estimated time left during some of the steps in the process.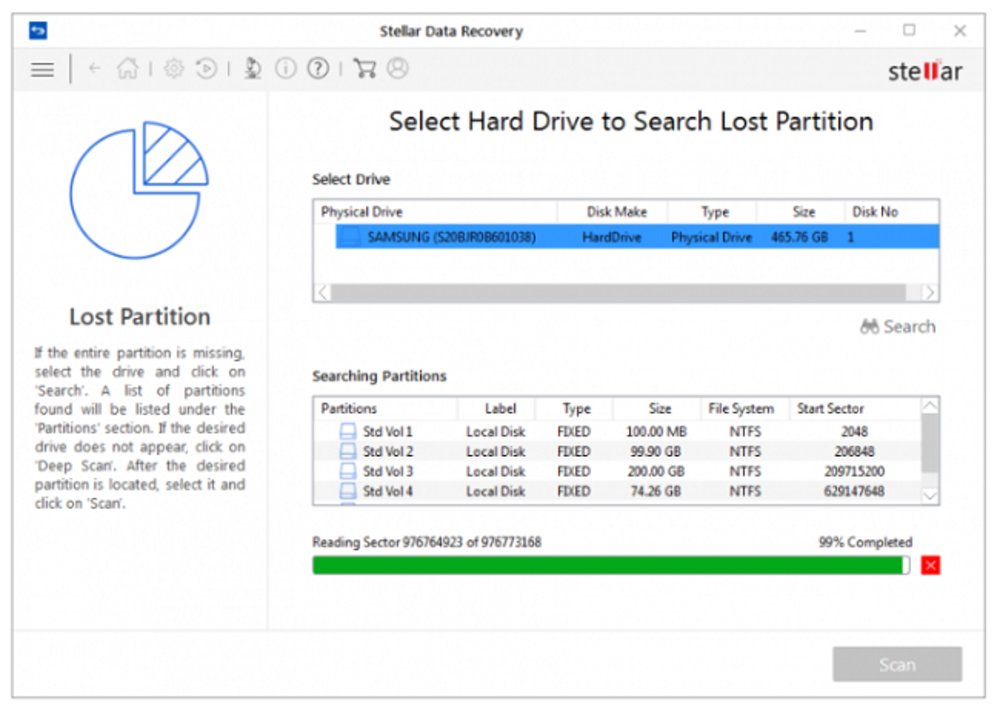 The user interface provides directions for how to go about recovering your data.
Stellar Data Recovery has a competitive recovery rate, excellent business features and an interface well suited for beginners. It offers advanced features as well, but these are not as clearly laid out, making the learning curve for this software steeper than with higher-ranked disk recovery programs.
View all our recommendations for data recovery software and services on our best picks page.

Pricing
Stellar Data Recovery software is available in several different tiers for businesses:
Professional ($99): Lifetime license for one computer. Recovers lost, deleted and formatted data, and supports numerous file types.
Premium ($149): Lifetime license for one computer.
Technician ($199): One-year license for multiple computers (limit of three for Windows edition).
The Premium and Technician versions offer additional features, but they differ slightly depending on the operating system software you purchase. You can view a full list of features and edition comparisons for Stellar's Windows and Mac software.
Stellar Data Recovery, also offers a suite of specialized software for email repair and conversion, database and file repair, and file/drive erasure. You can view all the company's related business products here, or explore their home user software line here.
Features and Performance
Stellar's scan features are simple, but this application lacks some of the options found in the best disk recovery programs. When preparing a scan, it asks you to select the types of files you want to recover, including email files. This lets you shorten scan time by eliminating unneeded file types like apps. You can also select the partition to scan.
Once the scan completes, this disk recovery software application shows you a list of files and lets you preview them to determine if you need them. However, the preview function did not always work for multimedia files. There are clear options to save scan results and to pull them up again at a later time.
This software application also offers useful features for business. The technician version gives managers and IT professionals the ability to remotely access drives through their network. It also has tools specifically for recovering deleted files on a RAID server.
We tested recovering deleted files for documents, images, video and audio in two ways: loss by deletion and loss caused by reformatting the drive. When it came to simple deletion, Stellar Data Recovery earned a perfect score. The score was slightly lower for files lost in reformatting, but still over 95 percent, a respectable percentage.
Customer Service
You can contact customer support by phone, live chat or email. It also has a knowledgebase with FAQs but no user manual.
Drawbacks
Stellar falls short in a few areas that may make it inconvenient for certain data loss scenarios. Unlike most of the hard drive recovery programs we tested, the quick scan did not recover lost files well when dealing with a formatted drive. The preview function did not always work for multimedia files in our tests, and the program does not let you pause your scan.
Finally, if a newer version of Stellar is released, you'll have to purchase it to get the upgrade, unlike other products that offer lifetime upgrades.


Ready to choose your The Best Data Recovery Services & Software of 2019? Here's a breakdown of our complete coverage:
Business.com Editorial Staff
The purpose of our community is to connect small business owners with experienced industry experts who can address their questions, offer direction, and share best practices. We are always looking for fresh perspectives to join our contributor program. If you're an expert working in your field – whether as an employee, entrepreneur, or consultant – we'd love to help you share your voice with our readers and the Business.com community. We work hard to only publish high-quality and relevant content to our small business audience. To help us ensure you are the right fit, we ask that you take the time to complete a short application: https://www.business.com/contributor/apply/ We can't wait to hear what you have to say!