Strikingly Review
If your business has a narrow focus and your website doesn't require multiple pages, Strikingly is an excellent choice for web design software. It favors a single-page, scroll-down design that's become popular for some business sites, especially those focused on services as opposed to products. However, if needed, you can create attractive multi-page websites on the Pro or VIP plan. The marketing tools are comprehensive, and the unlimited bandwidth on Pro and VIP plans means your consumers will always be able to access your site, regardless of volume.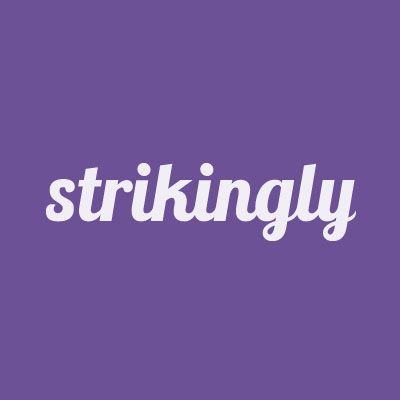 Strikingly
The Verdict
trikingly offers useful web design software with a solid set of tools and affordable plans. It's worth considering, especially if you favor the more modern, single-page design.
View all our recommendations for website builders and web design services on our best picks page.
Strikingly Website Builder Pricing and Plans
Strikingly has a variety of free and paid plans to fit the needs of any size of business. You can try out the platform risk-free with a 14-day free trial. Paid plans are available in monthly, annual, two-year, three-year and five-year contracts. Discounts are given for long-term contracts. You can upgrade or cancel your plan at any time. Cancellations will occur at the end of the billing cycle. Keep in mind that any additional paid features will have to be removed before canceling or downgrading.
Free Plan
Cost: $0
Includes: Unlimited free sites, Strikingly.com domain, 10GB monthly bandwidth, 500MB storage, one e-commerce product, 24/7 support
Who it's for: Entrepreneurs who want a basic online presence and anticipate low site volume
Limited Plan
Cost: $8 per month billed annually or $12 per month billed monthly
Includes: Custom domain availability, two limited sites, unlimited free sites, 50GB monthly bandwidth, 1GB storage, free domain for the first year (with annual plan), five online store products, 24/7 support
Who it's for: Businesses that need a fairly basic website with limited e-commerce capabilities
Pro Plan
Cost: $16 per month billed annually or $20 per month billed monthly
Includes: Custom domain availability, three pro sites, unlimited free sites, unlimited bandwidth, 3GB storage, free domain for the first year (with annual plan), 300 online store products, site membership, multiple pages, Strikingly app store, mobile action buttons, HTML/CSS/JavaScript access, removable Strikingly branding, password protection, site search, collaborators, custom font, 24/7 support
Who it's for: Businesses that want a fully functional company website with full e-commerce capabilities
VIP Plan
Cost: $49 per month billed annually
Includes: Everything in the Pro plan, plus five pro sites, 10GB storage, newsletters to 2,000 contacts per month, 500 online store products, priority customer service, English phone support, account management
Who it's for: Businesses that want an advanced website and e-commerce store with account management features
You can add a custom email address to your account for $25 per year. A domain name is required to add emails.
Strikingly Features
Strikingly offers sound website design software with unlimited hosting to help you create a clean, easy-to-follow website.
Templates and Customization
Strikingly has nearly 60 different customizable templates that it sorts by category (store, business, startup, creative, personal and blog). You can start by taking a tour of the available features. You can rearrange site sections, add content (a blog, galleries, contact forms, an app store, a social feed, text boxes, sign-up forms, banners, etc.), customize the look and feel of the website, and configure settings (URL, domain name, etc.). Any edits you make will remain hidden until you publish.
Web Hosting and Domain Names
Strikingly websites come with fully managed cloud hosting. You can connect your own domain or buy a custom domain from Strikingly. The paid yearly plans come with a free custom domain for the first year, but no personalized emails. You can purchase website-branded email addresses separately for $25 per year.
Storage
Every Strikingly plan offers unlimited free sites, but access to sites with limited or pro features depend on the plan you choose (ranging from two limited sites to five pro sites). Site storage and monthly bandwidth are tiered as well. You can select a plan with site storage ranging from 500MB to 10GB, and monthly bandwidth ranging from 10GB to unlimited.
Analytics
You can access analytics for websites built with Strikingly; however, the dashboard only loads stats for a max of 10 sites for the last seven days. This is to avoid long load times. You can still view specific site stats by clicking the "View Stats" button. Data is not offered in real time; it takes a few hours to process and display metrics.
Mobile Responsiveness
Websites can be viewed on mobile devices, but you may have to take a few extra steps to get the best results. Some websites appear incompatible with mobile devices because of masked forwarding or background images. If you have issues with your mobile display, the Strikingly website offers steps to remedy the situation. With a Pro account, you can access the Mobile Actions feature to add four action buttons to your mobile account (e.g., make a call, send an email, find the business location, navigate to the site page).
E-commerce
All users can access Strikingly's Simple Store to sell online. The number of products you can sell ranges from one to 500 depending on your plan. You can connect to PayPal or Stripe to start making sales immediately and accepting online payment. Strikingly does not charge transaction fees.
Additional Features
Strikingly offers an easy way to submit your website to search engines. It has places for metatags, of course, which assist in SEO, as well as custom branding so you can personalize the website to suit your business rather than promote you as a Strikingly customer.
Pros of Strikingly
Strikingly is one of the most affordable website builders we reviewed and has a variety of plans. In addition to the free trial, you can access a completely free plan if you only need a very basic online presence. Most website builders require a paid plan to access e-commerce capabilities, but Strikingly allows basic online sales even with a free plan. This is especially beneficial for extremely small businesses or startups that need a website under a restrictive budget.
Strikingly has a mobile app for iOS and Android. This makes editing your site on the go a breeze. You can also respond to customers, check the website analytics, review e-commerce orders, and create new sites through the app. This mobile access is great for business owners who are constantly on the move.
Cons of Strikingly
Strikingly only allows 20 pages per site on the Pro and VIP plans. This is adequate for most service-oriented websites, but it might not suffice if you have a lot of information or products that need their own pages. You will also not have access to this on the Free or Limited plan.
Another potential drawback is the limited storage amount Strikingly plans are allotted. Many competitors offer unlimited storage, which is beneficial for companies that have image- or video-heavy websites. It also restricts the bandwidth usage on the Free and Limited plans.
Customer Support
Strikingly offers several different ways for you to get help with its software. First, a setup wizard walks you through the website-building process. Also, the support section contains videos and tutorials, which you can access from the control panel. If you need more specific help, you can contact support by live chat or email, or ask questions on the forums. Strikingly offers priority service on the VIP plan.
Image Credit: demaerre / Getty Images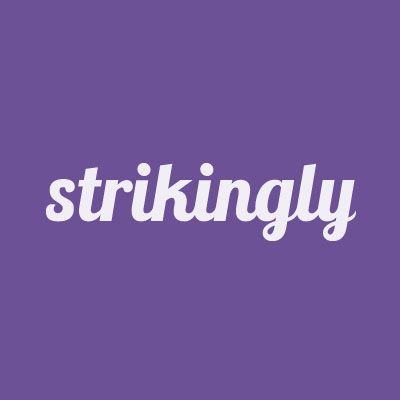 Strikingly
The Verdict
trikingly offers useful web design software with a solid set of tools and affordable plans. It's worth considering, especially if you favor the more modern, single-page design.

Skye Schooley
business.com Staff
Skye Schooley is a staff writer at business.com and Business News Daily, where she has written more than 200 articles on B2B-focused topics including human resources operations, management leadership, and business technology. In addition to researching and analyzing products that help business owners launch and grow their business, Skye writes on topics aimed at building better professional culture, like protecting employee privacy, managing human capital, improving communication, and fostering workplace diversity and culture.