SUMOTEXT Review
In the world of text message marketing services, SUMOTEXT is the resident heavyweight. This product shows its strength in its extensive feature set and reporting capabilities, which enable you to win the attention of your consumers and open up two-way communication. You will be hard-pressed to find an SMS marketing service that will so effectively augment your marketing strategies.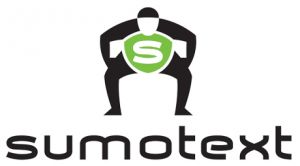 SUMOTEXT
The Verdict
From a features standpoint, SUMOTEXT is the most comprehensive service out there and will help propel your mobile marketing campaign forward.
As the best text message marketing service on our lineup, SUMOTEXT creates a solution to help a small to medium business improve communication with its customers. We found the interface intuitive and comprehensive in scope, allowing us to easily create texting campaigns while at the same time enabling us to monitor real-time results of current conversations taking place. Whether you want to send out coupon codes, polls, auto-responders or open up conversation with a simple text, this service will suit your needs.
SUMOTEXT offers the most diverse set of reporting tools out of all the competition, enabling you to effectively gauge the reach and effect of your SMS marketing conversations. One option under the Subscribers section is Subscriber Statistics, which allows you to view all subscribers and see what short codes they are sending to, the keywords they've responded to and even the number of texts they've sent.
You also receive delivery notification, to ensure your messages are not being wasted on fake numbers, and inbound response tracking. Inbound response tracking helps you gauge how your customers are responding to your messages and allows you to chart responses to polls and questions. Finally, a keyword report is available, which helps you tell which keywords are most popular, so you can better plan your strategies when using them.
SUMOTEXT performed extremely well in our hands-on text message marketing tests. This SMS service is the only product on our lineup that we had no trouble executing multiple tests with.
For our tests, we ran three different kinds of test messages: auto-campaigns, which are best for responding to keywords, opt-ins or opt-outs sent by your customers; multimedia messages, which allow you to send picture or videos to your mailing list; and voting and polling messages, which allows you to send a poll to your mailing list and chart their responses. In every test we ran, SUMOTEXT earned the top score and was the only product on our lineup to achieve a perfect score in every test.
Not only did SUMOTEXT perform well in our tests, it also offers all of the features we looked to evaluate for our text message marketing review. The ability to manage your contacts, campaigns and marketing messages is key when looking at text message marketing services.
When building your contact lists, this top SMS service assists in identifying the demographics of your target audience through the use of the opt-in form that you can place on your company's website. This form can be altered to request as little or as much information as you would like. You can simply ask for their phone number, or you can request their name and address as well. And better yet, any data you're able to collect from these opt-in forms can be used to personalize your future text messages. This means you can insert information like a person's first name into the body of a text message.
When you send messages to your customers, you can personalize every part of your message, except for required information, such as STOP and HELP options. Subscription management is one area this service offers particular emphasis on. SUMOTEXT enables you to create an unlimited number of contact lists based on things like keywords and groups. You can easily create new groups, edit current ones and remove subscribers all from one accessible screen.
The scheduled messages feature helps you create a full-fledged marketing campaign. With scheduled messaging, you can create messages well in advance and specify exactly when they should be sent out to correspond with your other marketing efforts. This is especially helpful because you can create scheduled messages but also send out spur of the moment messages to keep your messaging dynamic, for example, if you want to create a surprise sale and send your customers exclusive coupons.
Help and support may be the only area where SUMOTEXT falls short. The only help option available is email support. SUMOTEXT lacks live chat support as well as a comprehensive knowledge center with video tutorials and FAQs. This is a drawback because you can't search for help or answers to your issues on your own. So if you encounter an issue or have a question, your only real option is to contact the company via phone or email help and support and wait for a response.
SUMOTEXT dominates the mobile marketing field with a strong service backed by communication tools. It has been successfully designed to meet a wide range of needs and cultivate an environment of two-way communication with consumers through such features as auto-responders, polls and coupons. And even more impressive is the reporting features offered. This service will easily put you in touch with measurable results that help arm you with the knowledge you need to increase the effect of your SMS marketing conversations. SUMOTEXT is an outstanding choice in text message marketing services.
Image Credit: Getty Images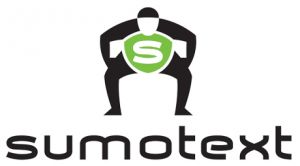 SUMOTEXT
The Verdict
From a features standpoint, SUMOTEXT is the most comprehensive service out there and will help propel your mobile marketing campaign forward.

business.com editorial staff
business.com Member
The purpose of our community is to connect small business owners with experienced industry experts who can address their questions, offer direction, and share best practices.