Symantec Endpoint Protection Cloud Review
From its local defenses to a powerful cloud presence, Symantec Endpoint Protection Cloud (SEPC) can shield your business from modern threats without slowing it down. The suite's mobile device management (MDM) and remote console combine to provide the flexibility and customization of just about any aspect of SEPC's protection, though the program lacks a full patch management system for fully updating your company's computers. With excellent protection against known and new malware, SEPC can defend against an attack so you can concentrate on your business.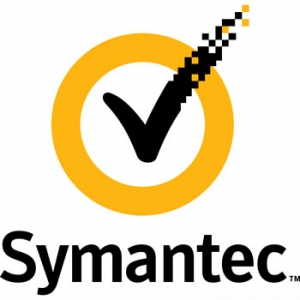 Symantec Endpoint Protection Cloud
The Verdict
Symantec Endpoint Protection Cloud checks the boxes for protecting a small business with MDM, policies, alerts, a firewall and a phalanx of other defenses. It has a modest impact on performance and provides peace of mind.
View all our internet security and antivirus software reviews on our best picks page.
Features
Symantec Endpoint Protection Cloud (SEPC) combines the best of both local and online defenses to create an airtight defense against various cyberattacks. It works across all the major platforms and can protect small and midsize businesses with up to 1,000 computers; it currently serves more than 350,000 small businesses.
The protection layers start with traditional device scanning for known threats, which is augmented by continuous heuristic behavioral monitoring for the early signs of an attack. Anything that appears suspect goes to Symantec's Global Intelligence Network lab for analysis using artificial intelligence.
Once a fix is created, it is sent to all SEPC users. Over the course of the day, Symantec sends out multiple updates of its software to defend against the latest threats.
The program rates each file and website visited based on its reputation, and Symantec is working on an endpoint agent that will block or allow access to sites based on their history and reputation. SEPC stops ransomware, fileless attacks, and scripting exploits with a combination of behavioral monitoring and Symantec's Memory Exploit Mitigation code. The program closely watches an exploit's effect on the system's operations and reacts accordingly.
Meanwhile, the program's Emulator can find and eliminate hidden malware. Its advanced machine learning techniques allow the pre-execution of mutating and changing threats in a safe container to eliminate danger to the rest of the system.
SEPC is the rare business security program that takes two swipes at potentially dangerous incoming email attachments – first when the attachment is downloaded from the email server and again when it hits the system. This double-bladed approach can catch insidious exploits and phishing attempts that might slip through other security programs.
Built around sophisticated MDM software, SEPC registers your company's computer assets and sets your staff's access privileges when they log on. It can be set to require two-factor authentication, but SEPC can't require the use of a Trusted Platform Module for logins, like Kaspersky Endpoint Security for Business can.
SEPC's firewall monitors data traffic and can block data coming into and going out of the system. New rules for isolating a system are easy and quick to create. At any time, a user can scan an individual file through the program, with a right click in Windows Explorer, or an IT administrator can scan it remotely.
While the program doesn't include file encryption, it can control Microsoft's BitLocker in Windows and Apple's FileVault in the Macintosh operating system. The encryption keys are stored in the cloud, and the company can recover the contents of a system where the user has forgotten the password or for employees who have left the firm. This Encryption Management package is an optional extra.
Policies are at the heart of SEPC's protection. They need only be written once and are then deployed across the four platforms the program supports. They can be applied to individual systems, groups or the entire deployment. The program's default policies should get any small business started – they include the abilities to specify when updates take place, disable the webcam and lock USB ports.
Whenever a new version of SEPC is available online, it is quickly integrated. However, the program falls short of true patch management by lacking the ability to update the operating system and key apps as Kaspersky Endpoint Business Security can.
Symantec Endpoint Protection Cloud Specs
Symantec Endpoint Protection Cloud can cover most small and midsize companies, as it's compatible with Windows (versions 7 to 10), Windows Server (2008 to 2016) and Macs (versions 10.10 to 10.14). There are apps for recent iPhones, iPads, and Android phones and tablets.
While the PC and Mac versions protect against a variety of vectors, the mobile versions are less complete. Both the Android and iOS apps can block malicious sites, prevent the leaking of sensitive data, and be remotely locked or wiped, but only the Android app can scan for malware.
Symantec's installation procedure for the Endpoint Protection Cloud suite on a Windows 10 system can be carried out by IT personnel or by the employee through a self-serve process. After the administrator sets up an account, an email link is sent to the new employee. Once the account is verified, Symantec's servers send the necessary software and the automatic installation starts. Make sure you instruct employees to use the Edge browser when installing SEPC on a Windows 10 system, because the setup procedure doesn't work with other browsers.
The installation process took a little more than 11 minutes on an HP EliteBook Folio G1 notebook with the latest version of Windows 10. That's slightly faster than the installation for Kaspersky Endpoint Security for Business.
Security and Performance
Like Kaspersky Endpoint Security for Business and Bitdefender GravityZone, Symantec Endpoint Protection Cloud achieved the top score on AV-TEST's business-oriented malware survey in November and December 2018. The software found and fixed everything the organization threw at it, achieving 100% scores on popular malware and zero-day exploits in both months. There were no annoying false positives.
Along the way, SEPC lowered the system's performance, causing websites to load 10% slower. That's better than Kaspersky's 15% performance penalty and excellent compared to the industry-average 20% performance decline. On the other hand, the Symantec software got in the way of starting apps, with performance declining by 13%, off the pace set by Kaspersky's 9% performance drop.
With its thorough scanning engine, SEPC took 51 minutes and 43 seconds to perform a full scan on our Windows 10 HP EliteBook Folio notebook with a 1.2GHz M7 processor, 8GB of RAM and 250GB of solid-state storage, examining 783,666 files. That's one-third as fast as Bitdefender GravityZone's full scan of 22% more items.
A quick scan to find the most pressing dangers took an average of 1 minute and 45 seconds to assess 12,128 files. This time it was faster than Kaspersky, which took 2 minutes and 40 seconds to scan one-third as many files.
Interface
Reminiscent of Symantec's Norton consumer products, SEPC uses a half-screen design that can be moved around but not resized. It has a green check mark to show the system is safe and secure. In the event of a malware emergency, that would change to a red X and show up on the management console.
Below this are SEPC's four main items of interest: Scans (for malware scans and scheduling daily, weekly or monthly scans), LiveUpdate (for getting the latest software) and History (to see recent tasks). The Advanced category lets users activate a variety of individual protective features, like behavioral analysis and the firewall, but your IT administrator can gray out any of these choices to prevent turning off vital protection.
SEPC's online dashboard, which puts your IT staff in control of protection, works with Chrome, Edge, Firefox, Internet Explorer and Safari browsers. It gives an excellent overview of what's going on with your company's systems, including a top-line summary of the number of systems protected, the percentage of licenses used, alerts, compromised devices, threats and risks. You can click on any of these to see the details.
Underneath are pie charts of operating systems, threat activity and device status. There's also a calendar of recent updates and maintenance patches. At any point, you can see which systems are online, threatened or need updates. The administrator has power to do anything from getting rid of an infected file to forcing an update.
Along the left edge, you can choose from Dashboard, Alerts, Groups, Policies and Reports. There's an API section for those who have integrated SEPC into their company's software. The Settings section at the bottom gets the most out of SEPC's MDM software to keep an inventory of hardware with access rights.
Symantec Pricing and Support
There's no free version of SEPC, but you can use a 50-seat license for 60 days, double the length of most trial periods. After that, SEPC starts at $49 a year (plus $9 a seat for the Encryption Management package) per employee, which allows five installations per user. If you like to pay per machine, SEPC can be licensed for $28 per client and $38 per server.
This puts SEPC a little above Kaspersky's Endpoint Security for Business Advanced, but well below Bitdefender's $75 GravityZone. At 100 seats, that price drops to $42 per employee, bringing it within striking distance of Avast Business Antivirus Pro Plus' $38.69.
Should a problem arise, Symantec technicians are available 24/7. Your employees can call, email or use an online chat window to resolve their problems, but only the management console has a direct link to the support staff. The company's site has lots of FAQs, installation help, remote diagnostics, videos and specific articles.
For an extra cost, Symantec offers premium support with faster response times and a dedicated account manager. You can get periodic reviews, the planning of security upgrades and priority access to engineers.
Image Credit: Zephyr18 / Getty Images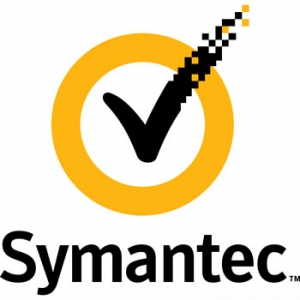 Symantec Endpoint Protection Cloud
The Verdict
Symantec Endpoint Protection Cloud checks the boxes for protecting a small business with MDM, policies, alerts, a firewall and a phalanx of other defenses. It has a modest impact on performance and provides peace of mind.
Brian Nadel
business.com Contributing Writer
Brian is a technology writer based north of New York City. He writes stories for Business.com, Tom's Guide, ComputerWorld and Scholastic Magazines. He is the former editor-in-chief of Mobile Computing & Communications magazine.