Sysomos Review
If your company has a global reach, then Sysomos social media monitoring software can help you keep an eye on how people view your company, who the key influences are, what they're saying and how well your campaigns are faring. It monitors 186 languages in 189 countries, looking at popular social media like Facebook and Twitter, plus blogs and traditional media. Its easy-to-use and comprehensive package includes sentiment analysis and reporting, making it an excellent choice for social listening and analysis.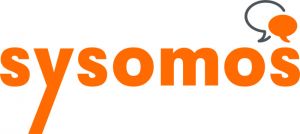 Sysomos monitors over two dozen different platforms, including the big players like Facebook, Twitter and Tumblr, but also video sites and more. Further, it tracks news and blog sites. This social media monitoring software is as worldwide as the internet, understanding slang and intent in addition to 186 languages.
The software filters superfluous posts by first removing those from known spam sources. Then, it identifies advertising, suspicious links and gibberish. Finally, it uses proven analysis tools to identify spam communities and artificial link-boosting activities.
Sysomos boasts 86% accuracy in judging positive or negative sentiment. This is on the high end, as human understanding of sentiment averages between 73 and 85 percent. The company has a third party test its sentiment analysis accuracy.
Sysomos can identify key influencers – people who have a large following or a strong internet reputation in your area of interest. It can also identify potential leads and people who may be ready to buy your products, including those who are dissatisfied with your competitor or looking for a product you sell.
It offers some excellent social media analytics tools, such as access to up to two years of historical data for trend analysis. It also integrates with Google Analytics to give you additional traffic analysis of your sites. The drag-and-drop capability lets you fully customize reports with ease.
This software lets you manage all your social media accounts in one area, so you can both schedule posts across your accounts and respond to individual posts. It allows you to route posts with particular keywords to the department that would best use the data, like customer service or public relations. Sysomos' software sends you email alerts and has a mobile-responsive interface, so whether you are at home or out for coffee, you can respond quickly. It also integrates with customer relationship management software and has API-development ability so you can integrate Sysomos with your other company software.
In addition to email and telephone support, you get a dedicated account manager. Your account manager not only gives you one-on-one training on the software but can help you throughout your time as a client.
Sysomos is a potent social media monitoring service with powerful tools. The ability to understand 186 languages and slang makes it the best choice for international businesses that need social media listening, analysis and response.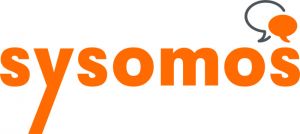 business.com editorial staff
business.com Member
The purpose of our community is to connect small business owners with experienced industry experts who can address their questions, offer direction, and share best practices.