System Surveillance Review
By Business.com Editorial Staff
Last Modified: August 22, 2018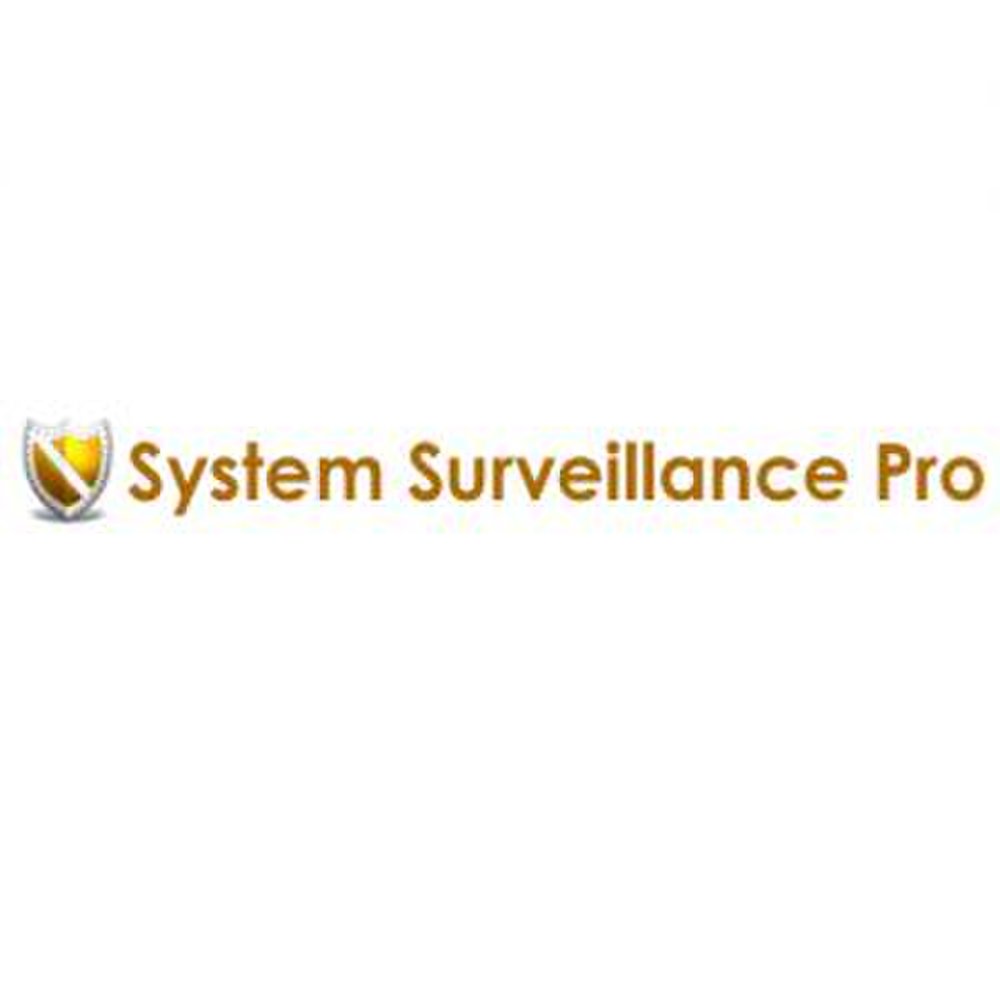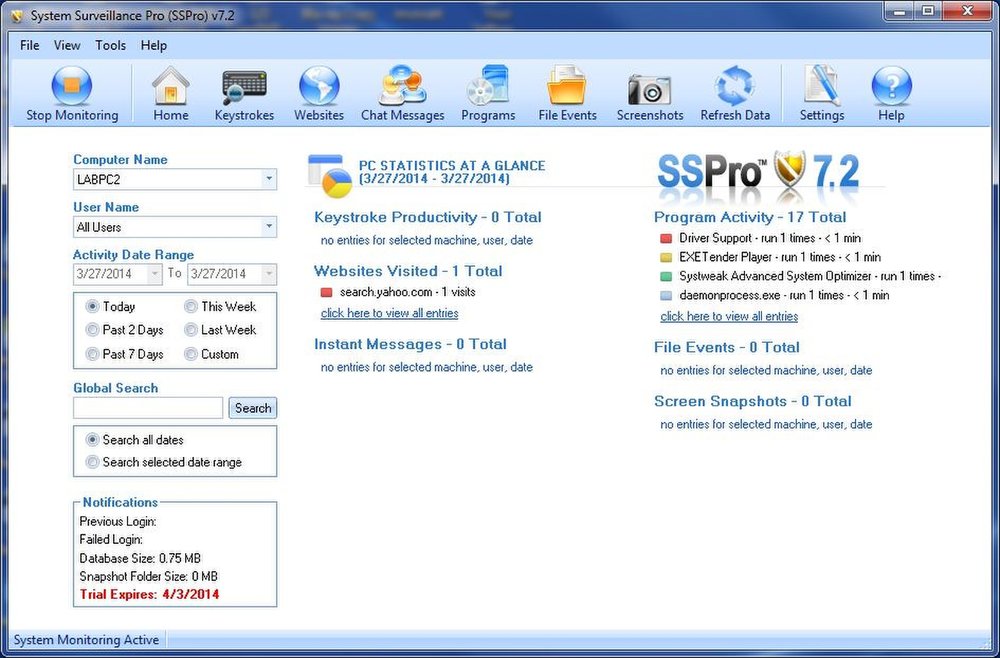 System Surveillance Pro image: The dashboard gives you at a glance reference to the activity across your network.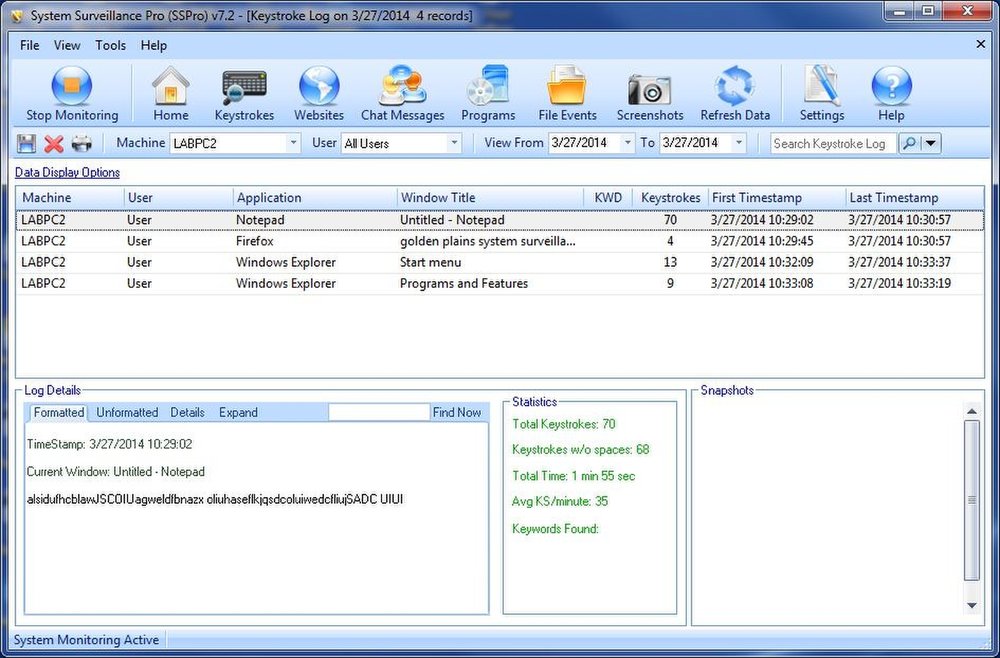 System Surveillance Pro image: The Keystrokes tab monitor logs all of the open programs on a given machine and records the entered information.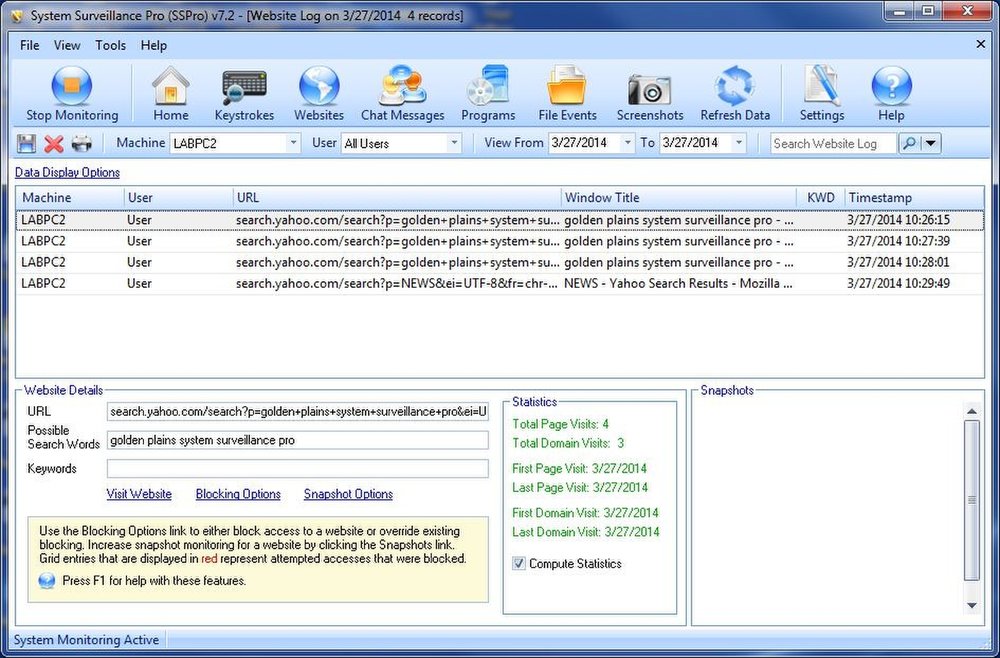 System Surveillance Pro image: The Websites tab lets you block URLs on the fly as well as retroactively.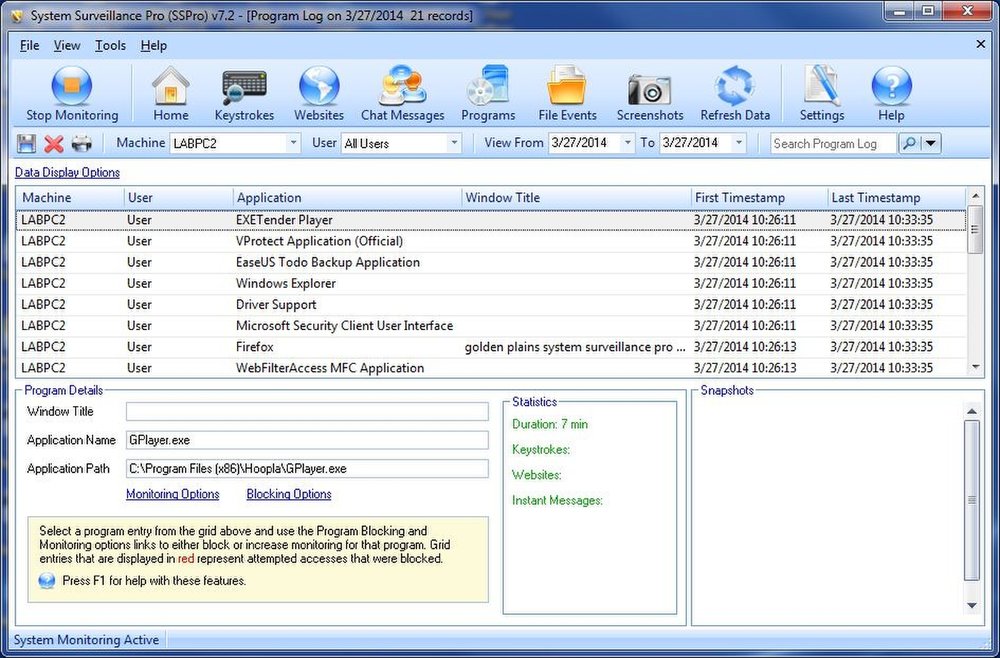 System Surveillance Pro image: The Programs tab details all of the open programs with a summary surveillance report on each.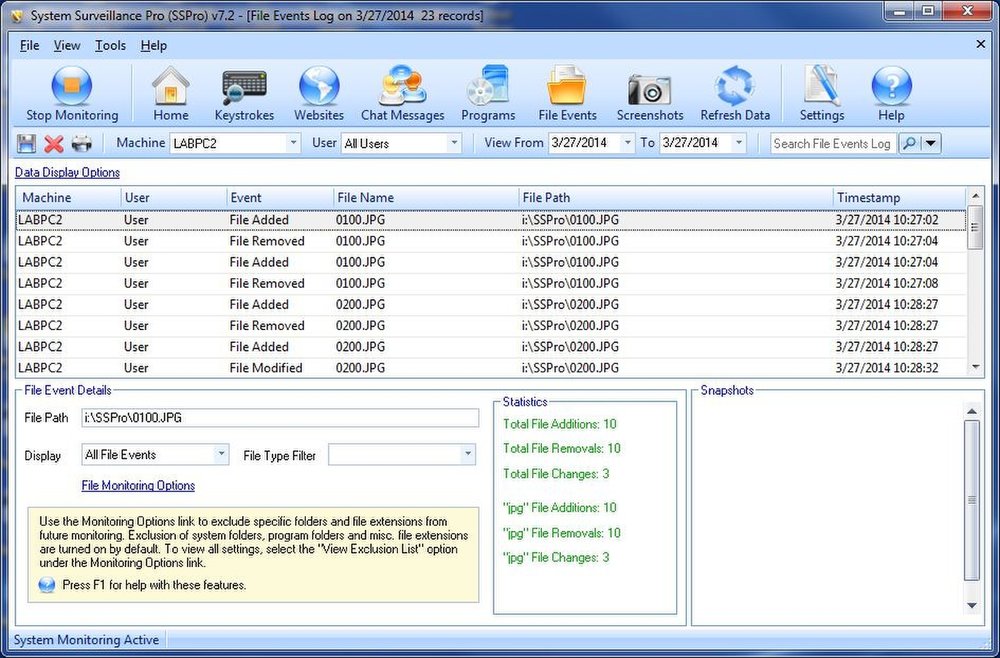 System Surveillance Pro image: The File Events tab provides detail on the file activity across your network.

System Surveillance Pro image: This image of System Surveillance Pro shows an example of the user warning when trying to access forbidden sites.
Editor's note: A newer version of this product is available. The manufacturer lists the new version as offering the following features: Gaming content filtering, attendance tracking, and program blocking. We will evaluate, rank and review the new version of this product when we next update the small business content filter reviews.

System Surveillance will provide some level of security for those who are looking for small business content filter software. Although System Surveillance states that it works great for businesses, it has the feel of a home content filter. It offers some great features that are useful, but it just doesn't offer the more powerful tools you would expect in a business application.
One of the main features of this content filter is the ability to keep you and your business free of harassment. In some cases it is perfectly legal to hold the executives liable for harassment caused by other employees. It is imperative that all businesses make a conscious effort to decrease the risk of such a liability by providing a safe and non-hostile work environment. By using enterprise web filtering software to block unwanted websites, you can rest assured that you are taking steps to prevent such headaches for yourself and your employees. With this content monitor, you can easily set words and phrases that you want to filter from showing up in search-engine results. It's also simple to adjust these blocked words if you change your mind about the sensitivity you want this business web filter to have.
If you encourage your employees to find needed information online, but do not want to leave yourself and your business completely exposed to online dangers, this content filter will allow you to create white and black lists. The white list contains websites that you approve of your employees visiting, and the black list is a database of sites that you want to restrict your employees from visiting.
Are you concerned about items that are being downloaded from the internet without your permission? With System Surveillance Pro you have the opportunity to block all downloads from the internet. This is just one more way to keep your company and network safe in these ever-changing times.
Productivity is one of the more important reasons to consider using a web monitor. Employees that are not being filtered or blocked may have a higher temptation to abuse the internet policy than those who are being blocked and simply do not have the opportunity. In a study conducted by Brigham Young University, it was reported that over 87 percent of emails sent from the office are personal emails and have nothing to do with business. The study also reports that over 90 percent of employees, when given the chance, will use their employer's computer to do personal tasks. These items ranged from online shopping to composing letters to family members and creating household budgets. One of the more bewildering facts that we came across was that approximately one-quarter of the employees surveyed admitted to searching online for a new job while at work. Adding a content filter such as System Surveillance can help cut down on the abuse of your internet policy.
When it comes to reporting what your employees have been doing online, System Surveillance leaves a bit to be desired. This content filter provides the basics of recording websites as well as taking screenshots of what employees are doing online. This web monitor will also email you the selected reports and the selected times, for easy access. But that is where the reporting ends. It would have been nice to see built-in reports that identify the top policy breakers and the top inactive users online.
If you run into a problem with this content filter, the manufacturer provides an email address for access to technical support. There is also a list of FAQs you can look to for basic troubleshooting information before you contact technical support.
System Surveillance will do the job if you are looking for a very basic internet monitor. It will prevent employees from accessing websites on your black list and will also block items from being downloaded from the internet.

Ready to choose your Employee Monitoring Software? Here's a breakdown of our complete coverage:
Business.com Editorial Staff
The purpose of our community is to connect small business owners with experienced industry experts who can address their questions, offer direction, and share best practices. We are always looking for fresh perspectives to join our contributor program. If you're an expert working in your field – whether as an employee, entrepreneur, or consultant – we'd love to help you share your voice with our readers and the Business.com community. We work hard to only publish high-quality and relevant content to our small business audience. To help us ensure you are the right fit, we ask that you take the time to complete a short application: https://www.business.com/contributor/apply/ We can't wait to hear what you have to say!