Tax Defense Network Review
Based in Jacksonville, Florida, the folks at Tax Defense Network tout their more than two decades of service as a tax debt relief company as the primary reason why they've become a powerhouse in the industry. With an A+ rating with the Better Business Bureau and their more than $16 billion in consulted tax debt since 2007, we have placed Tax Defense Network on a short list for consideration with small businesses and individuals struggling with back taxes.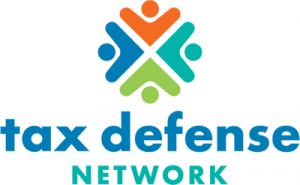 Tax Defense Network
The Verdict
Tax Defense Network is a heavy hitter in the tax debt relief industry. They offer solutions for state and federal tax debt problems for individuals and small businesses. Their tax professionals are courteous and experienced to handle most tax problems.
View all our recommendations for tax debt relief services on our best picks page.
Companies like Tax Defense Network negotiate with federal and state tax agencies to alleviate some of the burden that comes from accruing tax debt. Tax professionals can attempt to push for a variety of potential solutions, depending on the nature of their client's debt.
By law, the only individuals who can represent you or your business before the IRS other than yourself are tax attorneys, enrolled agents or certified public accountants (CPAs). Tax Defense Network employs all three types of tax professionals, placing them among the higher ranked companies in our list.
When working with Tax Defense Network's group of professionals, we found that they were very easy to work with. A good tax relief company will have professionals review your situation before offering a potential solution. Tax Defense Network's representatives were courteous and asked detailed questions before mentioning potential avenues for relief.
It may seem like tax debt relief companies are a one-size-fits-all option, but remember that nearly every service has very specific criteria to be met before any work can begin. If you do not meet the IRS' requirements for settlement, no tax debt relief company will be able to negotiate on your behalf.
Tax Services
Tax Defense Network offers numerous tax debt solutions that cover a range of potential problems, including bank levies, wage garnishments and payroll back taxes. Each type of tax debt comes with its own set of hurdles that if not properly addressed, will mean the difference between whether you qualify or not. The IRS has very specific rules for how tax debts can be handled.
We were told by a Tax Defense Network representative that the company has a $10,000 minimum for how much debt you must owe before they take on your case.
Learning that you have tax debt and finding ways out from under it can be tough to handle, especially if the amount you or your business owes is substantial. The worst thing you can do, however, is ignore the phone calls or letters from the IRS. Federal and state tax agencies can employ aggressive measures to balance any debts, so finding a solution that works best for you is the more reasonable action.
Here are some of the solutions Tax Defense Network can offer:
Offer-in-Compromise
IRS Fresh Start Relief
IRS Payment Plans
Innocent Spouse Relief
Currently Not Collectible (CNC)
Penalty Abatement
IRS Audit Representation
If there are levies against your credit, tax liens on your property, or your wages are being garnished by the government, Tax Defense Network will work to lift those sanctions while they work on your case.
Pricing
Tax Defense Network charges a flat fee for their work. Keep in mind, however, that not all tax debt resolutions are the same. Some options take more effort than others, and as a result, that flat fee could change on a case-by-case basis. The more intense the case, the more expensive the flat fee will be. In our testing, this amount ranged from $3,250 to $3,950.
The company offers flexible payment plans for its fees and says it will work with you to make those fees fit in with your finances. Since we did not go further than the initial consultation in our calls to the company, we weren't able to get any concrete numbers for specific options, but its website says that financing options start at $99 per month. Those payments can continue after your case has been resolved, but the company won't begin working on your case until you make your first payment. Since the company employs its own team of tax attorneys, there is no need for a retainer fee to be paid up front.
Based on the tax debt scenario we presented Tax Defense Network representatives in our testing, we were given quotes that were on the higher end of the spectrum. Considering we presented the same tax scenario to each company we evaluated for our review, we felt that Tax Defense Network was still a good pick, though others were less expensive for the same scenario.
Customer Service In our multiple interactions with Tax Defense Network's representatives, we found them to be cordial and professional. As we presented our tax debt situation, their professionals listened intently and asked thorough questions to fully understand what the problem was and how it started. The initial consultation was given without having to provide too much personally identifying information on our end.
Additional Considerations
Along with Tax Defense Network's resolution options, the company offers tax preparation services for individuals and businesses. This includes determining which tax forms you need to file and ensuring they're completed properly as well as help with deductions, tax return amendments, and multistate taxation. These services are available at the state and federal levels. Estates and trusts are also part of the company's tax preparation services.
Drawbacks
It's important to note again that if you do not meet the federal or state government's requirements for debt settlement, there's nothing a tax debt relief company can do for you.
You should also remember that hiring a tax debt company may not be worth it if your debt is too small. Individuals with a smaller tax liability might be able to address their problems with the IRS directly. You should always conduct a cost-benefit analysis before entering into any agreements.
To that end, we must reiterate the fact that the fees quoted by Tax Defense Network during our testing were among the higher prices we received.
Editor's note: Looking for tax debt relief services? Click the Compare Quotes button below to have our sister site BuyerZone connect you with vendors that can help.
Image Credit: Ridofranz / Getty Images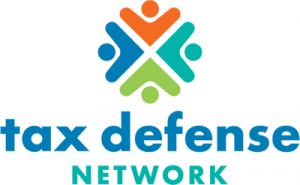 Tax Defense Network
The Verdict
Tax Defense Network is a heavy hitter in the tax debt relief industry. They offer solutions for state and federal tax debt problems for individuals and small businesses. Their tax professionals are courteous and experienced to handle most tax problems.

Andrew Martins
business.com Staff
Andrew Martins has written more than 300 articles for business.com and Business News Daily focused on the tools and services that small businesses and entrepreneurs need to succeed. Andrew writes about office hardware such as digital copiers, multifunctional printers and wide format printers, as well as critical technology services like live chat and online fax. Andrew has a long history in publishing, having been named a four-time New Jersey Press Award winner.