Teletrac Navman Review

Matt D'Angelo
business.com Contributing Writer
Updated Dec 17, 2021
The best telematics service for small business is one that is flexible, ideal for small companies and can support fleet growth. Best for small business can translate to best overall – by offering solid services in the main categories we reviewed, Teletrac Navman can provide nearly any small trucking company with a telematics solution that makes sense.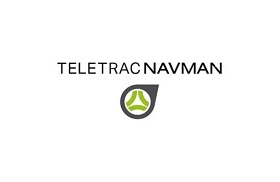 Teletrac Navman
The Verdict
Teletrac Navman provides industry-leading GPS fleet tracking services that can scale to fit your business's needs. It earns our pick for best GPS fleet tracking service for small business.
To view all our recommendations for GPS fleet tracking software, visit our best picks page.
The best solutions we reviewed prioritize features without sacrificing a personal approach to service. They also can scale up or down to meet your business's needs, so you don't have to switch providers. Teletrac Navman excels in this area. It can scale up to meet a small business's needs as it adds vehicles to its fleet, expands routes across state lines or optimizes routes to increase deliveries. For these reasons, Teletrac Navman earns our pick for best GPS fleet tracking service for small businesses.
Pricing and Contract
Teletrac Navman doesn't list pricing on its website, so you'll have to contact the company to get an idea of what the price will be for your business. Teletrac Navman sales reps told us pricing varies based on your business's size and the features you need.
You are required to sign a three-year contract for this fleet tracking solution. This is standard across the industry, although there are other companies we reviewed that offer one- and two-year contract options. We only found a few options that offer month-to-month contracts.
This company also has a vehicle minimum requirement for its services. Your business will need a fleet of at least three vehicles. Many other companies we reviewed have vehicle minimums, while some only track one vehicle. Teletrac Navman provides free installation of its hardware, or you can install it on your own. Teletrac Navman provides GPS software that refreshes at one-minute intervals. It also can support any compliance requirements you need to meet, whether that is ELD, IFTA or DVIR.
Services
Teletrac Navman provides excellent features in each area we looked at. We were especially impressed with its safety features.
Hardware/installation: Depending on the type of hardware you opt for, you can either install it yourself or have someone from the company come and install it for you. You can read more about the company's services here.
Safety: Teletrac Navman offers driver awareness reports, which track harsh cornering, braking, acceleration and speeding. It builds scorecards for each driver, so you can easily compare driver performance. There is incident recording, where impact detection triggers second-to-second data capture when a safety incident occurs. Teletrac Navman also tracks vehicle maintenance and fuel efficiency. You can read more about driver safety and driver training on the company's website. 
Fuel Performance: There are several dashboards and reports to help you optimize your fleet. You can view fuel usage, idling activity, fleet utilization and driver proficiency. You can also use data to plan more efficient routes. Read more about fuel optimization, and data, here.
Maintenance: This service also gives you the ability to use data to better maintain your vehicles. You can track when vehicles or assets were last serviced and plan for brake inspections, oil changes, tire rotations and realignments, and fluid checks. You can also easily find the root cause of any engine issues or internal problems in a vehicle. You can read more about how companies maintain their vehicles through Teletrac Navman here.
Alerts: You can view real-time alerts on safety-related incidents and schedule reports to stay up to date on your overall fleet status. Teletrac Navman's reporting and alert features are up to industry standards, letting you elect to receive alerts via text or email and reports via email. 
Customer Reviews: Teletrac Navman is accredited by the Better Business Bureau and also has an A+ with the rating agency. Teletrac Navman was one of the few companies we reviewed that was both accredited and given a high rating by the BBB. Despite this, the company also has 36 complaints on their profile and a score of one out of five stars. It had reputable reviews on other review websites, but it's important to be aware of the mixed reviews with the Better Business Bureau.
Pros and Cons
Pro

Teletrac Navman has a flexible service that can be scaled up or down to meet your business's needs.
It has a low minimum vehicle requirement, so small businesses can still benefit from Teletrac Navman's services.

Con 

Teletrac Navman has questionable reviews with the Better Business Bureau.
Ease of Use
Teletrac Navman's software is among the best we reviewed. It's sleek and intuitive, rivaling Samsara's online platform in functionality. It has a one-minute refresh time, putting it on par with other top industry players but behind Samsara, which offers second-to-second refreshes. This software also provides both traffic and weather data, which we didn't find in all our reviews. You can build geofences and optimize routes with Teletrac Navman's software.
Editor's Note: Looking for a GPS fleet tracking system? Click the Compare Quotes button below to have our sister site Buyer Zone connect you with vendors that can help.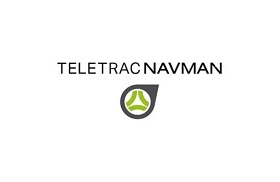 Teletrac Navman
The Verdict
Teletrac Navman provides industry-leading GPS fleet tracking services that can scale to fit your business's needs. It earns our pick for best GPS fleet tracking service for small business.

Matt D'Angelo
business.com Contributing Writer
I've worked for newspapers, magazines and various online platforms as both a writer and copy editor. Currently, I am a freelance writer living in NYC. I cover various small business topics, including technology, financing and marketing on business.com and Business News Daily.