TheEasyForms Review
By Business.com Editorial Staff
Last Modified: December 21, 2017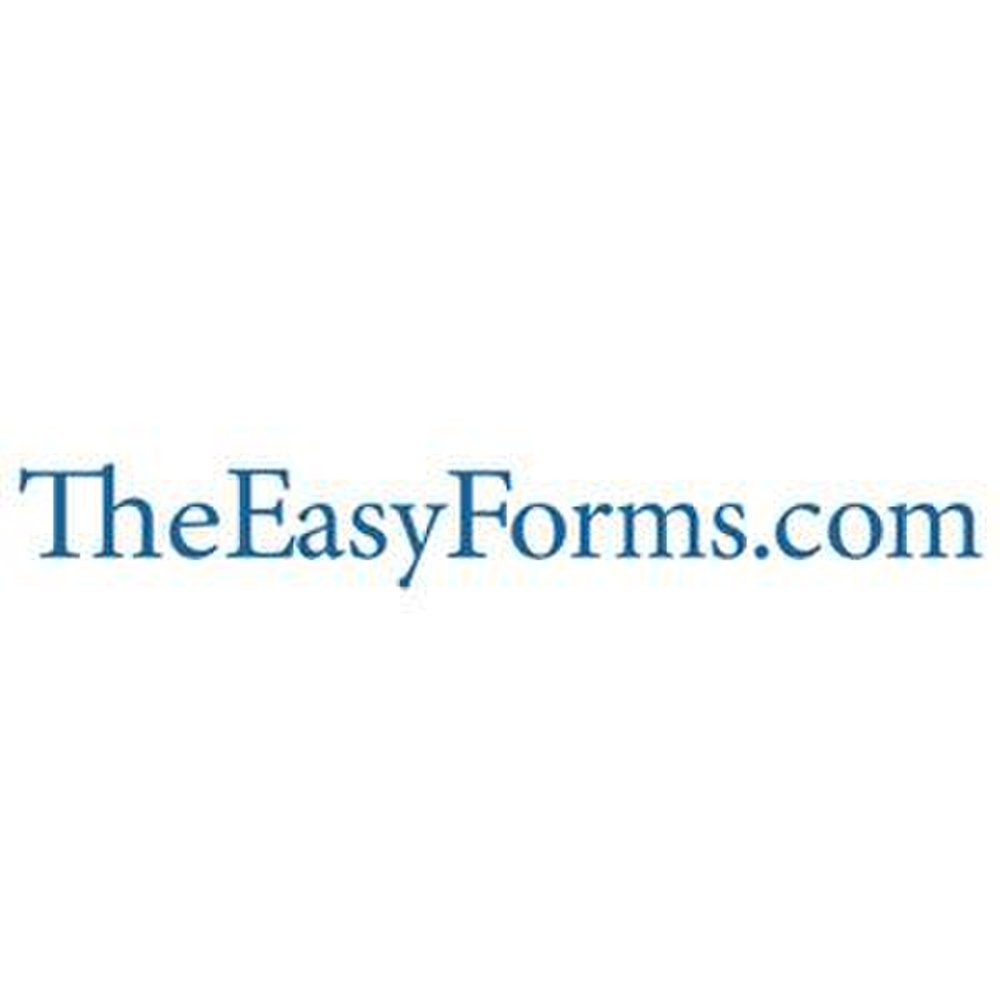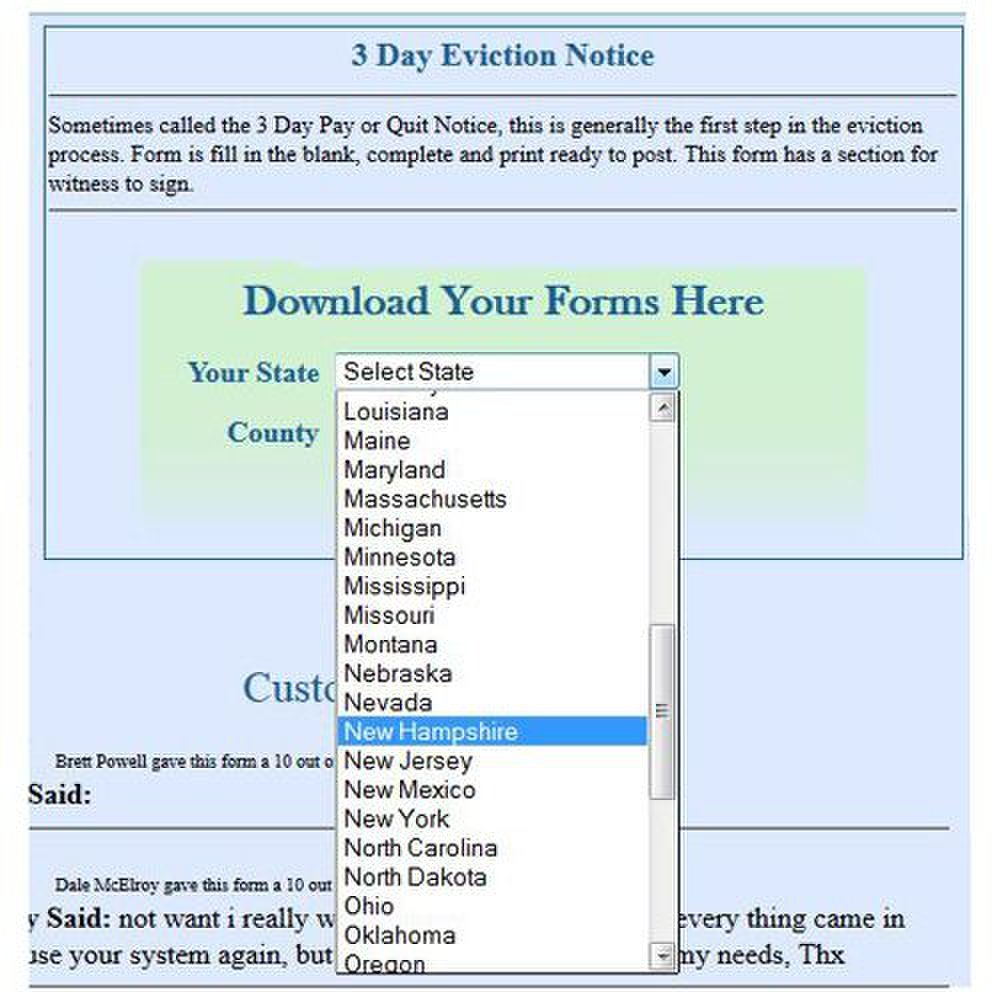 TheEasyForms image: State-specific forms are available through this service.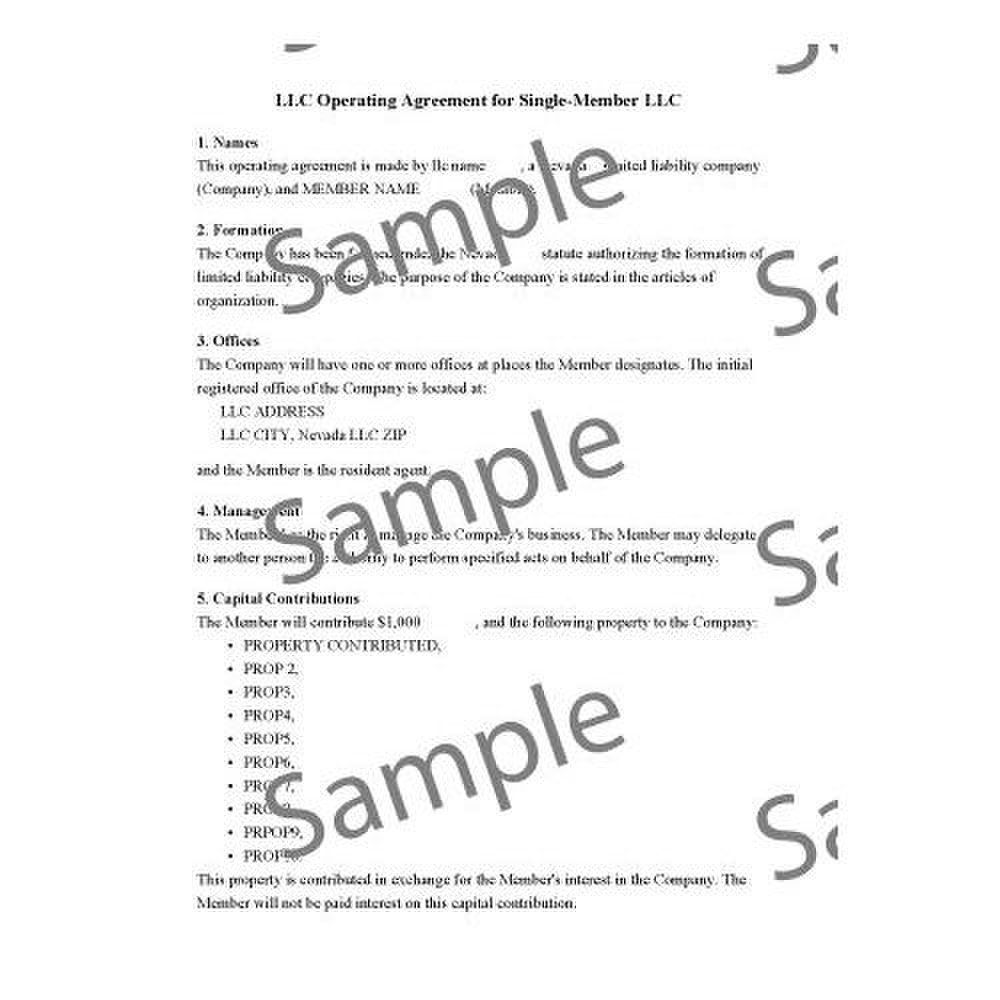 TheEasyForms image: You can view samples of the forms before downloading them, but they are difficult to see.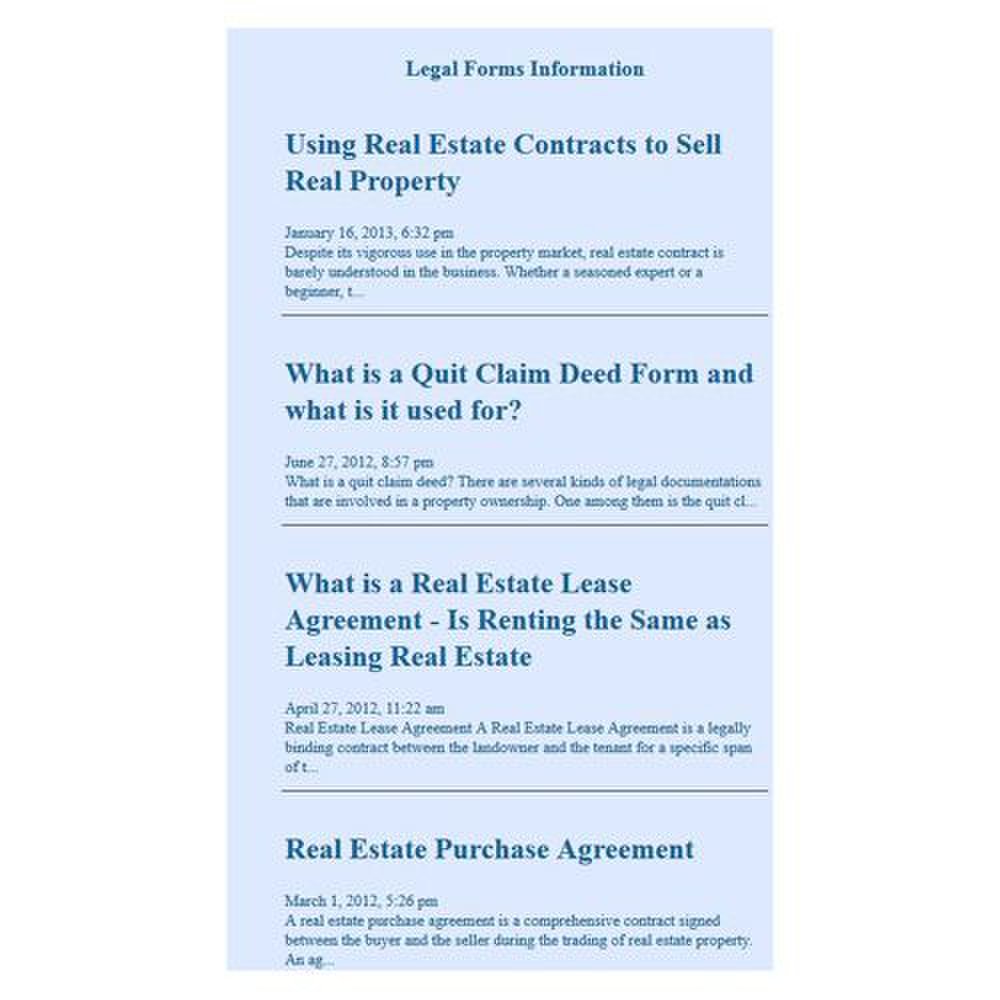 TheEasyForms image: Helpful articles are included on the website, through there isn't a way to search to find those specific to your legal issue.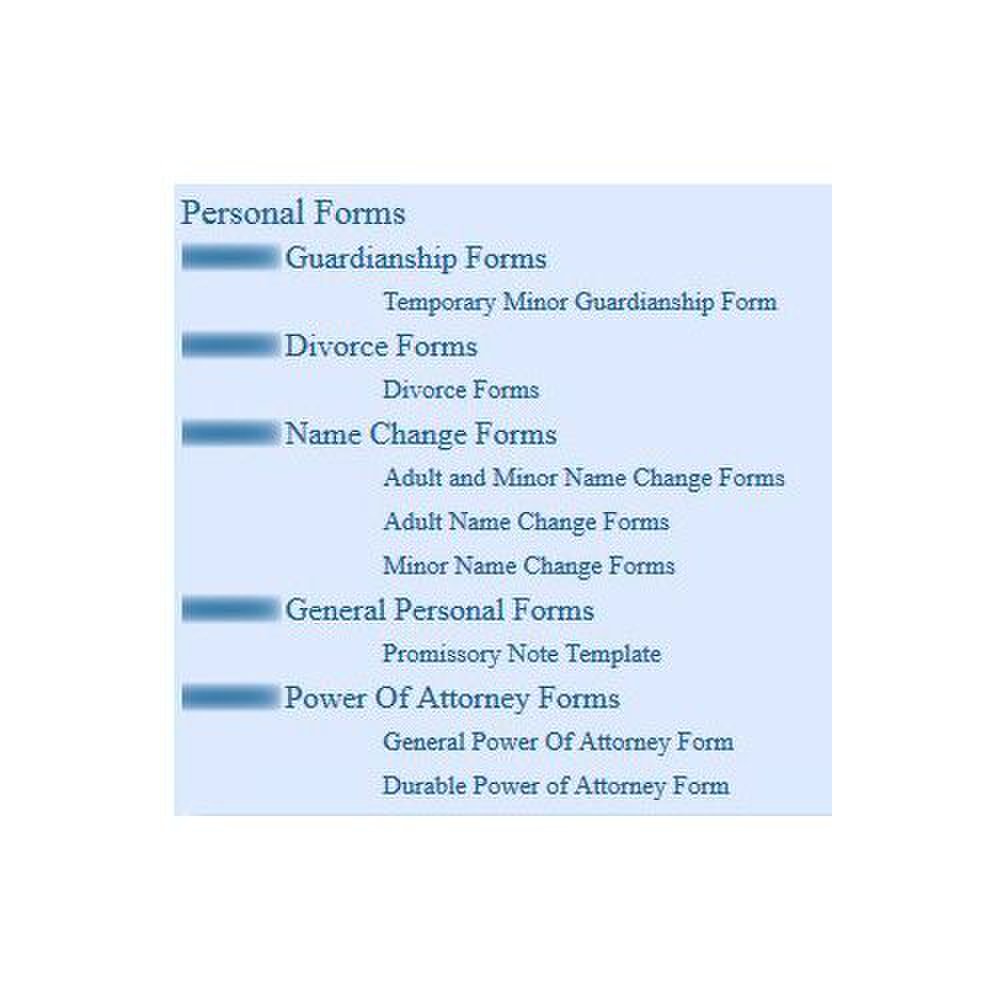 TheEasyForms image: This is a sample of the personal forms available through this service.
TheEasyForms offers a simple and straightforward way to get the legal forms you need. However, this legal forms service offers little more than documents. You can buy just one document if that is what you need for some particular transaction. In certain situations, like divorce, the service provides a kit that contains multiple forms you will need. TheEasyForms' documents are state specific, and the website shows the date when they were last updated.
This service provides legal documents that are fill-in-the-blanks forms. Although you have a somewhat limited selection of documents from which to choose, you can get such things as power of attorney forms, documents to change your name, forms to create Limited Liability Companies and more. You can preview a sample of a document before buying it, but the image is quite small and hard to see because the word "sample" has been stamped over it repeatedly.

TheEasyForms
Best Online Legal Forms
The Verdict
This service offers basic forms that you can fill out on your own, but there are not many sources of information to help you.
Visit Site ▶
TheEasyForms has a database of legal articles. These are organized by date instead of title, which makes it difficult to take advantage of the resource. In addition, there is no table of contents for the articles. TheEasyForms also does not offer a preparation service, legal dictionary or directory of attorneys in your area.
The site's pages are rather long, which make them unappealing to navigate. The information on legal forms, located on the right-hand side of the homepage, does not appear to be organized in any particular way. Since that information is not arranged in an orderly fashion, and there is not a way to conduct a search for something specific, it can be difficult and frustrating to find the forms you are looking for.
The company cannot answer legal questions. TheEasyForms has an email address and a mailing address you can contact with technical questions. There is no telephone number for customer support. There are also several customer complaints indicating the wrong form linked to the download and no reliable customer service to help rectify the situation.
TheEasyForms has basic legal documents that you can download and fill out yourself. However, the website does not offer any search capabilities or legal resources other than articles to read. In addition, customer support lacks many essential functions, such as multiple avenues for contact.


TheEasyForms
Best Online Legal Forms
The Verdict
This service offers basic forms that you can fill out on your own, but there are not many sources of information to help you.
Visit Site ▶
Business.com Editorial Staff
The purpose of our community is to connect small business owners with experienced industry experts who can address their questions, offer direction, and share best practices. We are always looking for fresh perspectives to join our contributor program. If you're an expert working in your field – whether as an employee, entrepreneur, or consultant – we'd love to help you share your voice with our readers and the Business.com community. We work hard to only publish high-quality and relevant content to our small business audience. To help us ensure you are the right fit, we ask that you take the time to complete a short application: https://www.business.com/contributor/apply/ We can't wait to hear what you have to say!