Tipalti Review
By Lori Fairbanks
Last Modified: January 15, 2019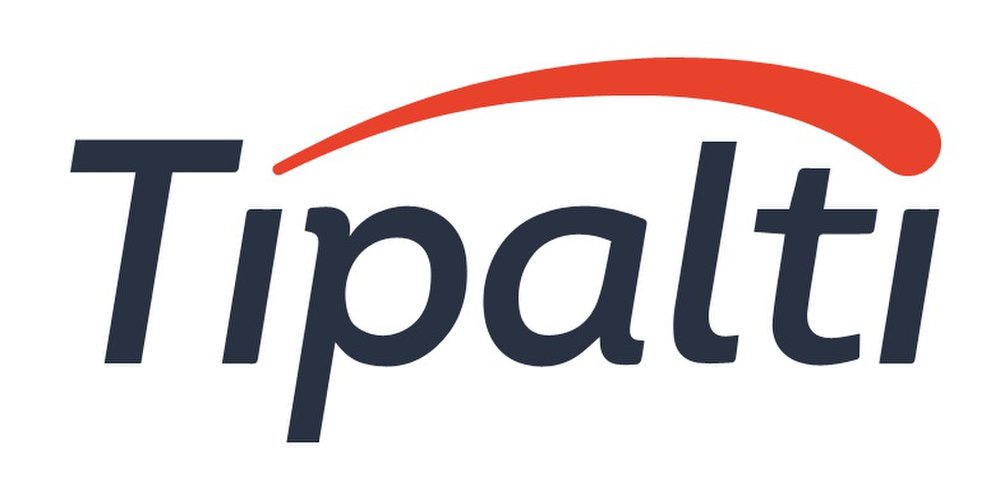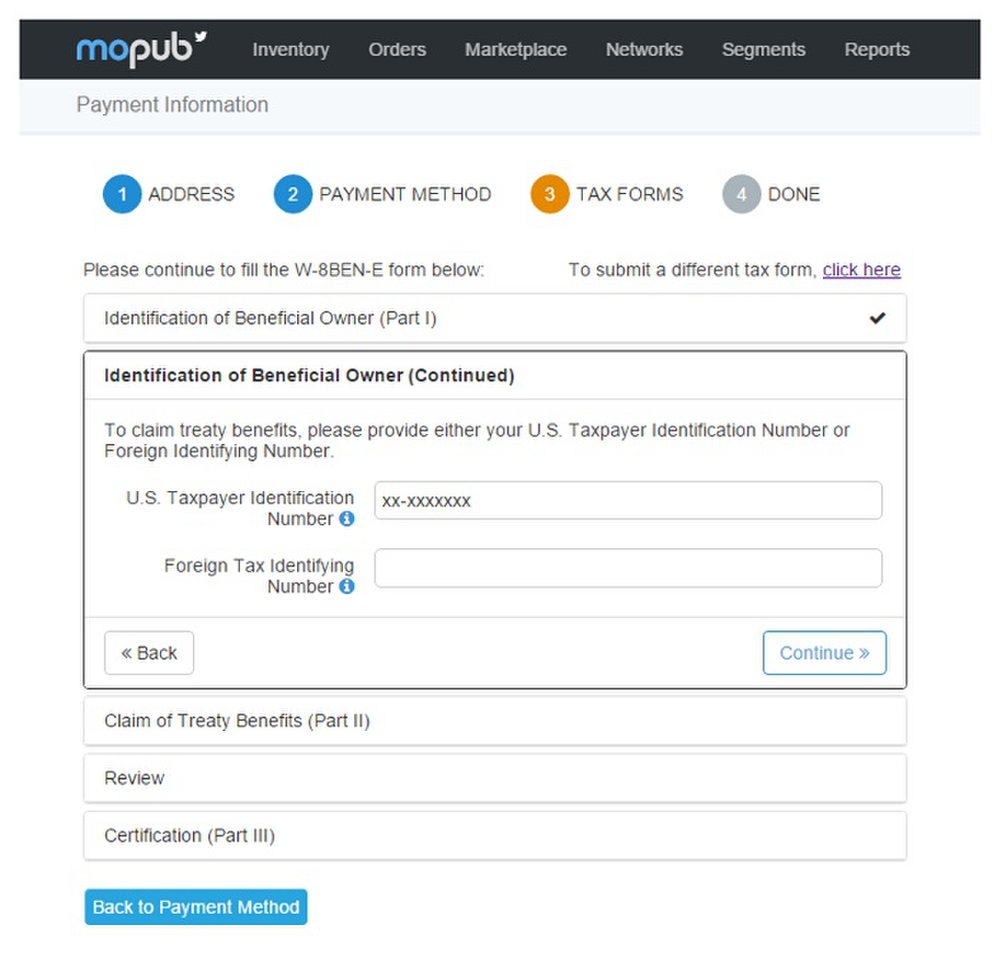 The supplier portal includes a questionnaire that helps your vendors figure out which tax forms they need. They fill out digital versions of the forms within the portal, and the software cross-checks the data to ensure it's legitimate.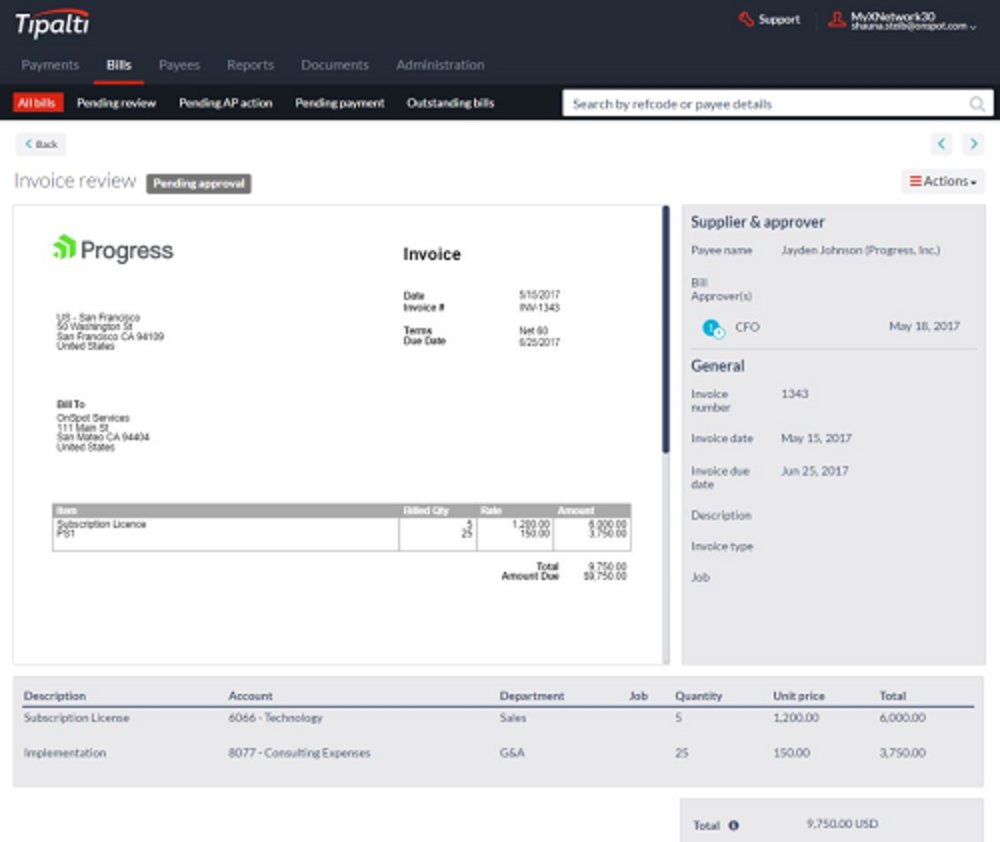 Tipalti uses OCR technology to extract data from the invoices your customers email or upload through your portal, saving you the time of keying them into the system.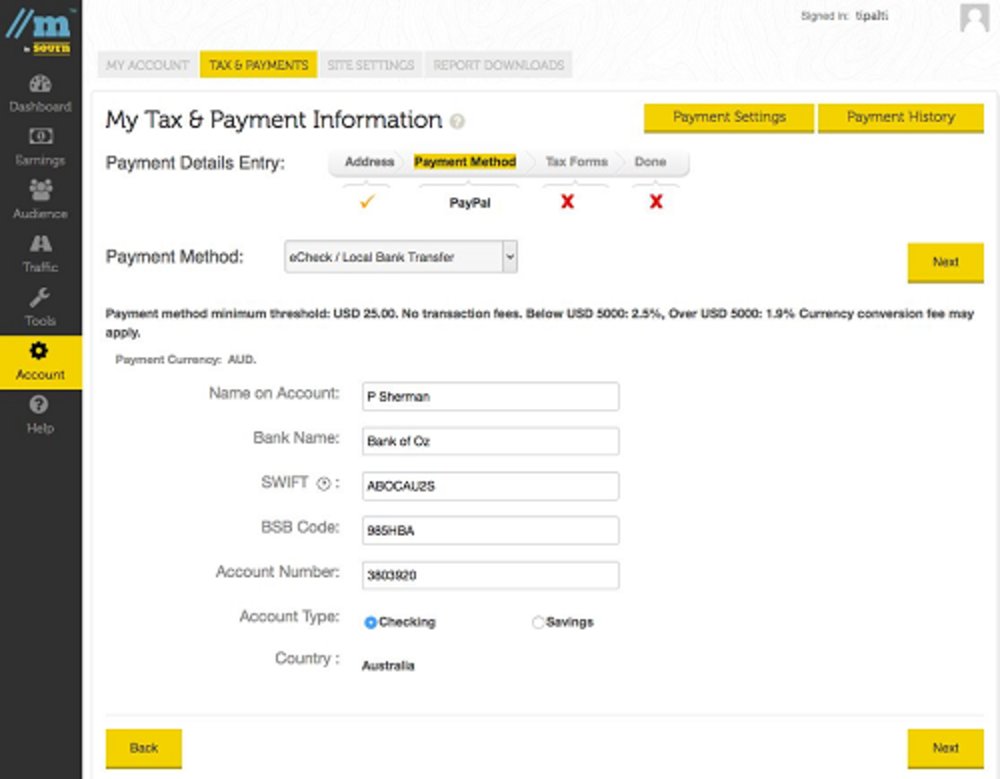 You can customize Tipalti's white-label supplier portal to match your branding. Your vendors will use it to enter their bank data, tax forms and invoices.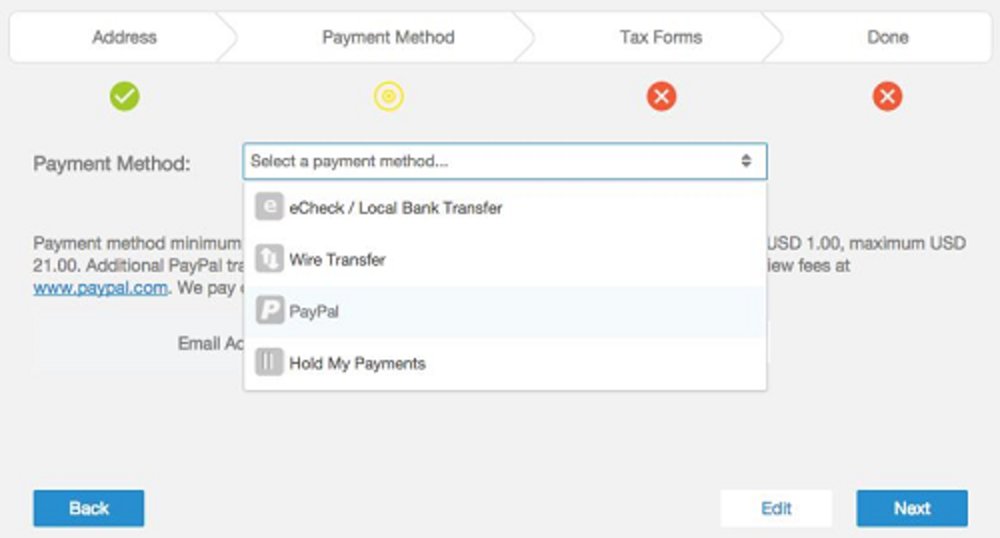 Using Tipalti, you can pay vendors in 190 countries with 120 currencies, and your suppliers can choose from six payment methods: U.S. ACH, global ACH, wire, PayPal, check or prepaid debit card.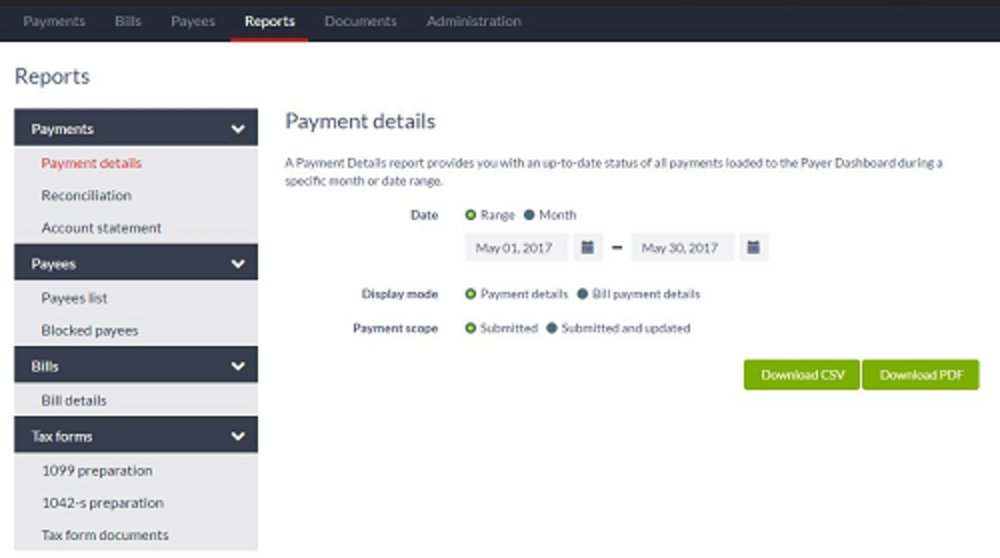 You can run multiple reports, including payment details, reconciliation, account statements and payee lists. Filters allow you to drill down on the information.
Tipalti's online accounts payable platform is designed for small and midsize businesses with 100 or more suppliers or 1099 contractors, including international ones. It can facilitate payments in 120 currencies for businesses in 190 countries, and your suppliers can choose how they're paid, whether by ACH, PayPal, wire, debit card or paper check. Tipalti estimates that it can eliminate 80 percent of your accounts payable workload by automating multiple processes, including supplier onboarding, invoice processing, tax and regulatory compliance, and account reconciliation.
Visit our best picks page to see all of our recommendations for small business accounting software.

Pricing
Tipalti doesn't post its pricing online, and the cost varies depending on the number of invoices you have each month and other factors, so you'll need to call the company for a quote specific to your business. It charges a monthly fee for your account, and there may be per-transaction fees, depending on the payment method, as well as foreign exchange charges if applicable.
Ease of Use
Because this is a cloud-based platform, there's no software to install, allowing you the ease of logging in to your account from any computer with a browser. The company can host your supplier portal, or, if you already have a website that you want to add it to, you can do so by adding a few lines of code.
It may take several weeks to get started with Tipalti, however, as the company needs to collect information from you about your business that it reviews and performs its due diligence on. It can then set up your account and customize your workflow, signatory rights, emails and supplier-facing portals.
Timesaving Features
Tipalti boasts automations for every step of the accounts payable process, eliminating invoice data entry and other tedious tasks to reduce the time it takes to pay your vendors. Here are some examples:
Its self-service supplier portal transfers the task of entering your vendors' preferred payment methods, bank routing information, tax forms and IDs to your vendors. The software then validates the data by cross-checking it against 26,000 international rules to prevent payment issues.
Your vendors fill out W-9 or W-8BEN tax forms in the portal, and a questionnaire is available to help them figure out which one they need to provide. This saves you the hassle of tracking down these forms at the end of the year.
When your suppliers email invoices or upload them through the portal, the software uses optical character recognition technology to extract the data into the system so you don't have to manually key it in.
Multiple payment methods are available; your customers can choose to receive their payments via ACH (U.S. and global), wire, prepaid debit card, PayPal or check. It supports payments in 120 currencies across 190 countries, saving you the hassle of figuring out currency conversions.
Other Features
Tipalti's Detect Risk module ensures your payees aren't flagged on watch lists for terrorism, drug trafficking and money laundering by cross-checking Do Not Pay lists from the Office of Foreign Assets Control. It also searches for suspicious behaviors, such as multiple accounts with the same payment details.
It has real-time payment reconciliation and accounts payable reporting that you can export to Excel. Other available reports include payee lists, invoice details, tax reports and transaction history.
Additional Considerations
Integrations are available for a handful of third-party systems, so you can connect Tipalti to the other business applications you use. In case the accounting or ERP software you use isn't available as a prebuilt integration, the company provides APIs that you can use to integrate it with the platform.
You can reach the company by phone or email for customer support. Tipalti also has several resources on its website that you can consult to learn more about its features, including a blog, FAQs, and a learning center with whitepapers, case studies, reports, webinars and calculators.
Drawbacks
Tipalti is an impressive accounts payable platform, but it's not a complete accounting solution; you'll need another system for your accounts receivable processes and other accounting needs. The company doesn't post its pricing online, so you'll need to contact the company for a quote. Also, unlike most accounting software, it doesn't offer a 14- or 30-day free trial; rather, you can register for a product tour.
Editor's note: Looking for accounting software for your business? Click the Compare Quotes button below to have our sister site BuyerZone connect you with vendors that can help.


Ready to choose your Best Accounting Software and Invoice Generators of 2019? Here's a breakdown of our complete coverage:

Lori Fairbanks
Lori Fairbanks has years of experience writing and editing for both print and online publications. After graduating from Brigham Young University with a Bachelor of Arts in English, she worked as a magazine editor and then as a freelance writer and editor for a variety of companies, including marketing firms and a medical university. She now writes for Business.com and Business News Daily about financial systems and services for small businesses, such as accounting software, credit card processing and point-of-sale systems.