Trend Micro Worry-Free Business Security Review
With the ability to protect an entire company's digital infrastructure from attack, Trend Micro Worry-Free Business Security (WFBS) uses a layered defense against a variety of threats. Its local agent and online console allow a remarkable amount of customization and monitoring, with the ability to turn off user control of just about any feature.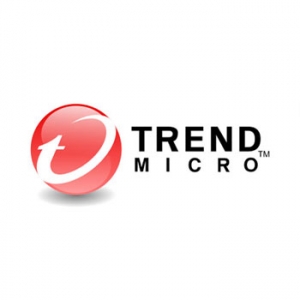 Trend Micro Worry-Free Business Security
The Verdict
Customizable, flexible and able to help investigate an attack, Trend Micro Worry-Free Business Security can monitor and control a company's worth of computers. Its ability to catch rogue software is a half-step behind the best.
WFBS is priced in line with comparable packages, providing effective protection that won't break the bank. The software can even help investigate an attack with its Endpoint Detection Response software, making it the program to get for those who want help looking into an online attack and preventing another one. On the downside, the protection saps a little more system performance than its competitors.
View all our internet security and antivirus software reviews on our best picks page.
Features
WFBS can defend against the worst malware floating around the web with several overlapping shields. The protective philosophy starts with local scanning of files for known bad agents that can disrupt a system or network. In the background, the software uses advanced heuristic scanning to monitor the behavior of the system for early signs that an attack is underway.
Finally, the program incorporates machine learning techniques to identify and fix rogue code. These fixes go to Trend Micro's cloud analysis lab for future diagnosis. To keep ahead of new and mutating threats, Trend Micro sends out updates to the 500,000 businesses it protects whenever a new attack arises.
Fully up to date, WFBS employs a single agent that is thorough and flexible enough to protect a company's worth of computers without getting in the way. The program scans email attachments in the cloud before they're downloaded, but not locally, unlike Symantec Endpoint Protection Cloud's two-step defense.
Meanwhile, WFBS guards against ransomware, fileless attacks and scripting exploits with heuristic behavior monitoring that looks for infection patterns. While WFBS lacks a local sandbox, it tries out new and potentially dangerous programs in a secure area online. In addition to preventing unwanted apps from being loaded, if it detects a ransomware virus, the system recognizes it as dangerous and rolls back settings to before the infection.
Meanwhile, the program's mobile device management keeps track of your company's fleet of systems and their access criteria. WFBS supports two-factor authentication to improve the network security of remote workers. On the other hand, it can't require the use of Trusted Platform Modules for authentication as Kaspersky's Endpoint Security for Business can.
The firewall included with WFBS is powerful enough to stop dangerous incoming and outgoing traffic. Its rules are quick and easy to set up, built around sophisticated policies. Your company's IT administrators can quickly create rules and then distribute them across PCs, Macs, and Android and iOS devices. This means that policies can be written once and then used many times. You can set them for individual systems, groups or your company's entire fleet of computers.
WFBS takes the lead with its powerful Endpoint Detection Response (EDR) system. It not only records all actions but, in the event of a security breach or infection, provides a timeline of effects that can be valuable in removing the danger. More to the point, it is essential information to prevent further incursions.
The program's URL control not only can keep employees away from dangerous sites but can lock out online gambling and porn. It works with all browsers and uses a cloud database to determine a site's reputation.
One weak spot of WFBS is its lack of a full patch management system. It keeps its own software up to date but ignores updates and patches for the operating system and key apps, falling behind Kaspersky Endpoint Security for Business Advanced.
While WFBS lacks a file shredder for making inconvenient files disappear, it can work with Microsoft's BitLocker to encrypt entire systems. Lost keys or orphan systems are recoverable with keys stored online. Trend Micro is currently working on extending this to Apple FileVault.
Worry-Free Business Security Specs
WFBS works with all Windows releases from Windows 7 through the latest Windows 10 update, as well as Windows Server 2008 through 2019. For Macs, it works with OS X 10.9 through 10.13. For Android devices, it works with version 4.0 through 8.1, while iPhones and iPads need iOS 7.0 through 11.0. It can also work in a virtualized network environment, including with Citrix's XenServer, VMware's ESXi or Microsoft's Hyper-V Server.
To set the software up for a new employee, you start by sending them the installer file or an email link to it. The handy Quick Start Card covers what the program does and how to set it up.
Once the 149MB setup file was loaded onto our Windows 10 HP EliteBook Folio notebook, the installation started and turned off the native Microsoft Windows Defender software. With its activation, WFBS took 15 minutes to install, which was a little slow compared to the others.
The program's mobile apps can protect phones and tablets your company uses, but they differ in abilities. While both the Android and iOS software can remotely lock or wipe a lost device, only the Android app can locate it and reset its password remotely. The iOS version can clear the device's passcode but can't scan for malware, due to restrictions set by Apple.
Security and Performance
Overall, WFBS does a good but imperfect job of ferreting out malware and dangerous code. According to AV-TEST's November-December 2018 series of tests, the scanner found 100% of widespread and popular exploits. Despite achieving a 100% score in November for zero-day threats, it only caught 99.2% of these problems in December. (It had no false positives.) This puts it a step behind Kaspersky Endpoint Security for Business, Symantec Endpoint Protection Cloud and Bitdefender GravityZone: All three got perfect scores across the board on AV-TEST's survey.
The WFBS protection comes at the cost of fast performance. AV-TEST measured a 22% slowdown for launching popular websites. That's about average but more of a performance penalty than Kaspersky's 15% decline. It slowed the launching of apps by 11%, behind Kaspersky's 9% slowdown.
When it comes to scanning, our advice is to go do something else while waiting, because WFBS took 51 minutes and 42 seconds to look at 302,582 files on our Windows 10 HP EliteBook Folio notebook with a 1.2GHz M7 processor, 8GB of RAM and 250GB of solid-state storage. Kaspersky's software did a comparable scan in less than 20 minutes.
Its quick scan of the most recent threats took 32 seconds to look at 56,584 files, whereas Bitdefender GravityZone took only 28.4 seconds to go through 49,348 files. However, it was a speed demon compared to Kaspersky's scan, which took five times as long to examine less than one-tenth as many files.
Interface
WFBS has a small but powerful interface packed with information. It takes up about one-sixth of an HD desktop and can be moved around but not resized.
Up front you can see recent scans for virus/malware and spyware/grayware, as well as whether scans are scheduled. So that everyone is up to date, you can see the current virus pattern file. On the right are buttons to start a scan and update the program. Along the bottom are links for program logs, a connection status window, and a tool for sending system information to Trend Micro support technicians.
The settings section shows you the policy for retaining logs and what alerts are set. The program leaves behind a Tasktray icon that can be a backdoor into WFBS. It allows you to start scans, update the software and go right to the main interface.
The management console provides remote control over the security of your company's systems, whether they are down the hall or across the globe. At any time, your IT administrator can remotely activate a variety of features and also gray out any selection to impose a companywide security stance.
The dashboard has links to set up new systems, create policies and integrate the software with an Active Directory infrastructure. At a glance, you can see current threats, active viruses and any ransomware attempts.
A big step forward is the interface's Agent Status screen. It shows the number of connected notebooks, desktops, phones, tablets and servers, and it offers the ability to add security agents. There's also a bar graph that shows how many licenses you have purchased, when they expire and an online link to buy extra seats.
On the left, the console lets you check on active security agents on systems, users, policies, reports and logs. The administration section is very powerful, letting your IT crew do everything from enrolling new devices to setting up Active Directory.
For systems so overloaded with malware that they are unresponsive, Trend Micro's Rescue Disk can help get them up and running again. It boots the machine in a secure Linux environment for cleaning.
Trend Micro Pricing and Support
For up to 25 users, the WFBS software costs $59.87 per seat, slightly higher than Kaspersky's $57.49 per client. For up to 250 seats, the price drops to $41.92, just a little more than the $38.69 for Avast Business Antivirus Pro Plus and a bargain compared to the $75 for Bitdefender GravityZone Ultra.
Trend Micro provides 24-hour support for WFBS that includes startup information and troubleshooting. A bonus is Ideas Exchange, where you can trade ideas and techniques with other users of the software.
Image Credit: Zephyr18 / Getty Images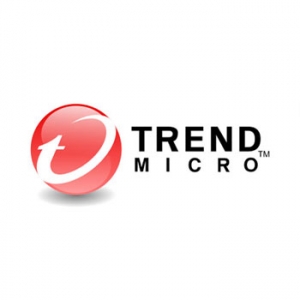 Trend Micro Worry-Free Business Security
The Verdict
Customizable, flexible and able to help investigate an attack, Trend Micro Worry-Free Business Security can monitor and control a company's worth of computers. Its ability to catch rogue software is a half-step behind the best.
Brian Nadel
business.com Contributing Writer
Brian is a technology writer based north of New York City. He writes stories for Business.com, Tom's Guide, ComputerWorld and Scholastic Magazines. He is the former editor-in-chief of Mobile Computing & Communications magazine.