TTR Data Recovery Review
If an unresponsive hard drive is putting your company's data out of reach, TTR Data Recovery can repair it and retrieve its contents. The company's trained staff, access to the right parts and Class 100 cleanroom allow it to retrieve data thought to be lost forever, whether the root of the problem is hardware, software or an accidental deletion. While it lacks a global presence and can't come to your facility for ultrasensitive data work, TTR can expedite repairs and work with everything from a salesperson's tablet to a bad server drive, delivering all its recoverable data back to you.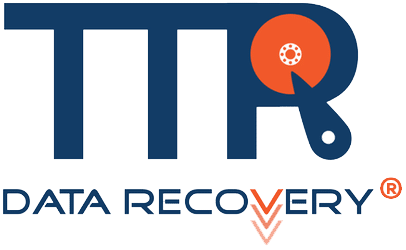 TTR Data Recovery
The Verdict
With repair facilities in Virginia, TTR Data Recovery can deliver missing, corrupted or deleted files. It's able to expedite emergency cases and work with software and hardware failures. Best of all, it only charges for the data that it can extract.
To view all our reviews and recommendations for the best hard drive recovery services and hardware of 2020, visit our best picks page.
TTR Data Recovery Pricing
TTR doesn't sell hard drive service plans, but it's among the least expensive services for repairs and data recovery. For the typical logical failure, it might cost $400 to $700 for a 1TB drive, while hardware problems (including damage to the platters) range from $800 to $1,100. These tiers represent a significant savings compared to competitors' pricing for similar repair and data extraction projects.
The best part is that TTR has a no-data, no-charge policy. If it can't recover the files you need, the work is free.
Along the way, TTR pays attention to small businesses, treating them like larger organizations. The company lets you set up an account for quick response and offers discounts of up to 15% on its services. Other companies reserve this treatment for big clients.
Typical repair and extraction jobs will take anywhere from one day to two weeks. TTR has three levels of service that get more expensive the quicker you need the data.
Standard service is done on a nonpriority basis and might take a week or two.
The company's Rush service generally yields a fixed drive and data in a few days.
Emergency service is done on an expedited basis 24 hours a day until the job is finished and the data returned.
When every bit has been retrieved, TTR puts the extracted data on a fresh drive and overnights it to you along with the original drive. If you like, TTR can securely dispose of the broken drive. There's a faster alternative for must-have data: The company sends you a secure link to download the encrypted data using AES 256 or better scrambling. TTR limits this to a maximum of 20GB, though.
TTR Data Recovery Services
With the ability to fix a variety of drives and retrieve the usable data they hold, TTR Data Recovery can be a small business lifesaver. Whether it's the result of physical damage – like dropping a notebook – a phone virus or just a worn-out server drive, TTR can avert a data disaster with a combination of the right people, equipment and know-how.
The first step in TTR's recovery process is for you to call, email or use the company's online form to report the problem. After you describe the device, its symptoms and the data it holds, the company will send out an overnight shipping label or box. With 17 offices, TTR can also send a courier to bring the errant drive to its cleanroom facility, where the drive is examined and the problem diagnosed. Unlike some of its competitors, however, TTR lacks mobile equipment it can bring to your site to extract ultrasensitive data from a broken drive that can't leave your facility
At this point, TTR's technicians will tell you what's likely recoverable and how long it should take to bring the files back to life. You won't get a rough estimate of the charges like you would with some companies; TTR gives a firm price for the repairs and data extraction.
If the drive is operational and has a software problem, the TTR crew will connect it to the company's diagnostic gear and scan it for broken links, File Allocation Table errors or even files that were accidentally deleted. Then, TTR technicians can begin to extract the recoverable data from the device.
For more serious failures that involve hardware failure, the process is a little more involved. Here, TTR opens and dissects the unresponsive drive in the company's Class 100 cleanroom. To prevent contamination, it's just as clean as the factory where the drive was made.
In the TTR cleanroom, technicians check out all the components and do whatever repairs are necessary to bring the drive back to life. To speed up the repair process, the company stocks parts for fixing and rebuilding the major drives that show up in its cleanroom. Once restored, all the drive's data is copied to a fresh drive.
In addition to standard hard drives, the company can recover data from errant RAID arrays, solid-state drives (SSDs), old backup tapes, hopelessly corrupted VMware data and even encrypted data. In fact, TTR can handle just about any data problem and has recently done data recovery work for NASA.
The company's work is approved by hardware-makers like Seagate, Hitachi, Western Digital and Apple. TTR can even untangle a Drobo BeyondRAID drive that is spitting out gibberish.
All the data is treated as confidential, and TTR has SOC Type 2 security certification. So that none of your company's precious data leaks out, every bit of your company's data that TTR has is wiped from its computers using multi-pass military-level shredding 10 days after delivery of the recovered data. In addition to its A+ from the Better Business Bureau, TTR is on the Government Services Administration's approved contractor list.
While the company doesn't have a formal consulting business to advise you on setting up more fail-safe data storage systems, TTR engineers will assist you post-recovery. In other words, TTR technicians can reduce the chances of the data emergency happening again.
The company doesn't offer data recovery software as a first line of data defense. However, it is working on an app for scanning unresponsive drives to help diagnose the problem and extract the usable data. If all goes well, it will be released as a free app that works on Windows and Mac computers early in 2020.
TTR can also aid your investigations of employees who deleted key company data or who are suspected of IP theft. In forensic cases, TTR can lock the drive so no changes can be made prior to data recovery and assist in the extraction of evidence.
Customer Service
You can reach TTR Data Recovery by phone, email, live chat and online form. The company has physical locations in 10 states across the U.S. In addition to its personal support, its website has a number of helpful support materials, including a FAQs page.
TTR is an accredited member of the Better Business Bureau with an A+ rating. No complaints have been filed against the company in the past three years.
Image Credit: Getty Images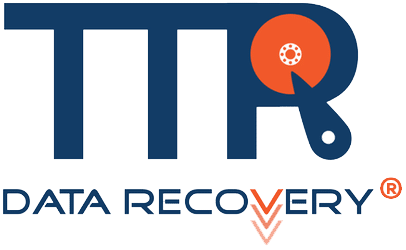 TTR Data Recovery
The Verdict
With repair facilities in Virginia, TTR Data Recovery can deliver missing, corrupted or deleted files. It's able to expedite emergency cases and work with software and hardware failures. Best of all, it only charges for the data that it can extract.
Brian Nadel
business.com Contributing Writer
Brian is a technology writer based north of New York City. He writes stories for Business.com, Tom's Guide, ComputerWorld and Scholastic Magazines. He is the former editor-in-chief of Mobile Computing & Communications magazine.