Universal Funding Corporation Review
Universal Funding Corporation is a recourse factoring service that has been in business since 1995, providing services to a variety of business types. This company works with businesses in the printing, publishing, staffing and trucking industries, to name a few. Universal Funding Corporation has highly competitive rates and provides solid customer support.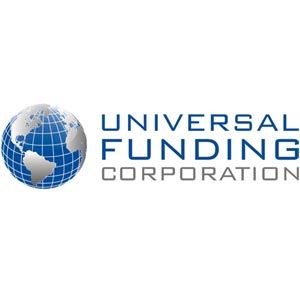 Universal Funding Corporation
The Verdict
Universal Funding Corporation is a good recourse factoring service that provides highly competitive rates and solid customer support.
See all our recommendations for factoring services on our best picks page.
Universal Funding Corporation Rates and Fees
Universal Funding Corporation offers one of the lowest fee rates out of all the factoring services we reviewed. It charges a low minimum rate of 0.55% of each invoice's value. It also offers a high initial funding rate of 95% of your invoice value, which is more than many other factoring services on the market will advance you.
After you sell your invoice to Universal Funding Corporation, it will pay you this 95% of the invoice upfront, usually within 24 hours. After it collects the invoice amount from your customer, it will fund you the rest of the invoice, minus its fees.
You cannot factor more than $5 million with this company in one month. This is in the median range of monthly ceilings in this industry and will work for most companies looking to factor their invoices. Universal Funding Corporation does not charge a startup fee; however, there is a termination fee that you might need to watch out for if you cancel the service.
A possible drawback of this company is that it only accepts accounts that are delinquent up to 45 days. This is on the low side of overdue days in this industry but might still work for you, depending on the type of overdue accounts receivable you are looking to sell. This is a recourse factoring company, which means that if your customers do not pay Universal Funding, you will be required to buy back your invoice, which could hurt your cash flow.
Minimum Requirements
Like many factoring services, Universal Funding does not consider your credit score during your application process. Rather, it evaluates the creditworthiness of your customers, as they are the ones paying the invoices. This can be a double-edged sword, as you don't necessarily know your customers' credit histories.
Universal Funding does not consider how long you have been in business either, making it a good option for new companies. However, your business must earn at least $300,000 per year, which prevents particularly small businesses from working with this factoring service.
Ease of Application
Once Universal Funding has received your completed application, which you can fill out and submit online, it can approve you within 24 hours, which is the average time it takes across the industry.
After setting up your account, you can usually receive funding within 24 hours of the company purchasing your invoice. Some companies only advance initial funds after several days, so this is a decent turnaround time. You don't need to fulfill any invoice or commitment minimum in order to factor with this company, which gives you the freedom to use the service as you need.
Customer Service and Support
This company offers a dedicated advisor to its client businesses, meaning that you will have one point of contact to help you take care of your needs. It also provides telephone, live chat and email support.
We reached out to Universal Funding Corporation to test its customer service, and we had a positive experience. The people we spoke with were helpful, informative and willing to give suggestions on how to get the best rates. They were also quick to respond to our inquiries, so you likely won't have to wait long for an answer if you reach out to the company.
Limitations
Universal Funding Corporation has some drawbacks. For instance, it only offers recourse factoring, which could negatively impact your cash flow if your customers don't pay, and only works with companies that earn over $300,000 a year. However, its competitive rates and lack of commitment requirements still make it worth consideration as a factoring service.
Editor's note: Looking for the right factoring service for your business? Fill out the below questionnaire to have our vendor partners contact you about your needs.
Image Credit: wutwhanfoto / Getty Images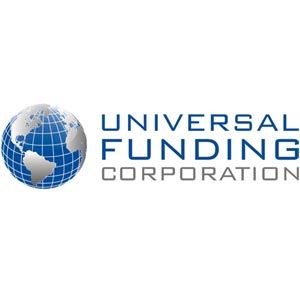 Universal Funding Corporation
The Verdict
Universal Funding Corporation is a good recourse factoring service that provides highly competitive rates and solid customer support.

Sean Peek
business.com Contributing Writer
Sean Peek has written more than 100 B2B-focused articles on various subjects including business technology, marketing and business finance. In addition to researching trends, reviewing products and writing articles that help small business owners, Sean runs a content marketing agency that creates high-quality editorial content for both B2B and B2C businesses.