Vend Review
By Lori Fairbanks, business.com Writer | Updated Jan 06, 2020
Vend is a global provider of cloud-based POS software for retail stores, with offices in the U.S., New Zealand, Australia, Canada and the U.K. It works with businesses of all sizes in more than 140 countries, and its client list includes Disney, NASA and Etsy. This POS software is designed for retailers that carry inventory, such as clothing, sports equipment and furniture. With appointment-scheduling tools available through partner add-ons, Vend also works for salons and other health and beauty businesses.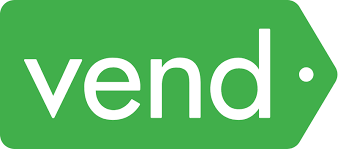 Vend
The Best POS Systems of 2020
The Verdict
Vend is a flexible, customizable POS system for retailers that has all the features you need to run your store efficiently.
Visit our best picks page to see all of our recommendations for POS systems.
We selected Vend as the best retail POS system for small businesses because it's retail-focused software with a rich selection of features that make it easier to run a store, including some innovative solutions like its AI tool, Dott, and a free scanner app. Vend doesn't sell POS hardware or processing services and doesn't entice you to sign a lengthy lease or service contracts with the lure of free equipment. Rather, you purchase your equipment and arrange your processing services from other vendors, which allows you to find the best values and prices. Vend also offers software integrations and an API, allowing you to customize the system to meet your business's needs and connect to services you already use.
Vend Pricing and Terms
Vend is fairly transparent with its pricing; it posts its POS software plans on its website, and you can view the pricing for hardware from its vendor partner. However, it doesn't post anything about how much its onboarding and training services cost, so you'll need to contact the company to get a specific quote for your business.
POS Software
You can use Vend's POS software as a mobile POS app on iPads or as a cloud-based app on Macs and PCs. Vend provides its POS software on a month-to-month basis, though you receive a discount if you pay annually rather than monthly. Three service plans are available for Vend's POS software, and you can upgrade or downgrade your plan at any time. The company offers a 14-day free trial, so you can take your time evaluating the software before you subscribe. Here's more on Vend's POS software plans.
The Lite plan is $99 per month (billed annually), or $119 if you pay monthly. This plan is for businesses that have a single store with less than $20,000 of transactions per month. You can add extra registers for $49 (billed annually) or $59 (billed monthly). This plan includes register features, real-time inventory management, small business reports, the Xero Accounting add-on and 24/7 customer support.


The Pro plan is $129 per month (billed annually), or $159 if you pay monthly. This plan supports businesses with either a single store or multiple locations. You can add extra registers for $49 (billed annually) or $59 (billed monthly). There's no cap on the monthly dollar amount of transactions. In addition to Lite plan features, it has advanced reports, promotions, gift cards, access to the API, all add-ons and e-commerce channels.


The Enterprise plan has custom pricing and is designed for large retailers with multiple stores or franchises. It includes all the features of the Pro plan, plus customized onboarding and an account manager.


Nonprofits may be eligible for a discount.


If your business is seasonal, you can put your account "on ice" for $5 per month.


The Vend Display App, which allows you to use a second iPad as a customer display, is free with all plans.


Scanner by Vend, an app that allows you to use an iOS device as a barcode scanner for inventory, is also free.
As with any POS system, you should read the terms of service before subscribing to Vend. Vend posts this on its website, and it's more straightforward than many such legal documents, with a contents list on the side that makes it easy to find the sections you want to read more closely.
POS Hardware
Vend is one of the few POS software vendors that doesn't sell hardware. You can purchase all your POS equipment through the company's vendor partner or from the vendor of your choice, though you'll want to reference the list of recommended products on the company's website to ensure compatibility. If you already own POS hardware and want to continue using it, you can use the list to see if it will work with Vend before you sign up for the software services.
If you decide to buy POS hardware from Vend's vendor partner, you can purchase it as a bundle – either with or without an iPad – or choose the components you want.
Features
Vend includes nearly all the features we looked for in a retail POS system. Most of its features are included in both the Lite and Pro plans; the exceptions are advanced reports and integrations, which you need the Pro plan to access. Here's more detail on Vend's features.
Inventory Management
Vend supports an unlimited number of products, along with variants like size, material and color, as well as bundled items like gift baskets. You can import your products into the system in bulk with a CSV file, making it easy to migrate your data from an online store or a previous POS system. If you have multiple sales channels – for example, a brick-and-mortar store and an online store – you can manage both from a central product catalog. Further, you can organize products in multiple ways, such as by brand, product name, SKU, supplier or category.
You can set up different pricing tiers, which allows you to offer special pricing to employees or wholesale customers. It also has a Price Books feature for automating promotions that allows you to discount products, set minimum purchase requirements or maximum purchase limits, and choose a date for the promotion to automatically end.
You can add barcode numbers to inventory descriptions and print barcode labels with Vend, which then allows you to use a barcode scanner to add products to sales tickets and count inventory. You can also use Scanner by Vend, a free barcode scanner app for inventory that works on iPhone, iPad and iPod Touch. It lets you use the built-in camera on your Apple devices as a barcode reader, so multiple employees can help take inventory without the purchase of additional barcode readers.
Vend can help you stay on top of your purchase orders. You can create orders and email your suppliers through Vend, or you can save time by setting reorder levels for each item and using the software's automated purchase-ordering feature to keep your store well stocked.
Reporting
Two levels of reporting are available from Vend. The Lite plan offers basic reporting that you can use to generate sales summaries and employee, customer, and inventory reports. You can apply filters to these reports to tailor them to your needs.
The Pro and Enterprise plans have advanced reporting features with mobile access to the dashboard. These reports allow you to dive deeper into your sales data, with low-stock and product performance reports, additional filter options, and advanced metrics such as discount percentage, basket size, and basket value.
One unique reporting feature is Vend's AI tool, Dott. It helps you "connect the dots" by analyzing your sales and inventory data in real time and suggesting things you can do to take your business to the next level. For example, it may suggest running a promotion or remind you to reorder stock.
Customer Management
Vend's customer database allows you to create customer profiles at the point of sale. If you have an existing customer list, you can import it via CSV file. When you click on a customer's profile, you can view their purchase history, account balance and loyalty points.
With the free Vend Display App, which is available on all plans, you can set up a second iPad to use as a customer display. In addition to viewing their sales tickets, customers can use it to enter their email addresses to have receipts sent to them and opt in to receive your marketing emails.
With the Pro and Enterprise plans, you receive access to Vend Loyalty, which you can use to offer incentives to customers. You can choose a simple plan that applies a single rewards rate to all products or custom rewards with different rates for different products. You can also offer customers gift cards with the Pro and Enterprise plans.
You can use your customer information for marketing purposes with the MailSync add-on, which connects to your Vend customer database and creates mailing lists you can use with Mailchimp, iContact, Constant Contact and other email marketing services.
Employee Management
Vend lets you create user accounts for each employee and designate permissions based on their roles, allowing you to control the tasks and data staff members can access. There's no limit on the number of users you can add to your system. If you want to create staff schedules and use the POS system for time tracking, integrations for Deputy and Timely are available on the Pro plan.
Integrations
Vend doesn't have as many integrations as some of its competitors, offering a curated selection instead. With the exception of the Xero accounting software integration, you need the Pro or Enterprise service plan to use them.
If you plan to expand your retail location online, you can connect to Shopify through Vend, and an integration for BigCommerce is currently in beta. You can connect to WooCommerce, Magento, PayPal and other e-commerce platforms through an integration with Stitch Labs.
In addition to Xero, a QuickBooks Online integration is available. If you need advanced inventory tools to help you manage a warehouse or supply chain, you can integrate with Unleashed. As mentioned above, Vend also integrates with MailSync, Deputy and Timely.
Additional Considerations
You have a choice of payment processors that work with Vend, allowing you to shop around for the best pricing, and Vend doesn't charge any processing percentage rates or per-transaction fees on top of what you pay the processor. PayPal, Square and Worldpay from FIS (Vantiv) are fully integrated options, and Vend can connect to payment gateways, which may allow you to continue working with the company you currently use. If you are under contract or like your current credit card processing company and don't want to switch, this is a nice benefit.
Once you choose a payment processor, you can use Vend to accept credit and debit cards, including EMV chip cards, and NFC-powered mobile wallets such as Apple Pay and Google Pay. You can also accept partial payments, including deposits or layaway sales, and split payments to accept multiple types of tender.
All of Vend's plans now include 24/7 phone and online support, so you can reach customer service representatives at any time using your preferred contact method – email, live chat or phone. The company has a strong assortment of support resources on its website, including a knowledgebase and a library of how-to videos, getting-started guides, e-books, webinars, tools, and tips for small business owners.
If you need help setting up the system – for instance, if you have a large inventory or multiple locations – migration and setup services are available for an additional cost. The company can work with you to create a custom onboarding package, and the company has local Vend partners that help with onsite installation.
Drawbacks
Though Vend's pricing is competitive with other top POS systems and all plans now include 24/7 customer service, it's not the cheapest retail system. If price is your top concern as you look for a new POS system, you'll want to look at other systems.
Another factor to consider before signing up with Vend is that there are some differences between tiers that may require you to choose the Pro version instead of the Lite version, even if your business is very small. For example, if you want to access Vend's add-ons and e-commerce channels, you'll need the Pro version, as Xero is the only integration in the Lite plan. Dashboard reports with graphs to illustrate key sales data aren't available on the Lite plan either, so you'll need to subscribe to the Pro or Enterprise plan if you want this feature.
Vend is one of the few POS systems that has a transaction cap on its plans. The Lite plan is limited to businesses that sell $20,000 or less per month. Businesses that exceed this cap three times within a 12-month period must upgrade to the Pro plan.
Image Credit: DERO2084 / Getty Images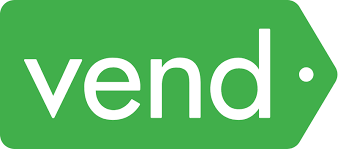 Vend
The Best POS Systems of 2020
The Verdict
Vend is a flexible, customizable POS system for retailers that has all the features you need to run your store efficiently.

Lori Fairbanks,
business.com Writer
Lori Fairbanks has years of experience writing and editing for both print and online publications. After graduating from Brigham Young University with a Bachelor of Arts in English, she worked as a magazine editor and then as a freelance writer and editor for a variety of companies, including marketing firms and a medical university. She now writes for business.com and Business News Daily about financial systems and services for small businesses, such as accounting software, credit card processing and point-of-sale systems.