Vericore Review
VeriCore is an international debt collection agency that focuses on recovery, reporting and remittance. It offers several approaches to help your business recover lost debt ranging from "nice" to "nuclear." It offers nearly all of the features we feel the best collection agencies offer, including free customer tools, an online portal and legal help. While it doesn't offer skip-tracing services, it offers services other collection agencies don't provide, including a sample credit application, in-house collection policy manuals and personalized approaches. The agency sends clients a daily email notification of all accounting activity delivered, as well as weekly and paperless remittance.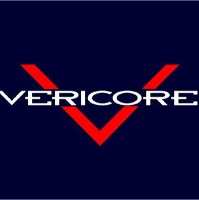 Vericore
The Verdict
VeriCore is an international collection agency. It provides free tools, including 10-day demand letters, in addition to an online portal and credit reporting.
View all our recommendations for collection agency services on our best picks page.
Its fees are contingency-based, meaning you pay based on how much they are able to collect. Their rates vary based on the volume, size and age of your accounts. There are no minimums, no hidden costs and no contracts. VeriCore is an accredited member of the Better Business Bureau (BBB) with an A+ rating.
Best Features
VeriCore offers tailored collection strategies to help you collect money owed to you. The agency works with you to craft an approach that is right for you past-due accounts, whether that is soft or aggressive. Its audit approach is considered the "softest" strategy and is designed for accounts that are 30 to 90 days past due. VeriCore will contact debtors as an auditing company. The moderate approach includes email demands, fax demands and letters. A third approach, which the agency calls the VeriCore Way, is considered the most assertive. VeriCore will utilize private investigators who may talk to the debtor's bank, vendors, suppliers and landlords.
VeriCore offers three different methods (ACH transfer, bank wire, and credit card payments) that your past-due accounts can get caught up on their debt. Further, you can opt to have collected funds (minus VeriCore's fees) deposited into your bank account each week. For clients, VeriCore has an online portal where you can keep up to date on accounts you've submitted for collections. You can also submit new accounts for follow-up.
An especially nice feature is VeriCore's credit reporting tool that allows you to identify slow-paying accounts and take action before they become a problem. This enables you to stay on top of your delinquent accounts every step of the way.
Limitations
VeriCore doesn't offer skip-tracing services. These services help find hard-to-locate debtors. Without this capability, the agency is limited in what they can do to find debtors who have left the state or country.
A second drawback is that the VeriCore website doesn't provide pertinent information about its locations, the industries it serves (as well as the states it can collect in) and its fee structure. Instead, you'll need to contact the agency by phone.
Editor's note: Looking for a collections agency to help your business recover customer debt? Click the Compare Quotes button below to have our vendor partners contact you with free information.
Image Credit: Getty Images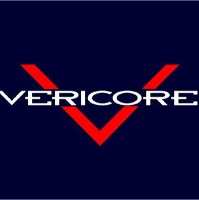 Vericore
The Verdict
VeriCore is an international collection agency. It provides free tools, including 10-day demand letters, in addition to an online portal and credit reporting.

Skye Schooley
business.com Staff
Skye Schooley is a staff writer at business.com and Business News Daily, where she has written more than 200 articles on B2B-focused topics including human resources operations, management leadership, and business technology. In addition to researching and analyzing products that help business owners launch and grow their business, Skye writes on topics aimed at building better professional culture, like protecting employee privacy, managing human capital, improving communication, and fostering workplace diversity and culture.