Vistaprint Review
By Business.com Editorial Staff
Last Modified: January 7, 2019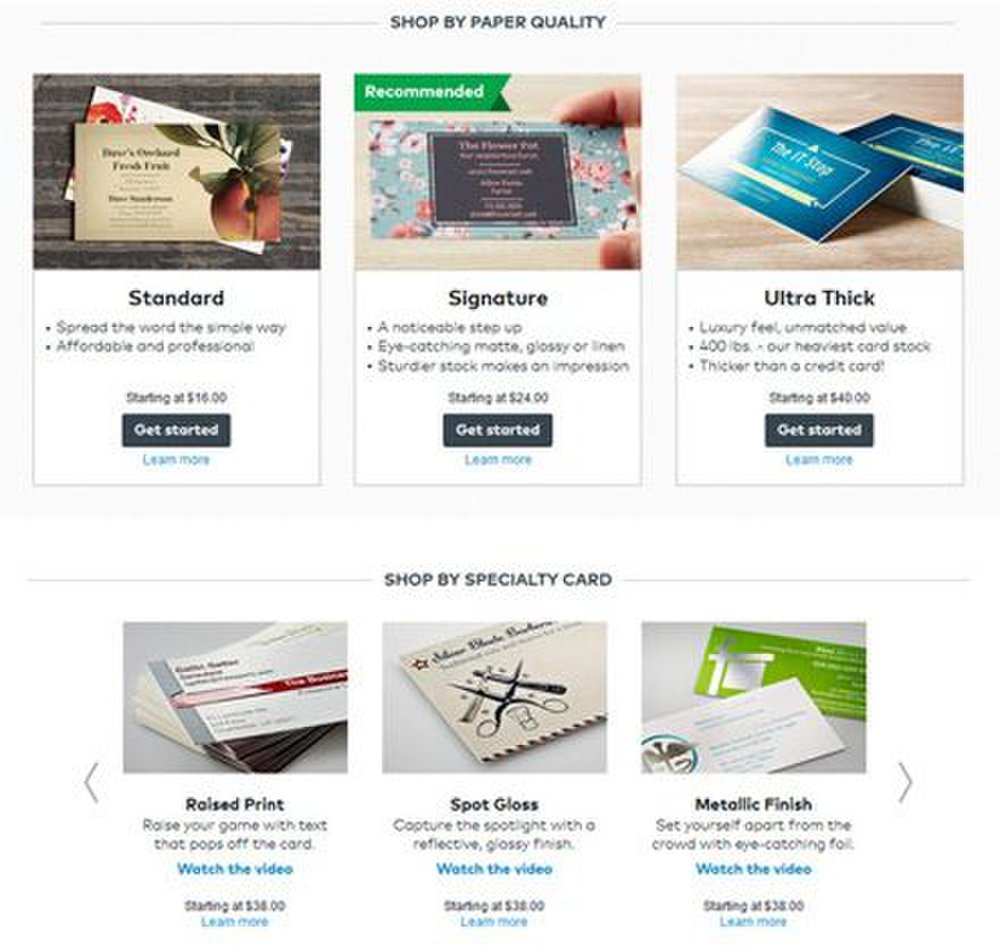 Vistaprint image: This service offers several coating options, including UV spot gloss, raised print and metallic.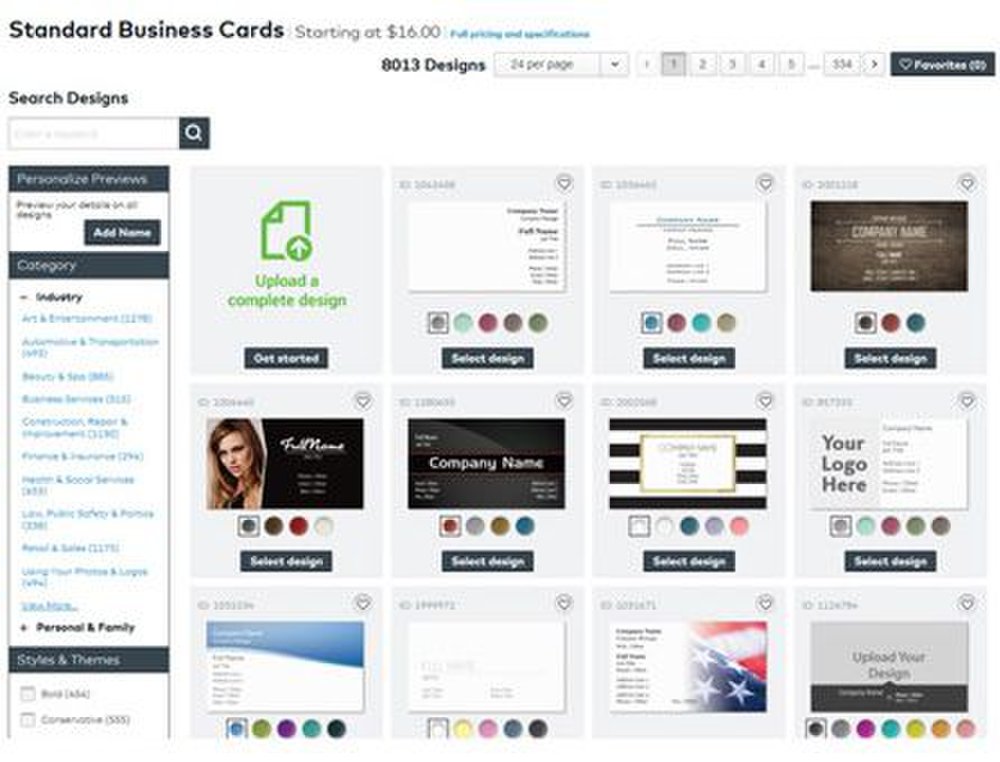 Vistaprint image: The service has a large selection of business card templates you can use for numerous industries.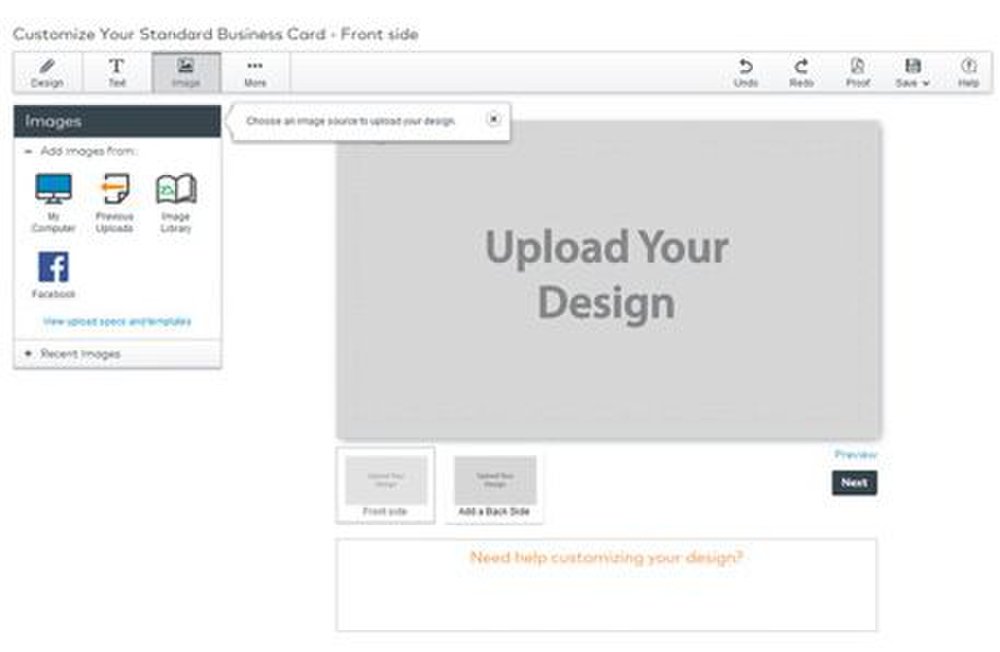 Vistaprint image: The service has a basic design tool you can use to create your own business card or customize a pre-existing one.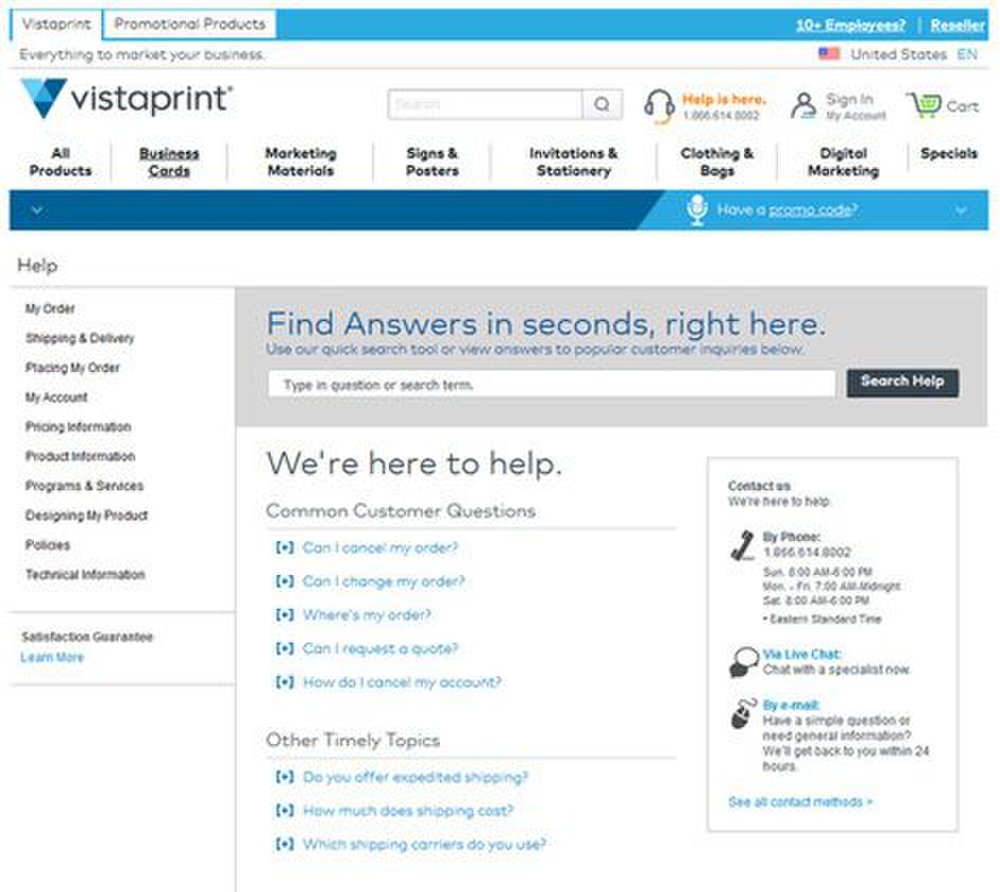 Vistaprint image: The service's help page houses the support team's contact information and frequently asked questions.
Vistaprint is a good option if you are looking for cheap business cards. While the selection is sparse compared to other business card printing services we reviewed, the service offers quality cards and an easy design process. Depending on the number of the cards you order, Vistaprint uses either an offset or a digital printing process. Both result in nice, professional-looking cards.
The service has a variety of finishes to add to your cardstock business cards. These include matte, gloss and metallic finishes. You can also have UV spot finishing applied to your cards to help images or text stand out. While the service offers many finishing options, you can only choose from traditionally shaped and sized business cards. Vistaprint isn't able to round corners or create mini cards; however, you can choose to have your business cards printed vertically rather than the traditional landscape orientation. It also has magnetic business cards.

Designing your business cards online is simple with the online design tool available on Vistaprint's website. You can choose from a list of pre-designed business card templates and stock images. However, it does not have advanced features like our top-rated services do. For instance, you cannot customize the background design of a business card to any color you want. This service's design tool only allows you specific design colors, which limits how much you can customize your card.
If you already have an existing designed card, you can upload your file directly through the website. Vistaprint's platform accepts 13 different file types, including JPEG, TIFF, BMP, PNG and AI. If you prefer using a different program, such as Photoshop, Vistaprint gives you the option to upload your file using that option as well. Custom design services are available through Vistaprint as well, if you need a little extra help designing the perfect cards for your business.
In addition to business cards, Vistaprint offers several other products as well. For example, you can print letterhead, envelopes or address labels. You can also have Vistaprint print flyers, brochures and postcards. It also has banner and sign-printing services available, something not all online business card printing services offer.
Though it lacks unique card shapes and features, such as rounded corners and mini cards, Vistaprint does have UV spot finishing and foil printing to give your card a little extra pizazz to help stand out. You have the option of uploading your own design, creating your own using the Vistaprint online design tool or hiring one of Vistaprint's graphic designers to help you create a professional business card design.

Business.com Editorial Staff
The purpose of our community is to connect small business owners with experienced industry experts who can address their questions, offer direction, and share best practices. We are always looking for fresh perspectives to join our contributor program. If you're an expert working in your field – whether as an employee, entrepreneur, or consultant – we'd love to help you share your voice with our readers and the Business.com community. We work hard to only publish high-quality and relevant content to our small business audience. To help us ensure you are the right fit, we ask that you take the time to complete a short application: https://www.business.com/contributor/apply/ We can't wait to hear what you have to say!