Volusion Review
Volusion has some of the best eCommerce software in our review. It offers nearly all of the features we looked for in our review and is one of the software that is the easiest to use as far as hosting and building a website on the back end and the checkout experience of your customers on the front end. It also earned full points for exceptional customer support for its clients.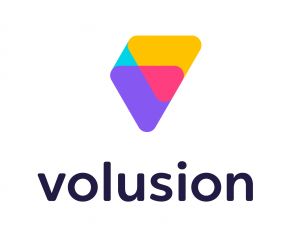 Our testers found that this platform was one of the easiest to use when we built a website with Volusion. It's easy to preview your site, and you can edit many items directly on your preview. HTML and CSS editors are also available if you'd rather customize your store that way. We found it fairly straightforward to change text and images and to add products. All of these features gave Volusion an 89 percent in our website builder ease-of-use score. This is the highest score we awarded to any of the products, and only one other service earned a score this high.
Volusion has over 15 free templates available for you to use on your website. If none of these appeal to you, you can purchase additional templates. This web store builder supplies your website with a unique domain name and offers a built-in blog so that you can update your customers on updates in your business or news in your industry. You can also integrate with a WordPress website if you choose. Your website is hosted on a content delivery network (CDN), which means that your customers can load your website from the server closest to them instead of having to wait for a server that's farther away. Another plus to this website is that it waits for you to perfect your website and launch it manually rather than pushing it live while you're still building your online store.
Volusion was one of only two companies in our review to earn 100 percent for our customer support score. When you first sign up for this service, you are welcomed by email and phone call, and you're offered a direct point of contact to guide you while you build your online store. This company offers 24/7 support, which is included in the cost of your plan. You can reach out via phone and live chat, which is available on the company's website. A comprehensive support center is available on the website as well, which can be helpful in answering questions.
Fraud detection and a built-in POS system are available with the Plus plan. SSL encryption is also available; although, if you want a dedicated certificate, there is an extra charge. You can have up to 100 email accounts with your Volusion Plus account, but again, these accounts cost extra.
Online stores built with Volusion have an easy-to-use checkout process. It can integrate with PayPal and guest checkout options are available as well. It's also fairly easy to shop and check out on mobile devices, which is important since many consumers use their phones to make purchases online.
Volusion is compatible with more than 35 different payment gateways. If you'd like to keep working with your current payment processor, make sure it can be integrated into this service.
This eCommerce solution can integrate with online stores, such as Amazon and eBay, so if you choose to sell your products through these channels, it's easier to keep track of your sales and inventory. You can also translate your store into languages other than English, which makes it possible to reach a larger clientele.
We reviewed Volusion's Plus plan. The Plus plan has a competitive monthly price and does not charge any setup or transaction fees. It limits products to 1,000 and has a maximum bandwidth of 3Gb. However, it has no limit to the amount of storage you can use on your site.
Volusion's eCommerce platform is one of the easiest to use out of all of the companies we evaluated for our eCommerce website builder reviews. It offers nearly all of the features we looked in these services, though some of the back-office features cost extra, while many services include these features in their packages at no extra cost. Still, Volusion is a solid option worth looking into for eCommerce software.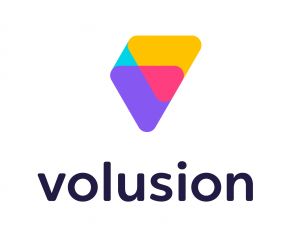 The purpose of our community is to connect small business owners with experienced industry experts who can address their questions, offer direction, and share best practices.