Webinato Review
Webinato provides a high-quality webinar service with a smooth interface and excellent connectivity. Of all the webinar services we reviewed, Webinato had the easiest interface to navigate. For companies looking for a service that hosts frequent webinars or promotes recordings, Webinato serves as a good option with its advanced recasting features and the option to have an unlimited number of webinars each month.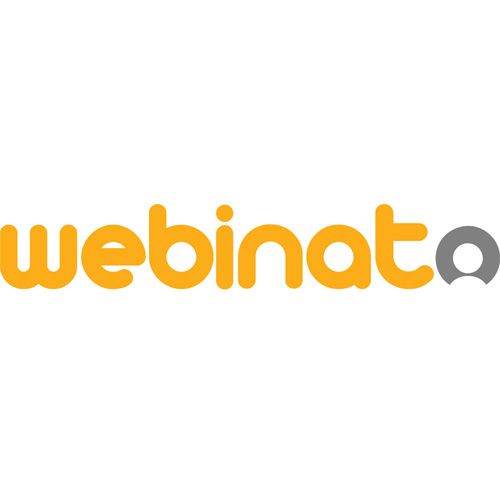 Webinato
The Verdict
Webinato provides a very smooth webinar platform with features to customize its organization and look.
The webinar platform has several tools you can use to moderate attendees who have called in. You can mute or unmute rowdy participants as well as block unwanted users. The service allows you to host Q&A sessions using the chat or audio tools. The presenter can screen questions before posting them to the meeting room as well. If needed, you can pay extra for an operator to assist with the meeting.
Attendees can attend meetings using VoIP from their desktop or mobile device, or they can call in to the meeting. You can purchase toll-free conferencing so that attendees do not need to worry about long distance charges when they attend webinars on the phone. The platform also offers remote access control of attendee's desktops. This feature is particularly helpful when showing your audience how to complete a certain task.
We had no issues with connectivity, and attendees did not need to download any programs or apps, although presenters need to run an app for screen sharing. The lines are secure to 256 bits, and you can password-protect if you wish. When presenting, you can view the presentation slides before they are projected to the audience. This feature helps ensure your webinar runs smoothly and also allows you to skip parts of your presentation without the audience knowing.
For assistance, there's 24/7 chat support and phone support during business hours. The Webinato website has training videos, and the company offers two hours of live training to help you learn how to navigate the platform. There also are video tutorials presenters can reference when needed as well as a user guide for attendees.
The service comes with a function for collecting registration fees as well as the option to integrate with customer relationship management software or lead-generation tools using an application programming interface. You also can redirect attendees immediately after the webinar to a specific webpage or survey. This feature is particularly useful for product launches.
This webinar service's platform is fully customizable, even to the point of putting your own logo and banner in the webinar room itself. This lets you create a professional-looking room that reflects your company's brand. You can use the platform to send out invites to attendees or use the Outlook integration to send bulk emails. The service also integrates with social media sites to help you promote your webinar.
The service does have a mobile app, but you can only attend webinars using it. While most webinar software services let you load video either from your files or from YouTube, this service lets you do either. The cobrowser, a function not seen with other webinar software, takes some practice to use but allows you to share a webpage with your audience directly on the platform.
One of the service's standout features is its ability to record webinars and keep the interactive features intact for attendees viewing it at a later time. You can edit the recordings and keep them archived on the site for up to six months. The service does not offer a direct way to break out into multiple rooms from one webinar; however, you can create multiple webinars at the same time to create the same functionality.
We were impressed with the overall look and feel of Webinato's webinar platform. Between the advanced recast features that allow attendees to interact with recordings and the useful cobrowser, this webinar software serves as one of the best webinar services available. For businesses that rely heavily on frequent webinars, Webinato is worth checking out.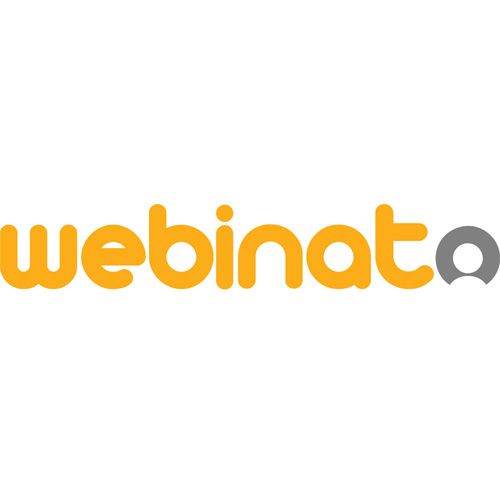 Webinato
The Verdict
Webinato provides a very smooth webinar platform with features to customize its organization and look.

business.com editorial staff
business.com Member
The purpose of our community is to connect small business owners with experienced industry experts who can address their questions, offer direction, and share best practices.